14 New Solo: A Star Wars Story Images Show off Lando, the Space Train Robbery & More
We just shared with you the genuinely thrilling new trailer for Solo: A Star Wars, and now we've got 14 new images to go along with it. These photos crystalize what we saw in the latest look at Ron Howard's take on formative years of the young Han (Alden Ehrenreich), who will eventually become the most notorious smuggler in the galaxy. The images are, in particular, a wonderful showcase for the young Lando Calrissian (Donald Glover), who is such a key figure in Han's history. We think the absolute money-shot is the featured one of Lando lording over a game of sabaac, surrounded by a motley crew of alien lowlifes (or, to be more charitable, alien gamblers) as he looks directly at the camera—in this case, Han—and seems to beckon him into a life of great risk and potential rewards. It's a fantastically composed image with just a ton of detail. Every single character in this shot seems to be looking directly at us—the massive cyclopean alien, in particular, is some really fantastic creature design.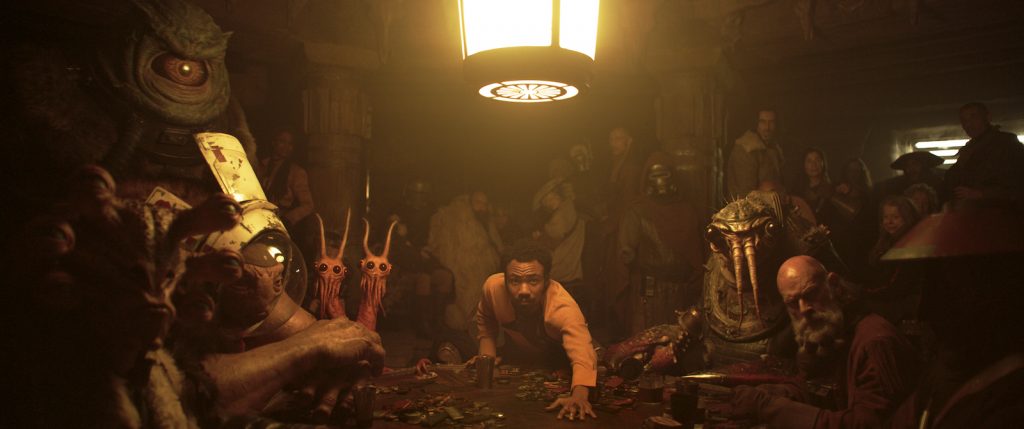 Let's take a tour through the images, shall we?
Here's Lando, his droid L3-37 (Phoebe Waller-Bridge) and Han onboard Lando's Millennium Falcon.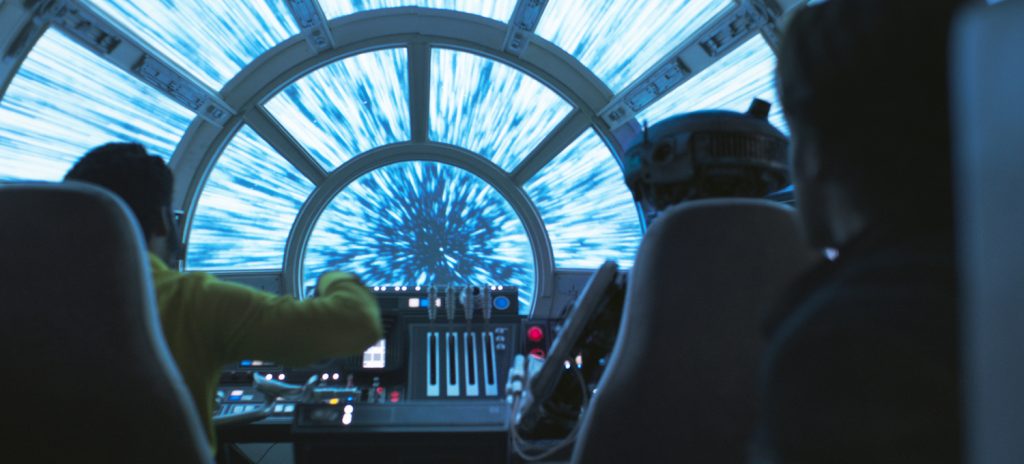 Paul Bettany plays the gangster Dryden Vos, who features majorly into the film's central heist.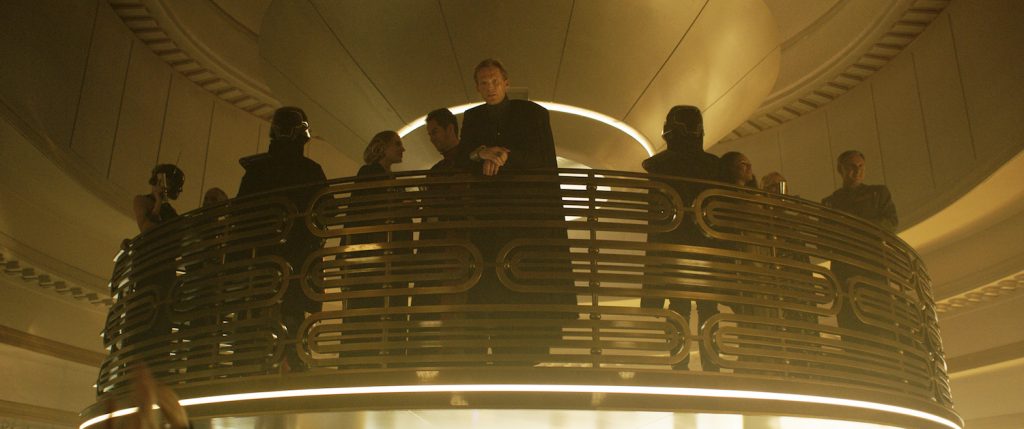 Here's Han and Qi'Ra (Emilia Clarke), who knows her way around the galaxy, in both posh bars like this one, and, in the seedier places where she introduces Han to Lando.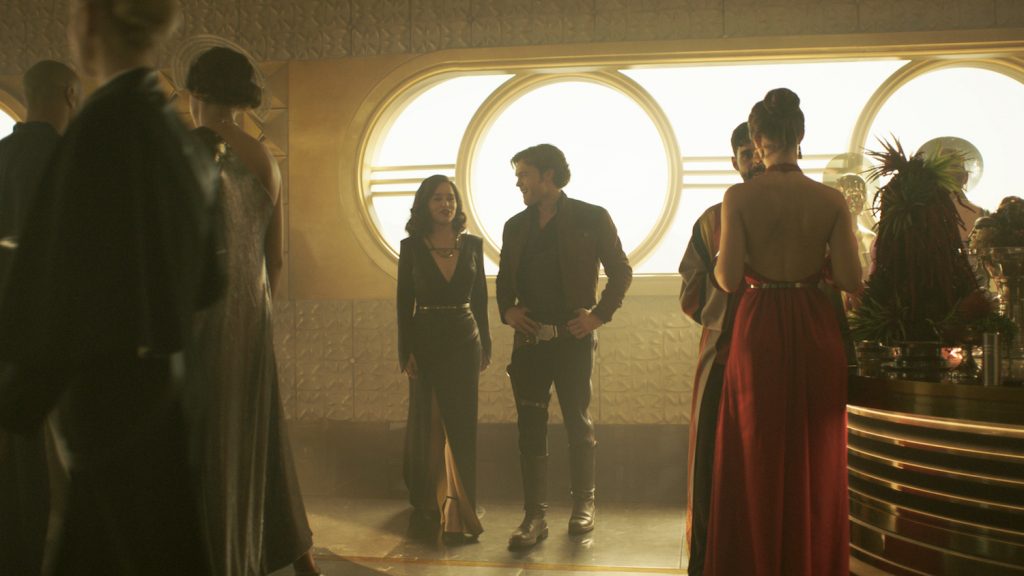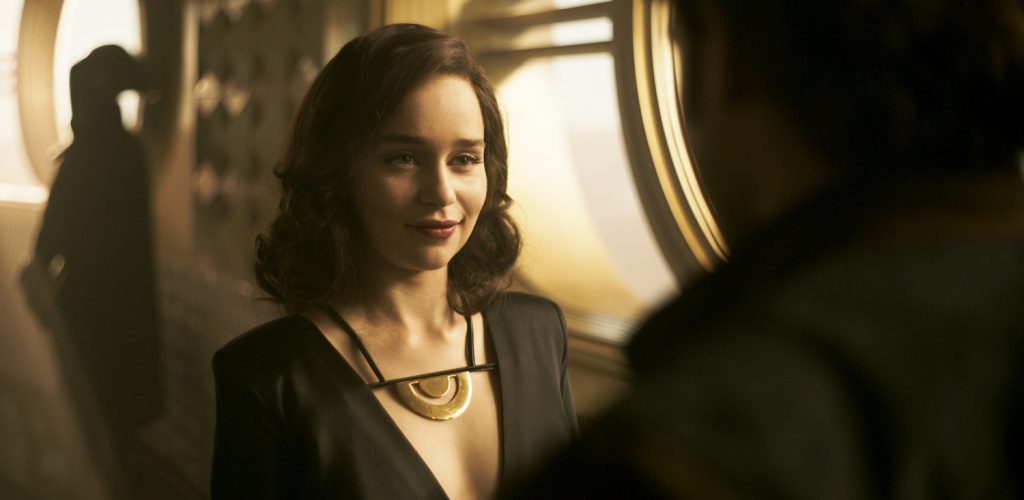 Han aboard the ship that'll end up making him famous throughout the galaxy.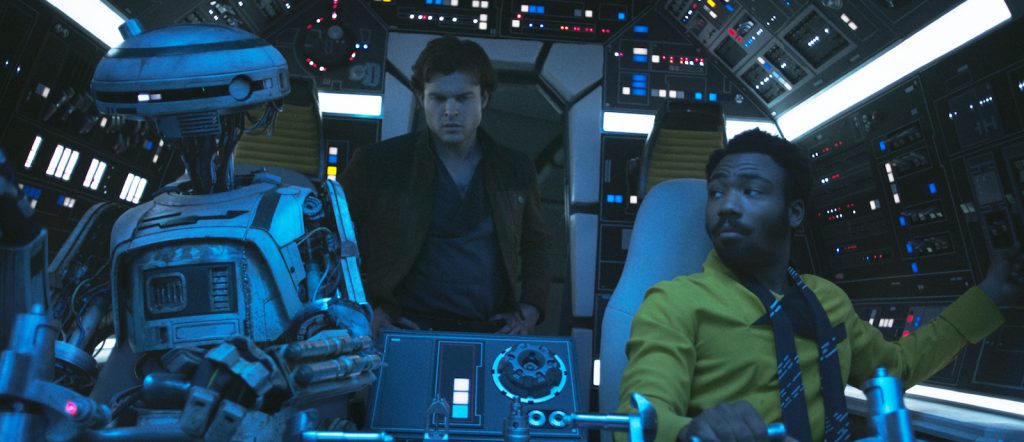 A closer look at L3-37.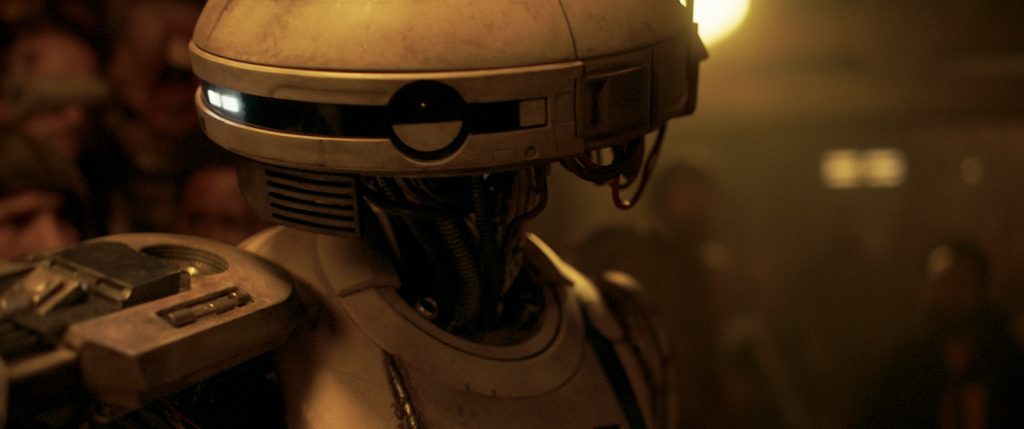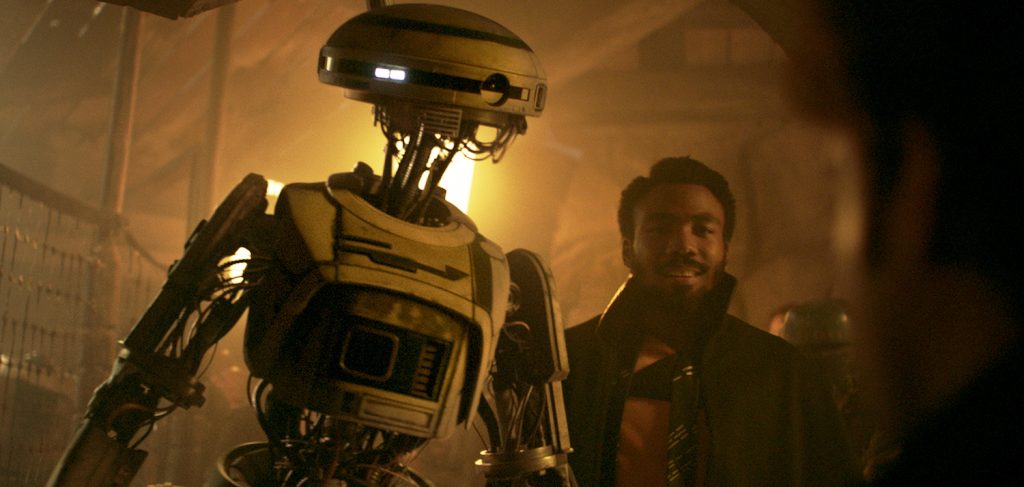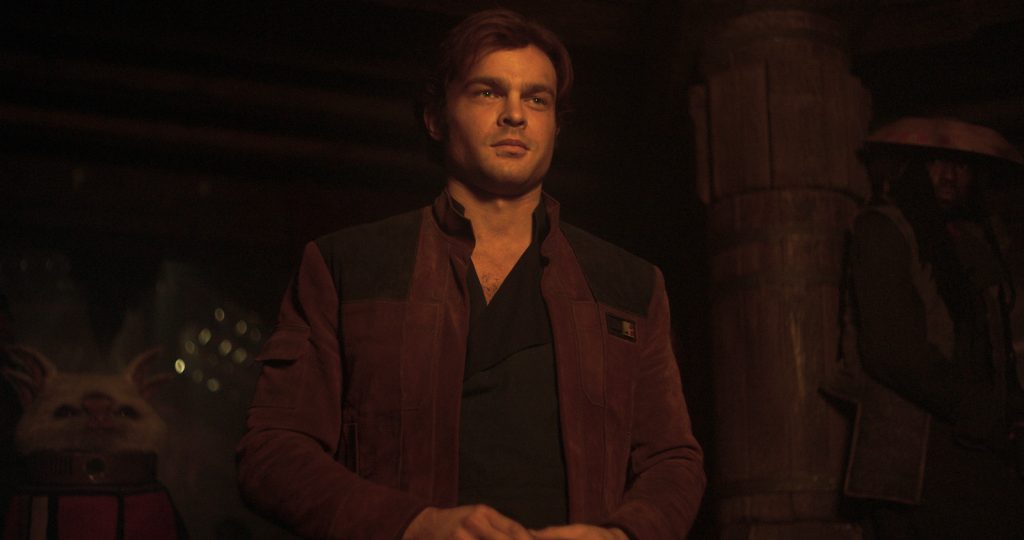 New besties Han and Chewie—where they're headed is anyone's guess.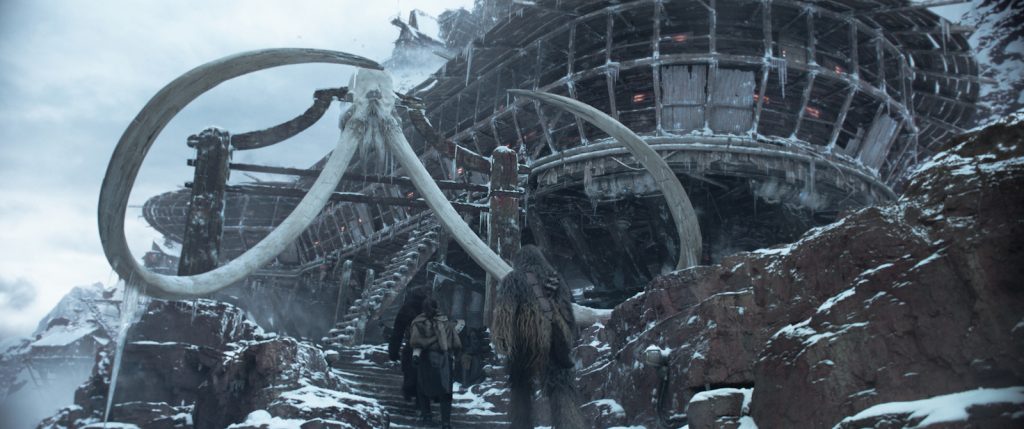 And finally, the Falcon.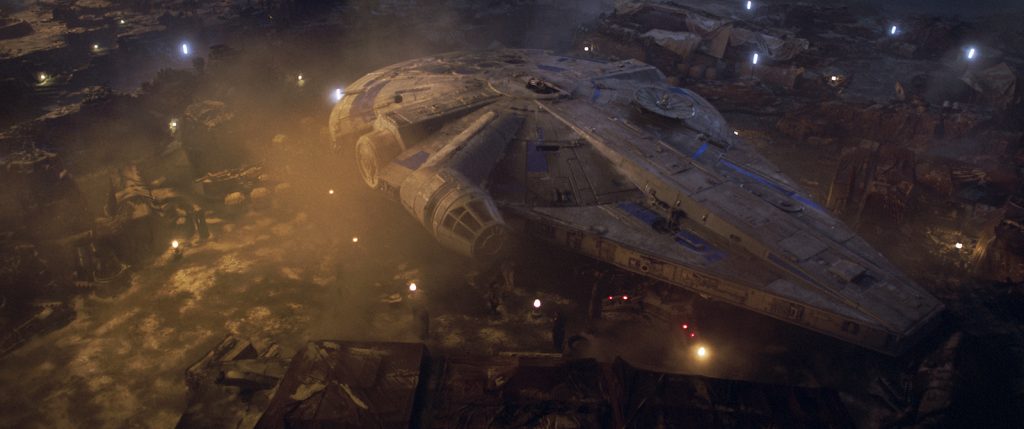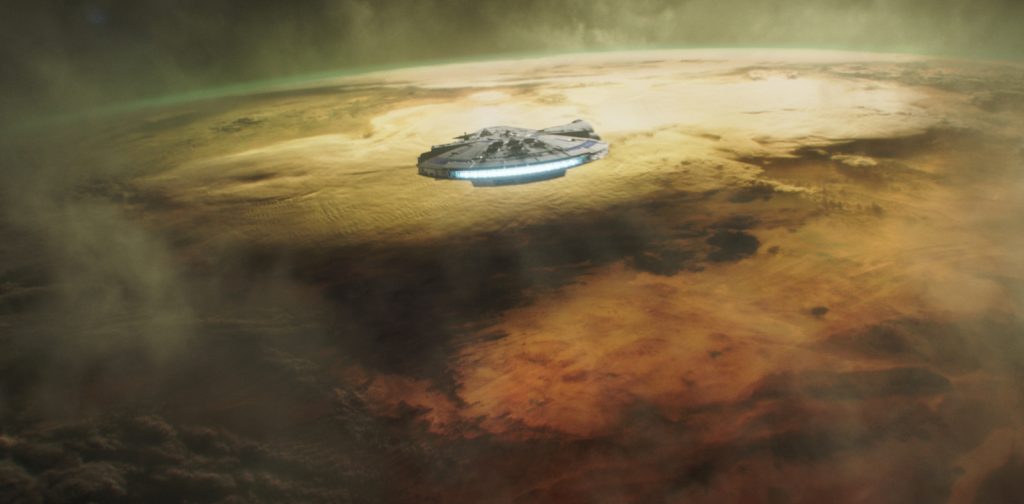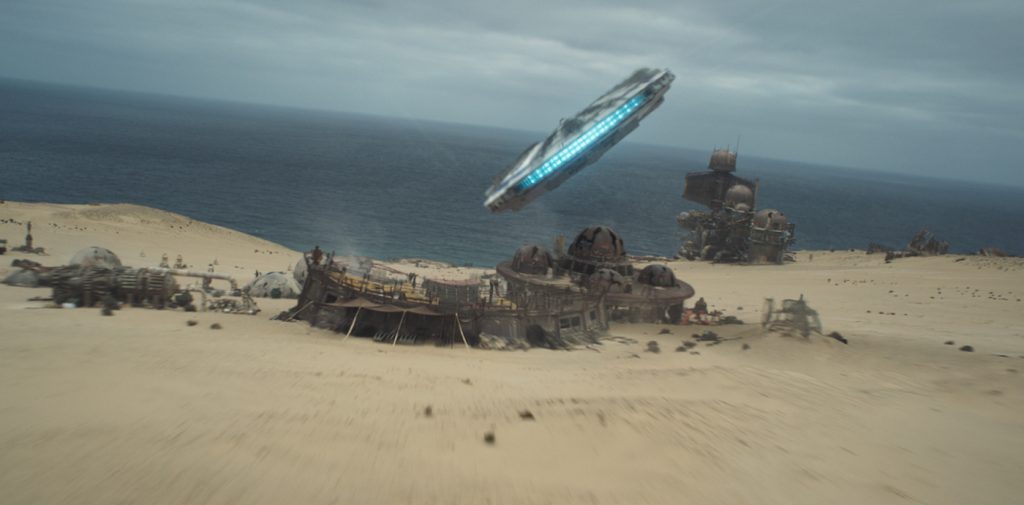 Solo: A Star Wars Story opens on May 25.
Featured image: Donald Glover is Lando Calrissian in SOLO: A STAR WARS STORY.