Writer/Director/Producer Rosemary Rodriguez Continues on Continuing her Scorching TV Career With NBC's Rise
Rosemary Rodriguez, the award-winning writer/director of the feature films Acts of Worship and Silver Skies, has been directing on the small screen for over a decade.  She has helmed episodes on some of the best TV shows currently or recently part of the cultural conversation, including The Good Wife, Rescue Me, Law & Order, Empire, The Walking Dead, and Jessica Jones. Now she's focusing her talent on the upcoming series Rise, premiering on NBC this Tuesday, March 13th, after This Is Us.
The show follows a teacher in a working-class community who reinvigorates a flagging high school theater program, and in the process inspires the kids to greater self-expression. We talked to Rodriguez about her involvement with the series, and what she finds rewarding about being a guest director on so many iconic shows.
https://www.youtube.com/watch?v=KPn1bbO80iM
You both produced and directed on Rise. What drew you to the project? 
I directed the first two episodes of the series, following the pilot. I absolutely love the working class world of Rise because it reminded me of how and where I grew up. I was also drawn to the musical element of the show, which is putting up a high school production. I was never a part of any theatre in school, but I loved working with all the actors and a lot of the crew, most of whom were theatre kids! It was fascinating to see the camaraderie they experienced mounting a play.
How did you get connected with creator/executive Producer Jason Katims? 
I directed an episode of Pure Genius that Jason Katims created, along with Sarah Watson. We really connected creatively and I loved collaborating with him.
What made you decide you wanted to be a produce and direct versus just direct, and how is doing both different?  
I enjoyed directing the episodes that launched the series and got everything up and running. We had a theatre to build, locations to pick, and a great pilot to expand on. Once I finished directing, it was easy to step into producing because I was so connected to the crew and the actors, and that made the continued collaboration with them was very fulfilling and special. As a producer, I had the chance to make a bigger impact on everyone's day-to-day life—creatively and production-wise, like helping with the schedule, and problem-solving. And of course, it's fun to work alongside other directors and helping them out with their vision.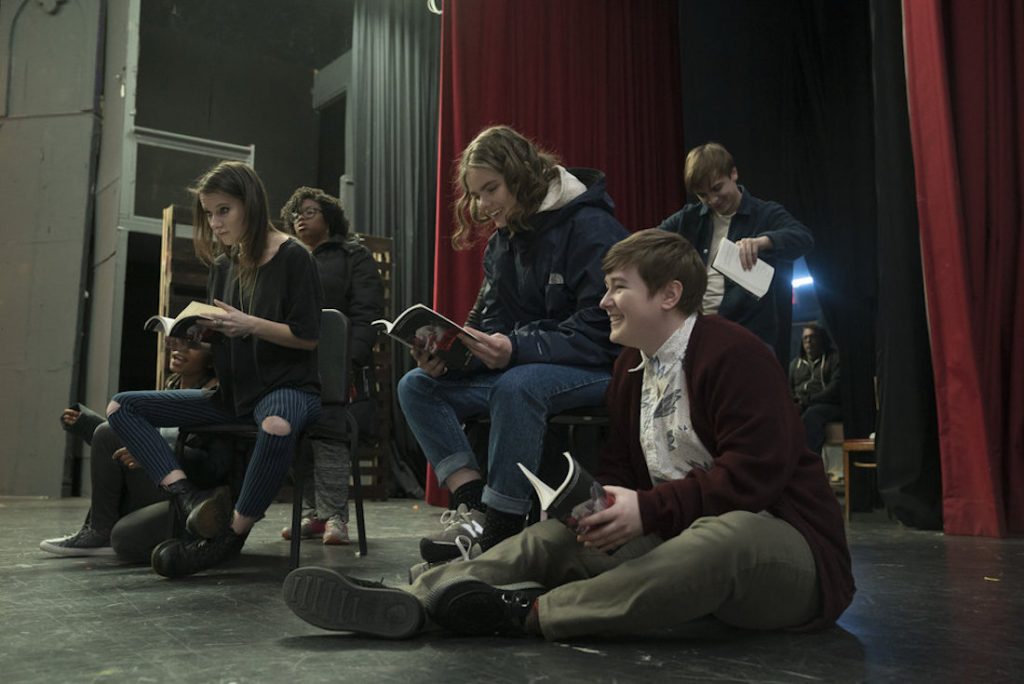 Is this the first time you've worked with such a young cast, and how was it on the set for Rise in that regard? 
It was amazing to work with a young cast who are so talented—not just as great actors, but great performers, singers, and dancers. To be a part of their lives as they start their careers is really something special to be involved with. Their dreams are springing up in front of them, and it's so inspiring!
You've been very excited about this show. What is it about it that you think will resonate with audiences? 
This is a great time for a show with heart, humor, and music. The cast is crazy talented. Jason Katims has a gift for writing humanity and great dialogue. It's moving, emotional and so timely in it's portrayal of young people finding and expressing their voices. Not the voices of their parents, but their own voices.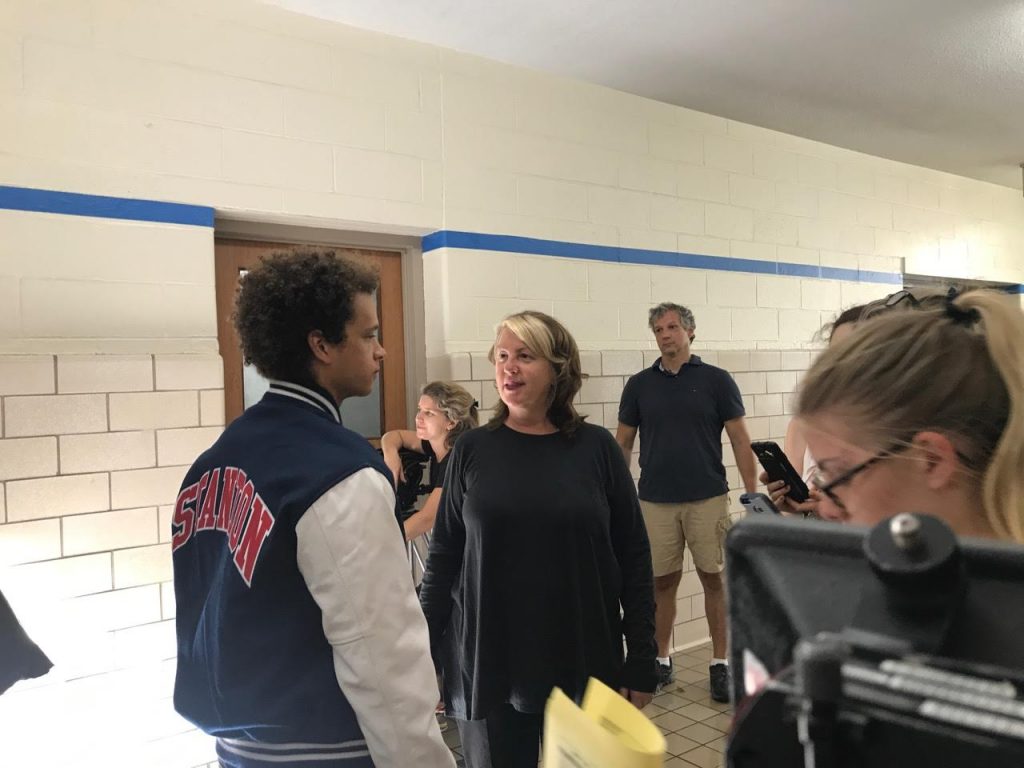 You've directed episodes on some great shows. What do you find rewarding about being a guest director on the small screen? How do you bring your own aesthetic to bear while maintaining its overall style? 
It's great to be a guest of a tv show, especially one that I'm also a huge fan of, like The Walking Dead and Jessica Jones, and of course, The Good Wife. I've seen every episode of those series. I always equate a guest director like being the aunt who comes at Christmas: she better come with the greatest presents that get everyone excited and happy, have a good time, then leave before everyone gets sick of having you around. I like to leave a show with everyone proud of their work because we created something special and artistic and elevated everyone to their best, and beyond their comfort zones. I always honor the show, but push beyond what's been done in any way I can.
It was just announced you'll be directing the pilot for a reboot of Cagney and Lacey.  Apart from it having a female show runner in Bridget Carpenter (of Parenthood, and Friday Night Lights), what can you tell us about it? 
I don't really like to say it's a reboot, because Bridget has written a script that is fresh and unexpected. These are not the old characters. There's a different spin, but hopefully with the same great humor and heart of the original. It's going to be a blast to tell this story about two strong women, still living and navigating life and work in a man's world. That part, unfortunately, hasn't changed!
Featured image: RISE. "Pilot" Episode 101. Pictured: (l-r) Erin Kommor as Sasha, Katherine Reis as Jolene, Ellie Desautels as Michael Hallowell (Photo by: Peter Kramer/NBC)