Marrowbone Director Sergio G. Sanchez on Finding the Light in the Darkness
After writing the scripts for two international successes, The Orphanage (2007) and The Impossible (2012), both directed by fellow Spanish filmmaker Juan Antonio Bayona, Sergio G. Sanchez knew he was ready to direct one of his scripts. Marrowbone marks his fitting directing debut; it will be familiar to fans of the gothic The Orphanage, yet it stretches the filmmaker by ambitiously working on the level of both ghost story and family drama.
"I was going to direct The Orphanage. Many other scripts I'd written were going to be my first film," says Sanchez. "It just happened that Marrowbone got on the fast lane. It had the right scale; other scripts I sent [to producers] were too expensive, too complicated."
Sanchez never worried that he was sticking close to his comfort zone with Marrowbone. "It's been 10 years since The Orphanage so I felt that was long enough. But this is a different creature. It's constructed as a thriller but it's meant to be something more."
Marrowbone, which premiered at the Toronto International Film Festival and has since played other festivals, follows four siblings who travel from England to the United States with their mother Rose (Nicola Harrison) and take up residence in her old family home. But when Rose dies soon after the move, eldest son Jack (George MacKay) assumes the care for his younger siblings (played by Charlie Heaton, Mia Goth and Matthew Stagg). They make a vow that "we are one" and swear to keep their mother's death secret until Jack is 21, and that they'll remain self-sufficient in hiding. Someone may be after them, and may be lurking close by, so Jack's role as protector means shielding his family from the outside, save for local girl Allie (Anya Taylor-Joy, the breakout star of Split and The Witch) who befriends the siblings.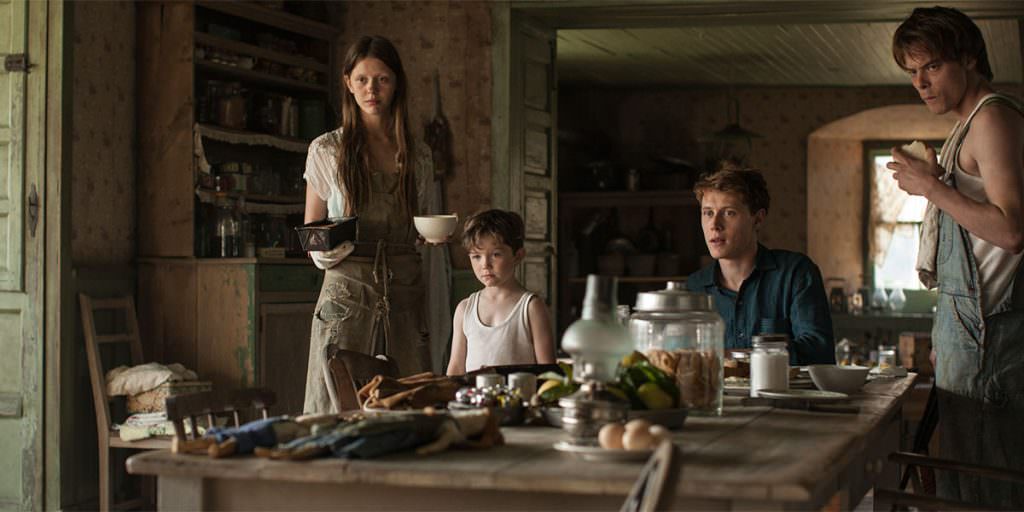 Set somewhere in rural America but shot entirely in Spain, Marrowbone shares some DNA with not just The Orphanage but other haunted house thrillers with children at the center such as Alejandro Amenabar's The Others and Guillermo del Toro's The Devil's Backbone, both from 2001. That's not surprising since Sanchez is an aficionado of "dark fairy tales" in both film and literature.
"You absorb stories you're exposed to and that becomes who you are. I was always fascinated by horror films; the genre allows you to do things that straightforward drama doesn't," he says, citing as influences Our Mother's House (1967) directed by Jack Clayton; The Other (1972) directed by Robert Mulligan; and, of course, Rosemary's Baby (1968). But Sanchez also took inspiration from literature, particularly the supernatural works of American writer Shirley Jackson. "First I read 'The Lottery' and then I was exposed to 'We Have Always Lived in the Castle' and 'The Sundial,'" he says.
"I guess I have a fascination with that type of story…I like movies to be open, in a way. Marrowbone is like a Russian doll; it becomes something else once you get to the core of it. Horror movies and happy endings don't go together but, for me, this movie ends in a luminous place after traveling to dark places. I enjoy traveling to the hidden regions of the mind but ultimately coming out with something that can comfort and help you."
As with any haunted house tale, the physical dwelling is an important character in the film. He shot Marrowbone in Asturias, on the Northwest coast of Spain, in a 15th century former palace. "We had to cover the entire house in wood. I really wanted this story to feel truthful, so I wanted a real house where we could move in and out and where the actors would have the liberty to move around," he says. "The house felt like a real place. I missed that in The Orphanage, which was shot entirely on a sound stage," also in Asturias. "To have these wonderful actors locked up in a small town in rural Asturias, living in a bubble that's similar to what the characters create in film, wasn't intentional," he says. But it worked.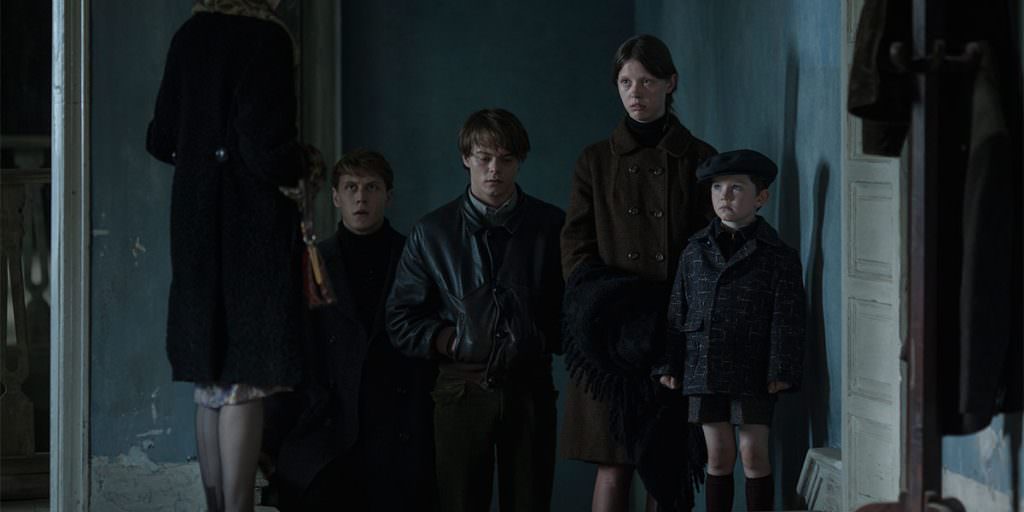 Sanchez and cinematographer Xavi Gimenez aimed to create an atmosphere of dread but also of hope by shooting nearly all the scenes in natural light. "I try to stay away from horror conventions: everything happens in daylight — there's just one scene at night— and even when [a character] goes into the attic, there's light coming through cracks. I wanted it to feel bright and luminous because that's the place Jack wants to live. It's a fond memory; not something creepy and scary," he says.
Sanchez says he finished shooting in the summer of 2017 but faced a relatively long editing process. "We shot lot and lots of stuff. The first assembly was three hours, so I was a little worried," he says. "I worked with [editor] Elena Ruiz before. She edited The Orphanage and The Impossible and two of my short films. Most of the crew are people I worked with before; it felt like a family."
Sanchez says after Marrowbone, he's ready to direct again and maybe move into new territory. "All these years trying to get projects green-lit got me a drawer full of scripts that I could never do but now I probably can," he says. "I think I'll switch gears and not do horror or suspense but I will stick to fantasy. That's my core — my 'marrowbone.'"
Featured image: L-r: Charlie Heaton, George McKay, Mia Goth, Matthew Stagg and Anya Taylor-Joy in Marrowbone. Courtesy Magnet Releasing.