It's a Magical Day to Fly a Kite in New Mary Poppins Returns Trailer
What better day to go and fly a kite up to the highest height than on a blustery gray day in London? A new generation will soon know the joy of kite flying, and much more, in Mary Poppins Returns. The skies are parting for the magical nanny once again as she pays a visit to the Banks family in the first trailer for the film.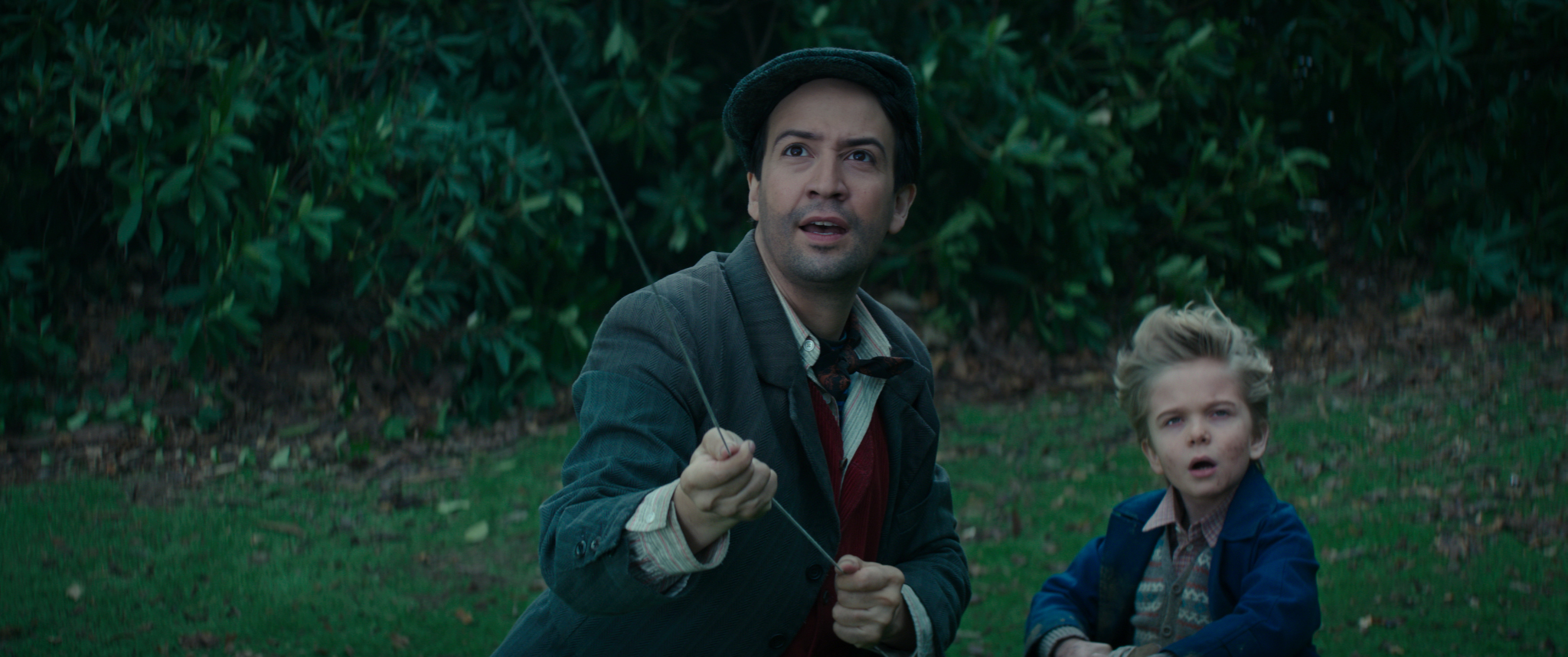 Jane (Emily Mortimer) and Michael Banks (Ben Whishaw) are all grown up, but it seems there are still lessons to learn. The famous green kite that their father, George, repaired for them in the original film gets tangled in a gust of wind. As magical as it may seem, Jack (Lin-Manuel Miranda) and Georgie (Joel Dawson) capture the kite only to witness something more amazing. Mary Poppins (Emily Blunt) makes her grand return, riding down from the heavens with a magical kite of her own.
Years may have passed, but Mary seems just as poised as ever. Michael remarks that it's wonderful to see their former nanny again and she replies, "Yes it is, isn't it?" That's the Mary we know and love! And just for kicks, one more sprinkling of magic pays homage to Mary's enchanted reflection.
The sequel to the 1964 film starring Julie Andrews is based again on the writings of P.L. Travers. Disney chronicled the relationship between Walt Disney and Travers in the 2013 film Saving Mr. Banks.
Blunt reunites with her The Devil Wears Prada costar Meryl Streep, who plays Topsy. Colin Firth plays William Weatherall Wilkins. Lin-Manuel Miranda's character, Jack, seems to be similar to Dick Van Dyke's original role of Bert. Van Dyke will appear in Mary Poppins Returns, but will play a new character, Mr. Dawes Jr.
Mary Poppins Returns with more magic this Christmas.
Featured Image: Mary Poppins (Emily Blunt) returns to the Banks' home in Disney's original musical, MARY POPPINS RETURNS, a sequel to the 1964 MARY POPPINS which takes audiences on an entirely new adventure with the practically perfect nanny and the Banks family. Courtesy: Walt Disney Studios