How the Hair Design of Mudbound Became the Basis of an Oscar Nominated Performance
The heat and mud of the Mississippi farmland is palpable from the makeup to the clothing to the score in Dee Rees' Mudbound. As the Jackson and McAllan families struggle through the muck and mire of poverty and racial tensions, they wear the Earth like badges of war. The oppressive climate was no trick of the camera, said hair department head Lawrence Davis.
"It was physically challenging just to be there walking through the mud," Davis recalled. "Whenever the mud dried up, because of the heat outside, they would wet it back down. It was just one of those things where you went to work, got dirty, and you stayed dirty until you left work."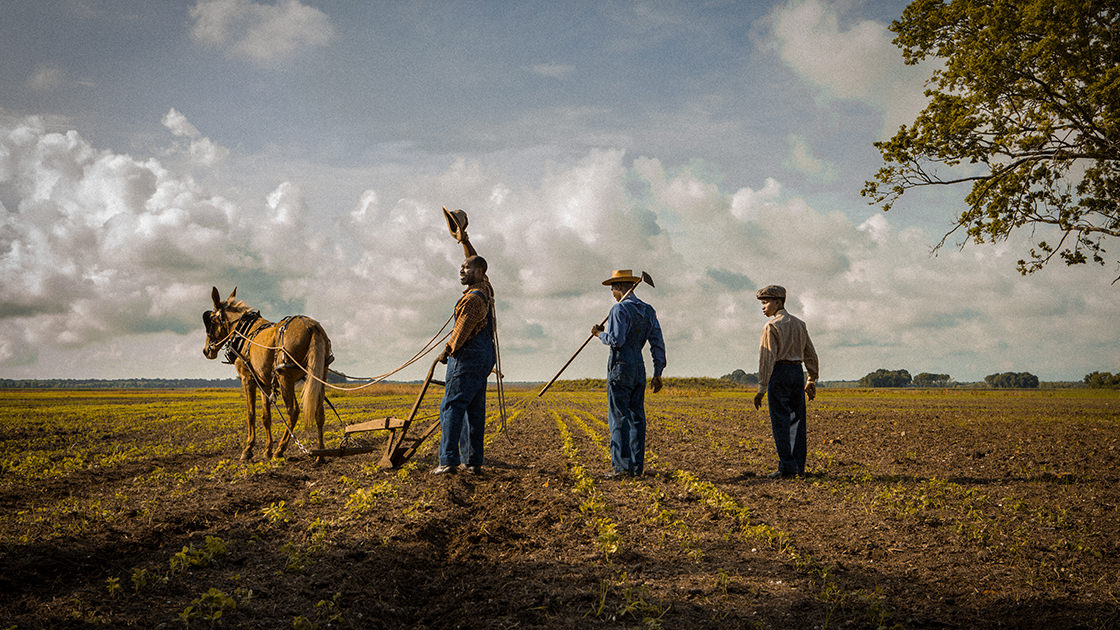 Production took place just outside of New Orleans on a sugar plantation in Vacherie, Lousiana. The cast and crew filmed in temperatures that broke 100 degrees and were plagued by mosquitoes. Fortunately, the conditions were conducive to the storytelling and helped Davis achieve his visual goals. Rather than fighting the elements, any natural grime was a positive for the characters.
"I think the beauty of it is that what made it most organic was the conditions and the weather," Davis said. "All of that heat that we worked in, all of the mud. It actually added to the look that I was trying to achieve. There was really no difficulty maintaining the look because they were really, really organic."
When Davis began working on Mudbound, he was already knowledgeable about mid-century Americana. Davis had also worked with Rees on the film Bessie, chronicling the tumultuous life of famed blues singer, Bessie Smith. Davis admitted that Mudbound was a creative departure from the glamour of Bessie's life on stage.
"Just basically looking back at some of my references from Bessie, I was able to just transition to Mudbound," he said. It was a little bit grimier and a little bit different heat wise and weather-wise. It was basically the same feel, but we were dealing with definitely a different economic situation with poverty and things like that."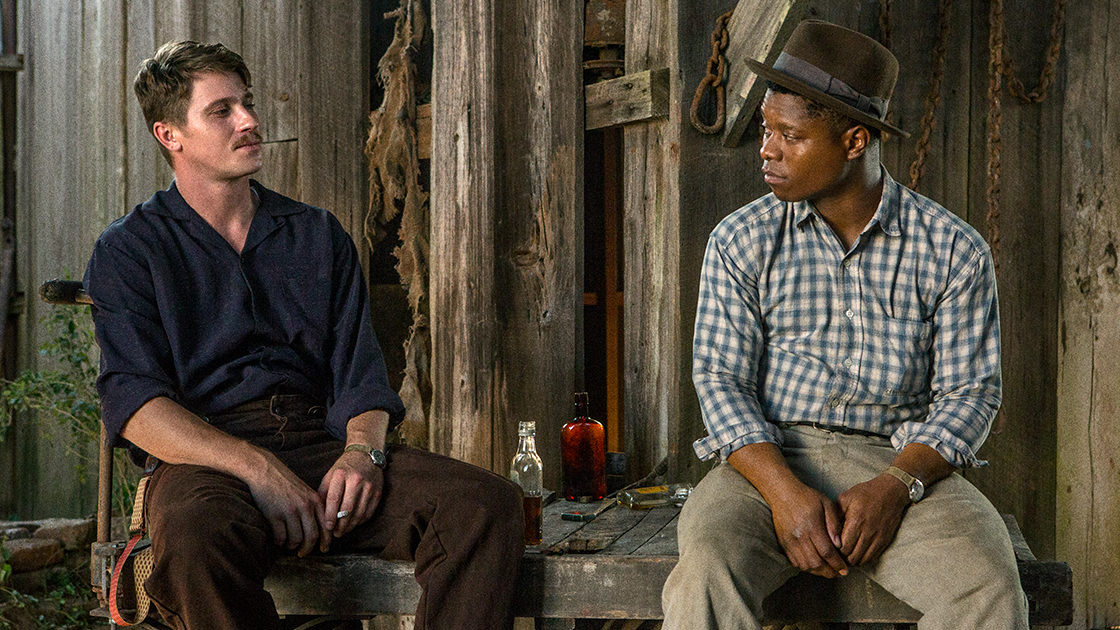 In order to set the right tone for the right time, Davis had to identify what was key to grooming at that time. Every era has a particular detail that captures the mood and style. For Mudbound, one thing stood out to Davis.
"The haircuts were really important then," Davis explained. "I know that with Jason Mitchell and Garrett Hedlund's characters, they were both coming from military, so they had to have cuts that reflected that particular part of their lives. It also was period appropriate because men wore shorter haircuts back then and it was pretty much the look."
As for women, they kept their hair shorter as well.
"With the women, for those with longer hair it was always pretty much left pinned up above the neck, so that it looked like a bob," Davis said. "With Carey Mulligan's character, she and I talked about it beforehand, and she felt that the shorter cut, which was popular back then, was the best way to go and I totally agreed because it was the period look without having to make major efforts to achieve it."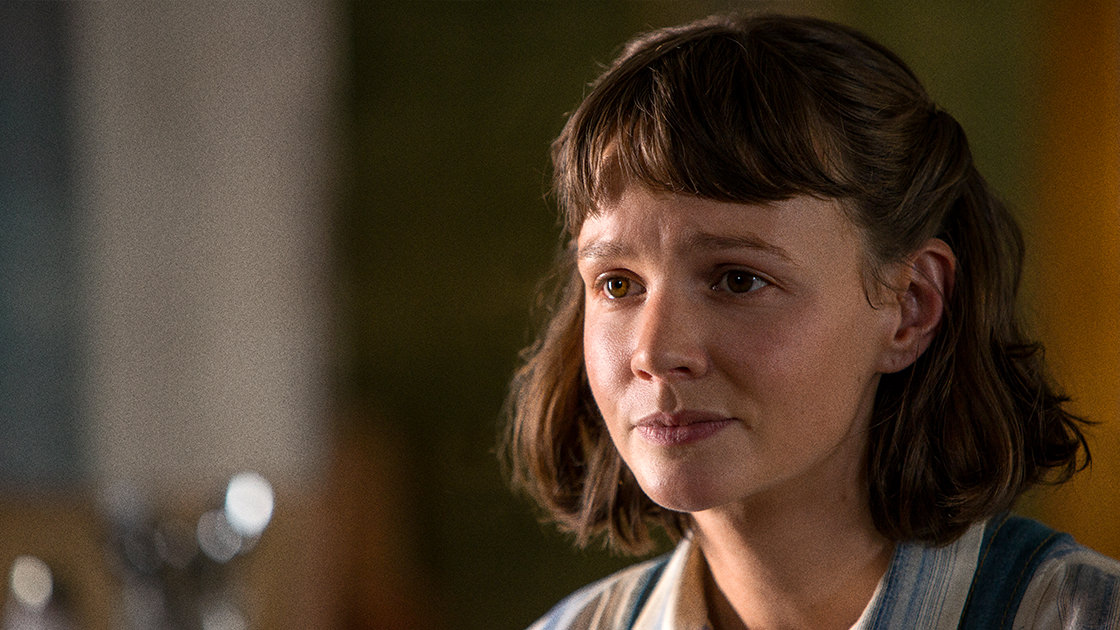 Means is a major catalyst in Mudbound. There are characters that work tirelessly and will never own anything themselves. Other characters feel a gap between what they have and what they're owed. Davis was able to capture these sentiments and depict them through a character's appearance.
"For those who weren't as fortunate, I used a more distressed look," Davis explained. "They kept themselves as presentable as possible due to the circumstances. It was a little hard for me because I'm all about beautifying and making people look glamorous, and I would actually have to stop and step away."
The greatest challenge and triumph of the film came in transforming actor Mary J. Blige into her character, Florence Jackson. The legendary Blige has a signature look that fans recognize her by. She is often sporting a fashionable haircut in blonde, polished makeup, and manicured nails. Jackson wouldn't have any such luxuries, and Davis had to work to earn Blige's trust to draw out her natural beauty.
"When Mary came into the trailer originally, Mary came in as Mary," Davis recalled. "I told her, 'You're going to have to trust me on this one because Dee Rees does not want anything about Mary to be in this character.' When she said that, she meant no hair, no nails, and no lashes, nothing that tells you that this woman has money or that she's Mary J. Blige. That presented a challenge that particular day, because when you're stripping someone down from who they are to play another character, you have insecurities that come up. But once Mary embraced that character Florence fully, she became Florence. And that became a good thing for me because she trusted me to do this and make her look like the character Florence should have looked."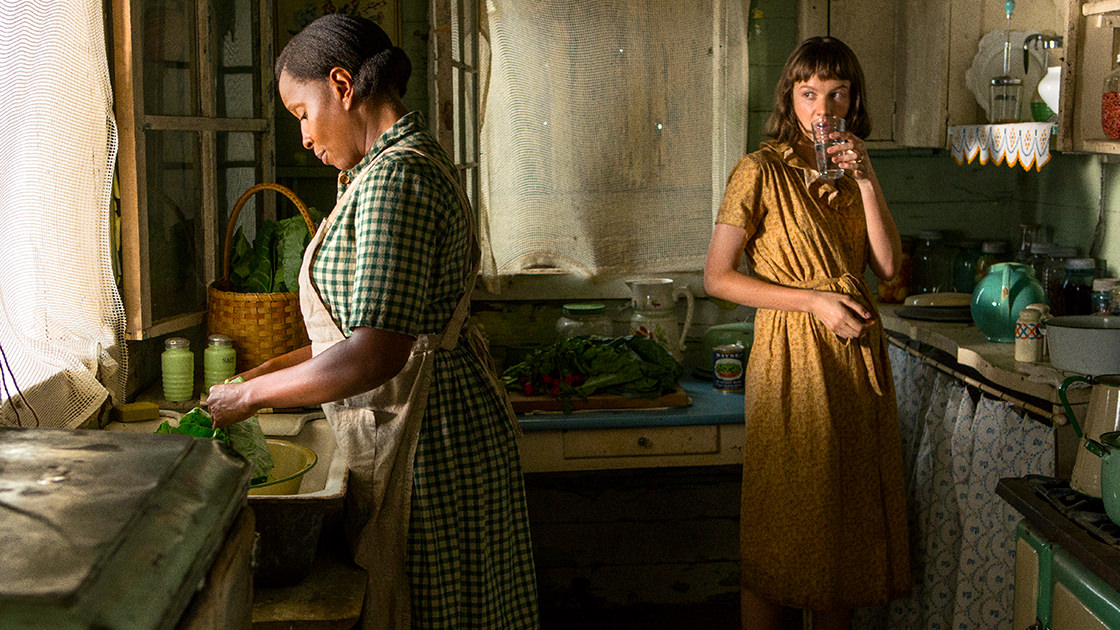 Davis studied and dug into the characters, beginning with the script, to fully develop their style. Despite having different paths in life, there were similarities between the Jackson and McAllan characters that translated into their appearance.
"[The Jacksons] were actually a poor family, but [Florence] was a very good housekeeper and she kept her appearance very well put together for the little that she had," Davis said of Blige's character. "She was just very well put together and well groomed. I'll say the same thing for Laura's character. She basically went from a well to do women to pretty much struggling to make ends meet along with her husband, Henry [Jason Clarke]. So basically they kept themselves well as much as possible for the conditions that they were living in."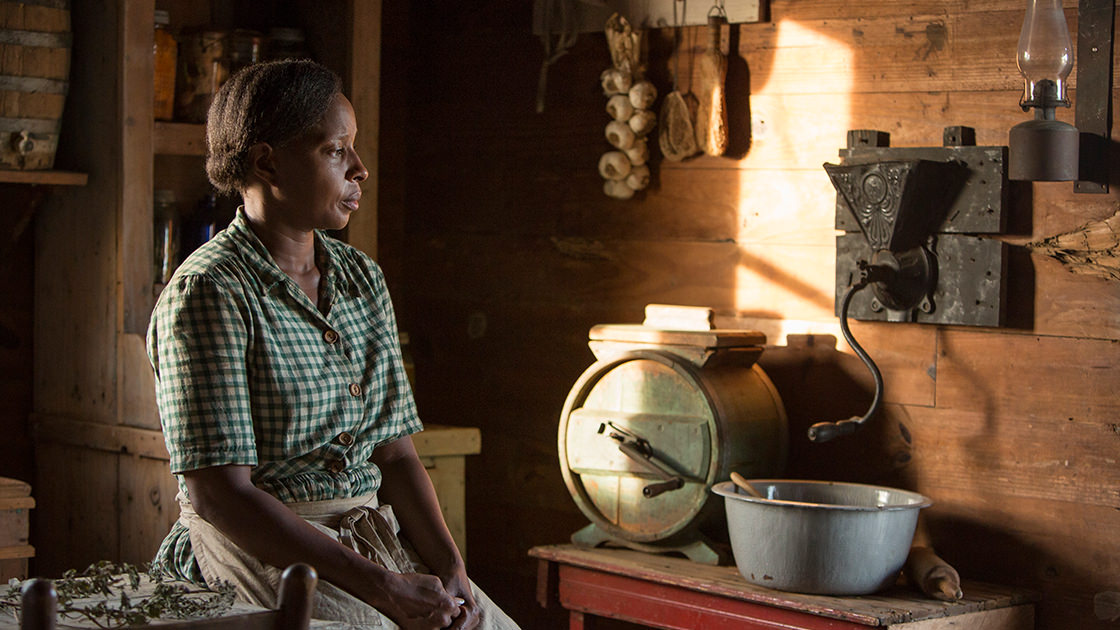 Davis proved that he knew just how to shape the character of Florence. It may have taken time for Blige to feel comfortable in the look, but the transformation came from the inside out and shines on screen.
"It was a sense of freedom for her," Davis said. "I could tell in her body language like, 'I'm stripped down but I'm beautiful.' It was definitely enlightening to see her energy go from that first day of not being sure to walking into the trailer with her full on natural hair and just embracing that look. That's definitely gratifying."
The risk paid off. Blige became fully submerged in her character and delivered a breathtaking performance. She earned both a Golden Globe and Oscar nomination for the role, something that Davis can proudly say he played a major role in developing.
"I definitely love that she got comfortable and was able to go there. I definitely love that I was part of helping her do that."
Featured Image: Mary J. Blige in Mudbound Courtesy: Netflix Photo: Steve Dietl