The First Fantastic Beasts: Crimes of Grindelwald Trailer Finds Dumbledore at Hogwarts
Muggles are enjoying spring break, but the wizarding world is heading back to school – and back in time. The place is Hogwarts School of Witchcraft and Wizardry, and the time is the 1920s when Albus Dumbledore (Jude Law) was merely a professor. The first trailer for Fantastic Beasts: The Crimes of Grindelwald finally unites Newt Scamander (Eddie Redmayne) with Dumbledore and the results are – well – magical.
Back when security at the school was much lower, a group of wizards apparate to the Hogwarts campus to question Dumbledore. Coy and quick witted as ever, he knows exactly the right thing to say. The famously wise wizard once again plays the role of mastermind and taps Scamander to face the notorious Grindelwald (Johnny Depp). He's certainly more active, however, than the later Harry Potter days, and we get to see his wand wielding in action.
As promised, Scamander travels to Paris where magical new sights and abound. There is a crazy seaweed creature that wizards can ride on, floating bubbles that kids can fly in, and really creepy flying dark horses that look like they belong on a magical hearse.
The gang is back together, but the big question of this trailer is, will they stay together? American muggle Jacob (Dan Fogler) is thrilled to be included, and despite having his memory wiped after the first film, he's really been accepted into the group. Tina (Katherine Waterston) and Queenie (Alison Sudol) return and appear to be involved in some dangerous endeavors. Credence (Ezra Miller) is also still around and wielding the powerful and untamed Obscurus. Worst of all, Grindelwald has escaped and will test the wizards and muggles alike in his quest for pure blood domination. Although everyone seems to be getting along so far on their chosen side, the trailer foreshadows forces that will threaten to tear them apart.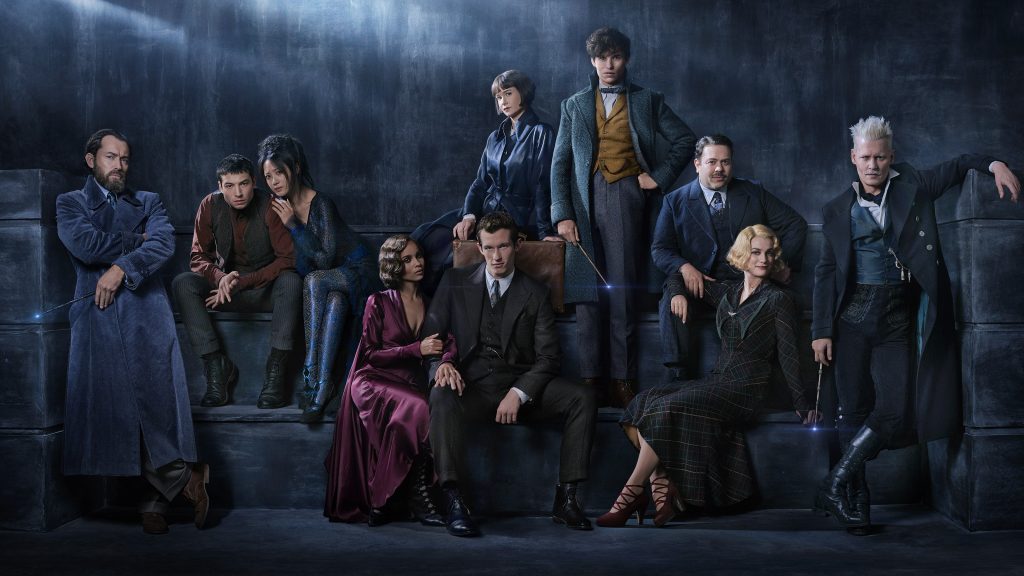 The trailer seems to show off a good mix of nostalgia and new excitement. Dumbledore is one of the best characters in literary history and we're eager to see more of his story unfold. There's also a special place in everyone's heart who ever considered themselves to be a graduate of Hogwarts. However, the new magic, beasts, and locations are endlessly inventive and we forever marvel at J.K. Rowling's bottomless imagination.
Fantastic Beasts: The Crimes of Grindelwald is released November 16.
Featured Image: EDDIE REDMAYNE as Newt Scamander in Warner Bros. Pictures' fantasy adventure "FANTASTIC BEASTS: THE CRIMES OF GRINDELWALD," a Warner Bros. Pictures release. Photo Credit:
Jaap Buitendijk