Enter the Samurai: New Westworld Trailer Reveals the World Within & Beyond the Park
Gaining sentience was a dramatic journey for the hosts of Westworld, but the havoc that might come from their combined knowledge looks even more wild. The robots are still seeking answers and don't always have it right, but the fact that they know to question is truly compelling. The season 2 trailer gives us clues to some of the parks biggest mysteries, and sets up an exciting chapter in the series.
A major theme emerges in the fact that we are seeing a lot of area beyond the park and control center. The series' creators hinted at this by naming season 2 'The Door'. Jonathan Nolan and Lisa Joy remarked that the hosts will be moving out and exploring new realms, which has now been confirmed in the trailer.
Bernard (Jeffrey Wright), a major puzzle piece of season 1, awakens on a beach, which is already setting off alarms for us. The appeal of going to Westworld as a guest is its lawlessness, but the entire Delos corporation seems to be above the law. The answer could be that it's located on an island, Jurassic Park style. We've seen from Isla Nublar that things become a little morally and ethically blurry once you're isolated and surrounded by water.
Maeve (Thandie Newton) is still pursuing her mission of finding her host daughter, but this time she has help. The heroic Hector (Rodrigo Santoro) lives! We cheered on seeing his return. They'll have to avoid Delos employees, who are on a host execution spree, and the Man in Black (Ed Harris) who wants to see the entire park system destroyed. We don't blame him, as there are some really creepy technologies previewed in the trailer, like a skinless animated host. That's sure to give us nightmares.
The big reveal comes toward the end of the trailer, when we get a really, really good look at Shogun World. Maeve appears in geisha attire, but we aren't sure what this could mean. Does she hide out there or are does she have twin hosts? With more parks, there's so much more to explore and we can't wait to get the full tour.
The docile and dreamy Dolores (Evan Rachel Wood) asks how we could ever come to fear her. If we learned anything in junior high English about foreshadowing, we think she might end up being the most dangerous of all.
Westworld returns April 22.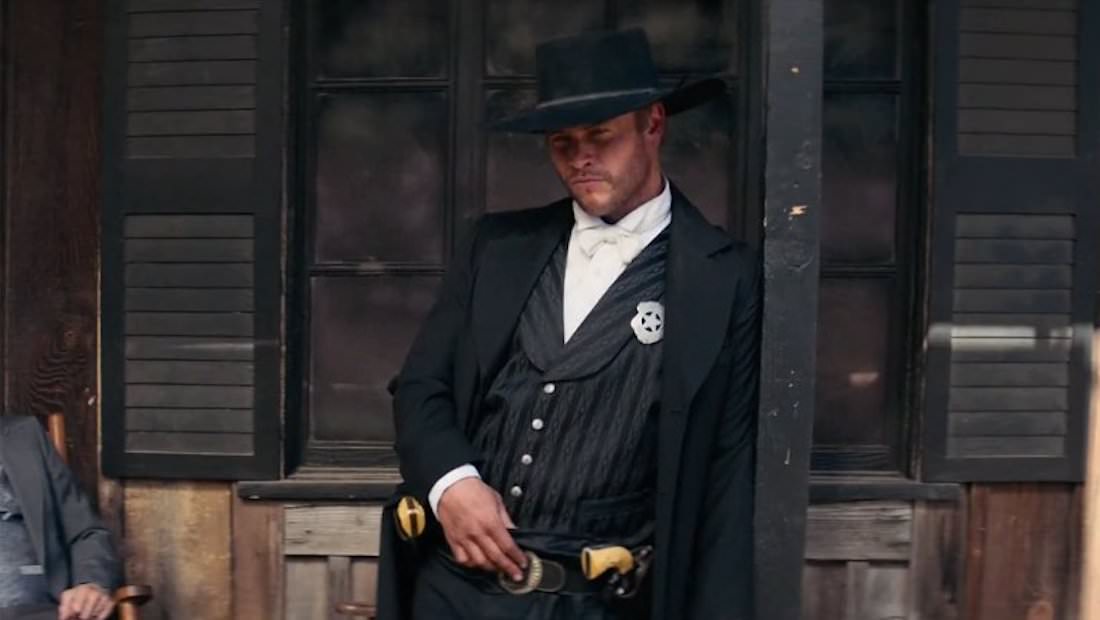 Featured Image: Simon Quarterman, Thandie Newton. photo: John P. Johnson/HBO