Ayşe Toprak on her Groundbreaking Documentary Mr. Gay Syria
The devastating Syrian civil war has made an impact on international film audiences largely thanks to two powerful documentaries: the Oscar-winning The White Helmets (2016) and the Oscar nominee Last Men in Aleppo (2017). Although director Ayşe Toprak's new documentary Mr. Gay Syria tells its story against the backdrop of the civil war that's killed 300,000 people since it began in 2011 and caused five million to flee and become refugees, it also tells another, rarely-seen story: the courage and camaraderie of members of Syria's LGBT community who have taken refuge in Turkey. Toprak talks about Mr. Gay Syria, her timely, award-winning documentary about a tight-knit group of LGBT Syrian refugees living in Istanbul who dream of competing in the annual Mr Gay World contest.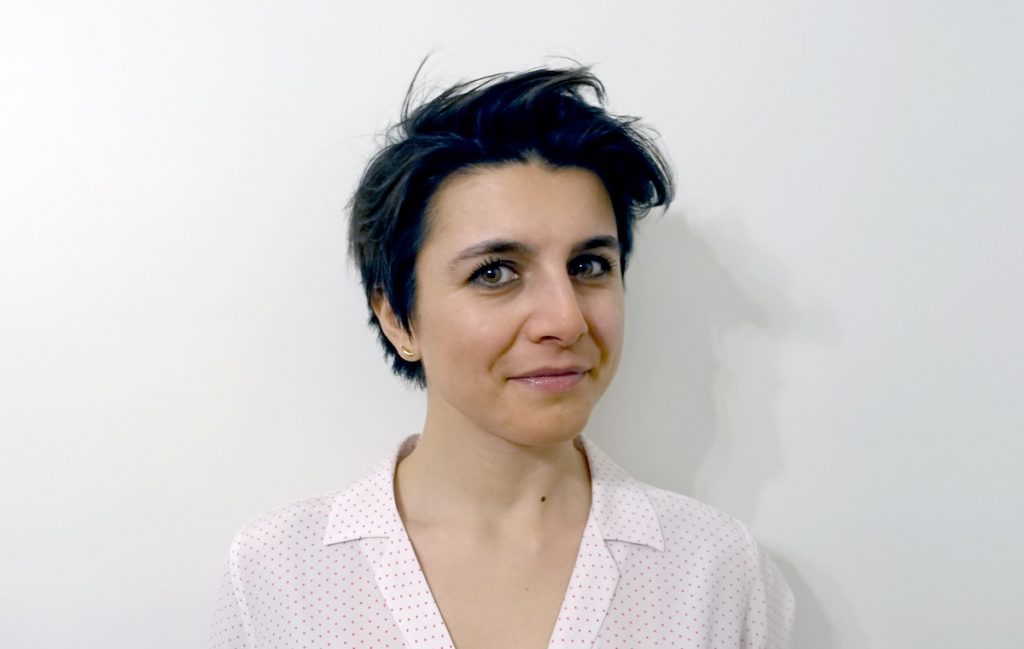 Toprak, a native of Turkey who studied at New York University and worked around the world for 15 years before returning to her homeland, earned the trust of a group of LGBT Syrians living in Istanbul. Mr. Gay Syria centers primarily on two men: Mahmoud Hassino, a Syrian LGBT activist living in Berlin who wants to find a Syrian contestant to compete in the international Mr. Gay World contest, and Husein, a Syrian refugee who works as a barber in Istanbul. Husein, estranged from his conservative family, joins a handful of contestants who compete for the title of Mr. Gay Syria with hopes of attending the Mr. Gay World event in Malta. Besides the opportunity to travel, the contest represents the chance to show the world the diversity and humanity of Syrians who, notes Hassino in the film, are almost always depicted as victims of ISIS or casualties of war.
"What I found beautiful is that this is a big community that sticks together and takes care of each other," said Toprak in a telephone interview. "In many documentaries we see today, Syrians are victims — and, of course, they are victims — but they are also very powerful individuals which I very much admire about them. They were open … [to] having me intrude in their lives." A veteran of political and social justice documentaries, Toprak was making a film about the education of Syrian children in Turkey when she first met Hassino, a "fixer" on that film (someone familiar with the country, its customs and the language) and the two developed a friendship.
"I don't speak Arabic so I needed a fixer. He told me he was gay, that he was a gay rights activist in Syria with a crazy dream to take the first Arab man to Mr. Gay World as a way to raise awareness," said Toprak. "It was the only way he could think of to help." Toprak soon met other LGBT Syrians living in Istanbul; unlike many countries in the Middle East, homosexuality isn't criminalized in Turkey.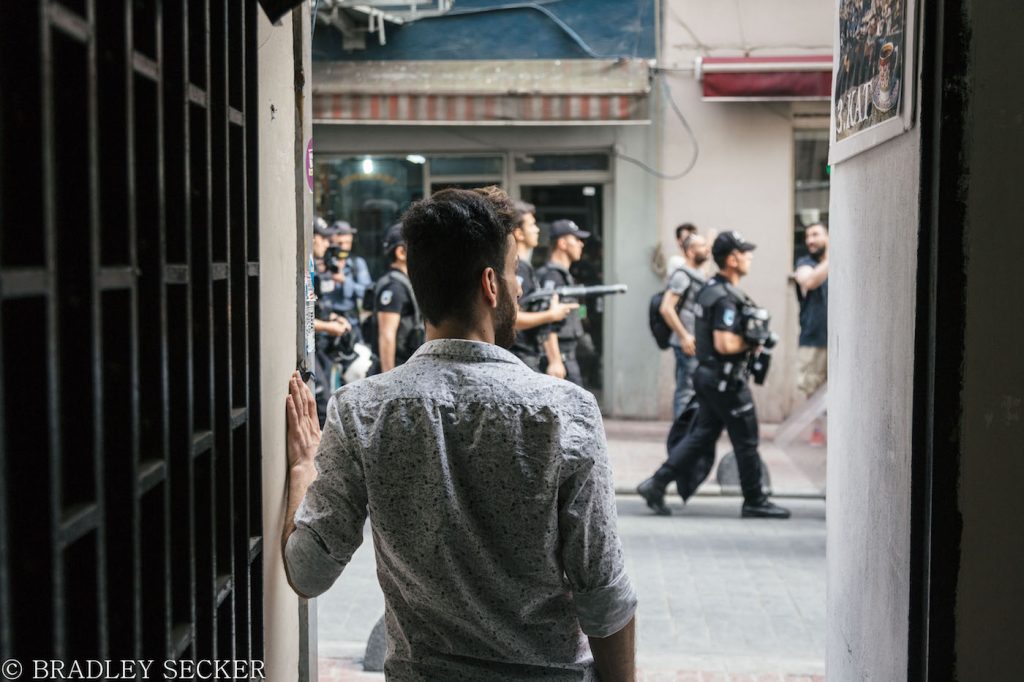 "I started filming and, in my imagination, I thought it would be about Mr Gay World and we'd follow the candidate to the competition," Toprak says. "As Mahmoud was selecting candidates for Mr Gay Syria, I was introduced to Husein. His story is more complex; it's more than LGBT or the immigration crisis. It's also about coming out, family, living in a homophobic society…these layers made it more interesting so I made him the main protagonist."
Topeka and her crew shot for close to a year in Istanbul, Berlin and Malta. One scene of an LGBT Pride parade in Istanbul turns into a police riot and looks frightening as marchers run from police hurling tear gas. But, sadly, she says, it's typical of life today in Turkey.
"We've gotten used to scenes like that. We were savvy about [shooting] as a team. We had a German DOP who experienced that situation for the first time, but the rest of us knew how" to deal with ever-present danger, Topeka said. "It is a common scene in Turkey; it looks scary but, to us, it's the way things are these days."
Topeka says life has become more difficult for LGBT people in Turkey since she returned to the country in 2010. "There was a big, celebratory Pride event that everybody participated in 2011. It was huge. Then the government started to crack down and it got more difficult. This year [the government] prohibited an LGBT festival in [the Turkish capital of] Ankara. It is getting more and more conservative," which is the subject that she hopes to explore in her next film. "I don't think there will be a gay parade in Istanbul this year because everybody knows what's going to happen: they're just going to gas everybody."
In that climate, Toprak knew what to expect on the shoot. "When we were stopped by police, we never said we were making a film called Mr. Gay Syria. We had different code names or we'd say something like, 'it's a culinary show.,'" she says. But shooting at the restricted border of Syria and Turkey was different. "You are not allowed to shoot at the border, so we thought a lot about how we were going to do it. Eventually, it was just me and my Turkish producer, two women, who ended up going. The police questioned us but didn't take us seriously which is how we ended up getting that footage. You always have to calculate: do I do this; do I do that in order to make sure we got the scene without being obvious."
Mr. Gay Syria has been a hit on the festival circuit over the past year. It won the Silver Hugo at the 2017 Chicago International Film Festival; more recently, the film was featured in the LGBT Outfest in March in Los Angeles. It's slated to play some 20 more festivals before its theatrical and VOD release. Toprak says U.S. audiences in particular have been engaged and eager to find out how to help the Syrian LGBT refugees.
"That's rewarding for us especially because we're starting an impact campaign soon. American audiences are very educated and enthusiastic and have reached out, which is surprising because [Syria] and the war is so far away."
Turkey may hold more hope for Syrians, but that doesn't mean they have it easy there. As immigrants they have no rights; they can't work legally; can't get health care; and many can't get visas to go elsewhere. Some resort to sex work, drug trafficking, or other crimes which alienates them further from society, Toprak says. Despite these realities, she wanted Mr Gay Syria to reflect the hope and good humor she found among the LGBTs she met; and the friendships that flourished in spite of loneliness and uncertainty. The LGBT Syrians "feel they have no future in Turkey. They want to leave because they worry what the future will bring," she says, "But many who [make it to] Europe don't like it there either because it's not home, at the end of the day."