Know Your 2017 Oscar Nominees: Documentary Short
We've gone big this year for our Oscars 2017 coverage. Yesterday we kicked off our annual "Know Your Nominee" series with Lead Actor and Foreign Language Film, and continued today with Costume Designers. In addition to the series, this year we've created a special look at the awards—The Road to the Oscars. Click on the image below to learn more about this year's crop of Oscar nominated films and filmmakers, and the effect their contributions have had on the country at large.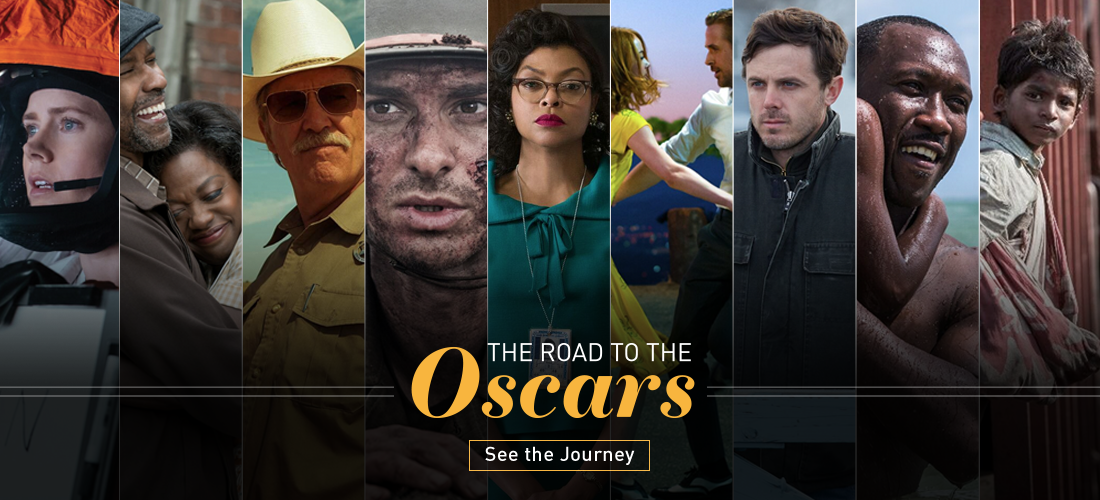 Documentary Short
The Documentary short category offer a glimpse int often overlooked issues in a succinct yet extremely poignant manner. They often go on to have second lives, coming back as features or generating narrative stories based on their subjects. This year's Academy Award nominations cover issues ranging from end-of-life care, unlikely haphazard friendships, to the lives of civilians in war-torn areas and the refugees who try to leave. Let's have a look at the nominees.
Extremis — Dan Krauss
Dan Krauss' 24 minute film Extremis follows palliative care specialist Dr. Jessica Zitter as she prepares terminally ill patients for their imminent death. Filmed entirely in the Intensive Care Unit at Highland Hospital in Oakland, California, much of Dr. Zitter's job is also working closely with her patients' families who often have difficulties coming to terms with the inevitable. Extremis is currently available on Netflix for streaming.
4.1 Miles — Daphne Matziaraki
Daphne Matziaraki's film follows Greek Coast Guard captain Kyriakos Papadopoulos on his mission to help struggling refugees on their voyage from the coast of Turkey to the island of Lesbos in Greece. Despite the distance only being 4.1 miles, the voyage is often tumultuous and even with Papadopoulos' best efforts, his help does not come without fear and pain. The full film is available online, courtesy The New York Times.
Joe's Violin — Kahane Cooperman and Raphaela Neihausen
One day on her way to work in New York City, Kahane Cooperman heard an advertisement for an instrument drive. The advertisement mentioned that a violin had already been donated by a 91-year-old Holocaust survivor. Intrigued by the idea of two people being connected so haphazardly intrigued her, she teamed up with Raphaela Neihausen to begin uncovering the story. Joe's Violin tells the story of an unexpected friendship between 91-year-old Joe Feingold and 12-year-old Brianna from the Bronx. The full film is available for streaming online, courtesy The New Yorker.
Watani: My Homeland — Marcel Mettelsiefen and Stephen Ellis
https://www.youtube.com/watch?v=NK2JLee2xHk
Watani: My Homeland is a moving story of resilience even amongst the most difficult of circumstances. Filmmakers Marcel Mettelsiefen and Stephen Ellis followed a family from Aleppo, Syria for three years, particularly focusing on the four children. After the children's father is captured by ISIS, their mother decides that they should move away from their homeland in hopes of having a better life. Throughout the course of the three years, the filmmakers make a point of trying to capture as many moments of pain and beauty in an attempt to create a bridge of understanding for audiences who can't begin to fathom the tragedies of war.
The White Helmets — Orlando von Einsiedel and Joanna Natasegara
The White Helmets is Orlando von Einsiedel and Joanna Natasegara's second Academy Award nomination. In 2014 they were both nominated for their work on Virunga, a feature length documentary about a group of men who risk their lives to save Africa's oldest national park and the amazing animals who inhabit it during a period of conflict. They have returned with another incredible film following a group of civilian volunteers in Syria known as the "white helmets" who try to save as many people as possible after attacks. The work that these individuals carry out is stunning and an example of exemplary bravery. The film is available for streaming on Netflix.
Featured image: The White Helmets. Courtesy Netflix.