Watch Writer/Director Alex Garland Narrate a Chilling Scene in his Sci-Fi Mind Melter Annihilation
Boasting a very solid 86% rating on Rotten Tomatoes, writer/director Alex Garland's ambitious, scary-beautiful Annihilation has been hailed as the rare treat; a science fiction film that is at once bold, singular and uncompromising. Based on Jeff VanderMeer's wild sci-fi novel of the same name, the first in his "Southern Reach Trilogy," Garland went full gonzo for his film, delivering mind-melting visuals and legitimate scares, grounded by human emotion and Garland's cinematic obsession with humanity in general (see his excellent Ex Machina for further proof).
Annihilation follows Natalie Portman's Lena, who is a part of a five-woman team of scientists sent into the mysterious "Area X," a region of the United States that has been quarantined due to very bizarre activity, resulting in loss of life for those who tried penetrating the area before them. To enter Area X, also known as The Shimmer, you pass through a bubble-like surface that seems to spreading out, swallowing more and more terrain. Everything the Shimmer touches is subject to wild, increasingly intense mutation. Portman and her fellow travelers are the twelfth expedition to attempt to enter Area X and try to find out what the hell is going on. They're doing so on behalf of the Southern Reach organization, a mysterious outfit whose true designs are unclear. Previous expeditions ended in horror and tragedy; the second ended in mass suicide; the third in murder; and the eleventh ended with every member dying of cancer. Lena's husband (played by Oscar Isaac) was one of them.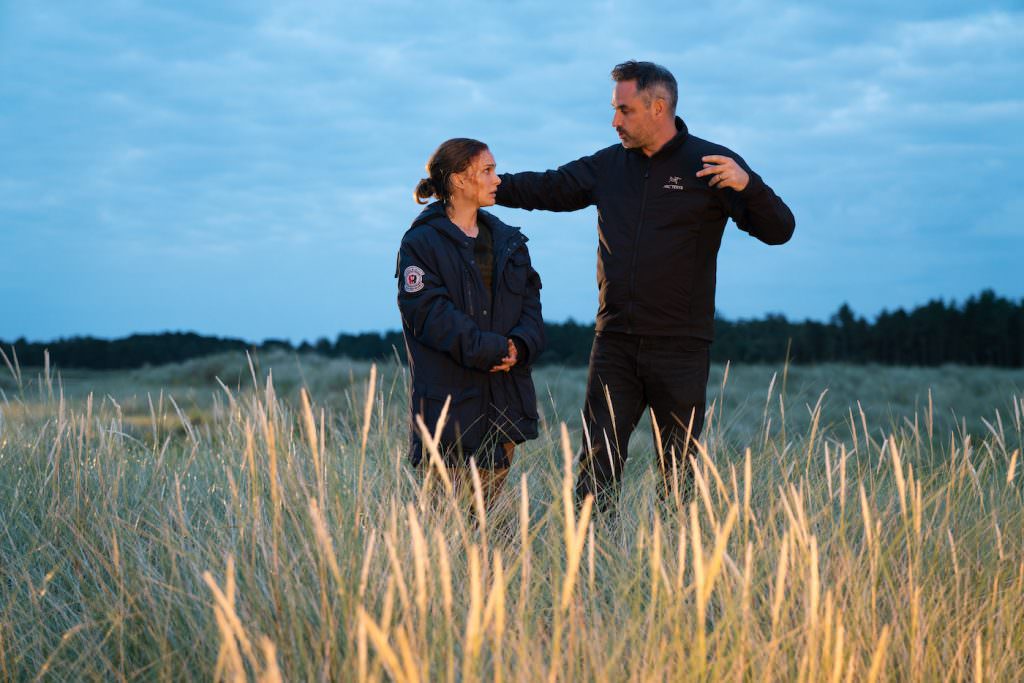 In a new "Anatomy of a Scene" video by The New York Times, Garland narrates a scene as the five-woman team enters Area X and finds how different life within the Shimmer actually is. The scene shows the first time our heroes come into contact not only with the mutated plant life, but also a "gently mutated" creature. Rest assured, as the film goes on, those  mutations become a whole lot less gentle. Garland makes a special point to call out his production design team, led by Mark Digby. "It's a good example of how production design improves what's in a script," he says. We see what appears to be an empty, "long abandoned" shack, with Tessa Thompson's scientist standing at the door, assuring her colleagues the shack is safe.
Folks—the shack ain't safe.
Check out the video below:
Featured image: Gina Rodriguez, Tessa Thompson, Tuva Novotny, Natalie Portman and Jennifer Jason Leigh in Annihilation from Paramount Pictures and Skydance.