Talking Frank Capra and Marmalade Addiction with Paddington 2 Director Paul King
Paul King, the director behind Paddington 2 is 100% lovely. Fitting for a gent who created a film with 100% positive reviews on Rotten Tomatoes, right?
For the sequel to 2015's hit Paddington, King collaborated with writer Simon Farnaby on the script and reunited the core cast of Hugh Bonneville, Sally Hawkins and Ben Whishaw. This go around, he adds Hugh Grant to the mix, as the devious yet delightful-to-watch Phoenix Buchanan, who will eventually cross paths with the title character. The storyline revolves around Paddington's hunt for a rare book that he wishes to gift to his aunt Lucy, but of course there are a number of challenges that stand in his way (including Mr. Grant).
King and his team have made a thoroughly enjoyable film, for adults as much as kids, with the kind of messages of optimism and inclusion that, these days, many of us yearn to hear. In the Q&A that follows, King reveals how he faced the challenge of creating Paddington 2.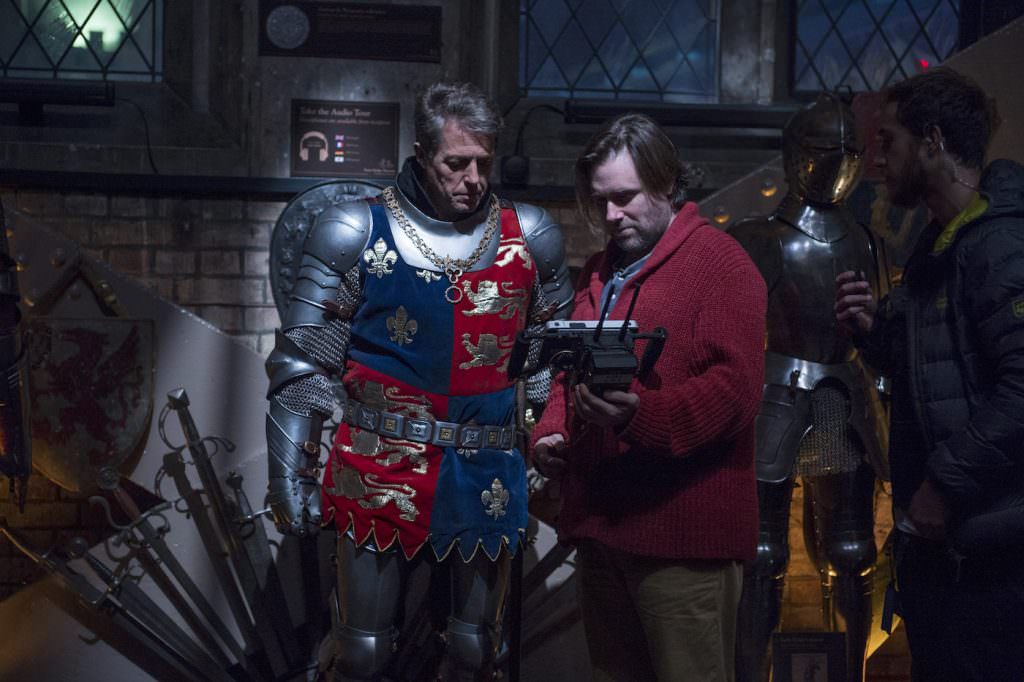 Ok, let's cut straight to the chase: Paddington 2 is a mega success — congrats. Lots of superlatives are being thrown around. Did you know that you had a hit on your hands when you finished the film? Or has its reception been a surprise?      
The first film was real heart-in-mouth territory. We'd poured our hearts and souls into the film for over five years and desperately hoped it would find an audience, but were prepared for the worst. Paddington is not a great comic book action hero. He carries a marmalade sandwich rather than a light sabre, his superpower is a hard stare rather than a death grip and he's more likely to wrestle with a hose pipe than the forces of evil, so he's not a gold-plated Hollywood hit. But somehow, his character won through and found an audience, so at least we knew it could work second time around.
But making a sequel is fraught with difficulty, and it was only when the film went in front of an audience that we knew the jokes were landing well and, even more importantly, that people were responding so emotionally to the story.
What do you think it is about this bear from the darkest Peru that makes him so relatable?
I think we can all root for Paddington because, despite the fact that chaos has a tendency to follow him around, he always sets out with the best of intentions. He's a small bear in a big, confusing, sometimes alien world, and we've all felt like that at one time or another. You don't need to have travelled around the world from Peru to recognize those emotions. You might have had them on your first day at school, or in a new job, or meeting a new group of people. You want to make a good impression, but things somehow have a habit of going wrong.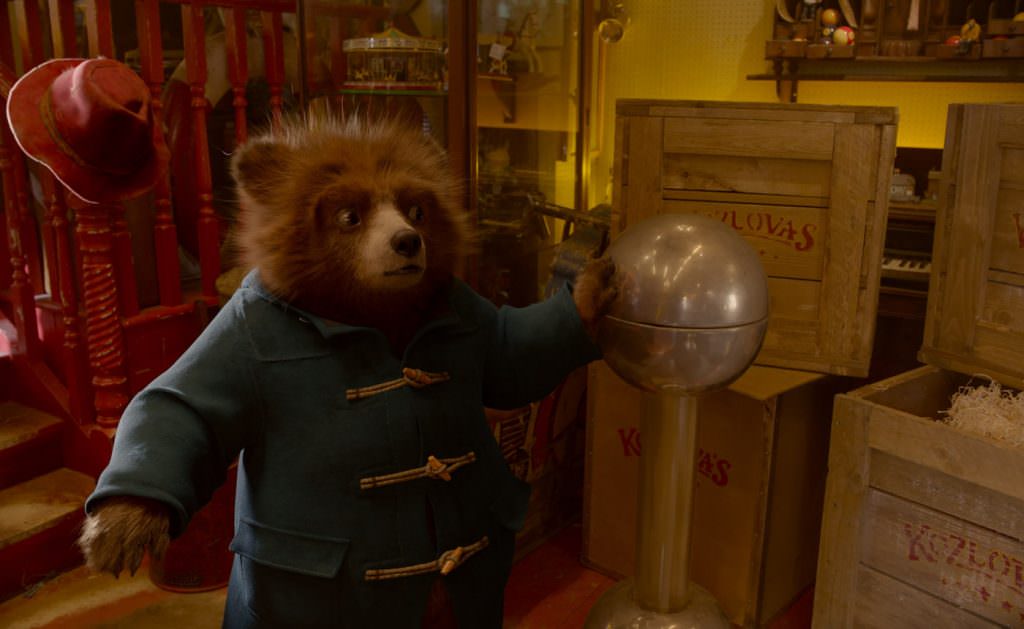 Paddington's original creator Michael Bond passed away last summer as you wrapped filming. How did that impact the team?      
Michael's response to the first film was probably the thing I was most nervous about. I couldn't bring myself to watch with him, so I nervously paced around the block for an hour and a half, waiting for my far braver producer, Rosie, to watch it with him and report back on his response. When she phoned say he said how much he enjoyed it, I literally doubled over in the street, moaning with relief. I think it gave him great pleasure to see his wonderful creation reaching a new audience and it gave me a huge amount of pleasure to have created something he felt worthy of the character. I feel very sorry that he never got a chance to see the completed second film as I like to think it would have given him great joy.
Sequels are famously challenging. How long did it take to create the storyline for this film? How did the process compare the first film?
There were many aspects of writing the sequel that were much easier than the first film. I had a great collaborator in Simon Farnaby from the outset, and we knew most of the characters from the start. We knew what they sounded like, what sort of lines would sit comfortably in their mouths and what sort of jokes would gel with their on-screen personas. But the trickiest part of any sequel seems to be cracking the plot.
How do you create a satisfying plot that both builds on the first film, but also stands alone on its own?
The challenge is that whatever issues or flaws your central character had in the first film have generally been resolved — or they're not ones you want to resolve, like Paddington's clumsiness or marmalade addiction. Most sequels either try to reset the character so they could play the same journey all over again — or invent a whole new issue that they'd never mentioned in the first film, and expected the audience to care about. They both feel like cheating to me, so you're faced with a problem.
In our first film, Paddington was worried about whether he would be able to make a home in London, whether a land of strangers could ever take the place of his beloved Peruvian jungle, which felt very organic to the character at that stage of his life.
We knew we wanted to find the next chapter of Paddington's story, to take him out of the house and into the wider world, but also to find an emotional arc for this almost perfect character, and then we started thinking about Frank Capra.
His films, especially the great pre-war classics like Mr. Smith Goes to Washington or Mr Deeds Goes to Town, often feature a guy with simple, old-fashioned, small-town values of kindness and decency who finds himself in a big, cynical world. Their journey is not so much to learn something new about themselves, but to realise that those values are just as important in the new world in which they find themselves as they were in the old. Their challenge is to hold onto them when the going gets tough.
This seemed like a great shape for a Paddington 2 sequel, and watching them over and over again began to provide some of the answers for how a satisfying story could work.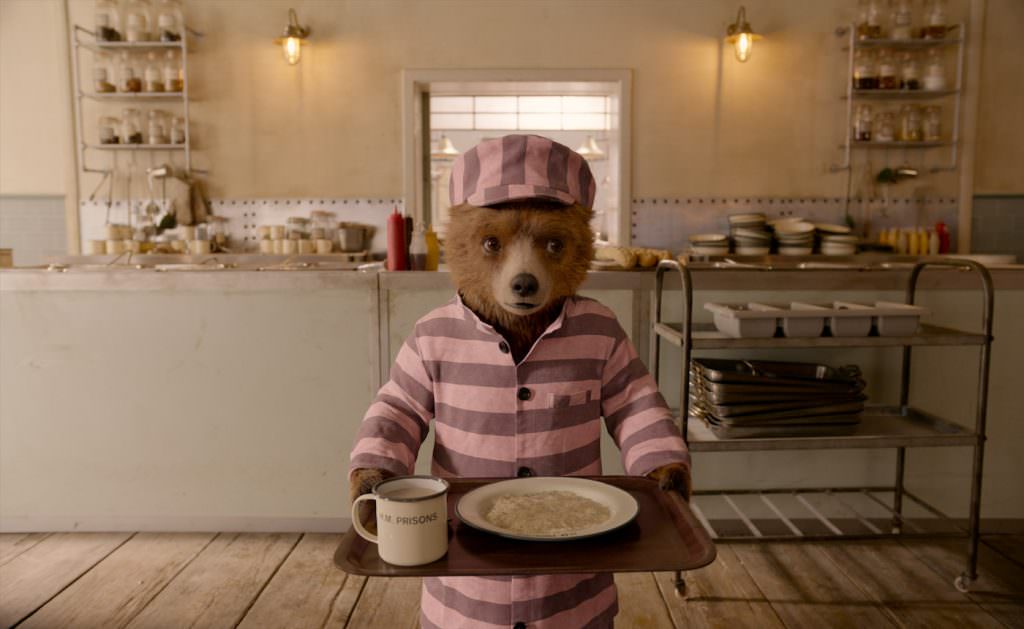 Hugh Grant plays the villainous Phoenix Buchanan. Was the role written with him in mind? Did you have to do any convincing to get him to join the cast?        
We had Hugh in mind from the start. The character was actually called Hugh for a long time. He's a great comic talent, and I'd admired him enormously ever since Four Weddings and a Funeral. And I knew he didn't act a great deal anymore, so he would take some convincing. I wrote him a delicately phrased letter which basically said 'We've created a character of a vain, narcissistic, washed up old ham and thought of you.' I was braced for a straight 'no' but luckily, Hugh is the least likely person in the world to take himself seriously and leapt at the chance to send the whole preposterous business of acting as far up as possible. He brought a huge amount of comedy to the part, not just in his performance but in his additions and rewriting of the part, and he was a complete joy to work with from start to finish.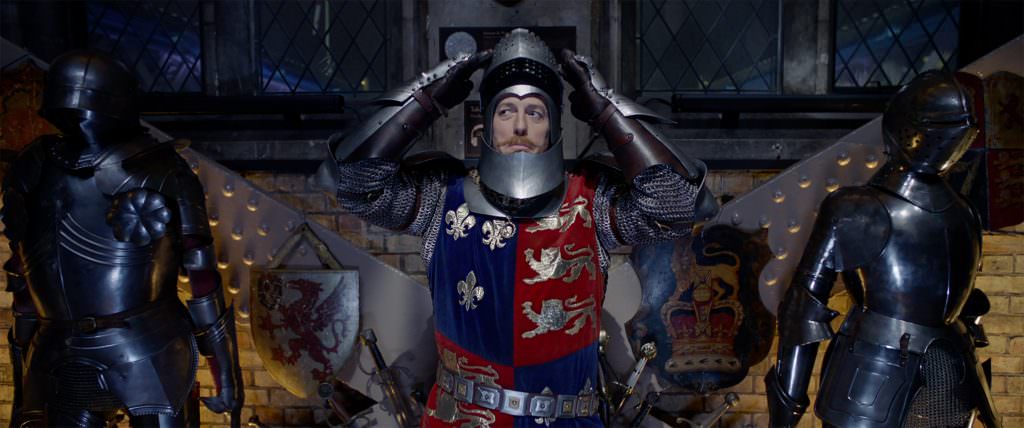 Do you have kids? How do they inform your sense of humor or the way you conceived the story and the messages it touches upon?     
I don't have children. One of the great influences for both the Paddington films was Charlie Chaplin. I love his films, and find them just as funny now as I did when I was a kid. His humour seems entirely universal, and one of the things we tried to do was avoid writing jokes for kids and jokes for adults. We just tried to write things we thought were funny and which wouldn't alienate or go over anyone's heads.
The message in the film is a pretty simple one, but one that grown-ups seem to need far more than children at this point in time!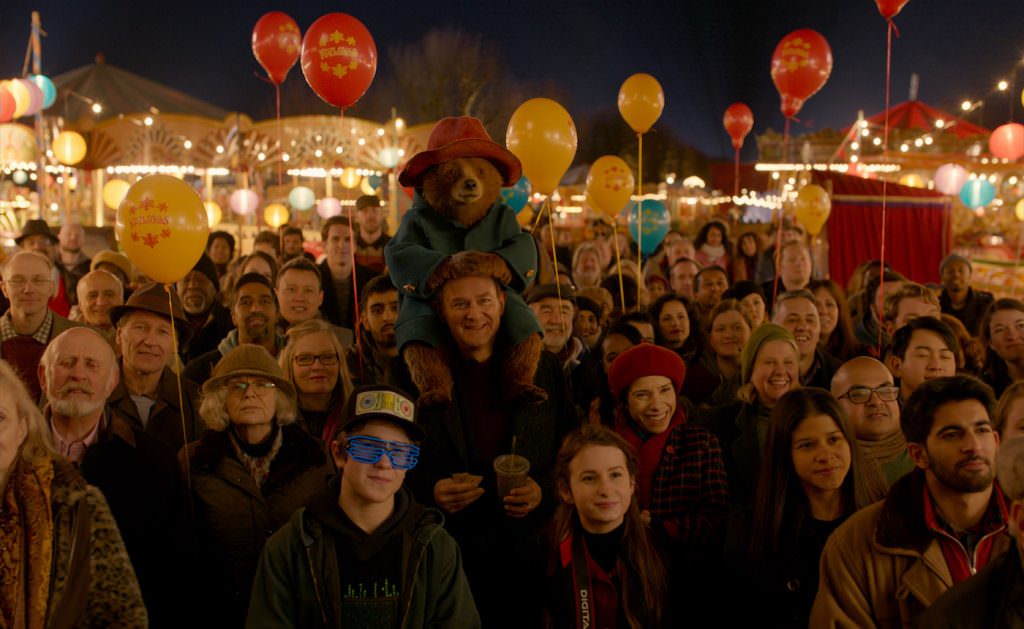 Featured image: Left side top-bottom) VIRGILE ELANA as Charley Rumble, AARON NEIL as Spoon, ROBERT STEVENSON as Jimmy the Snitch, GEOFF BANKS as Squeaky Pete and DEEPAK ANAND as Mad Dog; (Center top-bottom) BRENDAN GLEESON as Knuckles McGinty and Paddington voiced by BEN WHISHAW; (Right side top-bottom) EMERSON NWOLIE as Double Bass Bob, JAMIE DEMETRIOU as The Professor, TOM DAVIS as T-Bone, NOAH TAYLOR as Phibs, STEPHEN MCDADE as Jonny Cashpoint, NICHOLAS LUMLEY as Farmer Jack and CAL McCRYSTAL as Sir Geoffrey Wilcott in the family adventure "PADDINGTON 2," from Warner Bros. Pictures and STUDIOCANAL, in association with Anton Capital Entertainment S.C.A., a Warner Bros. Pictures release.