Early Man Co-composer on Collaboration & Finding The Right Caveman Yells
To soundtrack fans, British composer Tom Howe may not be a household name, but he's been clocking eighteen hour workdays for over a decade, and has over sixty IMDB credits to his name. He believes some of the most rewarding and successful projects on that list have been collaborations. Howe got on the international radar by creating theme music for The Great British Bake-Off. In 2017, he scored the music for Professor Marston and the Wonder Women and created additional music on the blockbuster Wonder Woman itself.  Through Howe's career, he has assisted or partnered with a number of fellow composers. His latest project is Early Man, from Wallace and Gromit director Nick Park, which he co-composed with award-winning composer Harry Gregson-Williams. We spoke to Howe about that collaboration, and how he is building a personal aesthetic using elements as diverse as spanking sounds and caveman yells.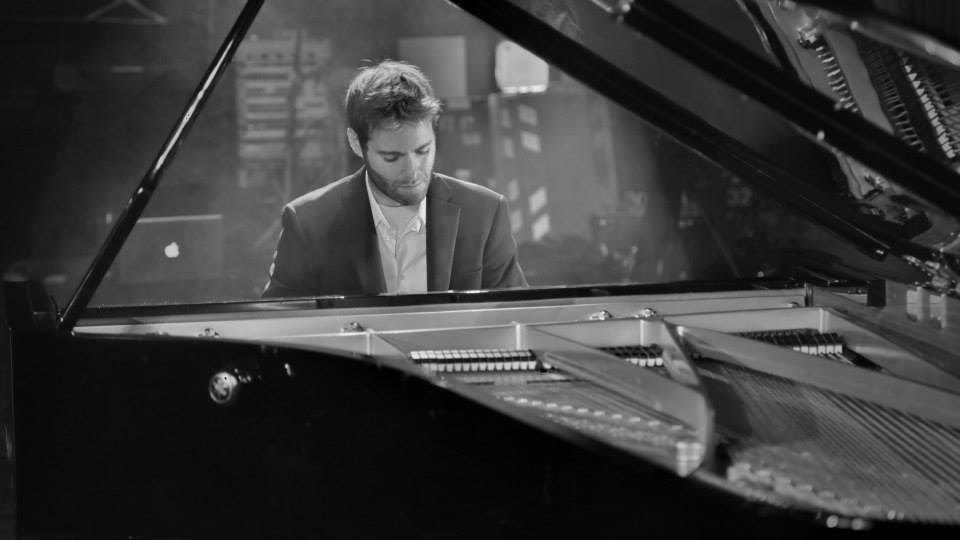 Can you talk about collaborating with Gregson-Williams, and the idea that working and connecting with fellow composers is a good thing? I love that your experience with the industry is often based in collaboration rather than competition. 
I have worked with many different composers over the years, often as an additional composer. This requires you to try and sound like that composer or at least not stray too far from the overall sound of the movie. I think it is a great thing to do as you can learn a lot about the process without being in the firing line when things go wrong on sessions or with cues. Sometimes with media composing it is not always about the music, but about how you deal with the other side of the equation and being around people who have experienced the highs and lows of that is hugely insightful. I have been fortunate to collaborate with Harry on more than one occasion and it's always great. It's always helpful to bounce ideas of people and get feedback, especially from someone with such vast experience. 
In what ways do you find working with another composer better, and how does it stretch you as an artist? Can you offer some specific examples of lessons from collaborations?  
You get an opportunity to see the film from another perspective. There's no one way to do this job, so its eye-opening when another composer approaches a scene in a different way. Its almost like a new tool is added to your toolbox. In the case of Early Man, due to my collaboration with Harry, I tried something different to my normal. I'm used to getting in live players towards the end of the writing process (or playing things myself), but this time around, Harry suggested we bring some solo session players in throughout the writing process to replace our samples early on. As a composer, it's always inspiring to have musicians around from the beginning playing through your music, but more importantly, it allows experimentation with sounds. So you might write something for, say, a wooden flute sample, and then a player comes in and gives you the option to hear it on several different wooden flutes that have different tones. This can really help find something different sonically to your usual sounds. This is something I'd never done before, but it was hugely helpful and rewarding. In many other areas the workflow Harry brought to the project was a lesson in itself.
I think Aardman films are unique, and we tried to approach the music with this in mind. We tried to therefore play to each others strengths across the score. We would pass cues back and forth from sequencer to sequencer, which although has technical challenges, allowed us to try and put our individual spin on the same piece of music.
You used sounds of spankings in Professor Marston. What elements would surprise us in the score for Early Man that play to the subject matter of the animated feature? 
We had a number of very talented solo musicians coming in early on in the process, as mentioned above, and each came with an arsenal of unconventional instruments. These were all useful, but there are a couple of sounds that I would consider critical to the film. One of them is this personal library of yells, almost absurd, comedic, grown man yells. It captured the playfulness and primitive setting of the film so well. They're used sparingly, sometimes in the forefront and at times layered and drowned in reverb. We also recorded a string drum, which became the "go-to" instrument for any cue that required a pulse. It just sounds so primitive. There are various other string instruments, like a Turkish cumbus, that feature on most cues. Some of it is subtle, but it adds another layer to the score and helps tie into the caveman era.