Damon Cardasis on Bringing Authenticity to His Coming-of-Age LGBTQ Musical Drama Saturday Church
From interning for a casting director in Los Angeles, to working with producer Scott Rudin back in his native New York, to serving as an on-set assistant and post supervisor for and later as a co-producer with producer/director/writer Rebecca Miller, Damon Cardasis has experienced the in and outs of the filmmaking business. He is perhaps best known for producing Maggie's Plan, starring Greta Gerwig and Ethan Hawke, through the production company he formed and still operates with Miller called Round Films — until now that is.
Cardasis recently struck out on his own as a feature film director with the heartfelt and haunting coming-of-age LGBTQ musical Saturday Church. The movie, which bowed at the Tribeca Film Festival and has been released by Samuel Goldwyn, reveals a world rarely captured on screen — the New York City transgender ball scene — incorporating it into the story of Ulysses (played by Luka Kain), a quiet and shy 14-year-old struggling with both his gender identity and a difficult home life following the death of his father.
To ensure the film's authenticity, of paramount importance to the first-time helmer, Cardasis sent his script to a social worker, the executive director of NYC Black Pride, GLAAD and other consultants for a read. He also cast members of the ball community along with many transgender actors, including MJ Rodriguez and Indya Moore. And he spent time with LGBTQ youth at a drop-in program for the homeless held at St. Luke in the Fields Episcopal Church in Manhattan. "I never wanted the film to be exploitative or voyeuristic," he says. "I took very much the approach of being a student and listening and learning, and trying to have it come through their voices as opposed to my voice."
The Credits spoke with Cardasis about gleaning a lot from his directorial debut, writing song lyrics (also for the first time!), and telling diverse stories. Following are edited interview excerpts.
This is your first feature. Why choose to tackle such a potentially controversial subject?
When inspiration strikes, it strikes. You can't really explain it. My mother is actually an Episcopal priest in the Bronx and I'm gay, and so I grew up with religion and sexuality. You know, it's part of my life. I've been fortunate that my mother is a very progressive liberal priest, but I knew that that's not always the case obviously in a lot of churches. And so I found out about the St. Luke in the Fields program through my mother, and I started volunteering there and it was after volunteering there for months and meeting with the kids and hearing their stories that the story started further developing.
What did you know of the ball community?
I wasn't too familiar with the ball scene. I'd seen Paris Is Burning, I knew of it course, but it was from going to the program that I really learned about it. They had a cafeteria where the kids would be getting food and social services and counseling, and then adjacent to the cafeteria was a gymnasium and in the gymnasium was where the kids were sort of hanging out and having fun. Seeing the juxtaposition between the cafeteria where they'd been talking about some of the devastating circumstances they had been going through and then seeing how empowered they were in the gymnasium adjacent to the cafeteria, and they were dancing and performing, that's sort of what wove it together as a musical in my mind.
I found out more about the ball community from the kids, and then we worked with people within the ball community. You know it was really important to me that the community was involved in making this film, whether it was consultants, or performers, or dancers or anything.
Did you want to incorporate musical fantasy from the outset?
Well I knew that there was some magical realism in the script. I mean the concept was about the young boy struggling with his gender identity who starts using dance as a means to escape. The kernel of the idea was that we'd use aspects of beauty from his other life he'd been leading to lead into his imagination. So there were all these elements of fantasy that I wanted to start using and it was through seeing the kids at the program dancing and performing in vogue that it started to be. It was always written with dance numbers, and then the more I saw the kids dancing and vogueing, it made it more clear to me that it should be a musical.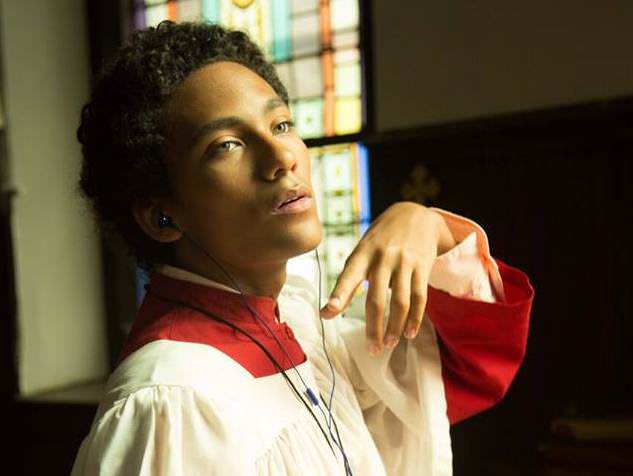 How long did it take you to write the script, and did the story evolve at all during actual shooting?
I wrote the first draft in a week actually, which is sort of insane now that I think about it. I wrote an 18-page outline in three hours and then I wrote the first draft in a week. I mean of course then it goes through multiple passes and then you add on, but the basic structure and the dialogue, all that was us. And then when we were shooting, things definitely changed. I mean we shot the whole movie in 20 days and we only had nine hours to shoot the days in because the lead boy, Luka Kain, was 16 years old and federal labor laws don't allow you to have a child on set more than nine hours. So, yeah, there were many times where I had to just condense scenes all of a sudden because we were running out of time in the day.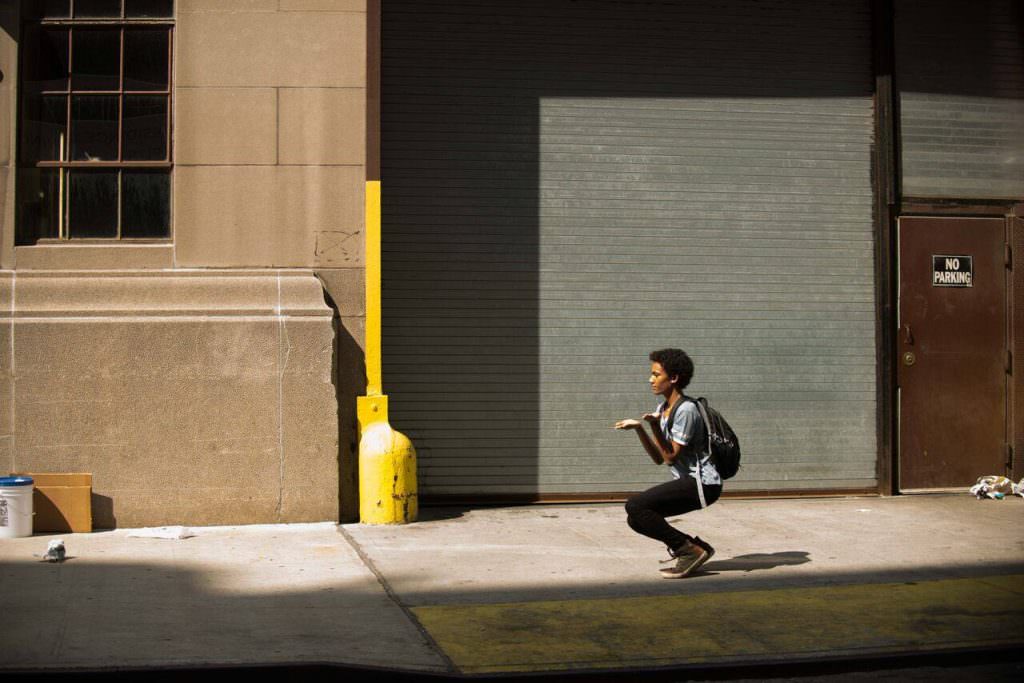 You also wrote the lyrics to the songs. Was this your first outing as a songwriter as well?
Yeah [laughs], I co-wrote the lyrics with Nathan Larson. Yeah, that was my first time. That actually was one of the things I was the most scared of. I had no idea how to do that. I froze and then I kept on telling Nathan, 'I don't want to do this. Why don't you just do this?' And he'd be like, 'No man, you gotta write it with me.' I was like, 'What do you even do?' I was so scared and then I started learning how to do it. I loved it though.
You produced with Rebecca Miller, with whom you have a long history and now run a production company. Did you seek directing advice from her?
Rebecca was amazing in helping with notes. I made sure to look out for repetition. And when it came to directing, I just remembered, you know you sort of learn through osmosis. She's such a wonderful, kind person and director, and you see that on her set. She runs a very lovely set and she treats everyone with respect. So I always did my best to be calm and collected and appreciative and supportive. And I think the way I worked with the actors, I've been an actor too, so that was helpful. And then just being decisive. It was very important given our time constraints that I was decisive and that I was not the bottleneck.
Given everything you've told me, about having to rewrite scenes on a dime, etc., it seems that this was a great learning experience for you as a first-time feature film director.
Oh my god, everything, yeah. It's funny, it's like everyone said I was taking on a lot. We're casting scores of people and they're also first-time actors, which adds a level of complexity, and making it a musical and adding dance. A musical's a lot for a seasoned director. I was constantly learning. It was one of those things where you have to go off of your instincts because you don't have time to sit and ponder.
Why do you think diversity storytelling is now more important than ever?
I think it's always been important, but I think with all the divisive stuff that's going on, I think it's important to push back even harder by showing incredible communities and incredible individuals and groups of people. This movie is a human story first and foremost, because it's a story about love, it's a story about being alone, it's a story about coming into your own. And you don't need to be a transperson of color or someone battling with their gender identity to know what it's like to be alone or not connected to your parents or bullied or isolated. To mean, it's a very human story.