New Black Panther Photos Reveal Most Visually Stunning Marvel Film yet
Yesterday we shared the thrilling official trailer for Black Panther, which clearly shows that director and co-writer Ryan Coogler (he penned the script with his longtime collaborator Joe Robert Cole) looks to have crafted something totally different here for Marvel, a fittingly lush, eye-popping stand-alone film for T'Challa (Chadwick Boseman), better known as Black Panther.
Now Marvel and Walt Disney Studios have unleashed a fresh batch of photos from the film, giving us a closer look at the stellar work by Coogler, his cast, and his creative team, including Coogler's longtime cinematographer Rachel Morrison, his ace production designer Hannah Beachler, and his costume designer Ruth E. Carter.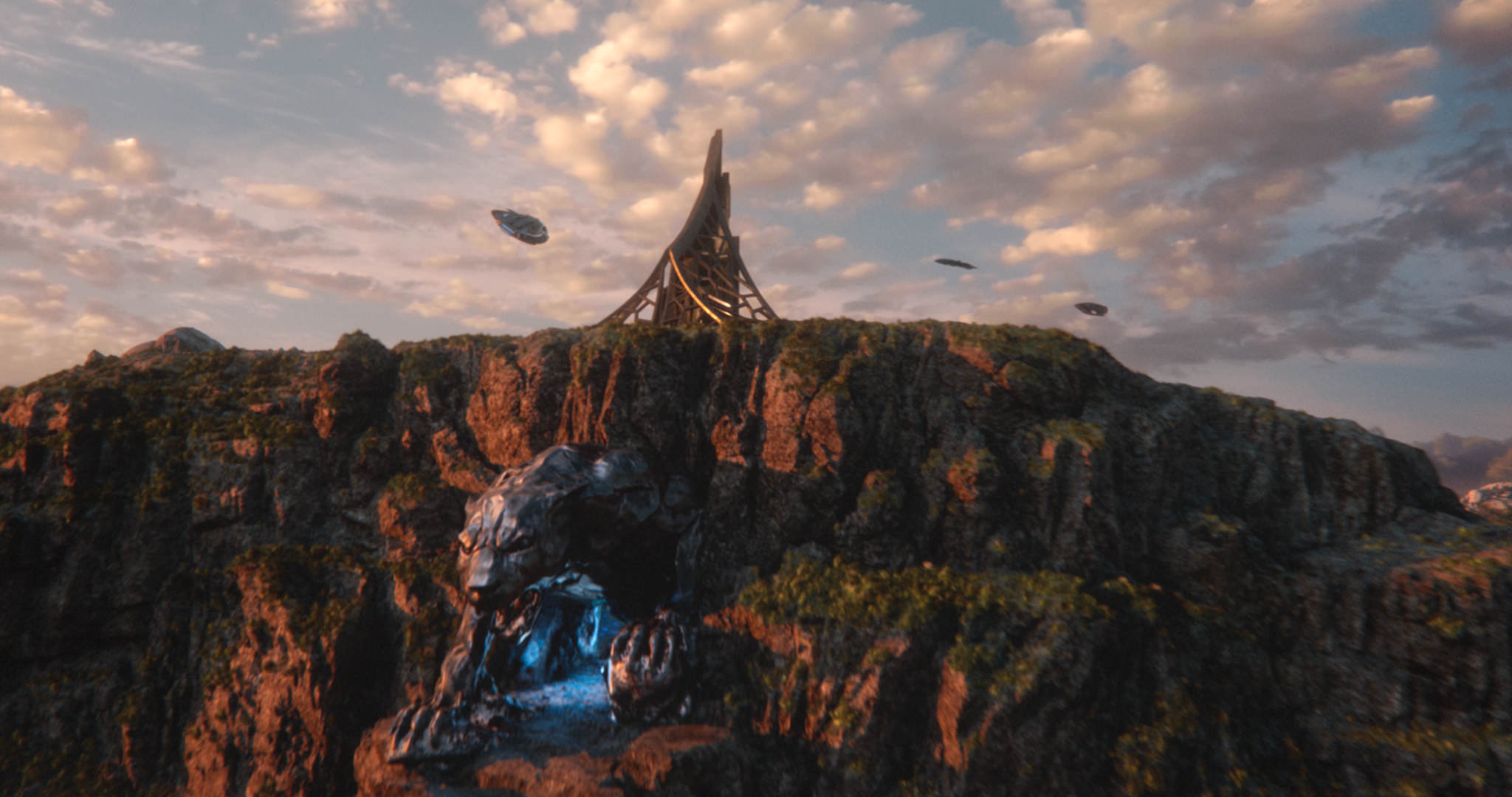 A closer look at the reclusive, technologically advanced country of Wakanda, and what appears to be the entrance to Black Panther's home. Courtesy Marvel/Walt Disney Studios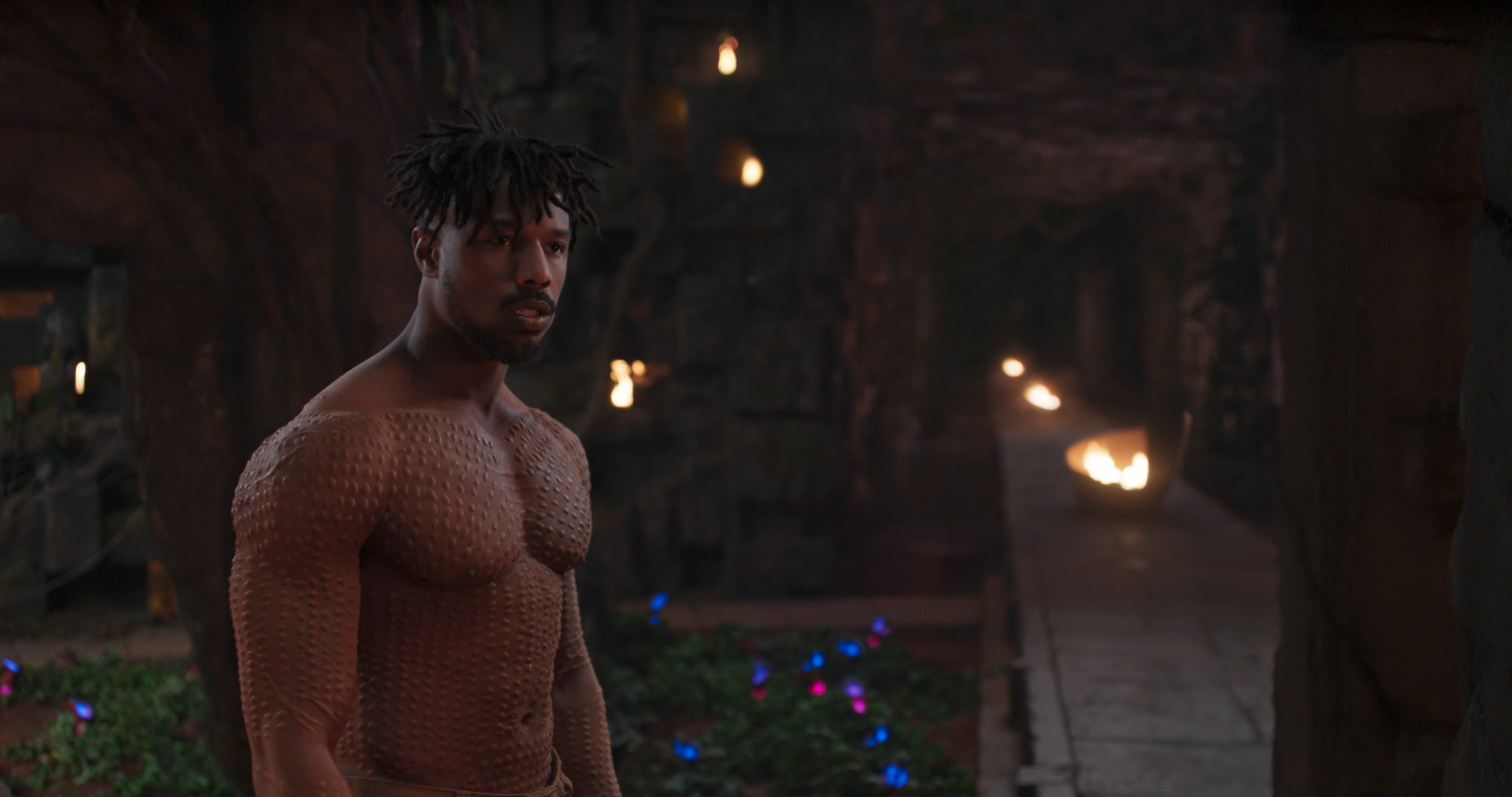 Michael B. Jordan plays Erik Killmonger, the film's villain. Courtesy Marvel/Walt Disney Studios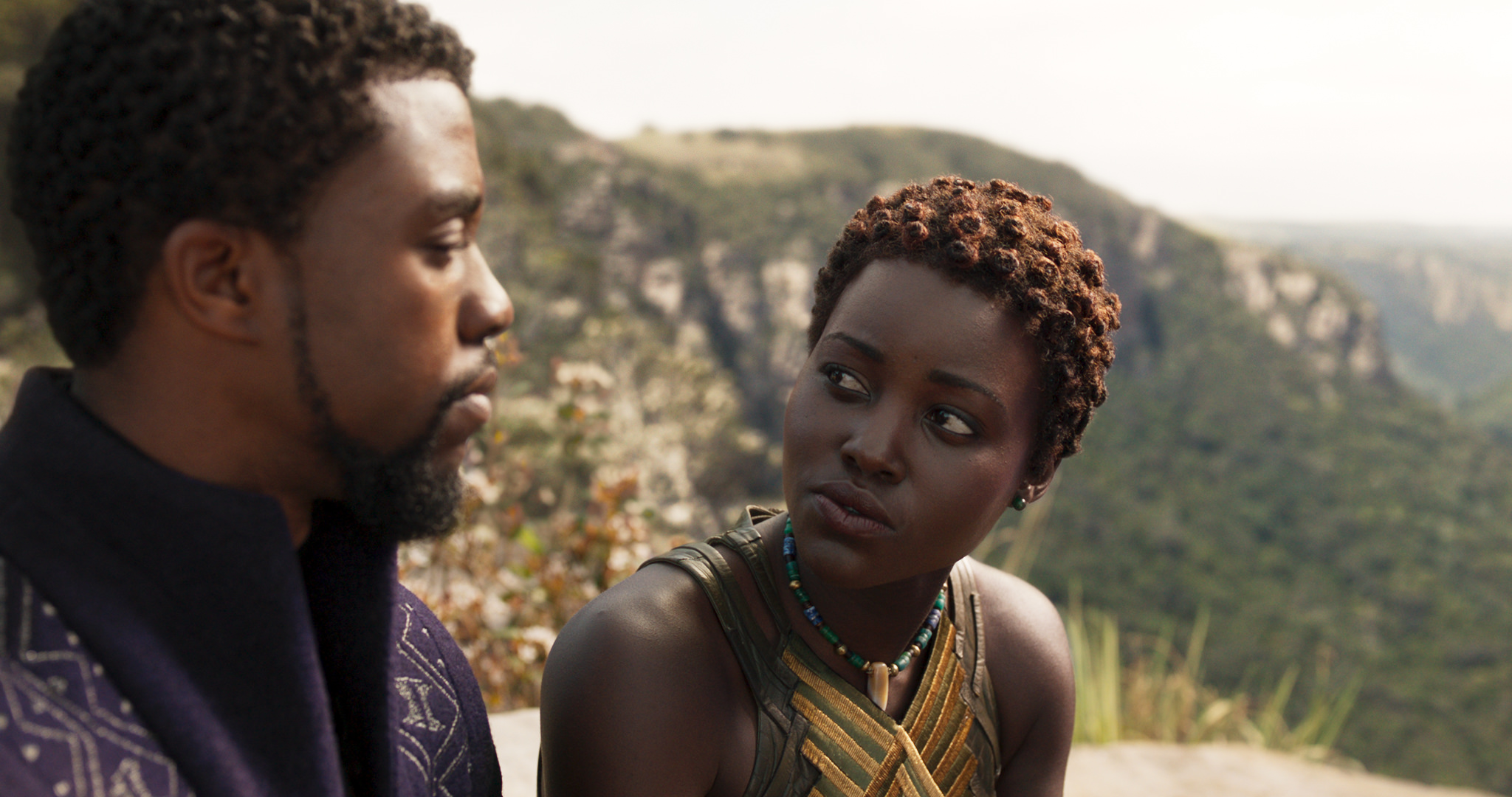 Chadwick Boseman is T'Challa, aka Black Panther, and Lupita Nyong'o plays Nakia. Courtesy Marvel/Walt Disney Studios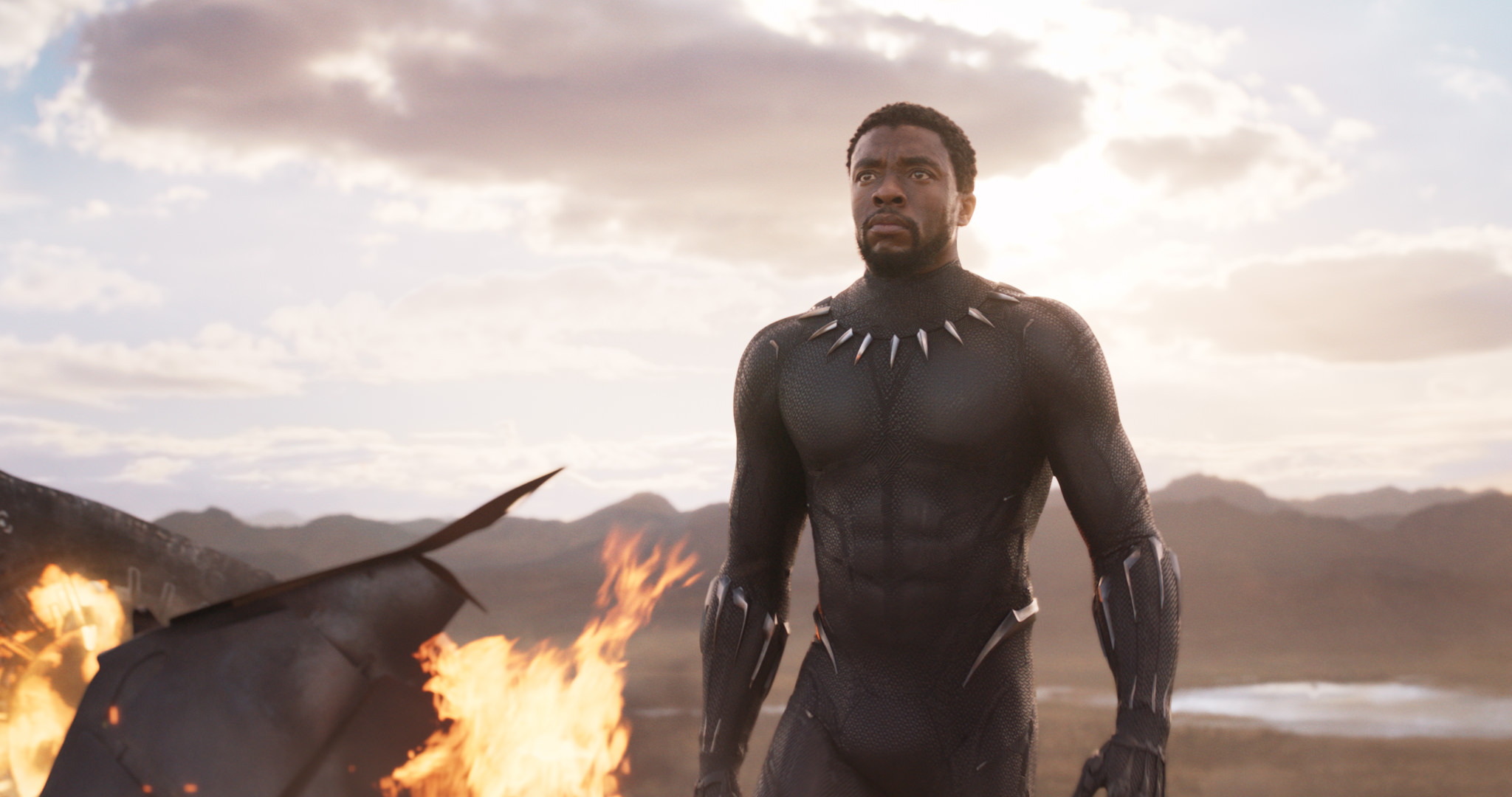 Courtesy Marvel/Walt Disney Studios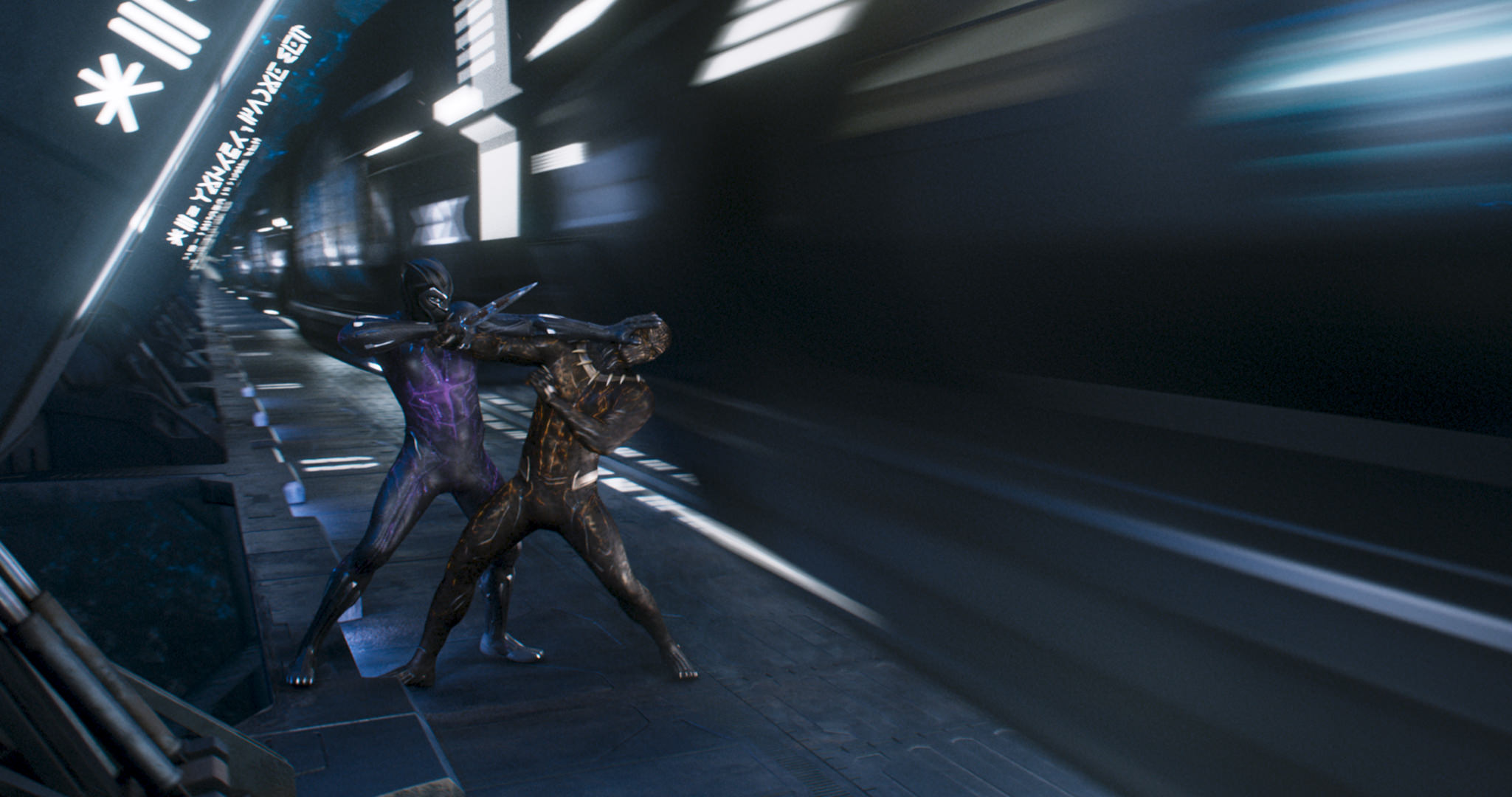 Black Panther and Erik Killmonger, in his own, gold hued suit, do combat. Courtesy Marvel/Walt Disney Studios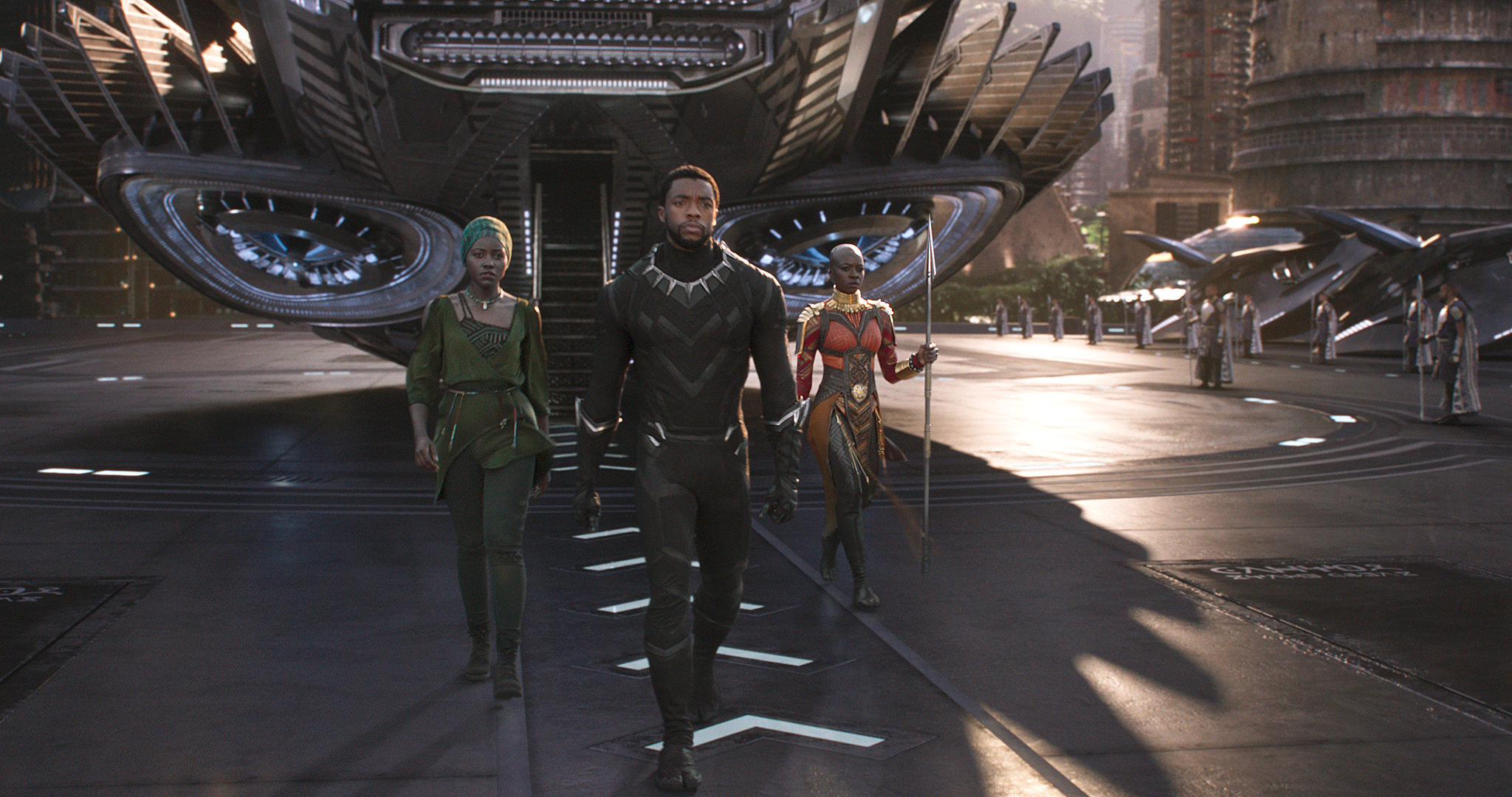 L-r: Nakia (Lupita Nyong'o), Black Panther (Boseman) and Okoye (Danai Gurira). Courtesy Marvel/Walt Disney Studios
Here's the official synopsis from Marvel:
Marvel Studios' "Black Panther" follows T'Challa who, after the death of his father, the King of Wakanda, returns home to the isolated, technologically advanced African nation to succeed to the throne and take his rightful place as king. But when a powerful old enemy reappears, T'Challa's mettle as king—and Black Panther—is tested when he is drawn into a formidable conflict that puts the fate of Wakanda and the entire world at risk. Faced with treachery and danger, the young king must rally his allies and release the full power of Black Panther to defeat his foes and secure the safety of his people and their way of life.
Joining Boseman, Michael B. Jordan, Lupita Nyong'o, and Danai Gurira, are Martin Freeman, Daniel Kaluuya, Letitia Wright, Winston Duke, Angela Bassett, Forest Whitaker, and Andy Serkis.
Black Panther opens in theaters on February 16, 2018.