How Wonderstruck DP Edward Lachman Channeled The French Connection for Kids Adventure
Director Todd Haynes' longtime cinematographer Edward Lachman renders contrasting visions of New York City in their latest collaboration Wonderstruck (opening Friday.) Based on Brian Selznick's children's book, the story follows two kids, separated by fifty years, who run away to Manhattan in search of a missing parent and wind up forging an unexpected bond. The twist: one story's shot in black and white as an homage to the silent movie era, while the parallel tale draws on The French Connection as inspiration for its hyper-colorful street scenes.
Two-time Oscar nominee Lachman says, "I never think of color just as a decorative thing, and neither does Todd. If you look at our work together – – Mildred Pierce in the forties, Carol in the early fifties, Far From Heaven in the late fifties, Dylan for I'm Not Here in the sixties and seventies – – Todd always develops a specific visual grammar to encapsulate his stories. He creates look books dealing with politics, history, demographics, art, and cinematic language, and that allows me to help build the emotional structure of the film."
For Wonderstruck, shot on film with Arricam cameras, Lachman revived old-school production methods to evoke a sense of historic authenticity. "I wanted to work with the same cinematic tools that would have been used for each of the time periods represented in our story because I think that creates believability for the viewer," Lachman says.
The 1927 story, following deaf girl Rose (Millicent Simmonds) through the grey sidewalks of Jazz Age Manhattan, drew on King Vidor's The Crowd as well as German Expressionist F. W. Murnau and Victor Sjöström. "I wanted to create a certain kind of formalism to balance the frames and orchestrate the camera movements as they during the 1920s," says Lachman, who persuaded Kodak to provide him with special Double-X Negative film stock to approximate the kind of grain featured in vintage film stock. "I used this chiaroscuro studio lighting to mirror Rose's deafness, worked with my old Cooke Speed Panchros lenses, which could have been used back then, and used tungsten lights outdoors rather than today's HMI lights."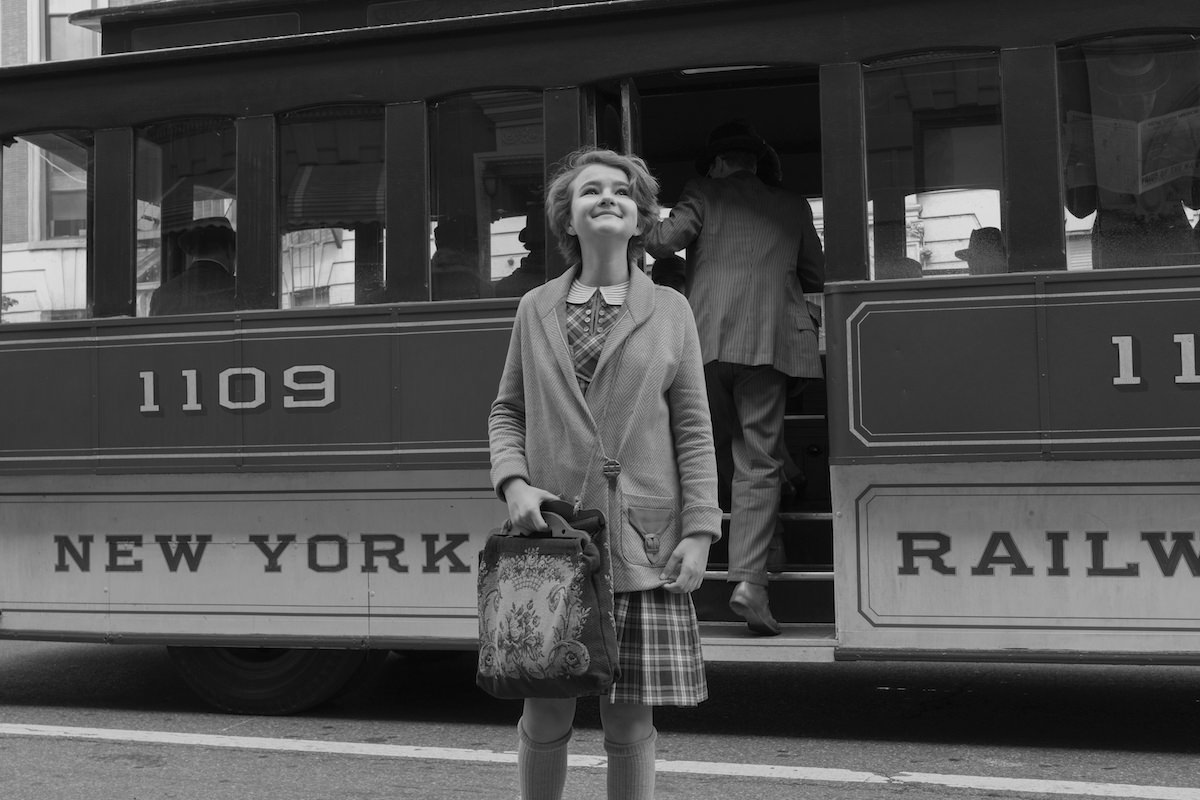 Millicent Simmonds is Rose. Courtesy Amazon Studios.
Rose's monochromatic Manhattan stands in contrast to the vivid grit of New York as experienced in 1977 by suddenly deaf 12-year old Ben (Oakes Fegley) when he arrives from Minnesota in search of the father he never knew. In designing the visual scheme, Lachman says, "We looked at Midnight Cowboy, from 1969, and films from the seventies like Mean Streets and The French Connection, which really became our touchstone. At the time, New York was going through economic hardship and the country was in a recession. What better way to convey that urban grit than by looking at the tools William Friedkin and his cinematographer Owen Roizman used for The French Connection?"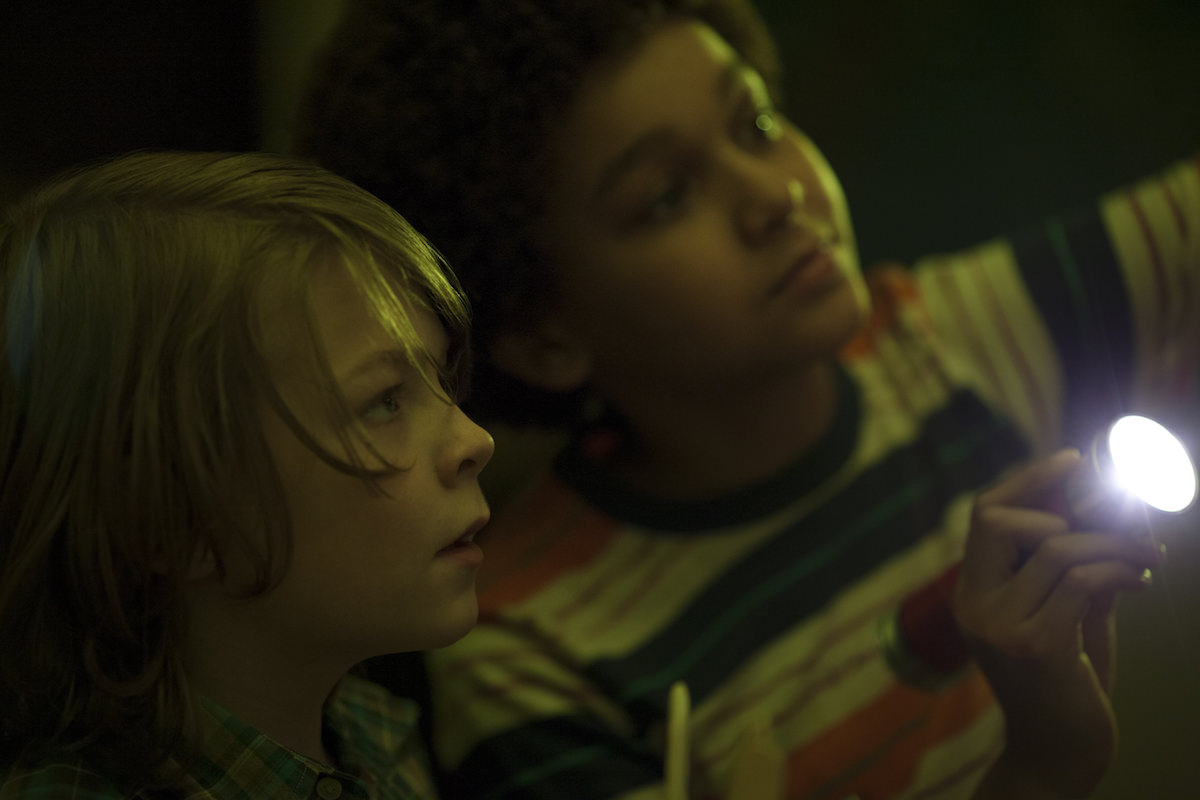 Oakes Fegley and Jaden Michael. Courtesy Amazon.
Lachman used zoom lenses and eschewed standard dolly tracks in favor of "western dolly" gear: tripod-mounted camera affixed to large tires rolling along sheets of plywood. "But it wasn't just about the way we moved the camera," Lachman says. "I studied the slower film stocks used during this period and realized the colors in movies looked different in that time period than they do today when you shoot on film or digital. To mimic that, we put more magenta in the shadows, and in the highlights, there's more green-yellows." The volatile blasts of color energize Ben's adventure the minute he emerges from the bus station and takes in the volatile street life. "We this young boy comes arriving in an urban landscape of hardship, where he gets his wallet stolen. It's foreboding but at the same time enticing. That's the world we were trying to capture."
Lachman grew up a few miles from Manhattan in New Jersey, where his father owned a movie theater. But he only became entranced with cinema after discovering Italian neorealism during a film history course at Harvard University. Lachman recalls, "I remember seeing Vittorio De Sica's Umberto D, which was almost like a silent film about this old age pensioner, beautifully portrayed." Later Lachman made a few short film portraits of his own. "They were purely imagistic, no sound, and then I became a camera man so I could learn from other peoples mistakes," Lachman laughs. "To me, images are like music. They make up the non-verbal language of film which you use to create the emotional context for your story."