Annabelle: Creation Cinematographer Maxime Alexandre on What Gave him Goosebumps
Films from The Conjuring universe have been scaring and thrilling audiences in equal measure for years. The fourth movie, Annabelle: Creation, hits theater today, and is sure to deliver more of the high-quality horror we have come to expect from the series. Already raking in praise and positive reviews, Annabelle: Creation undoubtedly owes part of its success to the vision of cinematographer Maxime Alexandre. Having worked on an array of terrifying films, including The Hills Have Eyes and The Other Side of the Door, Alexandre is no stranger to the demands of scary cinematography.
We had the chance to speak with Alexandre about what it takes to capture a horror film, how taking on a film in The Conjuring universe shaped his process, and how growing up all over Europe has shaped his work through the lens.
You've worked on quite a few horror and thriller movies before. What draws you to this genre in particular?
Maxime Alexandre: I was basically, in a funny way, shoved into it. My very first movie, called High Tension, had a lot of success in the US and I got attached to the genre. It took a year for High Tension to get US attention. And then boom! It exploded. Right after that we did The Hills Have Eyes, and then Mirrors, and then The Crazies. The last ten years have gone by very fast. It wasn't something that I chose, it was really something automatic.
I know there are many technical aspects to cinematography, including considerations regarding light and color. How do you approach using these to help tell a story?
MA: Usually the first step that I take after I've met the director, and listened to his intention and vision, is to research photography and painting. Then I go back to the director, and I share my interpretation of his vision. Once I have a starting point to build off of, I begin to approach it with the team. I'm absolutely convinced that the cinematography doesn't have to be the best thing about the movie. When I have the director's vision, I then step closer to the production designer and together we find a color palette. There is a lot of teamwork to find the right balance. It is wrong to have an audience walk out of the cinema saying, "Wow, that was beautiful cinematography" or "What beautiful actors."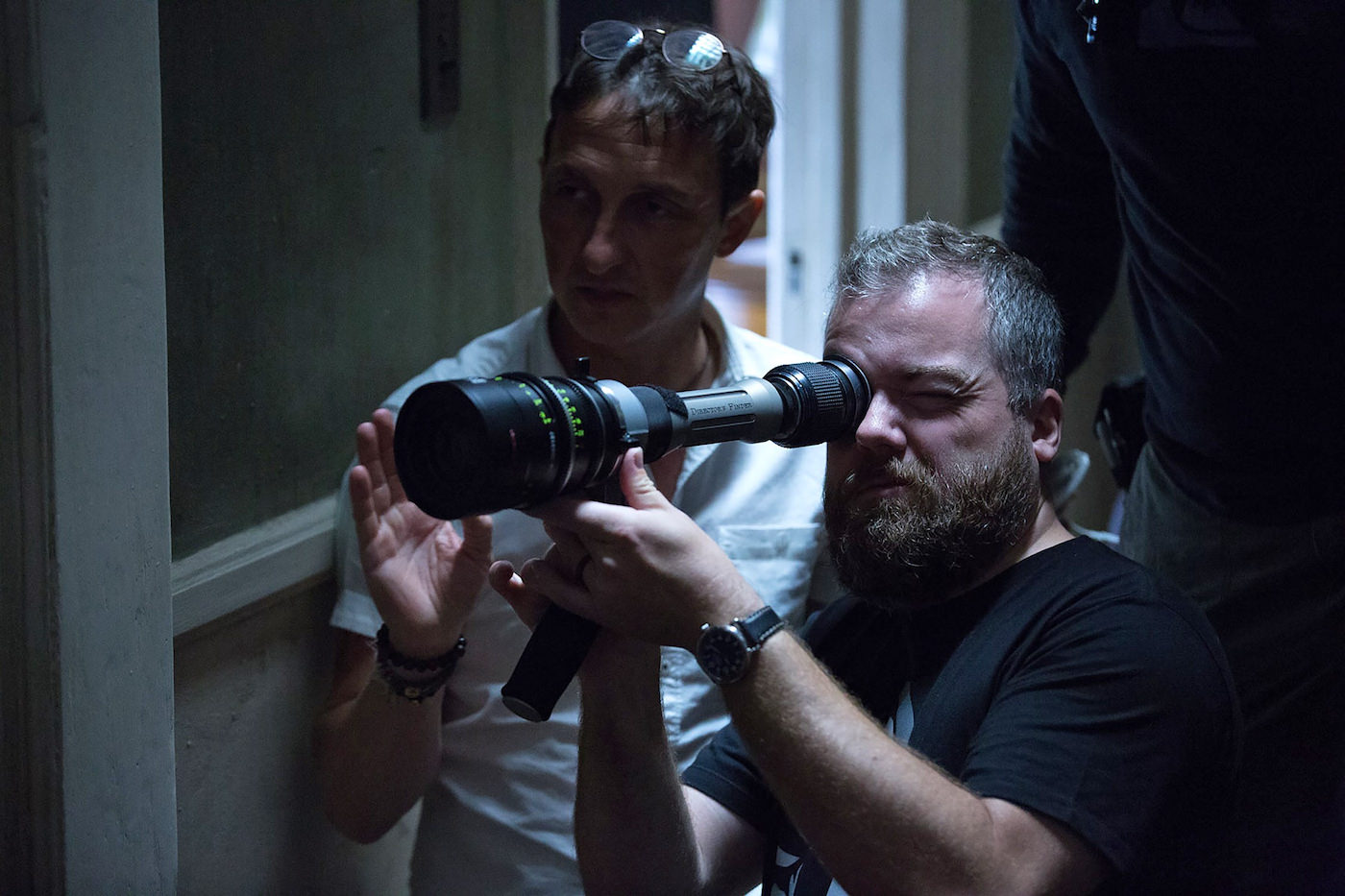 What was collaborating with director David F. Sandberg like? What did some of those earliest conversations between you two focus on?
MA: I get goosebumps when people ask me this. David was totally different. The way we would talk about this film was absolutely from the bottom of the heart. He would be like, "I had a dream, I saw this, and I'd like to do that. And what do you think if we do that in this way?" David is a very young director, his intention is fresh, and then he's doing Annabelle. Annabelle: Creation was an enormous responsibility. First of all, because it's part of the Conjuring family, and you want to be on the same level. Secondly, you have to do better. How many people have said, "Why are they shooting Annabelle again?" It had to be done with an absolutely fresh vision. It is a beautiful, old style of horror movie, but there is something different. I've seen the movie I don't know how many times, while working through post production. But today, I went to see it at the cinema with some friends of mine, and my nephew. My twenty-year-old nephew spent eighty minutes with his hands on his face. We had a great time. And I'm sure this is because the studios and all the crew let David express himself without putting any restrictions on his creativity.
Are there challenges when it comes to working with younger directors like David?
MA: Because his idea was so fresh and different from the other movies I've done, I promised myself that I would never say, "Yes, but what if?" Sometimes you have a director that is asking you to do something a certain way, and then you find yourself saying, "Yeah, but why don't we do that in this other way?" When you're working with a director, and he's asking you to do something that you've never done before, you are not supposed to say, "No, let's do that this way." But that is instinctively easy to say when you are working with young directors. You need to be brave, and say, "If I've never done it before, we must do it." Because maybe that's going to be the difference between this movie and another one.
Annabelle: Creation is a part of the larger Conjuring world; how much of what's come before, if any, has shaped what you did on this film?
MA: From the cinematography point of view I could have done it totally differently. But what we decided with David was to do something extremely glamorous. For example, our approach to that house. The house is in the middle of nowhere. Dry grass everywhere. Just a few branches moving in the wind. Nothing's been moving for twelve years. But when the girls arrive, that place has to be the most beautiful place they've ever seen. There's really a sensation of excitement, and it's done by the color palette. It kind of an Old Dutch style of photography, with simple highlights coming from the windows. But then, when you get into the second part, the saturation, all the chromatic, everything changes in one single shot. And that part goes back to the Conjuring world. There was definitely a very artistic intention that came from the brainstorming between me and David, but we were fully and sincerely respectful of what we call the "family" of the Conjuring world.
You just wrapped up work on The Nun, another movie in The Conjuring franchise. Did you let these two processes inform one another?
MA: Not at all, for one reason: I didn't know I was going to do The Nun. All those little things are kept very secret. Did I transfer the cinematography from Annabelle to The Nun? Yes, and no. It's a different country. It's a church. It's another story. It's totally different. The only thing I wanted to keep was the lenses. I did not, as I usually do, study and retest lens over and over. This time I said, "No, I'm going back with the same lenses. And that's going to be a little touch. Nobody's going to notice it, just myself." But that's the only thing.
You've grew up in quite a few different places. How has that shaped your process, and the way you approach your work?
MA: I was born in Belgium, and then I grew up in Italy, and my first years of working were in France. And I have an immense passion for painting. It can sound very pretentious, but when you live in places where art surrounds you, you don't notice it. When I became a cinematographer, my work and my passion became light, colors, framing, motion, and still photography too. I basically just realized how beautiful everything that had surrounded me as I grew up was. When you are a child, you can grow up in front of the Vatican, one of the most beautiful architectural things ever built, but you don't see it. When I became a DP, I began to realize that lighting and things like that came instinctively, because I grew up with them. And that is the difference that I can bring into the world of American cinematography, which was my childhood dream. Working in Europe, we're doing beautiful cinema. But you grow up dreaming about shooting in Los Angeles, shooting in the Warner Bros. studios. And now I'm living my dream. I really am.