Here are the First Images From Mission: Impossible 6
What is a recipe for action-adventure movie success? Clearly, collaboration between Christopher McQuarrie and Tom Cruise. The duo has yielded such movie as Valkyrie, Edge of Tomorrow, and Jack Reacher. Fans of the Mission: Impossible franchise should be ecstatic that McQuarrie is returning to direct another film in the series after the success of 2015's Rogue Nation. If the behind-the-scenes photos that have been emerging are any indication, Mission: Impossible 6 will be nothing short of fantastic.
These photos confirm the return of Alec Baldwin's character Alan Hunley, the Director of the CIA and new Secretary of the Impossible Missions Force. While it is hard to glean much from the photo of a stoic-faced Baldwin, the character's return alone should be enough to enthuse fans.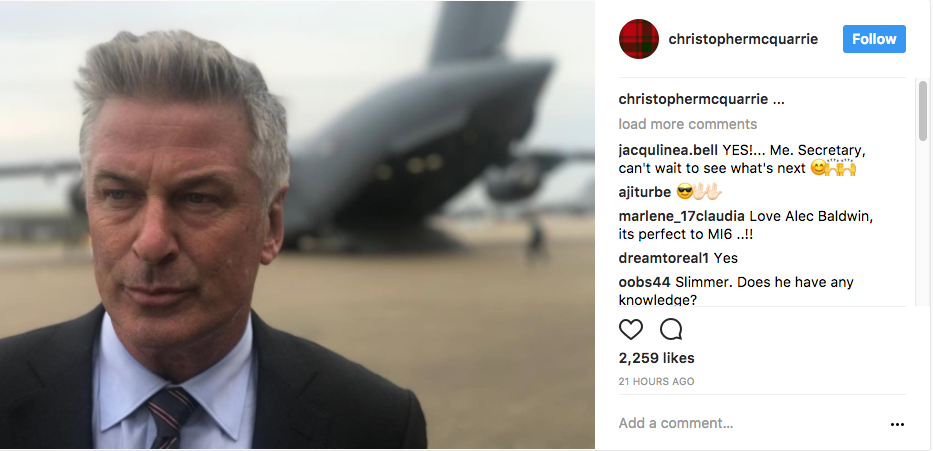 Released photos also indicate the reappearance of the indomitable Ilsa Faust, played by Rebecca Ferguson. Michelle Monaghan will rejoin the cast, as her character, Julia Meade-Hunt, was last seen in the fourth film, 2011's Ghost Protocol. Simon Pegg, Sean Harris, and Ving Rhames will also be returning. New to the series are a mustache-bearing Henry Cavill, Vanessa Kirby, and Angela Bassett, all featured in photos posted by McQuarrie.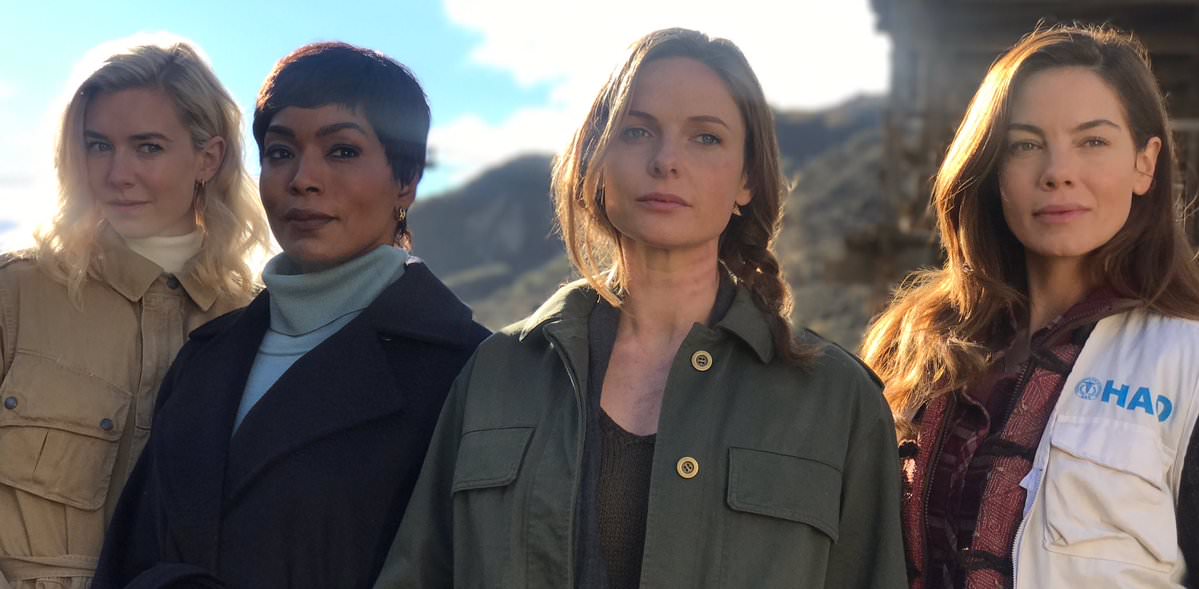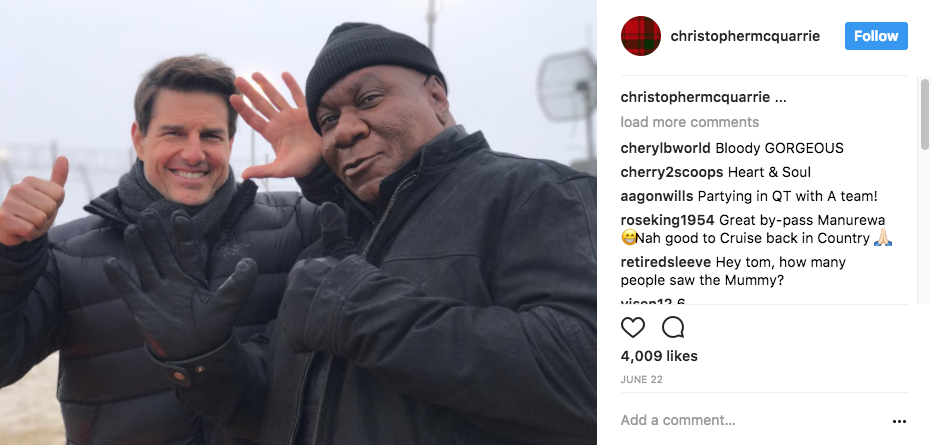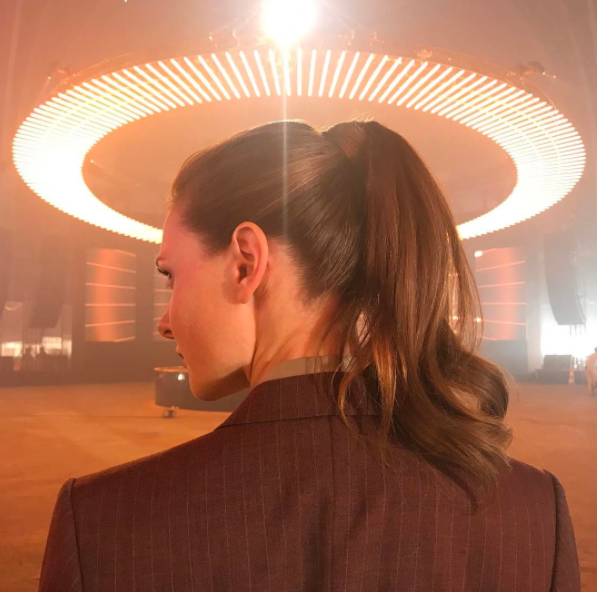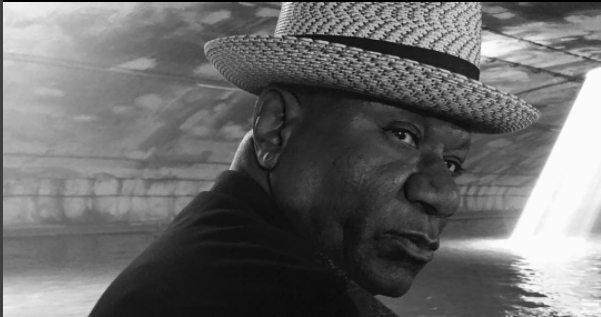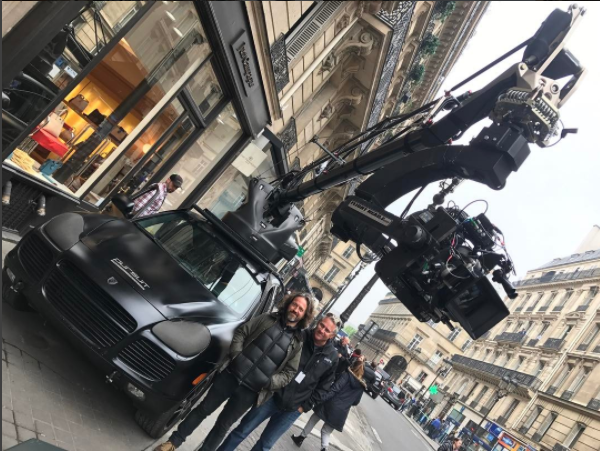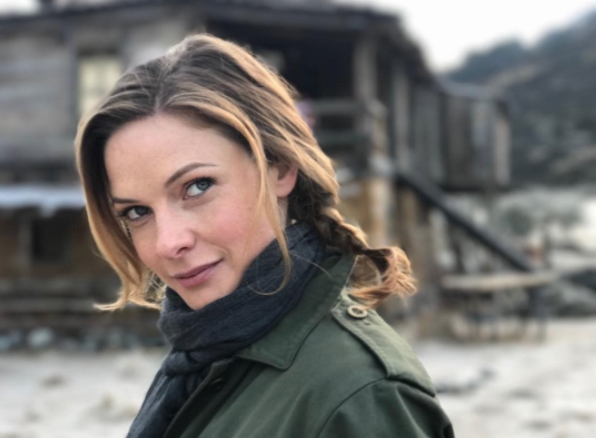 With parts of the movie being filmed in Paris, New Zealand, and London, and rumors swirling about death-defying stunts, Mission: Impossible 6 promises to be fast-paced and thrilling. Though the film is not due out for a little over a year, fans can rest assured that when it does arrive, Ethan Hunt will be back in exciting new ways, his adventures – and the stakes – looming bigger than ever.
Featured image: Clockwise: Angela Bassett, Henry Cavill, and Simon Pegg, Rebecca Ferguson, Tom Cruise and Ving Rhames. Courtesy Christopher McQuarrie