Uncategorized
Rihanna & Lupita Nyong'o Buddy Comedy Coming to Netflix With Ava DuVernay Directing
We were just writing about the widespread glee at the news that Tom Hardy was cast as Venom in Sony's upcoming film, and now we have another instance of widespread joy at casting news. This time, it's over the news that Netflix is bringing Rihanna, Lupita Nyong'o, Issa Rae and Ava DuVernay together for a buddy comedy. Written by Rae, creator and star of HBO's Insecure, and directed by DuVernay, one of Hollywood's rising stars, the idea for this actually came about from a viral tweet.
An image of the two actresses at a fashion show prompted a tweet that read: "Rihanna looks like she scams rich white men and lupita is the computer smart best friend that helps plan the scans". This tweet lead to calls for Rae and DuVernay to write and direct this genius idea, and at an incredibly quick clip, everyone mentioned publicly supported the idea, and then Entertainment Weekly wrote that Netflix made the deal at Cannes, beating out several other interested parties.
Rae is reportedly already drafting a script, with Netflix looking towards 2018 for production to begin. DuVernay is working on A Wrinkle in Time, so she'll need to wrap that up before she dives into this gem.
Here are the screen grabs that capture the genesis of this wonderful, rare story, a story where the internet got together, piled on a tweet thread, and made something good happen: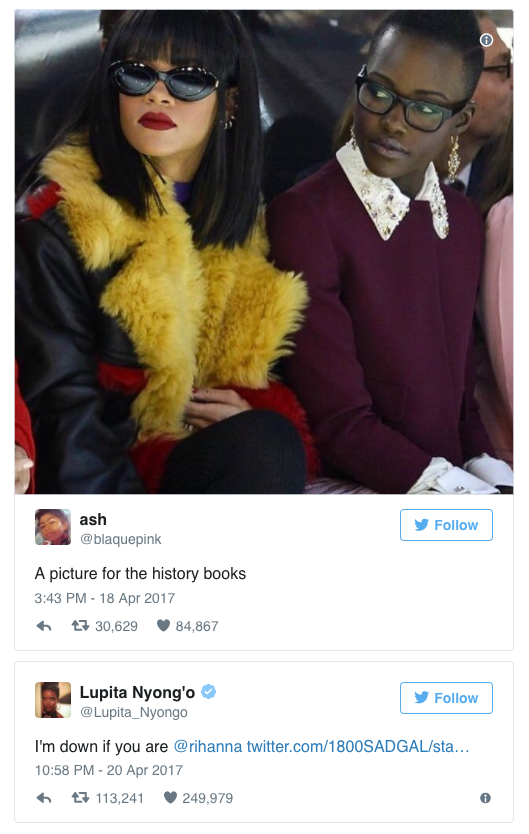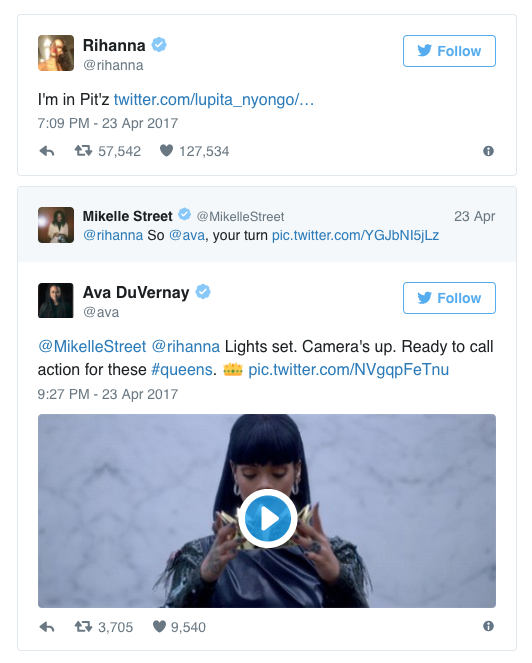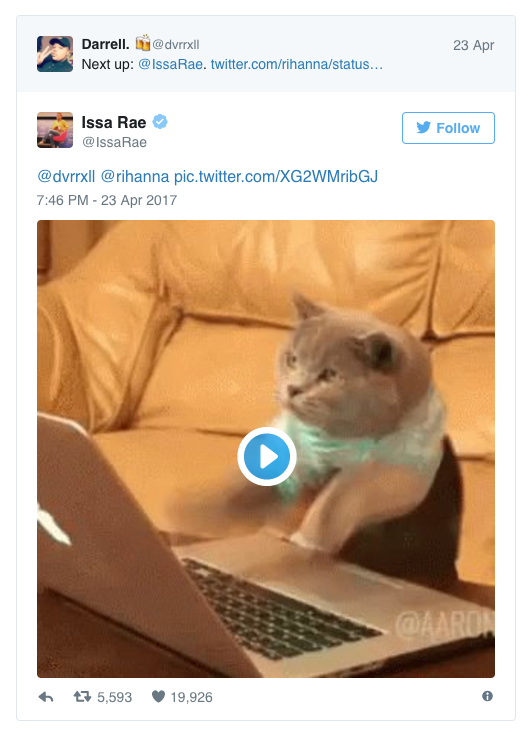 Featured image: Rihanna stars in Luc Besson's " Valerian and the City of a Thousand Planets." Photo credit: Daniel Smith © 2016 VALERIAN SAS – TF1 FILMS PRODUCTION