Inches From an Icon: Gimme Danger Cinematographer on Filming Iggy Pop
Cinematographer Tom Krueger has filmed his share of charismatic musicians ranging from Bob Dylan and U2 to Stevie Wonder and David Bowie. But nothing prepared him for the Iggy Pop experience. Shooting Jim Jarmusch-directed documentary, Gimme Danger, Krueger captures the hair-rising misadventures of proto-punk band the Stooges as told by craggy-faced Jim Osterberg, known to the world as Iggy Pop.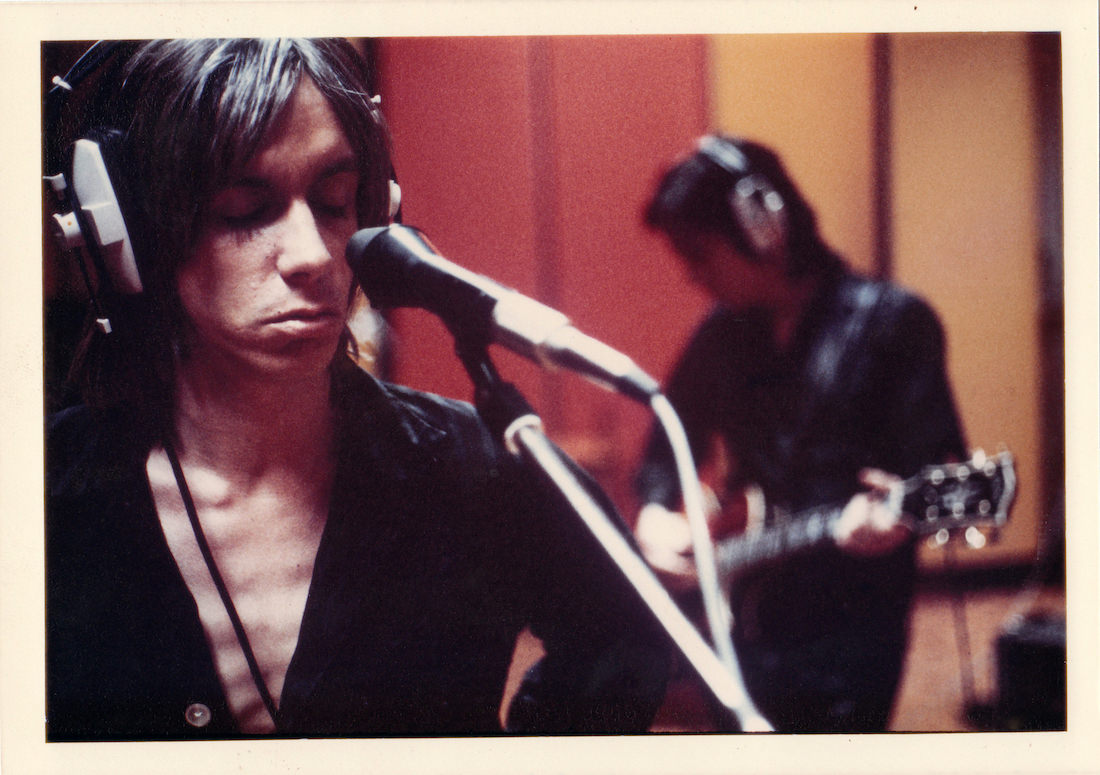 Iggy Pop in GIMME DANGER. Photo courtesy of Amazon Studios / Magnolia Pictures. Photo credit: © Byron Newman
The saga begins in 1967 when Pop, living with his parents in a Flint, Michigan trailer home, formed the Stooges with bassist Dave Alexander, drummer Scott Asheton and his brother Ron on guitar. Pioneering a raw, primal sound, the band prompted audiences in half-empty clubs to hurl bottles at them as the bare-chested Pop screamed songs like "I Wanna Be Your Dog," "Your Pretty Face Is Going to Hell" and "Open Up and Bleed." After releasing three commercial flops, the heroin-ravaged Stooges called it quits in 1974 and returned to their parents' homes convinced that nobody had been listening.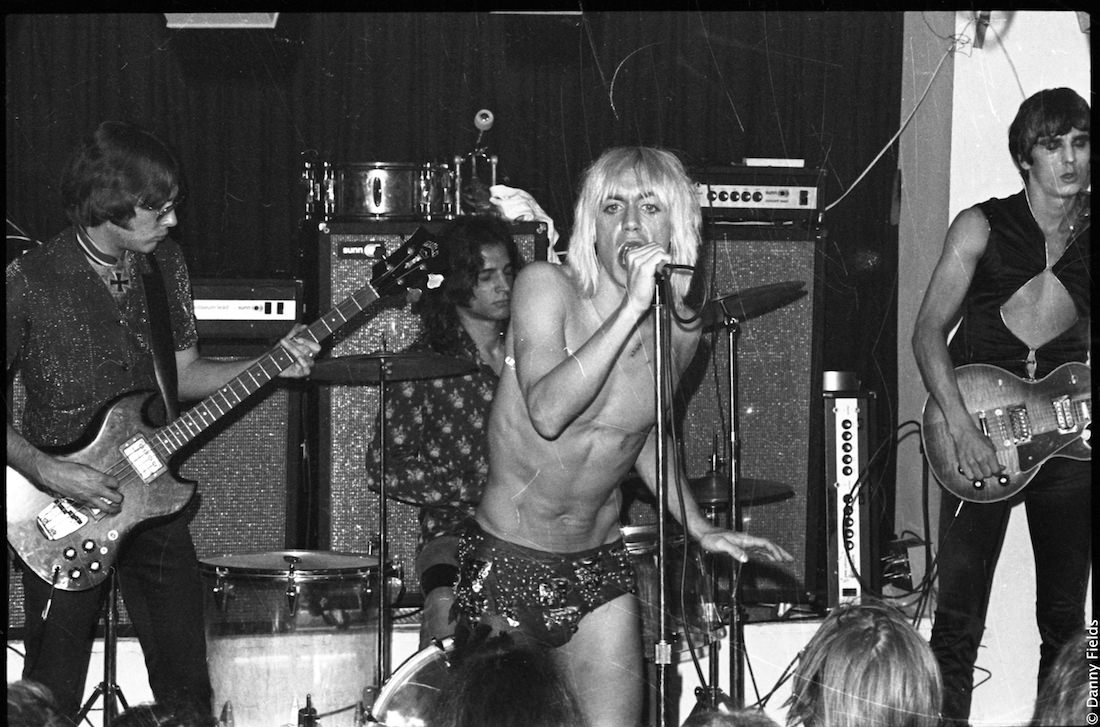 Iggy Pop and the Stooges. Photo courtesy of Amazon Studios / Magnolia Pictures. Photo credit: © Danny Fields c/o Gilliam McCain.
On the contrary, Pop and his cohort forged an ahead-of-their-time legacy that inspired generations of subversion-minded musicians and earned them Rock and Roll Hall of Fame membership in 2010. While Gimme Danger includes archival Stooges imagery, it's present-day Pop, 69, who commands center stage simply by sitting barefoot in a throne-like chair and telling stories. "Jim knew Iggy was a great raconteur," says Krueger. "Part of our aesthetic for this film was to make it feel like an intimate connection between two friends talking, instead of some kind of staged situation where the journalist is interviewing a subject."
Pop wryly describes how he ventured into Detroit's inner city equipped with "mescaline and a hammer," determined to renovate an abandoned house as rehearsal space. He remembers taking the world's first stage dive, which involved losing two teeth because audience members failed to catch him. Then there's the time John Wayne snarled at Pop as he walked down Santa Monica Boulevard wearing a dog collar. "Listening to Iggy Pop's stories, even in these scary and debauched environments, the Stooges were all about total dedication," Krueger says. "I get goosebumps just thinking about it."
The Gimme Danger sessions began in 2011, when Krueger and Jarmusch visited Pop on his home turf in Miami. "Iggy has this fantastic hangout pad in the Little Haiti neighborhood and we filmed him there," Krueger says. "Jim didn't want this to feel like some high-end studio shoot. He just wanted it to feel honest." Krueger set up a Canon 5 DSLR on a tripod and pointed the camera at his subject.
Krueger also filmed a bittersweet 2011 concert in Ann Arbor, Michigan, where Pop paid tribute to his late bandmate Ron Asheton. "I have to say it's the only time I've had tears in my eyes while filming," Krueberg recalls. "Iggy walks with a cane but when it comes time to perform, he puts on his black jeans and combat boots and goes for it."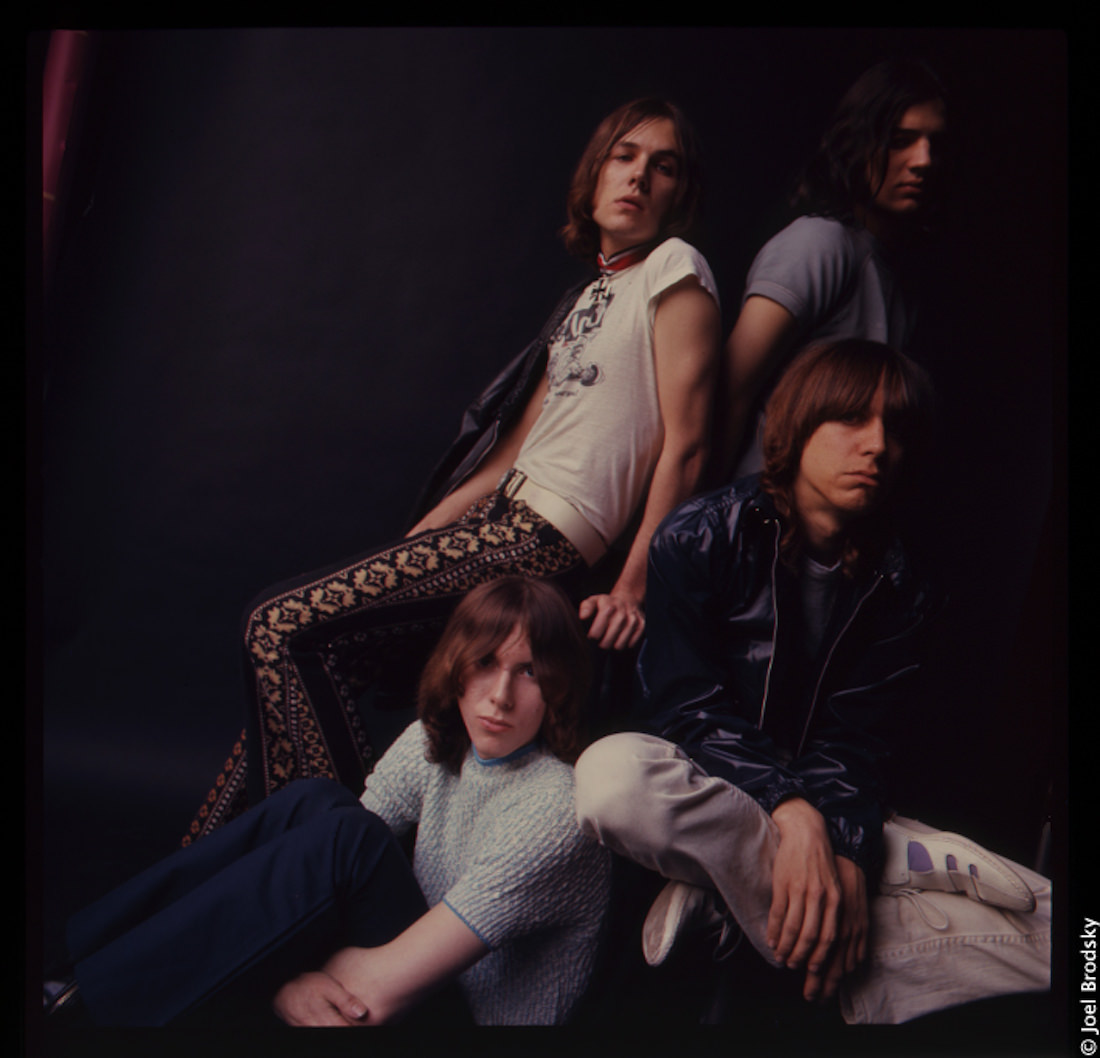 Ron Asheton, Scott Asheton, Dave Alexander, and Iggy Pop. Photo courtesy of Amazon Studios / Magnolia Pictures. Photo credit: © Joel Brodsky.
On stage wielding a hand-held camera, Krueger vividly remembers filming Pop in full-blown performance mode. "It's this elegant theater and the place is packed," he recalls. "Toward the end of the show Iggy got down on one knee, looked out at the audience and said into the microphone: 'I promised I wouldn't do this but…Come on down and dance with me!' Everybody surged forward, climbing over chairs and clambering on stage and it's like Iggy was possessed. There's broken seats and trampled velvet everywhere but Iggy just couldn't help himself. He needs that energy and that passion from the people, and he knows how to get it every time."
Featured image: The Stooges in GIMME DANGER, a Magnolia Pictures release. Photo courtesy of Amazon Studios / Magnolia Pictures. Photo credit: © Tom Copi.