Prolific Screenwriter Dan Fogelman on Directing Debut Danny Collins
Not yet in his 40s, Dan Fogelman is a force to be reckoned with.
In the past ten years, Fogelman has written over a half-dozen hit films. He was the screenwriter responsible for animated hits like Cars, Bolt, and Tangled and star-studded comedies like Crazy, Stupid, Love, The Guilt Trip and Last Vegas. He also helped create television shows like The Neighbors and Galavant.
During his career, Fogelman has served as a writer, an executive producer and a show creator, so it was high time for the prolific filmmaker to direct. Danny Collins, tells the story of a musician named Danny Collins (Al Pacino) who discovers forty years after the fact that John Lennon wrote him a letter containing career advice. After realizing this, Collins decides to change his life and reconnect with his estranged son. In addition to Pacino, the film's A-list cast includes Oscar winner Christopher Plummer, four-time Oscar nominee Annette Bening, Jennifer Garner and Bobby Cannavale.
I recently sat down with Fogelman and talked to him about buying the rights to the story Danny Collins was inspired by and how Fogelman's scripts change during the filmmaking process. Below is a slightly edited transcript of our conversation.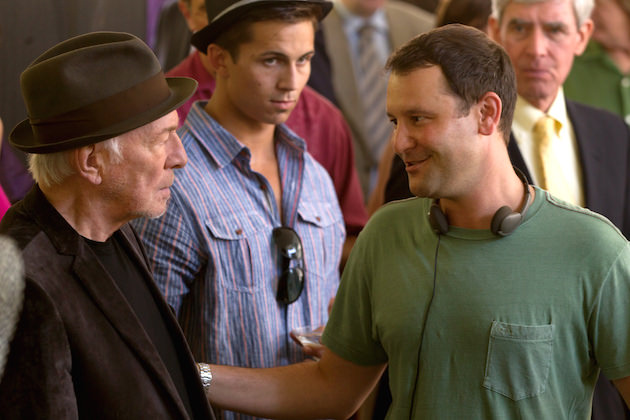 You've stated that you originally learned about this story in an article about musician Steve Tilston, who, unbeknownst to him, really did receive a letter from John Lennon. When you learned this story, did you immediately want to write about it?
It happened really quickly. I went the day I read the article and I called the real-life guy to get his life rights. Not his rights to his life but in regards to the letter — in terms of the story of a musician who did an interview in his early 20s, gets a letter from John Lennon advising him, and doesn't get that letter for decades.
In the film, the editor of the magazine that conducted the interview with Collins receives the Lennon letter and never gives it to Collins. Did the same thing happen in real life?
Pretty similar situation where the letter had been sent to the magazine and never made its way to TIlston…and so I called him that day. I wanted to do a story about what happened to him and then I just immediately went off and wrote. I just wrote it stream of consciousness but I knew what the ending was gonna be. I immediately knew what I wanted the final scene to be and I knew what I wanted the movie to be about. I wanted it to be about a two-pronged exploration of a guy trying to reconnect with his music but also trying to reconnect with his family and find connection with human beings. Right away, that was what I knew and I just kind of wrote it.
Is this how your screenwriting process typically goes, knowing how the story begins and ends and just finding a way to connect the two?
That's kind of my process for everything. I tend to do a lot of my more logistic — like technical— work after I have a first draft written. There was a big change I made in the middle of the story from the original script.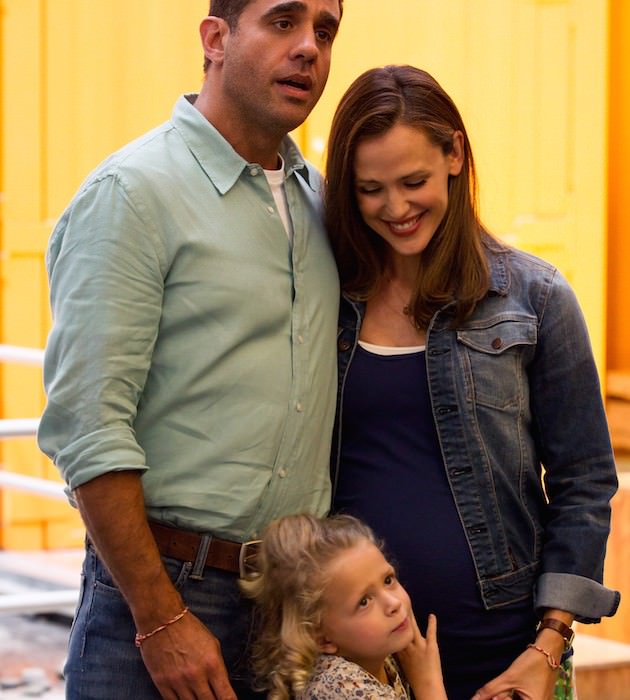 What was the major change?
In the original script that sold, the little girl had a health issue and the big stakes for the family was that there was other even bigger stuff than that going on – which still exists in the movie in terms of Bobby Cannavale's character. Some people I trusted were saying, 'Don't change it' because there was kind of a beautiful scene where Pacino's character provides access to fix this health problem for the little girl with severe asthma that has the family on edge all the time.
And yet you changed it.
It was very affecting but I realized I hit this raw high point in the middle of the movie and that frankly we'd spent a lot of the movie in hospitals with doctors, and at first I was fighting it because people were telling me 'Get it out of there' but then other people I trusted were telling me 'No, it was so affecting for me. Don't change a thing. Don't be scared.' But then we did a table read and I realized how much of the movie was dealing with health and it started to feel like it was dragging and taking over a little bit.
Did you replace this story arc with something else?
I knew I wanted to replace it with a similar story point, which is that she has a learning behavioral issue, so it's not like I upended anything. I changed the details a little bit. I thought it would be more fun to go to a school than a hospital. You make changes like that all the time even in the course of filming a movie.
I've had big movies where at the last minute something got thrown in and become the best thing in a movie. In Crazy, Stupid, Love, one of my favorite scenes in the movie is a scene that we decided to do at the last minute that I quickly wrote with the director. It's the scene where Steve Carrell calls Julianne Moore from their own backyard and they have this conversation about the water heater. Very touching. That wasn't in the script that sold and got all the cast attached. It wasn't in even our prep and then at the last minute somebody had given us a thought from the studio and thought it was a good idea and we wrote that scene.
During the process of writing a screenplay, when did you realize you wanted to direct it? Did you already have that in the back of your mind?
Yes, on this one I did… I'd been getting opportunities to possibly direct. It was a hypothetical. There are some projects out there. Would I be interested in optioning this book to write it for myself to direct? But I was kind of never really interested. As I was writing this, I started to think I might direct it, picturing Al in the lead role. When I realized there was a chance I could get Al— and I also got very attached to the script very quickly — I couldn't imagine giving it to anybody else.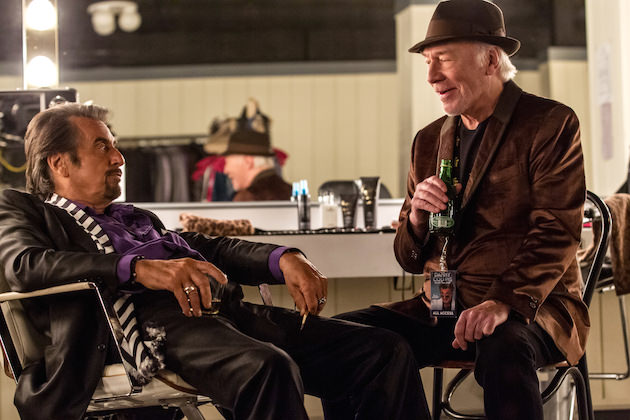 A good script can become a very bad movie. It can become a very good movie. A bad script can become a very good movie. It's actually always been fun for me to see what happens and what the director does… but in this case, I couldn't. I wanted to do it exactly the way I wanted to do it.
Does that limit you as a writer because you're imagining how you're going to film the movie as you're writing it?
I kind of always think like that as I'm writing it. I'm writing a movie right now. I just finished it for Bradley Cooper. He might direct it—I've always kind've written in a way like I'm directing it on the page.