Ruffalo & Tatum Wrestle With Difficult Roles in Foxcatcher
If you are unaware of the tragic true events that lie at the heart of the upcoming film Foxcatcher and want to remain blissfully unaware (good luck) going into the film, read no further. The film follows the story of the Schultz brothers, Dave (Mark Ruffalo) and Mark (Channing Tatum), two Olympic gold medal-winning wrestlers, and their relationship with the wealthy heir John du Pont (Steve Carell) who built a state-of-the-art wrestling facility on his mother's vast estate called Foxcatcher. Du Pont invited Mark to move onto the du Pont estate and help form a team to train for the 1988 Seoul Olympics. The younger Schultz brother jumped at the chance, eager to rebuild his career and desperate to win another gold in Seoul in an effort to step out from under Dave's shadow. The events to follow were surreal and ultimately awful.
Once the Schultz brothers began training as Team Foxcatcher on the du Pont estate (Dave, retired by then, was an ace coach), neither they nor du Pont himself could have anticipated the way their lives would unravel. The attention du Pont paid to Mark, and the gilded, gaudy world he opened up to him, unbalanced the already impressionable wrestler. Both Mark and du Pont were desperately looking for approval and attention, but what neither man had was the confidence that Dave exuded. The story of Foxcatcher follows du Pont's increasingly erratic and paranoid behavior, Mark's splintering self-esteem, and Dave paying the ultimate price for their complex, crumbling relationship.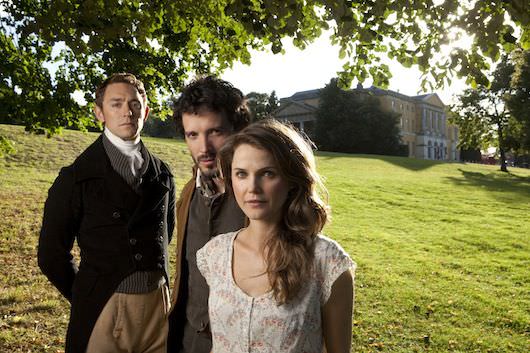 The amount of research that went into the creation of Foxcatcher was crucial for director Bennett Miller (Capote, Moneyball) to find his way into a story that received national press when the events unfolded in 1996 in suburban Philadelphia. As Mark Harris wrote in his excellent piece on the making of Foxcatcher for Vulture, Miller first got tipped off to the story when an attendee at a DVD signing of his first film (Cruise, 1998) handed him an envelope full of press clippings. The sensational aspects were clear enough—an eccentric heir to a vast chemical fortune living on his mother's estate gradually becomes unhinged and murders a well respected former Olympian in front of his wife, no less—but Miller was committed to knowing everything he could about the three men at the center of his story and to see the circumstances from each of their perspectives.
This took years and many thousands of miles of travel to interview those closest to the people involved, including Mark Schultz, Dave Schultz's wife Nancy, fellow wrestlers, friends, the police, people who worked for du Pont and anyone who was involved in any part of the story. Miller also pored through hundreds of hours of video footage of the three men, which he eventually shared with Tatum, Ruffalo and Carell. Miller's research journey lasted years. "I wanted to learn what hadn't been known about the story and that takes time," he's said in the press notes. "It takes years and it takes interest an care. This is a story with some uncomfortable truths, everyone I spoke with seemed to be guarding some aspect of what happened."
Nailing an accurate, compelling psychological take on the three principal players was key, and part of this process was making sure the wrestling scenes in the films looked and felt real. This meant not only the physically annihilating task of training for the sport itself, but also the psychology of wrestlers—gladiators in a sport that has been increasingly marginalized and stigmatized over the past few decades, foundering both in prestige and financial backing. "No one has ever shot wrestling this way," Ruffalo told USA Today. "Its' financial struggles, its sense of loyalty, its tradition, the quality of the people involved. Though in the movie there's a tragic outcome, what is evident is the beauty of the sport, the commitment of the athletes, the quality of the athletes. I do think it's going to be a great boost for wrestling."
John Guira, who wrestled for Wisconsin and was one of Dave Schultz's best friends, was brought on as the film's wrestling coordinator. Jesse Jantzen, who wrestled at Harvard, worked as the wrestling choreographer.
Although Tatum is a notoriously well built individual (Magic Mike, anyone?), it was Ruffalo would seem like an even better fit for his role—the son of a state wrestling champ and a wrestler himself, who competed in junior high, high school and college. Yet he was being asked to play Dave Schultz at the age of 33 and in incredible physical shape—Ruffalo was 45 during filming. Perhaps even a bigger hurdle playing Dave Schultz was that Ruffalo is right handed, Schultz was left, so the actor was forced to unlearn everything he known about wrestling. According to the press notes, this meant not only unlearning, but then learning again to do everything backwards.
Part of the difficulty in getting those wrestling scenes right was securing the support of the U.S. wrestling community. As Ruffalo said to USA Today, it's an incredibly close-knit group, and considering the sensational aspects of story it wasn't clear the community would be eager to support the project. When Ruffalo attended the first big audition for the other wrestlers in the film, with some of the best wrestlers in the country in attendance, he was informed by Dave Schultz's old friends that he was no their ideal choice to play the part. Bennett told Ruffalo to go suit up. "I was just there to say hello," Ruffalo said in the press notes, "I thought, Oh, come on, man, don't do this to me—but I said okay. And I suddenly realized that this was actually kind of an audition for me to these guys, and I better not blow it." In his singlet, Ruffalo was squared off against an Olympic wrestler. "Dave used to start strong, so I threw one of his signature moves, one of the more showy ones," Ruffalo said. Tadaaki Happa, a legendary wrestling coach, gave Ruffalo a nod. He'd passed his audition. After that, the wrestling community threw their support behind the project.
While Ruffalo had the difficult task of inhabiting the late Dave Schultz, Tatum had to act in front of the person he was playing. Mark Schultz offered Tatum invaluable information during filming, but this came with the stress of the actor having to "separate Marks' real life emotions with what my job was to play him in the film."
Tatum told Variety after Foxcatcher premiered at Cannes that he's pretty sure he broke his hand while training for the film, and that in one scene, Ruffalo clipped his ear and popped his eardrum. In another scene, one you can watch in the trailers, Mark loses it and smashes his head into a mirror, shattering it. Tatum said that he went too far in the scene, and put his head through the wall on the other side of the prop, missing the stud "by about four inches." The cut on his head was real. He's also said he never wants to wrestle again.
There were more than just real life wrestlers helping make Foxcatcher's mat scenes look legit, there was also Fred Feeney, who has been a wrestling mat official for 25-years and plays an Olympic referee in the film. He was one of 20 people who auditioned for the role, and was chosen because he was the only one who had ref'd freestyle matches. Feeny told Intermat that for the match between Mark Schultz and the Turk (Necmi Gencalp, played by American University All-American Muzaffar Abdurakhmanov), they filmed for twelve hours, and the process was so exacting that an hour was spent just filming Feeny's feet as he officiated the match. They had a video of the actual match, and worked tirelessly to match the two.
The Olympians in Foxcatcher are almost exclusively played by well regarded American wrestlers, including University of Pittsburgh national champion Keith Gavin, playing a Bulgarian wrestler, Northwestern national champion, world silver medalist and Olympian Jake Herbert plays Mike Sheets and University of Pennsylvania All-American Yoshi Nakamura plays a Japanese wrestler.
Bennett Miller's exacting approach to filmmaking has served him well again and again. On films like Capote and Moneyball his attention to detail and his commitment to getting it right, along with his incredible crew and cast, has produced great films. But these are not easy films to make, and it sounds as if Foxcatcher was the toughest yet. If there was one collective reaction to the process shared by Tatum, Ruffalo and Carell in Mark Harris's Vulture piece, it was that this wasn't an easy, or even enjoyable, film to make. But it has a very good chance of being a great one to see.
Featured image: Channing Tatum and Mark Ruffalo play Mark and Dave Schultz in 'Foxcatcher.' Courtesy Sony Pictures Classics.