Made in Georgia: Film Production Ripe in the Peach State
The excellent X-Men: First Class (a sort of prequel to the current, also excellent, X-Men: Days of Future Past) was filmed in Georgia. The Blind Side, also Georgia. Classics like Forrest Gump and My Cousin Vinny, Georgia. The beloved Zombieland was filmed there, too. Sweet Home Alabama? A little bit in Alabama, but really mostly Georiga. And then there's a little show called The Walking Dead that films in the great state of Georgia.
There have been more than 700 feature films, TV series, episodes and pilots filmed in Georgia since 1972, and those numbers are only going to increase the state continues its long morph into Hollywood Southeast. With homegrown production studios like Pinewood, in Fayeteville, Triple Horse, Tyler Perry's production all taking advantage of the state's healthy film incentives, diverse topography, and local film crews, Georgia's film industry is in the midst of a boom.
In 2013, the entertainment industry brought in more than $4 billion to the state. This came in large part from the 142 feature films and television projects that spent more than $939 million in the state. Thanks to film friendly legislation and an eager and industrious private sector, Georgia has embraced the entertainment industry and has been reaping the benefits.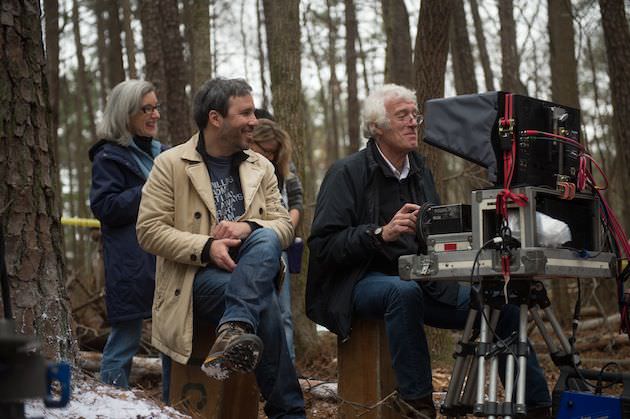 Disney's Million Dollar Arm is one recent example of Georgia's ability to pull in major productions from top studios and deliver. Marvel's Ant-Man is currently in production in the state, as well as a slew of other productions. "We have nine feature films, fifteen television series, one pilot and one movie of the week in production right now," says deputy film commissioner Lee Thomas. The sound stages and warehouses that serve the films and shows are strategically placed all over Atlanta.
When it came to filming Million Dollar Arm, Georgia's film community had an already very robust relationship with Disney. "We have a great relationship with them," says Chris Carr, the commissioner of the Georgia Department of Economic Development, "and we were on the short list from the start." Million Dollar Arm started filming in India, where protagonist JB (Jon Hamm), a sports agent in need of a win, goes searching for cricket players who he might convert into Major League pitchers. Once Georgia was selected as home base for the rest of the film, Thomas and Lee helped the production seamlessly shoot some 70% of the film in their state.
"They shot in Georgia for forty-eight days," Thomas says, "using the baseball field at Georgia Tech as one of their locations."
One of Georgia's novel approaches to drawing film productions is their Camera Ready Community Program. "If we get a script looking for a specific look for a prison, or hospital, or court house, we'll send this to our Camera Ready Community Program and they'll look in their communities and send back photos," Thomas says. Occasionally using look books sent over by the studios, the Georgia film community is able to nab film productions by providing what amounts to scouting, something film productions typically do themselves.
"The film commission is part of the Georgia department of economic development," Carr says, "so this program that Lee and her team have put together allows the rest of the state to participate in the entertainment industry."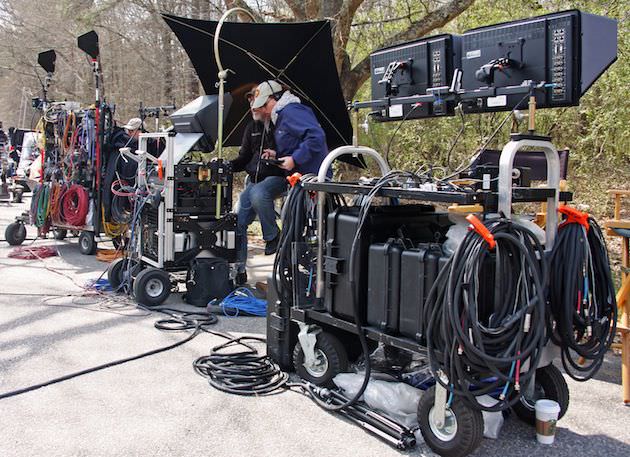 The importance of the production facilities that have popped up in the state can't be overstated. Thomas explained how a film like Ant-Man is now able to come to Georgia and utilize their new production infrastructure, one that didn't exist until fairly recently. "We had five stages built to produce Ant-Man," she says, "and we're building a sixth right now." Ant-Man is Pinewood Studios first major film, and the 288-acre production facility will surely remain busy in the coming years as more and more filmmakers take advantage of the economic and geographic advantages so prevalent in the state, thanks to very film friendly legislation passed in 2008.
"Our current film tax credit allows for twenty percent for anything over five-hundred thousand dollars, and an extra ten percent off for any marketing that features the state," Carr says. "So that's what jump started us, and now you have this infrastructure that's being built. And Georgia is an incredibly diverse state—you've got mountains, the coast, Hartsfield in Atlanta, a good working environment, the costs are lower, it's just a good state to work and live in," he says.
Georgia Governor Nathan Deal has also created the High Demand Career Initiative to sync the state's educational system with the private sector. From a filmmaking perspective, this means that the state and its educators will speak directly with film studios and filmmakers alike to pinpoint what the industry needs, both in the short term and for years down the road. "You tell us what you need from our tech colleges, our construction workers, our university system, and how we might best meet the needs of the entertainment industry," Carr says. The idea is to create a Georgia-based film infrastructure that covers every facet of film production, from crew to creative.
There are also all the ancillary industries that are booming thanks to the uptick in film production. "Over eighty companies, from catering to lighting, are either opening or very new," Carr says. He mentioned a Home Depot that was built on Pinewood Studios property that serves them solely. "We're also seeing the importance of the industry hiring not just folks who work on the films or shows, but the multiplier effect—hotel rooms, renting houses, restaurants," he says. "There are also folks that come to film and stay."
"Once people shoot in Georiga, they're always repeat business," Thomas says.