"The Last of Us" Concept Illustrator & Designer Pouya Moayedi on Imagining a Deadly Green World
HBO's brilliant The Last of Us is, inarguably, the most successful video game adaptation in TV history. The series is based on the critically acclaimed video game of the same name, which was created by Neil Druckmann and Naughty Dog, and when it bowed at the beginning of this year (adapted by Druckmann and Chernobyl creator Craig Mazin), it was an immediate sensation. Here was a slow-burn, character-focused zombie show that felt utterly different from any in the genre. It did that, in part, by yoking the deathless idea of the voracious undead to a far-fetched but still theoretically plausible scenario—a world in which the Cordyceps fungi (a relative of the mushrooms in your salad) have infected our brains and turned us into thoughtless monsters.
In order for a show like The Last of Us to excel, hundreds of artists need to bring their expertise to bear in order to pull off a show of this scale and level of detail. From Druckmann and Mazin to the brilliant cast (led by Pedro Pascal as the no-nonsense Joel and Bella Ramsey as his resilient young charge, Ellie) to the vast crew building out this world, it's a massive feat of collaboration. That includes concept artists like Pouya Moayedi, who were tasked with taking what was on the page and illustrating it so that Mazin, Druckmann, and crew members like cinematographers Eben Bolter and Ksenia Sereda, production designer John Paino, hairstylist Chris Harrison-Glimsdale, and everyone else involved could start to build out this world of ruin. 
We spoke to Moayedi about what it took to turn a video game in which the fungi kingdom has gone rogue into one of the year's most compelling and satisfying new series.
Walk us through your typical day as a concept artist for The Last Of Us.
So, my job is to visualize sets, characters, creatures, and key moments in the script. I work closely with the production designer, art directors, and set designers to create these moments and these worlds. Basically, I help bring the script to life so the construction people who build sets have a reference, and the producers who need to see certain beats in the story can see those visualized. Now we know how we're going to approach it.
What's your process—do you sketch by hand to start, or is it all digital?
I start with sketching, and I do a lot of 3D and Photoshop painting. When ideas come, I sketch them down to refer to. I think there were six concept artists, and I think collectively, we did maybe five hundred concept designs. We were basically illustrating every major scene in the story and establishing shots of significant moments.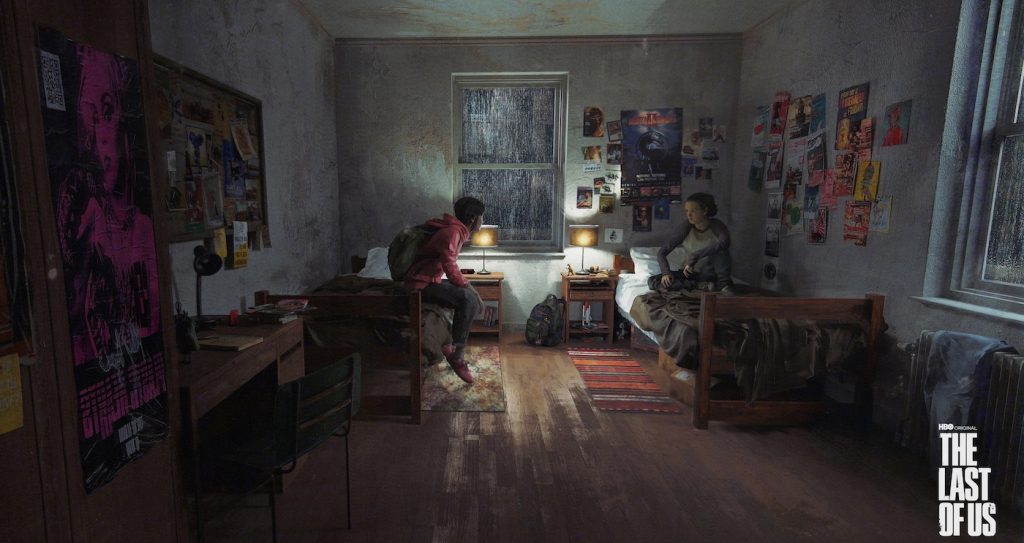 Did you actually play the game before working on the series?
I didn't play the game. But we were always watching the gameplay, and two of the people at the office had PlayStations, and there's a feature on it where we could take screenshots of the game, so we referenced that a lot. We were constantly watching the gameplay, but we wanted to do something that was not gamey.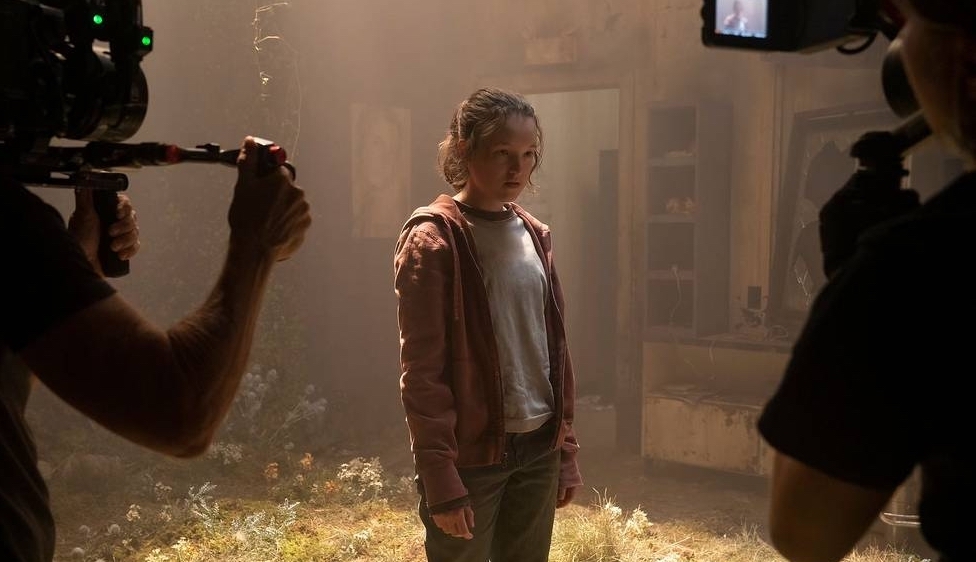 Did you watch any zombie films or series before you started working on the series?
Well, nothing like this had ever been done before. I remember watching I Am Legend with Will Smith, and the visual effects are pretty good. In some of the scenes in that film, the city streets are covered with grass, so I remembered that. That was the closest film aesthetically to what we were doing in The Last of Us. I also looked at a lot of natural disaster photos and photos of the aftermath of war. That was heartbreaking.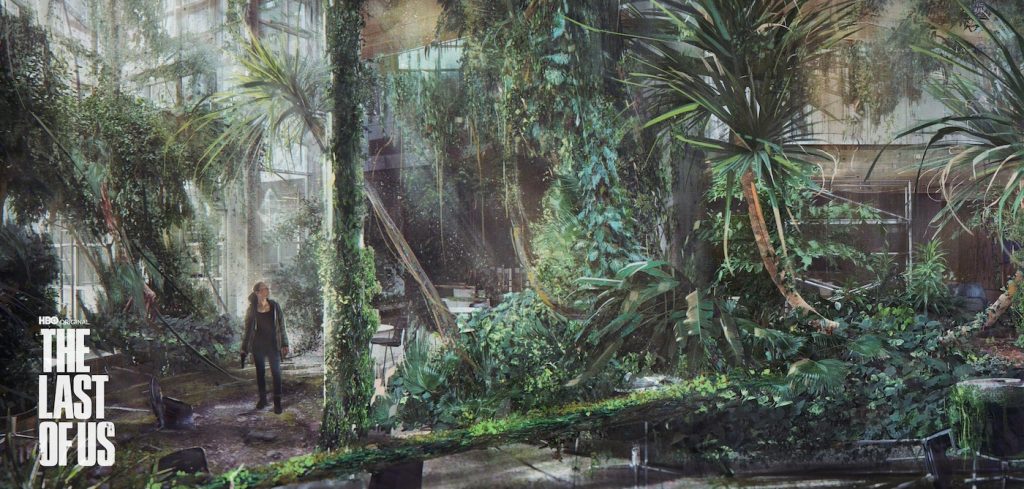 The Last of Us is set in the United States, yet it was filmed throughout Canada. Where were the sets they built based on your illustrations?
Lots of them were in downtown Calgary. Some were in Edmonton. Some were in High River, Alberta. The first episode, where they're going through Texas, was in Alberta. Most of episode five, set in Kansas City, was actually shot in Calgary.
Were there any sequences that you're most proud of?
I did a lot of storyboards in the episode with David [Scott Shepherd, episode 8, "When We Are In Need"] with those cannibal people. They live in this snowy wasteland led by David and all those abandoned houses. I did a lot of concept art for those houses.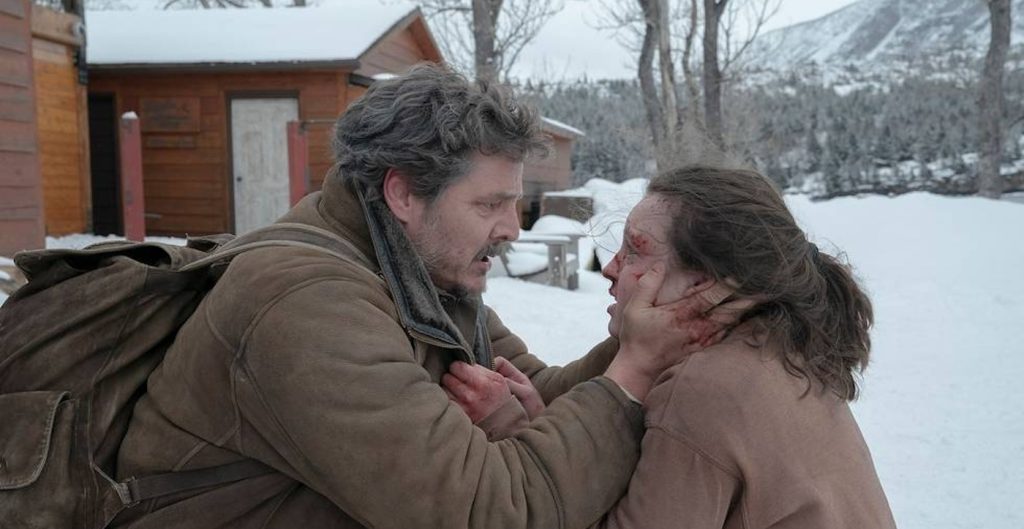 That episode was brutal. The Last of Us feels so grounded, which makes the extra harrowing turns, like from that David episode, that much more impactful.
Our showrunner [Craig Mazin] is the Chernobyl guy, so everything is real. We were referencing a lot of real-life stuff. I'm not the person who calls the shots, but I'm the person who can influence the person who calls the shots. Sometimes, I can wow people with my concepts, and sometimes, I have to go back to the drawing board and do six more iterations of it. One thing I'm really proud of is the designs I did for the rebel's vehicles. I helped design the truck that runs through the cars in episode five ["Endure and Survive"], as well as all the Humvees. And then in the finale, when Ellie and Joel are going through the military hospital, you see all those medical tents in the background—I designed those. That's the style of the show; it's not asking you to pay attention to the world we built. Rather, it's very character-driven. It's subtle. It makes you feel like you're there in the moment in the real world.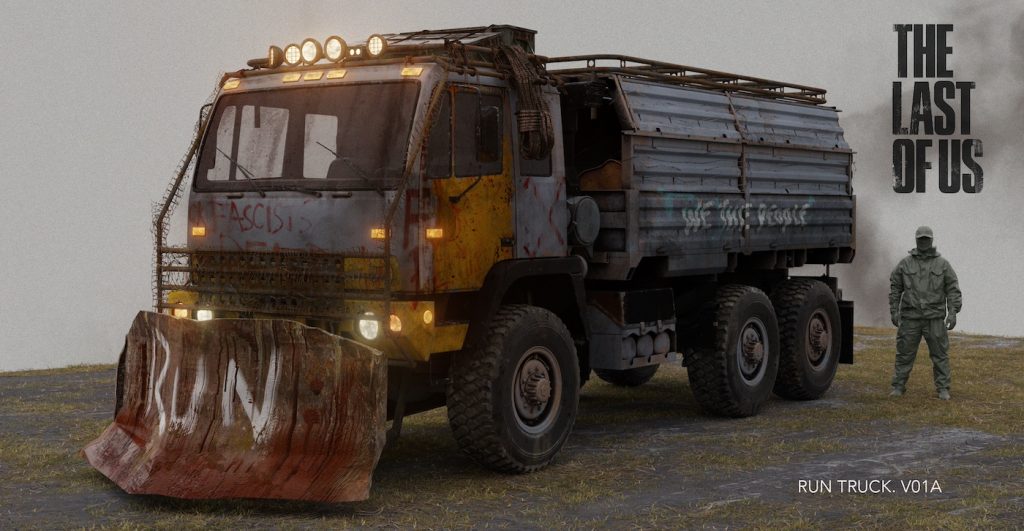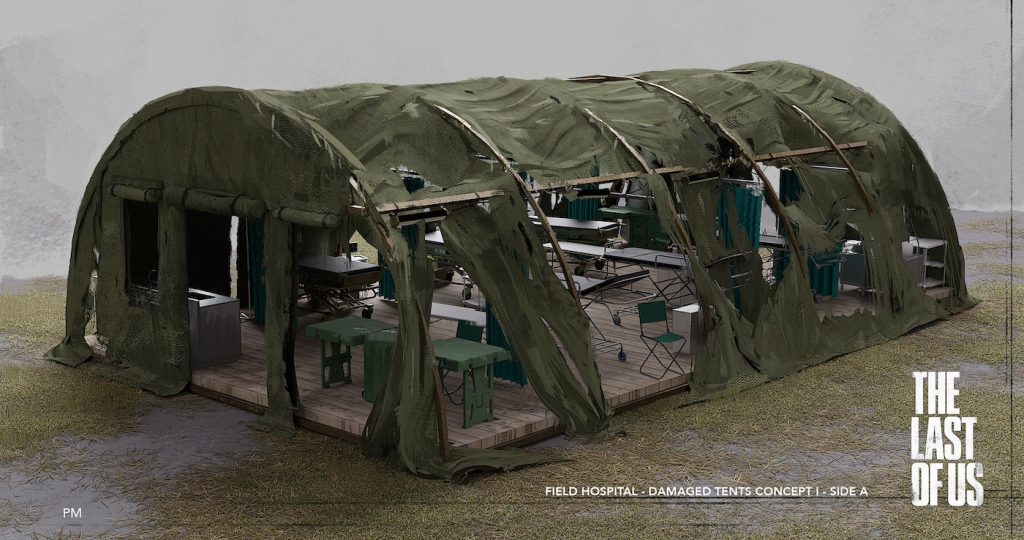 Featured image: A concept for an abadoned skyscraper by Pouya Moayedi. Courtesy Pouya Moayedi.