Family, Friends, and Fellow Stars Remember Matthew Perry
As you likely heard, Matthew Perry passed away this weekend at 54. Perry, who played numerous roles across his career, became a huge star playing Chandler Bing on NBC's Friends, utilizing his peerless comedic timing and razor-sharp wit to immortalize a lovable, anxious character who helped make the series one of the biggest hits in TV history. Perry died this past Saturday night in his Los Angeles home, law enforcement sources told the Los Angeles Times. 
Perry's family shared a statement with People, "We are heartbroken by the tragic loss of our beloved son and brother. Matthew brought so much joy to the world, both as an actor and a friend…You all meant so much to him and we appreciate the tremendous outpouring of love."
The Hollywood Reporter shared this statement from Warner Bros. TV, which produced Friends, "We are devastated by the passing of our dear friend Matthew Perry. Matthew was an incredibly gifted actor and an indelible part of the Warner Bros. Television Group family. The impact of his comedic genius was felt around the world, and his legacy will live on in the hearts of so many. This is a heartbreaking day, and we send our love to his family, his loved ones, and all of his devoted fans."
"We are incredibly saddened by the too soon passing of Matthew Perry," wrote NBC in a statement. "He brought so much joy to hundreds of millions of people around the world with his pitch-perfect comedic timing and wry wit. His legacy will live on through countless generations."
This past Sunday night, Nick at Nite, which airs Friends, broadcast Matthew Perry: Thanks for Being a Friend at 10 p.m., which was then followed by fan-favorite episodes that featured Perry, as well as brand-new interviews with the star and behind-the-scenes moments from the set of the seminal series.
On Instagram, Selma Blair shared this tribute, "My oldest boy friend. All of us loved Matthew Perry, and I did especially. Every day. I loved him unconditionally. And he me. And I'm broken. Broken hearted. Sweet dreams Matty. Sweet dreams."
Pertty's co-star in the TV series The Odd Couple, Yvette Nicole Brown, wrote this, "Our #OddCouple family suffered a great loss today. The entire entertainment world has. I am too sad about the news to say more than this: @mattyperry4 was a sweetheart who deserved more peace in this life. 54 is too young to go. We love you, Matty! #RIPMatthewPerry."
Alyssa Milano shared a clip of the pair on Who's the Boss?, writing, "Matty was always the funniest person in the room. And the KINDEST. He was kind. Matty, remember when we used to go play bingo at that church in the valley? You made me laugh that painful kind of laugh. A cry laugh. You made me cry-laugh."
Perry's Friends co-star Maggie Wheeler, who played Chandler's on-and-off girlfriend, wrote, "What a loss. The world will miss you Mathew Perry. The joy you brought to so many in your too short lifetime will live on. I feel so very blessed by every creative moment we shared."
Mira Sorvino, who co-starred with Perry in 1994's Parallel Lives, wrote on X, "Oh no!!! Matthew Perry!! You sweet, troubled soul!! May you find peace and happiness in Heaven, making everyone laugh with your singular wit!!!"
Saturday Night Live, which was hosted by comedian Nate Bargatze, showed this special tribute card of Perry at the end of Saturday's show. Perry hosted SNL on Oct. 4, 1997, with musical guest Oasis.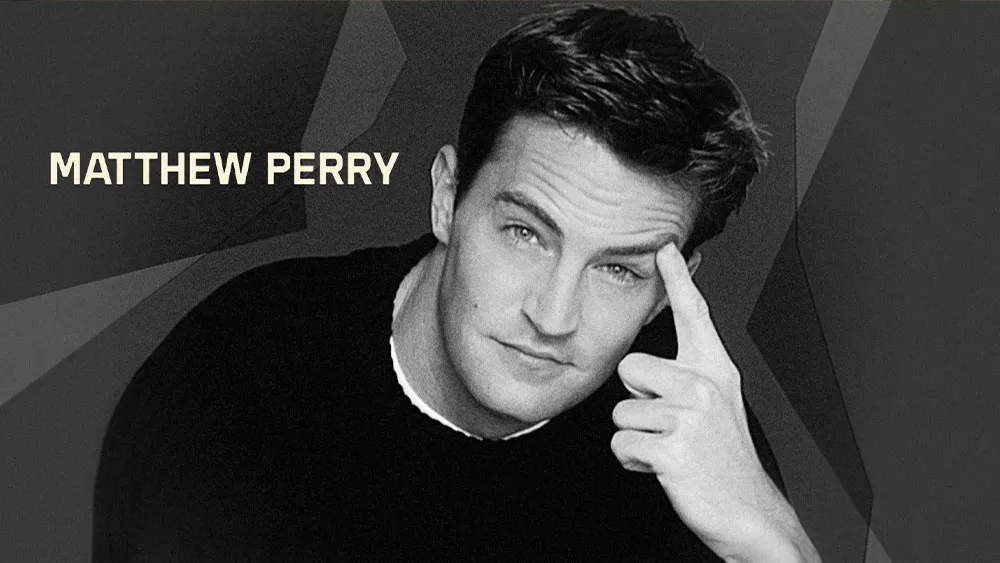 Here are a few more tributes:
In The Whole Nine Yards – Matthew Perry runs full force into a patio door – that and the scene that followed is one of the top comedic moments I've witnessed.

I told him so when I recurred on The Odd Couple. He smiled so big I thought he'd crack his face

It was beautiful

— Lisa Ann Walter (@LisaAnnWalter) October 29, 2023
View this post on Instagram
This man brought so much joy and light to so many around the world. He was such a huge part of the Warner Bros. family and he will be greatly missed. Rest in peace, Matthew Perry. pic.twitter.com/GC6Nr5gN34

— Jennifer Hudson (@IAMJHUD) October 29, 2023
I'm heartbroken about the untimely death of my "son", Matthew Perry. The loss of such a brilliant young actor is a shock. I'm sending love & condolences to his friends & family, especially his dad, John Bennett Perry, who I worked with on Flamingo Road & Falcon Crest. #RIPMatthew pic.twitter.com/QWMsBVJEAr

— Morgan Fairchild (@morgfair) October 29, 2023
I want to leave Matthew Perry's own words here as the way we remember him. There will never be another like him- he lit up so many hearts in so many ways. Godspeed to Paradise! pic.twitter.com/rUYSeD7tW0

— Mira Sorvino (@MiraSorvino) October 29, 2023
Damn. For 2 years Matthew Perry was my boss, my colleague, and a giving, kind, funny man. I pray and hope he is at peace. pic.twitter.com/lX2cav5NLs

— Wendell Pierce (@WendellPierce) October 29, 2023
Featured image: Matthew Perry in September 21, 2009, in Los Angeles, California.