"Poker Face" Costume Designer Trayce GiGi Field on Dealing Out Vintage Vibes
"The show was a huge challenge, and I love a good challenge," costume designer Trayce GiGi Field (Dead to Me) shares about working on Rian Johnson's (Glass Onion, Knives Out) clever crime drama Poker Face.  
The breakout series stars Natasha Lyonne (Russian Doll) as Charlie, a no "bullsh*t" crime solver on the run from her own troubles. In each episode, Charlie finds herself in a new setting with a new murder to solve. The human lie detector goes from being a BBQ cook to the roadie for a band and nearly everything in between to keep, all the while keeping one step ahead of her pursuers.  It's a modern-day Columbo with better hair and even better costumes. 
In designing the wardrobe, Field says there was a lot to accomplish in a short amount of time. The project was looked at as ten mini-movies with overlapping prep and shooting schedules. Here, Fields shares the inspiration for Charlie's look and details how the department created the design behind some of the series' more complicated episodes. (You can see more costume breakdowns via Field's Instagram.)
In prep, what were your initial thoughts about the costumes, especially for Natasha Lyonne's character Charlie?
Initial prep was a series of mood boards for all of the characters. Charlie's boards consisted of a western, desert meets '70s vibe. Cool without trying. We found Charlie's vibe very quickly and ran with it. Collaborating with Rian [Johnson], [writer] Wyatt Cain, and Natasha was an awesome experience. I pitched ideas all the time, and they were on board and encouraged me to explore those ideas!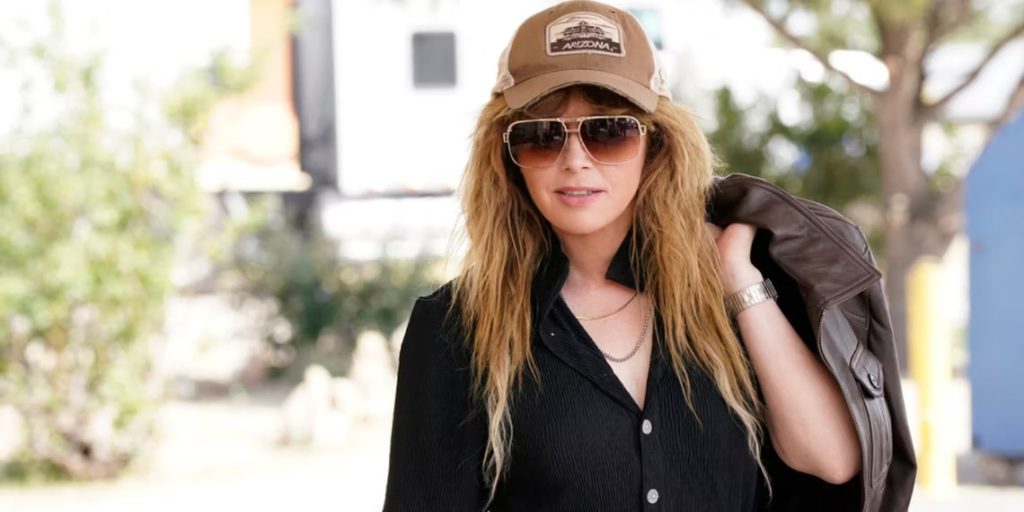 How did you see the character of Charlie in terms of costumes and look?
Charlie is effortless. She is vintage meets contemporary. She picks up pieces along the way from thrift stores and gas stations but wears these pieces with a genuine vibe. Mostly Charlie is authentic, and the realness comes through.
That vibe definitely comes off on screen. Did you work with Natasha to bring out her character through costumes?
Natasha is the coolest, and she is into fashion. I showed her Charlie's mood boards, and she loved them. We wanted a complete departure from her Russian Doll character. A totally different look, tone, and palette for Charlie, with 1970s colors and vibe as our main objectives. Some of the pieces on the original mood board made it into the show. Her brown YS jacket, a few pieces from Classic Rock Couture and Stone Immaculate. Natasha knows how to wear clothes effortlessly, which led to Charlie being Charlie.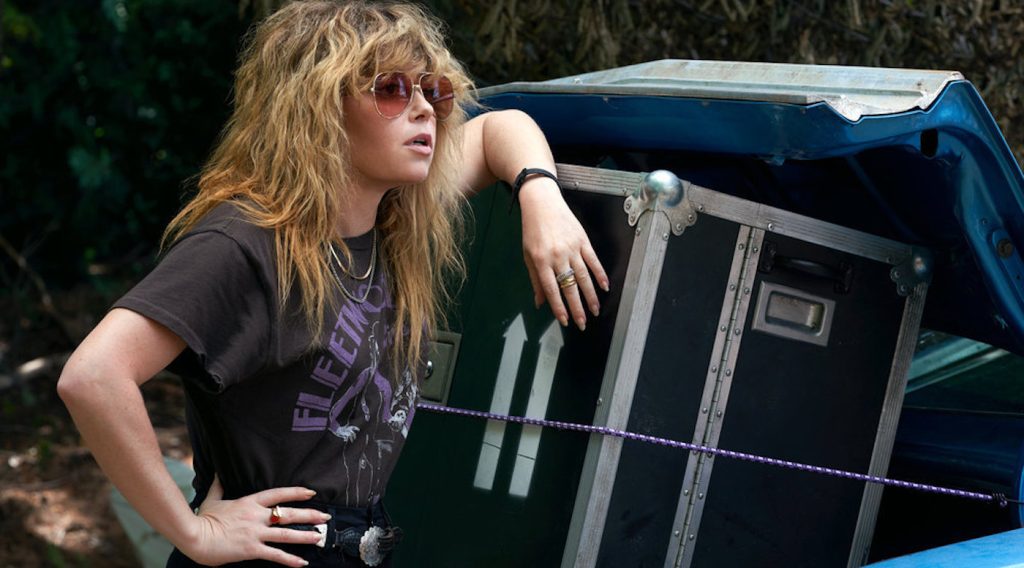 We see Charlie solve crimes in small towns, ranches, hotels, and on rock tours, to name a few. While all unique in their design, did you want to tie in an overarching theme to the looks?
What's fun about this series is every week, we create a new world! Every week is unique. The background and sets are indicative of where we are. We wanted the viewer to have an instant read of the location. I really got to be creative with the people each week. The whole show has a throwback feel, and we achieved that through the costume and production design.
The Stall (episode 3) was one of our favorite episodes. Can you share how you wanted to treat the cowboy look for the characters like Taffy (Lil Rel Howery)?
The Stall episode was a fun one. Taffy's description in the script was 'fashionable cowboy,' so I totally ran with that. Suede, leather, fringe, embroidery, and fancy animal cowboy boots. Lil Rel and I had a fun fitting putting those looks together. He was onboard with all the outlandish looks for Taffy. Have to love an actor committed to the look!
Time of Monkey (episode 5) is another favorite, as it takes place in a retirement community. How did you tackle all the great characters, especially those played by Judith Light and S. Epatha Merkerson?
Loved working with Judith and Epatha. These ladies set the tone for the episode. They were so into their hippy fashion looks. There was a whole subliminal thing with their characters. They always had on the same colors. They were basically in sync – two sides of one person. It was cool to tie the clothes in that way. Creating the trellis look for Judith was definitely a highlight. We had the fabric made, and I designed a custom bodysuit and pants for the look. All of the Flashback scenes were fantastic to design. I love period clothes and curating looks that feel real and of the time.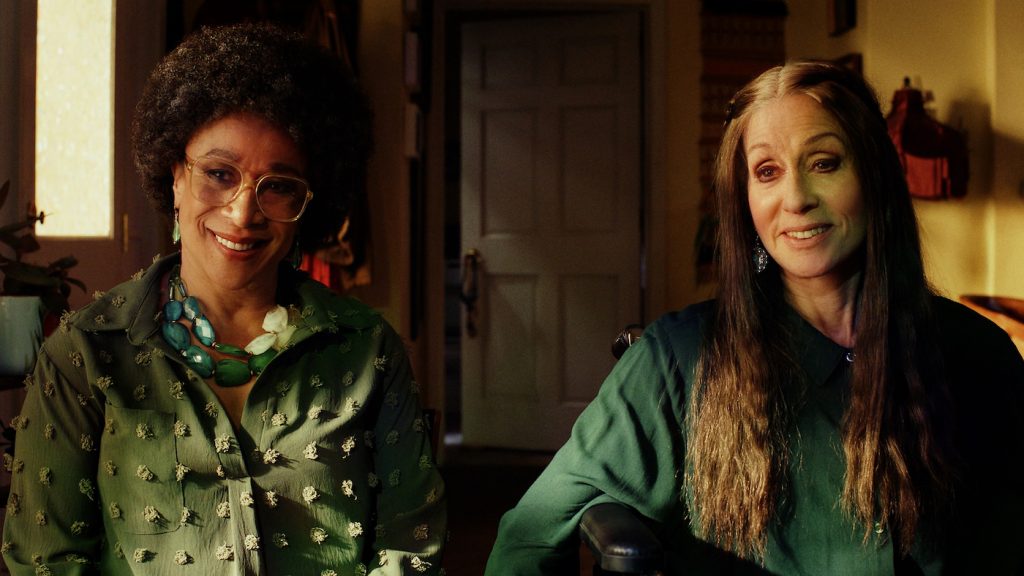 Exit Stage Death (episode 6) involves a production of a play that has characters played by Tim Meadows and Ellen Barkin. How did you want to hint at their deceitfulness?
I love this episode. Overall, in each episode, I wanted the sinister murders to have a vibe and a feel. Just like the evildoers in Colombo. You always knew something wasn't right. Laura, in episode eight, was my favorite murderer. She was so evil and so chic, kind of like a Cruella Deville-inspired character. For episode six, Ellen played the Diva, Kathleen Townsend, to a tee. The stage dress was a random find on a weekend trip home to Los Angeles. You can tell by the way Ellen played up her movements that she loved the character's clothes. Costumes often help the actor find their character. She was always so chic, you knew she was up to no good. I have worked with Tim Meadows in the past, so I had a vision of what would work for his character. I love his trophy husband and pool lounge looks. Made me smile every time he wore those outfits.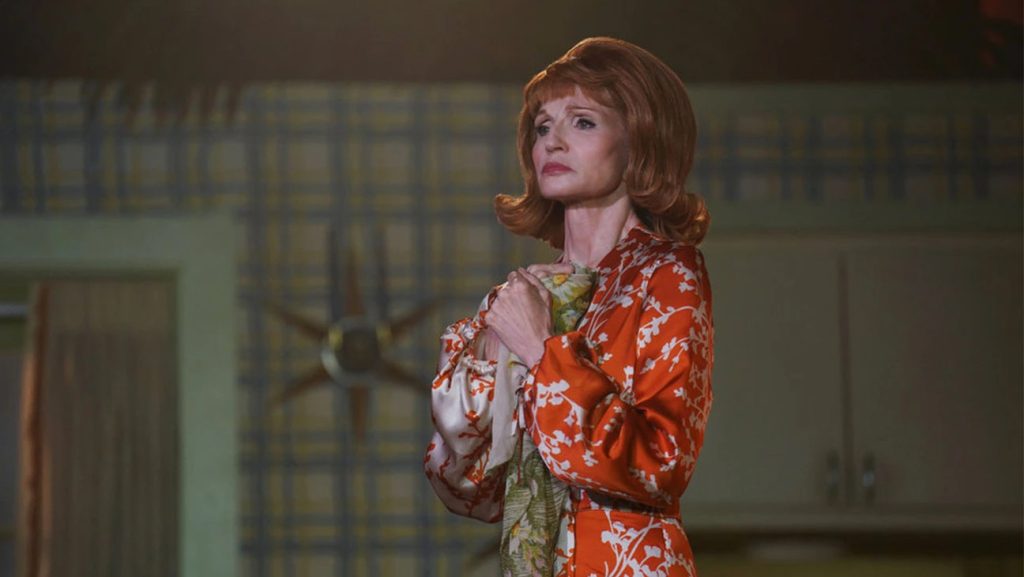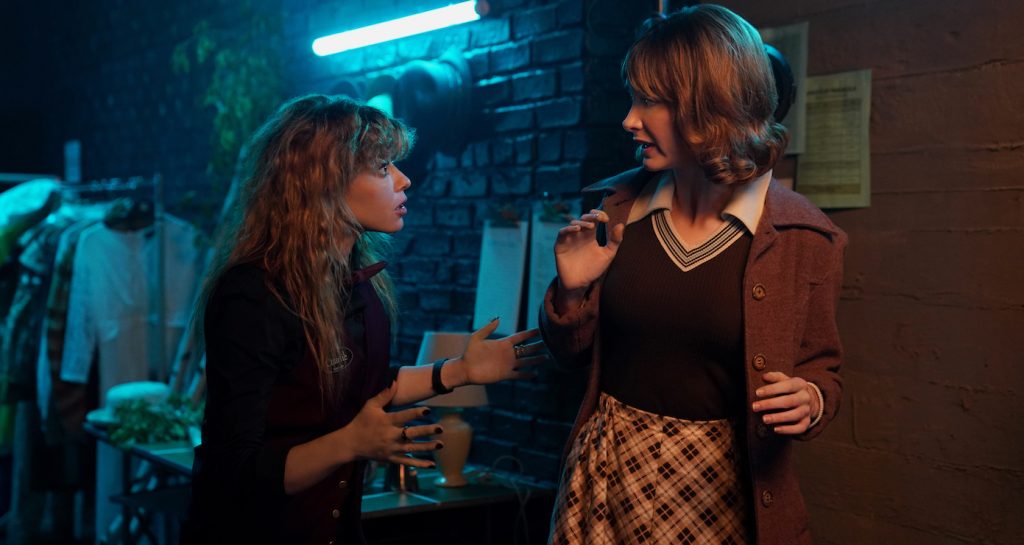 Since the series is driven by its locations, are there any conversations you're having with the production designer to make sure the palettes are working for the scene?
Working with Judy Rhee, our production designer, was a dream. We have the same work ethic and drive. We shared ideas for color palettes, designs, sets, and clothes for every episode. I went to her office and saw photos of sets or the actual pieces that would decorate a room. We collaborated on the vintage throwback feeling that you see throughout the show. I can't say enough good things about Judy.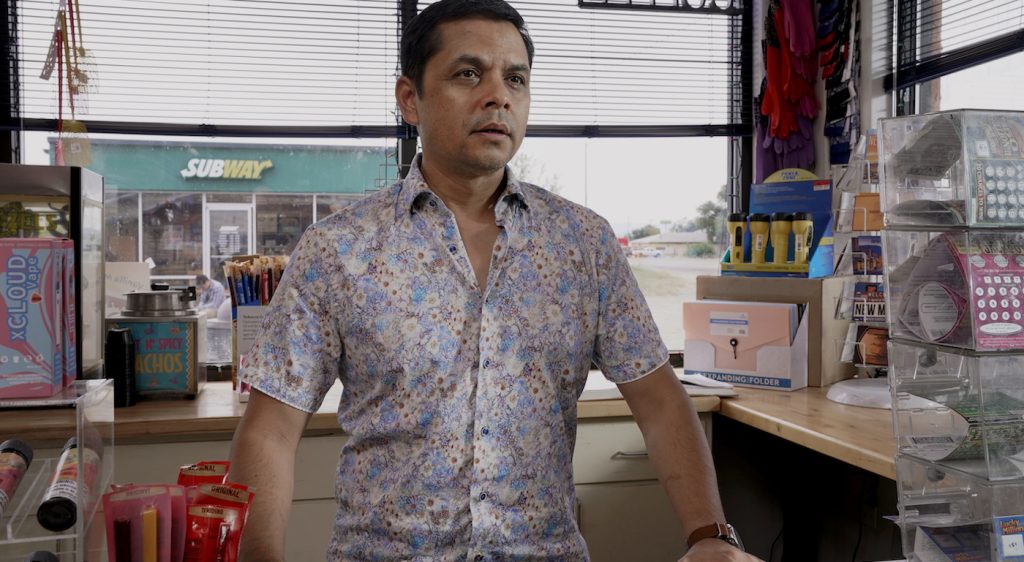 Besides Poker Face, you were also the designer on Dead to Me with Christina Applegate, who had been diagnosed with Multiple Sclerosis (MS). Can you share your experience working on the final season?
Dead to Me was an awesome experience. Liz Feldman, the creator and showrunner, is such a great storyteller. Working with Christina Applegate, Linda Cardellini, and James Marsden was truly a treat. We were all like family – everyone loved the story and the characters. All three seasons were special. The last season, in particular, watching Christina not give up and charge through while ill was inspirational. She wanted to finish the show, and we all commended her drive to see it through.
The first season of Poker Face is available to watch on Peacock.
For more on Poker Face, check out these stories:
"Poker Face" Editor Shaheed Qaasim on Cutting Rian Johnson's Ambitiously Clever Crime Drama
How "Poker Face" Production Designer Judy Rhee Built a Winning Hand
Featured image: POKER FACE — "Dead Man's Hand" Episode 101 — Pictured: Natasha Lyonne as Charlie Cale — (Photo by: Peacock)