New "Indiana Jones and the Dial of Destiny" Teaser & Photos Hype Harrison Ford's Final Indy Adventure
We are only a few days away from the release of director James Mangold's Indiana Jones and the Dial of Destiny, and now we've got our final look at a fresh teaser and a new batch of photos from Indy's last adventure. Mangold becomes the first man not named Steven Spielberg to lead Harrison Ford through an Indy film, and not only that, he's got the added pressure of making sure this final adventure is worthy of one of the most iconic franchises in film history.
The new teaser hypes Indy's ultimate quest as he follows his courageous goddaughter Helena (Phoebe Waller-Bridge) as the pair set out to find the titular Dial, a powerful relic that Indy had once come into contact with, which can, if brandished by the wrong person, become a dangerous weapon. So, Indy and Helena find themselves face-to-face with the very unsavory types they don't want to possess the Dial, led by Jürgen Voller(Mads Mikkelsen). As if that wasn't bad enough, Indy and Helena also come face-to-antennae with hundreds of creepy crawlies in a cave—it's not an Indiana Jones movie unless some insects and reptiles get their star turn—as their quest takes them into the dark corners of both man and nature.
"We love Indiana Jones because we love movies," director James Mangold had said in a recent featurette for the film. We love the cause and effect, the tripwire of events. All these pieces fit together to make the lightning in a bottle of an Indiana Jones film. But also, it just fits Harrison like a glove."
The film finds Indy in his present day (1969) as the world has changed around him. Indy's finally retiring as a professor, but when Helena presents him with information that the Dial of Destiny is once again in play, and she's determined to set out on a dangerous mission to secure it, you know Indy's not just going to sit around and wait for word of the outcome. Thus, the dynamic duo's adventure begins. 
Joining Ford, Waller-Bridge, and Mikkelsen are Boyd Holbrook as his henchman Klaber, Antonio Banderas as Indy ally Renaldo, Thomas Kretschmann as Colonel Weber, Toby Jones as Basil (Helena's father), and John Rhys-Davies as Sallah.
The Dial of Destiny is the fifth film in the franchise, following Spielberg's four previous Indiana Jones films; Raiders of the Lost Ark (1981), The Temple of Doom (1984), The Last Crusade (1989), and The Kingdom of the Crystal Skull (2008).
Check out the new photos below. Indiana Jones and the Dial of Destiny whips into theaters on June 30: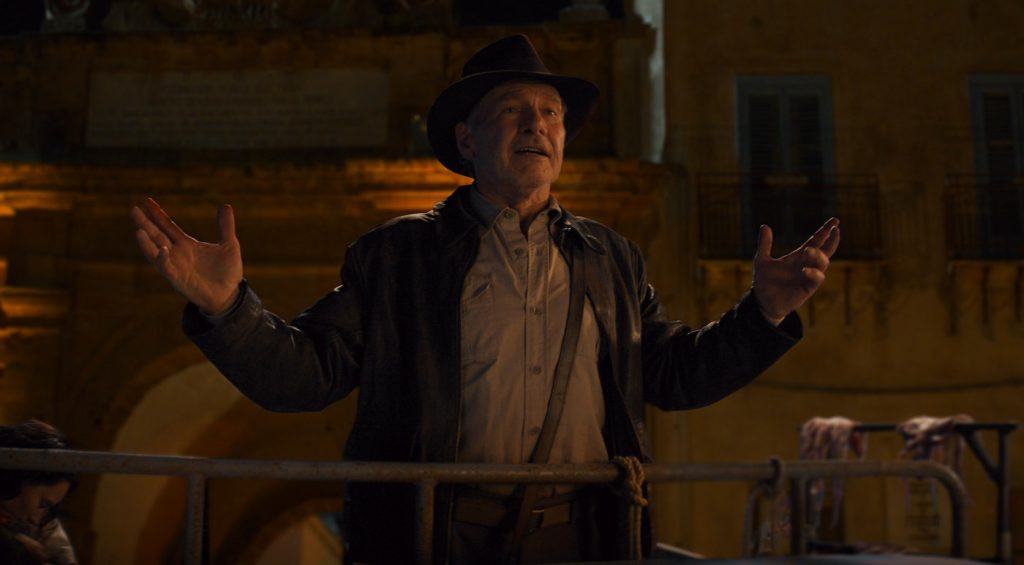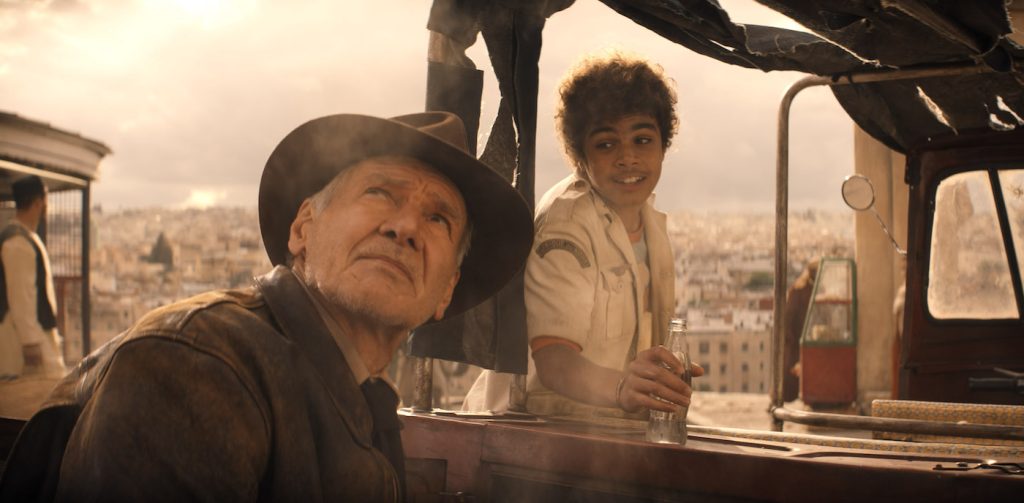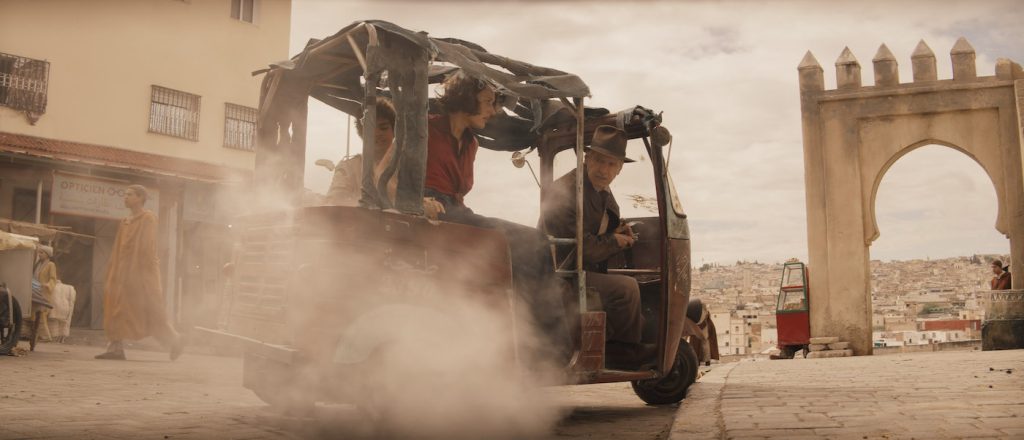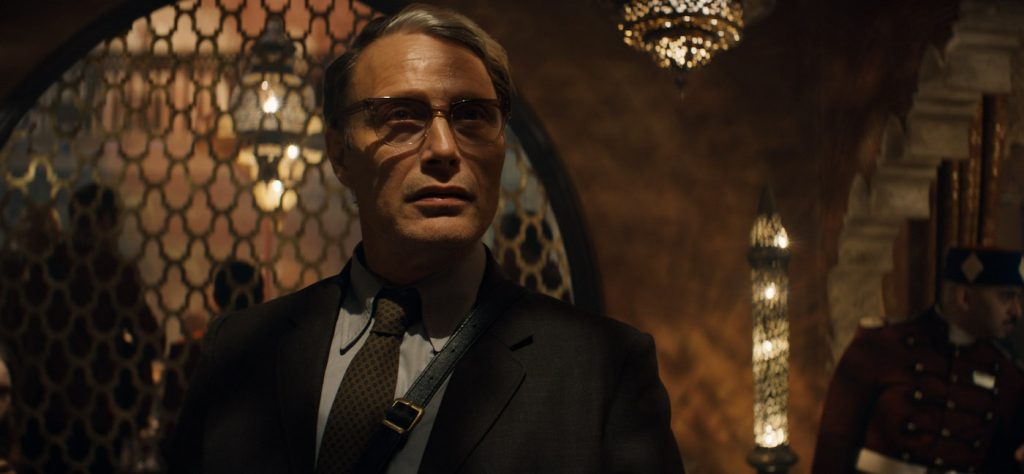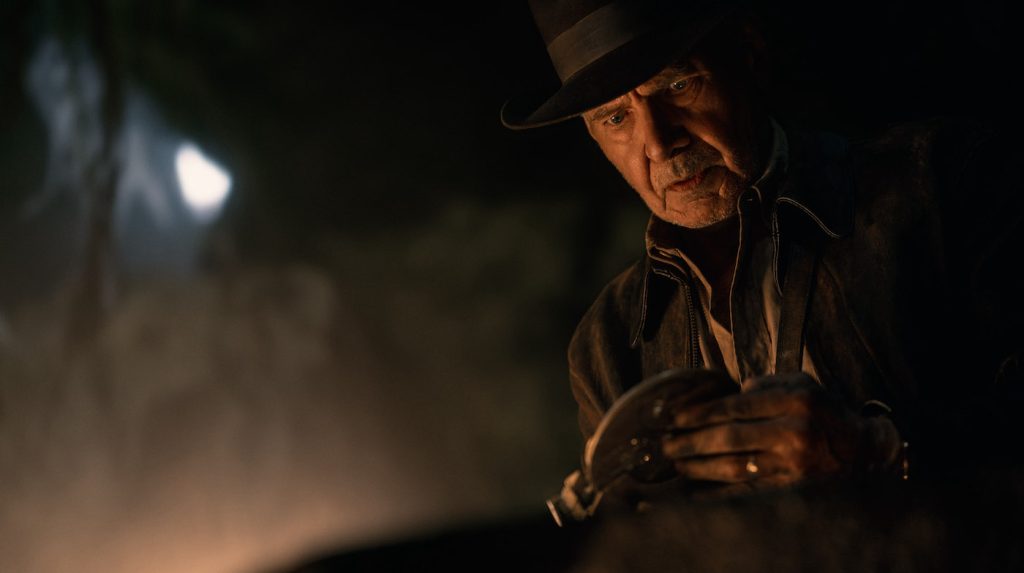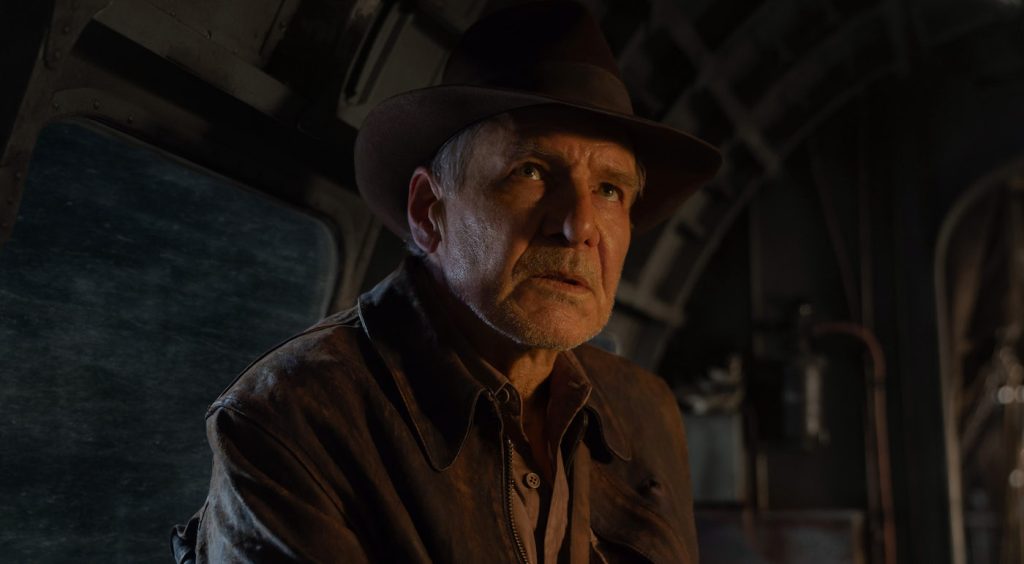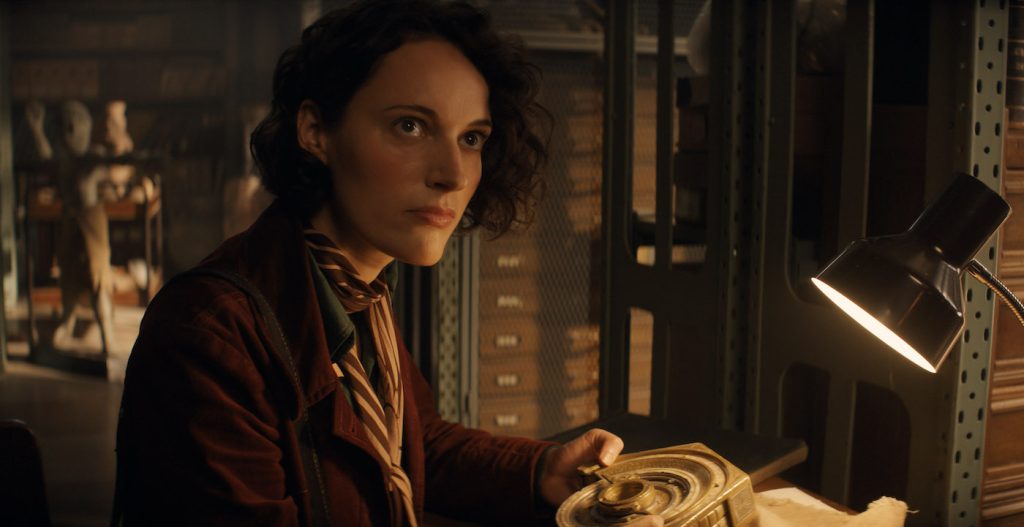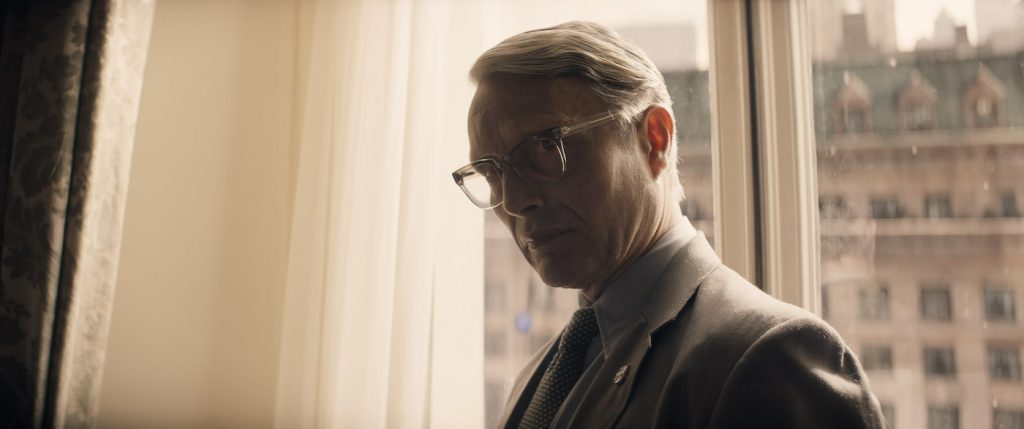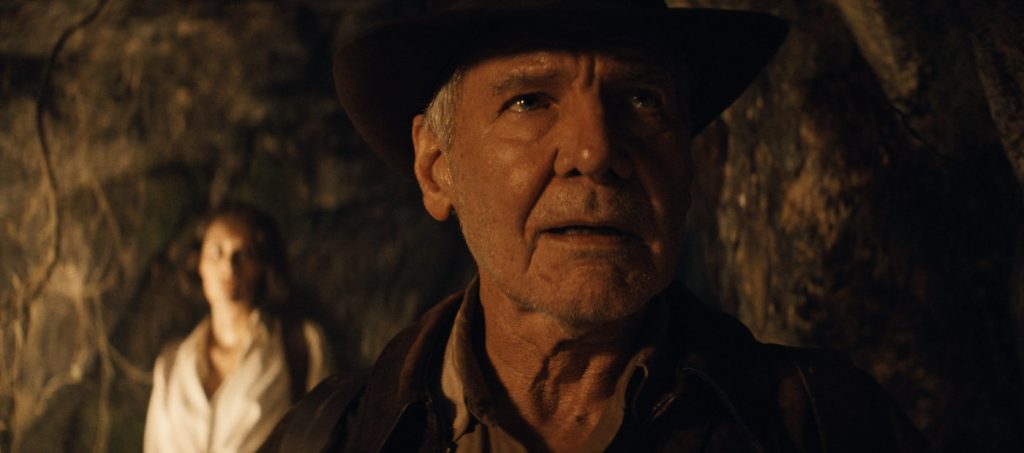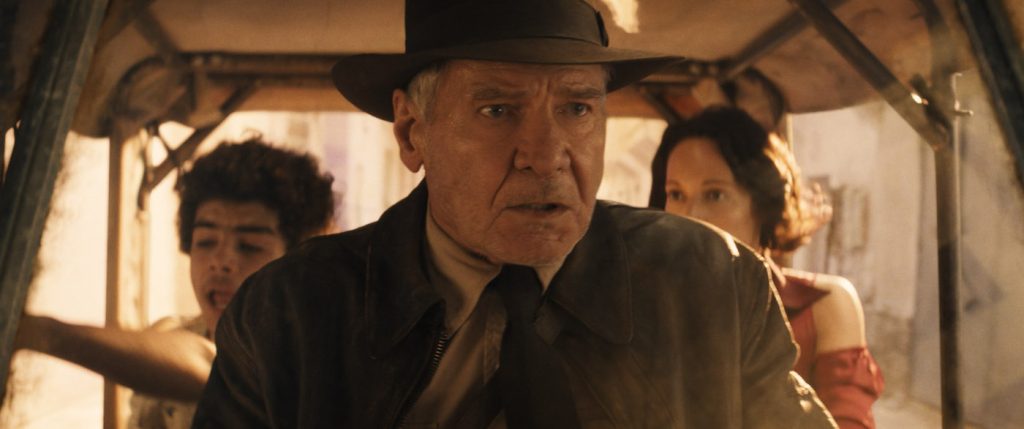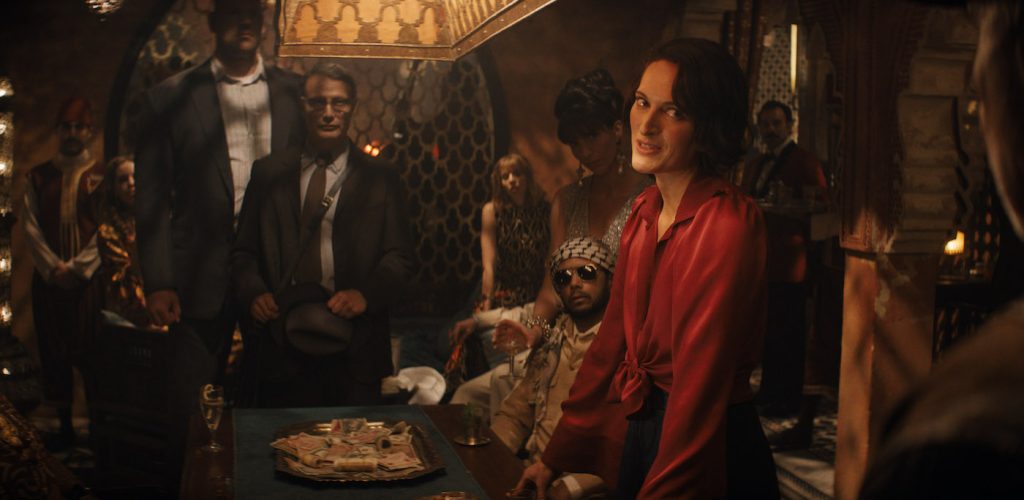 For more on Indiana Jones and the Dial of Destiny, check out these images:
New "Indiana Jones and the Dial of Destiny" Featurette Whips Up Excitement
Steven Spielberg Saw "Indiana Jones and the Dial of Destiny" & Loved It
"Indiana Jones and the Dial of Destiny" Drops Action-Packed Official Trailer
Featured image: (L-R): Indiana Jones (Harrison Ford) and Helena (Phoebe Waller-Bridge) in Lucasfilm's INDIANA JONES AND THE DIAL OF DESTINY. ©2023 Lucasfilm Ltd. & TM. All Rights Reserved.