How "Transformers: Rise of the Beasts" Director Steven Caple Jr. Supercharged New Installment
"Steven's creativity is phenomenal," says producer Lorenzo di Bonaventura at the top of a new behind-the-scenes video for Transformers: Rise of the Beasts. "He's got really inventive and fresh ideas, and he's bringing a totally different sensibility to this movie."
"This is the first time the Maximals are ever seen in live-action," Caple Jr. says, referring to the beastly robots who transform into animals and play a central role in Rise of the Beasts. In a recent clip, we got to see the moment when Optimus Prime (voiced by Peter Cullen) came face-to-snout with Optimus Primal (voiced by Ron Perlman), the leader of the Maximals. Caught between them are a pair of humans, Noah (Anthony Ramos) and Elena (Dominique Fishback), whose lives will be forever changed as they're plunged into a coming war with creatures the Autobots and Maximals are wise to fear.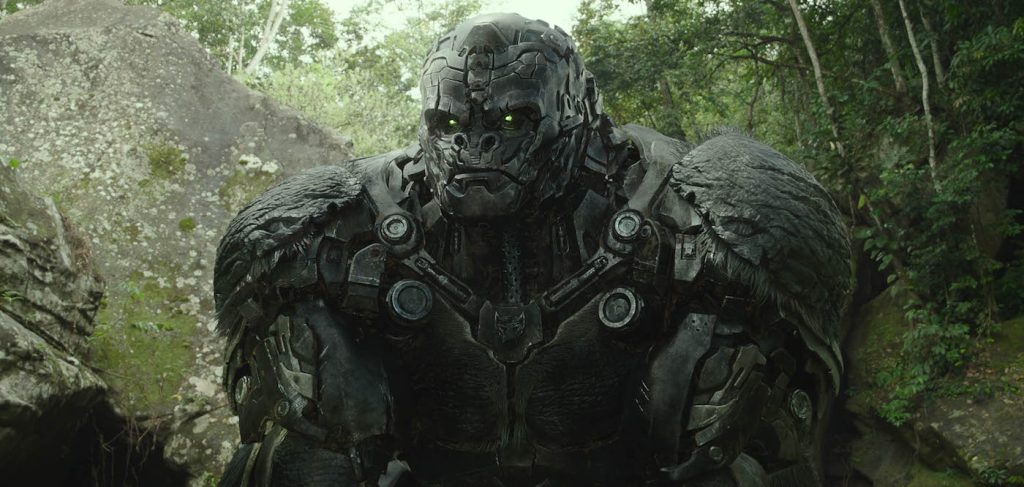 Rise of the Beasts introduces not only the Maximals but also the Predacons, villainous beasts who are to the Maximals what the Decepticons are to the Autobots. The film will explore how these ancient yet secretive factions factor into the larger war between the Autobots and Decepticons while revealing new truths about the origins of the Autobots' connection to Earth. There's more; Rise of the Beasts also introduces the Terrorcons, a sub-group of the Decepticons that transform into metallic monsters.
"The story takes place in the 90s, so we worked really hard to capture that era, everything from the type of music we're playing to the clothes Noah and Elena are wearing," Caple Jr. says. He also adds that when it came to casting, it helped that rising stars Anthony Ramos and Dominique Fishback are both from Brooklyn. "They brought that authentic Brooklyn attitude that just really pops on screen."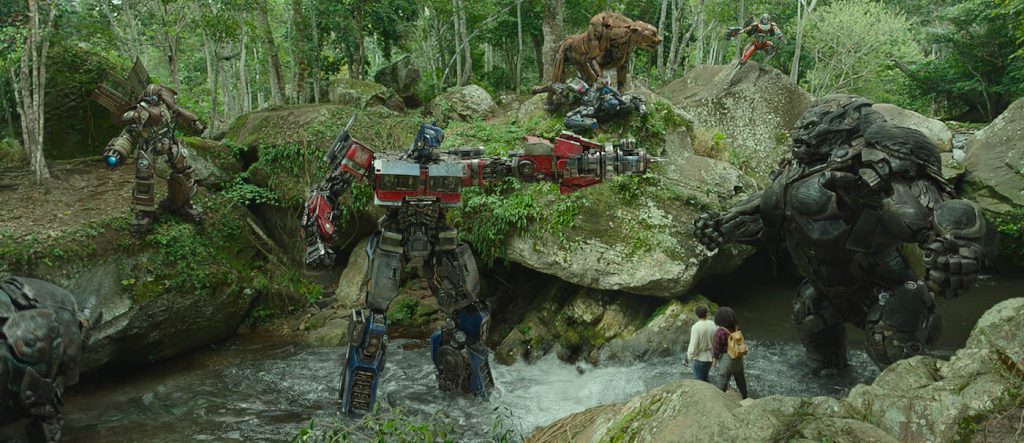 One way Caple Jr. set out to give Rise of the Beasts a different look and feel was by choosing epic locations that reflect the size and scope of the story he's telling. One of those locations is one of the most gorgeous places on earth—Machu Picchu, Peru—where the stunning visuals were only matched by the challenges moving part of the production there presented.
Yet despite whatever challenges the production presented, Caple Jr.'s cast has nothing but love for their director. Both Ramos and Fishback explain in the video that working with him was "all about humanity," and longtime Transformers legend Peter Cullen said he's never had more fun on a set. "He instills confidence, and he really is sensational."
Joining Anthony Ramos and Dominique Fishback are a slew of talented performers voicing new machines, including Michelle Yeoh, who voices the Maximal Airazor (she transforms into a peregrine falcon), Pete Davidson, who voices the Autobot Mirage (he transforms into a Porsche 964 Carrera), as well as Tobe Nwigwe, Peter Dinklage, Liza Koshy, John DiMaggio, David Sobolov, Michaela Jaé Rodriguez, and Cristo Fernández.
Check out the new video below. Transformers: Rise of the Beasts roars into theaters on June 9.
For more on Transformers: Rise of the Beasts, check out these stories:
Featured image: BUMBLEBEE and CHEETOR in PARAMOUNT PICTURES and SKYDANCE Present In Association with HASBRO and NEW REPUBLIC PICTURES. A di BONAVENTURA PICTURES Production A TOM DESANTO / DON MURPHY Production. A BAY FILMS Production "TRANSFORMERS: RISE OF THE BEASTS"