Director Jon Erwin Shares a Message of Hope in True Story "Jesus Revolution"
Clashing ideals and collective soul-searching led many Americans to both destructive and hopeful paths in the 1970s. Among Christian churches, opinions were divided over who was permitted to preach the gospel – and who was worthy of listening. A surprising partnership between establishment pastor Chuck Smith (Kelsey Grammer) and hippie preacher Lonnie Frisbee (Jonathan Roumie) created such a feverish following that the movement landed on TIME Magazine and was dubbed a Jesus Revolution.
Director and writer Jon Erwin picked up a copy of the article more than 40 years later and instantly recognized the power of the story. "I was just awestruck by the article, by how positive it was, by how buoyant and hopeful it was," Erwin recalled. "It was this spiritual awakening that was sweeping the country at a time of despair. Right then, I wanted to make the movie."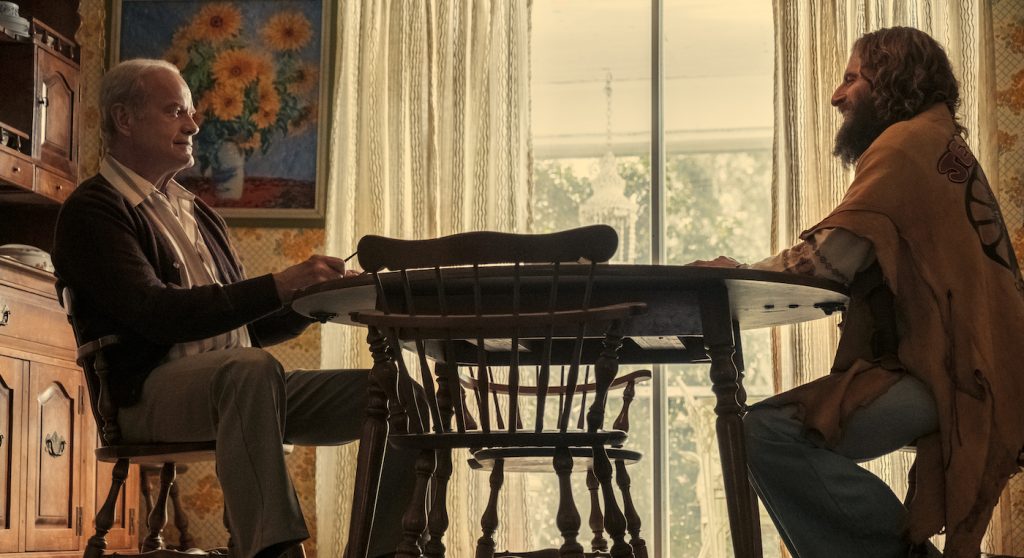 Erwin gravitates toward true stories from a faith-based perspective. Jesus Revolution is the latest in a string of crowd-pleasers he has produced, including I Can Only Imagine, American Underdog, and I Still Believe.
"There's just a power in stories that really happened. There's an extra layer that I really enjoy," Erwin explained. "It's a story of a movement happening in the most unlikely way. At the time, [the attitude toward] hippies [was] like, 'You can't come to church.' The path for a hippie to go to church at that time was like, 'Go home, rejoin society, cut your hair, get a job, take a bath. Ok, now maybe you can come to church.' So the idea that this sort of square pastor that Kelsey Grammer plays in the film throws his doors open to a group of people that he doesn't understand, and two very different groups of people got swept up into a movement together, I think it teaches a lot of lessons for all of us there."
Smith and Frisbee's partnership was not a perfect union. Jesus Revolution digs into the resistance they faced in their radical approach and the conflict in their teaching styles. Nonetheless, they worked modern miracles together. "It's interesting how it's coming out at a time where similar things are happening around the country and a time where we just need hope," Erwin reflected. "We need to know where the answers are. What I like about the story was it was a bunch of flawed characters, complicated characters, that were caught up in a perfect moment in time together. I love the story of ordinary people doing extraordinary things together."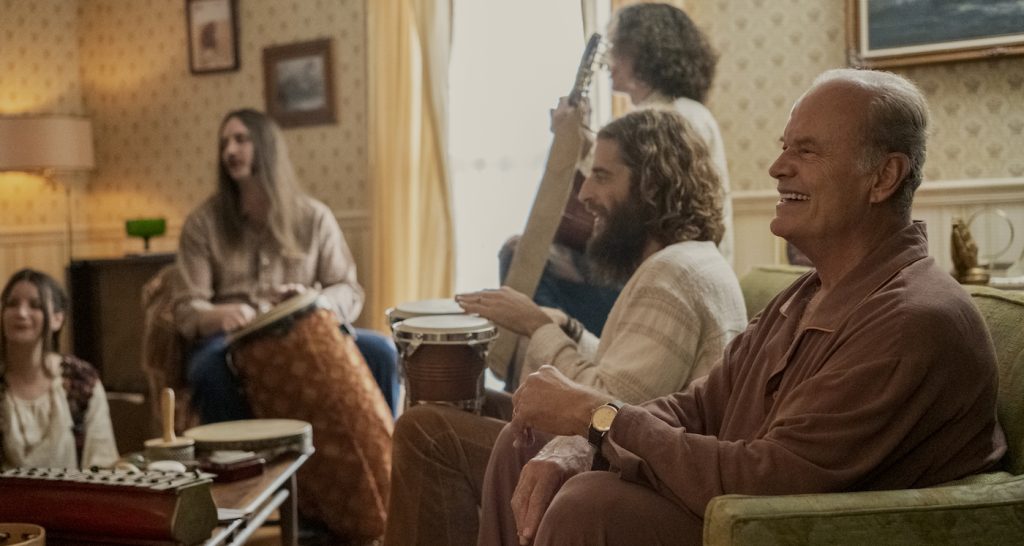 Together, Smith and Frisbee joined a rigid, aging congregation with free-spirited teens. Among the young converts who found a message that resonated in the Jesus Movement were Greg (Joel Courtney) and Cathe Laurie (Anna Grace Barlow). The couple, now married nearly five decades, consulted on the film.
"Pretty much every scene in this movie actually happened. We had to compress timelines together and composite the characters, but it's very, very, very true in terms of these events actually took place," Erwin said. "I think people can watch that and say, 'Ok, if it happened then, it could happen now. If it can happen to that person, it could happen to me.' Because of the truth of it."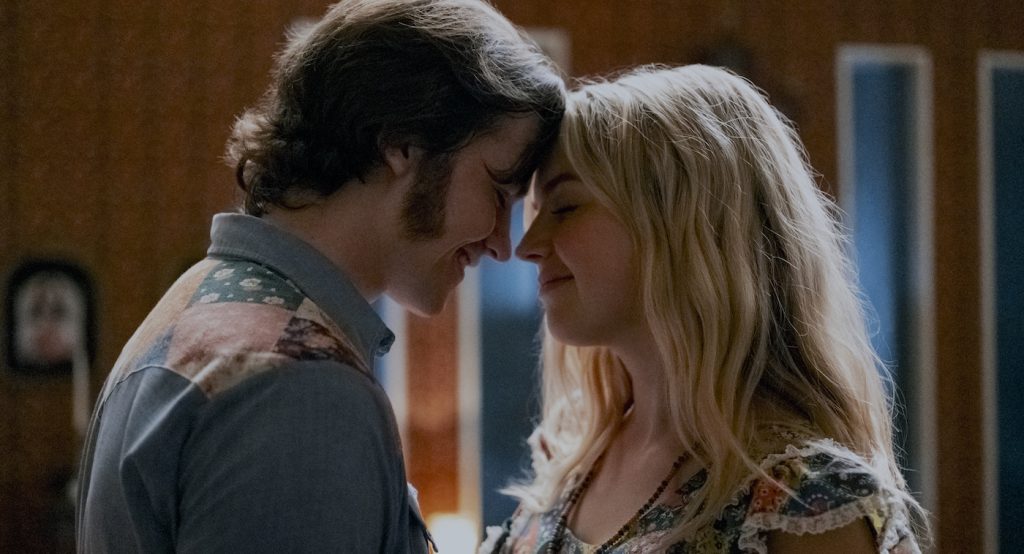 Greg's journey began in a broken home, and Cathe admits to turning to drug use before putting their faith in Christ. A public profession at Pirate's Cove was a pivotal point in both Cathe's life and the movement. Mass baptisms on the beach became iconic images featured in the TIME Magazine article. Difficult to access, the cast and crew pushed through challenges to film on location. Greg Laurie even taught Kelsey Grammer and Jonathan Roumie how to properly submerge a believer.
"It was one of the coolest days filming. There was something special in the air," Erwin recalled. "It was like you're walking where this happened. As we were doing baptisms, I remember Jonathan Roumie came up and was like, 'Lee, this is not acting for these people. There are a lot of people who are asking me to baptize them for real.' First of all, I love the metaphor. Who doesn't need a moment of renewal in their life or rebirth? But we all felt it on the day."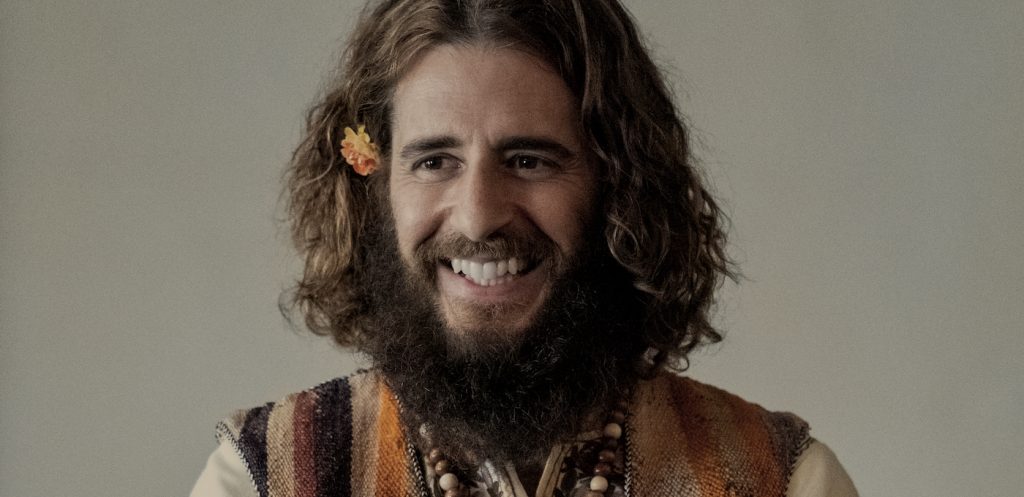 Erwin began his career as a cameraman turned cinematographer, which led him to Nashville, where he found his way to country and Christian music videos. Since then, music has been deeply rooted in his storytelling. In addition to a nostalgic rock and roll soundtrack, curated by co-director Brent McCorkle, Jesus Revolution features an interesting piece of music history.
"There's a theme to the movie where Chuck Smith puts the band Love Song on the stage at his church. That was substantively the beginning of what has become Christian contemporary music today," Erwin explained. "So today, this multibillion-dollar multi-genre industry of Christian music started with Love Song on Chuck Smith's stage. We didn't have time to dramatize it, but he sent them on the road and made them an album just so they could pay for their gas. That album ended up selling like 200,000 units and started Maranatha! Records, which is one of the first major Christian record labels. So, this story really served as the origin of an entire category of music today."
The success of Jesus Revolution and Erwin's previous projects released by Lionsgate suggests that there is a desire for more uplifting stories of faith. There's a history of Hollywood films based on the Bible having wide appeal, and there are signs that there may be a renewed appetite for more.
"The heartland of America is very large," Erwin said. "I think the first movie to premiere at the Chinese Theater was Cecil B. DeMille's The King of Kings. There was a time when Biblical epics were the Marvel movies of the day, and I think that we somehow either abandoned the playing field or got behind. I'm not exactly sure what happened. I will say this; I think that there is a need for a return to values in entertainment. I think there's a lot of really well-made content, but when I watch it, I have a hard time believing in myself or God or people or destiny, and so I think there is a need for content that champions values and pulls the family together. I also think that Christianity at its essence is this message of hope for everybody, and we need hope today."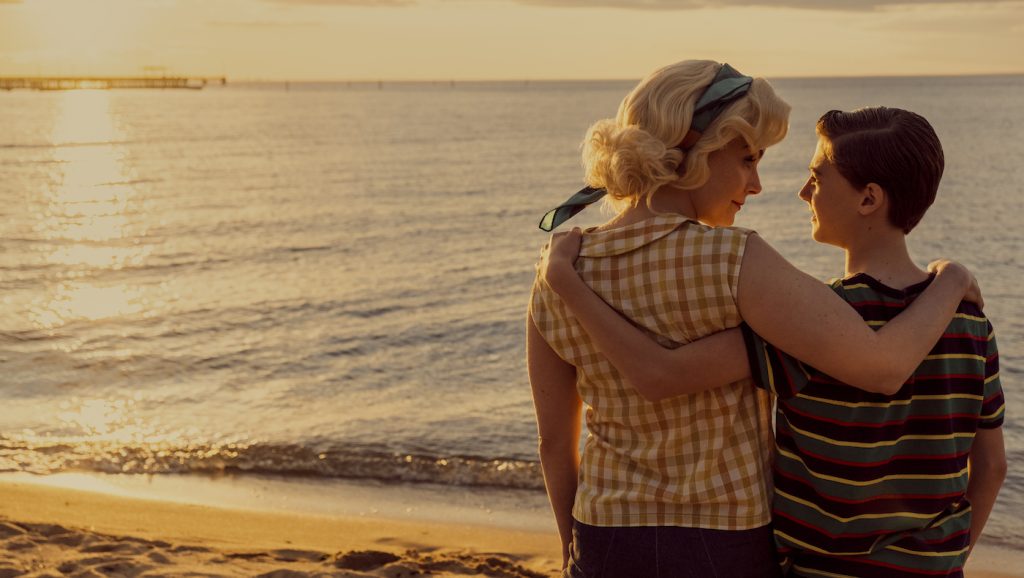 Erwin sees a broad space for Christian filmmakers to fill in. He is hopeful that where he and his team blaze a trail, others will follow. "I think the audience is very large and very underserved," Erwin noted. "I think there's a bit of an uprising on behalf of Christianity in the entertainment industry, and I hope it can continue, and I hope the quality can keep increasing, and I hope the audience will keep supporting them. Ultimately, we are here to entertain the audience. That is the first job and the first privilege of what we do, so it is amazing to see them show up in numbers that shocked the industry and shocked us as well. What that means is more of these films can be made and made well."
At the root of any good story is a message that resonates, and Jesus Revolution has one that seems particularly poignant now. "We're in a similar time of division," Erwin observed. "So, I wanted to make a funny movie, make you laugh and cry. I've never been in a movie where people cheer during the film. Hopefully, it's a good experience and will entertain the audience. It's a great privilege in life and our number one goal, but there really is something to think about after you experience the film. Like how can this happen again today? I love the theme of loving the other and loving people that you don't quite understand. I think that that's a powerful metaphor for our world today."
Jesus Revolution is now showing in theaters nationwide.