"Fight the Power" Producer Helen Bart on Exploring Hip Hop's Explosive Power With Chuck D
Nearly fifty years ago in the Bronx, on August 11, 1973, Jamaican American DJ Kool Herc used two turntables to spin funky drum breaks at his sister's back-to-school party. The event turned out to be hip hop's big bang moment. In the decades that followed, the music became a politically charged platform empowering Black America to share its culture through rhymes brimming with wit, ferocity and pathos. Fight the Power: How Hip Hop Changed the World, developed by Public Enemy rapper Chuck D and his producing partner Lorrie Boula, documents rap music's explosive power as it expands from an impoverished New York City borough to become a global phenomenon.
The four-part series from PBS and BBC Studios, which airs its final two episodes on February 21 (check local listings) combines archival footage and interviews with hip hop luminaries including Ice-T, Fat Joe, MC Lyte, Eminem, Grandmaster Caz, Abiodun Oyewole of The Last Poets, KRS-One, Roxanne Shanté, will.i.am, Melle Mel and Lupe Fiasco.
Fight the Power producer Helen Bart helped put the series together with a cohort of British colleagues, including director Yemi Bamiro, producer/director Shianne Brown, researchers Chandler Pierre, Lola Mosanya and Yeota Imam-Rashid, assistant producer Samora Tikli, editor Paul Holland, commissioning editor Max Gogarty and BBC Music director Lorna Clarke. "We're all massive hip hop fans," Bart says. "I spent 15 months working on this, so it took longer than we expected, but we wanted to make sure we got it right."
Speaking from her home in London, Bart reflects on the challenges of condensing the history of hip hop into four concise chapters.
How did you get involved in Fight the Power?
I'd worked with Steve McQueen on the Small Axe series about London's west Indian community from the late sixties to the 1980s, which is very much my background, and his background as well. We wanted to shine a spotlight on what is essentially untold history. I also produced Black Power: A British Story of Resistance and Uprising about the 1981 Brixton uprising [of Black youth against police]. These films all made the point of fusing social history with the politicization of these events and that was partially why I was asked to work on Fight the Power.
Half a century of hip hop makes for a sprawling topic. How did you go about organizing all that material into four episodes?
From the word go, there was a very clear sense of what Chuck D and Lorrie Boula wanted to achieve.
Which was?
They wanted to show that the music itself was a revolutionary act that helped shaped the thinking of the Black, Brown and Hispanic population in the United States. We ran with that. We had regular meetings with Lorrie, who'd grown up in the south Bronx, and she constantly liaisoned with Chuck who brought his own experience of the music having grown up in Long Island. We were Black British and even though we were massive hip hop fans, we needed that curation from the American side. They were very particular.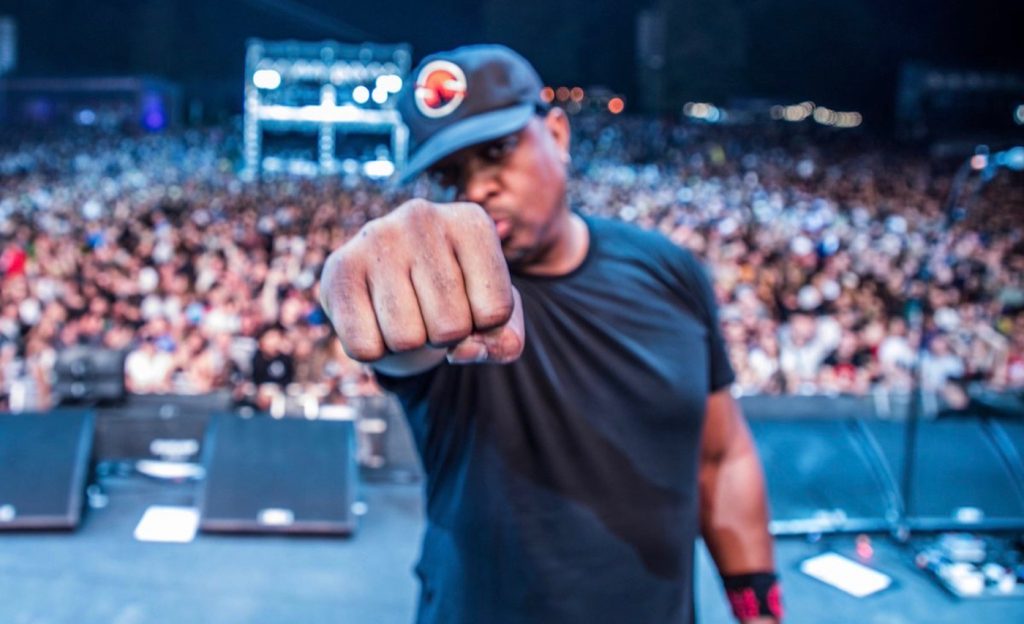 Can you give an example?
Our director Yemi Bamiro beautifully illustrated the influence of Kool Herc, with his Jamaican background, which is something we're very aware of here in the UK dancehall community. Kool Herc contributed to the block parties where hip hop really begins so when we'd present that information, Chuck, Lorrie and [consultant] Nelson George would say "Trim it back a bit because we've only got four episodes." It's the idea that you can't do everything so let's keep it tight and get into some political beats.
The series documents how the assassinations of Martin Luther King and Malcolm X in the sixties created a climate of social unrest and covers politicians like New York senator Daniel Patrick Moynihan, who recommended a "benign neglect" policy for Black citizens. The situation seemed pretty grim in the early seventies.
But what we didn't want to do was to portray a community that was consistently down. We wanted to show the joy and the love and the creativity within the community as hip hop emerges through these four disciplines [of emceeing, deejaying, breakdancing and beatboxing]. By the time we get to Episode 2, we're showing this duality where, on one hand, you've got a rising Black middle class but you've also got the crack epidemic. And we also get into the move from New York to L.A. and how that manifested in gang culture.
Chuck D talks about writing "Fight the Power" for Spike Lee's 1989 movie Do the Right Thing. Around the same time, west coast rappers start making music that addresses police brutality in Los Angeles.
We go into some of the reasons behind songs like "6 'n the Mornin'" by Ice-T or NWA's "F*** tha Police." We wanted to show police brutality going back to graffiti artist Michael Stewart [who died in 1983 after being beaten by New York City transit cops] through the L.A. Rebellion in 1992 [following the acquittal of cops charged with beating Rodney King]. I hope we showed that without being too overbearing. At one point it was quite bloody.
The series' high-energy archival footage alternates with some very colorful interviews. How did those interviews come together?
We went to Los Angeles and New York and flew to Detroit to do the interview with Eminem. Chuck in his interviews brought the gravitas, the detail, the expertise, the revolutionary focus and I think we got that too from rappers like KRS-One and others.
Episode Four covers the last couple of decades when hip hop artists start making large sums of money but overall, it seems you wanted to remain focused on political messages rather than commercial hits?
Yes absolutely. The series begins with Black Lives Matter and the killing of George Floyd so we had to go back to that and show that this music has a revolutionary impulse, with Black Lives Matter as our endpoint. Along with that, Chuck references how rap has become a force for revolutionary change around the world, and played an extraordinary role in the Arab Spring, the Hong Kong protests, in Ukraine, in Senegal. I think you leave Episode Four understanding that rap is still a call to action. Yes, some rappers become billionaires, but they're still making cutting-edge music that says something about the world we live in.
On a personal note, when did you first start listening to hip hop?
I was 11 or 12, but it wasn't called hip hop at that point in the UK, it was called electro. My brother bought Def Jam records and I'd listen to that stuff and L.L. Cool J. Then I got into A Tribe Called Quest and the Native Tongues movement, which you could argue was equally important but with jazz influences and not as blatantly male or misogynistic. And then Public Enemy. I saw Do the Right Thing when that came out. I visited with my aunt in Bed-Stuy for a while and really got a sense of where the energy of this music came from, so that was exciting.
In the course of making Fight the Power, what did you learn about hip hop that you didn't know before?
I loved the interview with Roxanne Shanté talking about how she didn't win this best rapper contest because they wouldn't give it to a woman. That affected her terribly but then she's also the person who meets and nurtures Nas. I didn't know that until we worked on this series. There were loads of little moments like that which took me by surprise.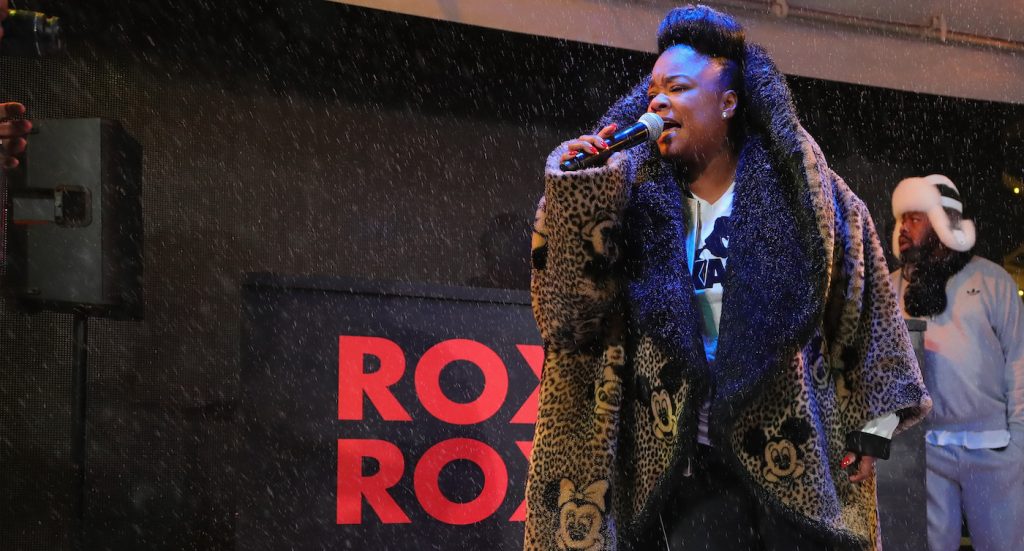 For more on upcoming TV series and films, check out these stories:
"The Little Mermaid" Teaser Reveals Fresh Look at the Live-Action Remake Starring Halle Bailey
"Descendant" Co-Writer & Producer Dr. Kern Jackson on Uncovering Living History in Mobile, Alabama
Marvel Studios Boss Kevin Feige Says "Spider-Man 4" Script Being Written for Tom Holland
Featured image: Chuck D. Courtesy PBS.