New "Ant-Man and the Wasp: Quantumania" Photos Reveal the MCU's New Boss Villain & More
In the new trailer for director Peyton Reed's Ant-Man and the Wasp: Quantumania, the stakes of the MCU's first Phase 5 film are clear. On the hand, you've got the Lang/Van Dyne/Pym family, consisting of Scott (Paul Rudd) and Cassie Lang (Kathryn Newton), Hope Van Dyne (Evangeline Lilly), Janet Van Dyne (Michelle Pfeiffer), and Hank Pym (Michael Douglas). As the film opens, things for this super-family are going pretty well—Scott had a new book coming out, and their found-family unit is happy, healthy, and intact. That is until they're beckoned to the Quantum Realm, where the MCU's new Big Bad is waiting. That would be Kang the Conqueror (Jonathan Majors), who has an offer to make Scott—if Scott can help Kang, in return, Kang can give Scott back the years back that he lost with his daughter when he was stuck in the Quantum Realm, and she grew from a little girl to a young woman, assuming he was one of the people snapped out of existence by Thanos.
The trailer gave us a glimpse at just how bad things get when Kang doesn't get what he wants. Quantumania will not only explore the strange creatures and people living down in the Quantum Realm, Kang's domain, but also what happens when you pit an Avengers-level threat against a single family rather than the assembled Avengers. We know how important Jonathan Majors' Kang will be going forward—the fourth Avengers movie is titled Avengers: The Kang Dynasty. Now, having seen the new trailer and this cache of new images, we are getting the outlines of how Ant-Man and the Wasp: Quantumania will re-introduce Kang (he appeared at the of Loki on Disney+, albeit a different version of himself) and set up the stakes for Phase 5. Quantumania will stick close to the Lang/Van Dyne/Pym family, pit them against the most powerful villain since Thanos, and kickstart Phase 5 with a trippy, multidimensional sci-fi epic. We know Kang, or some version of him, must survive, so one of the burning questions going into Quantumania is how will the Lang/Van Dyne/Pym family survive, too?
Check out the new images below. Ant-Man and the Wasp: Quantumania hits theaters on February 17: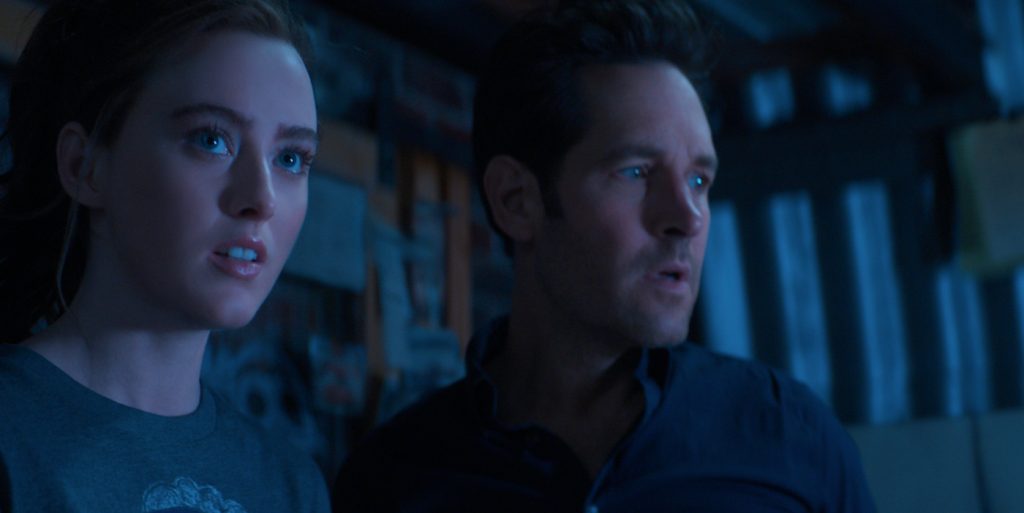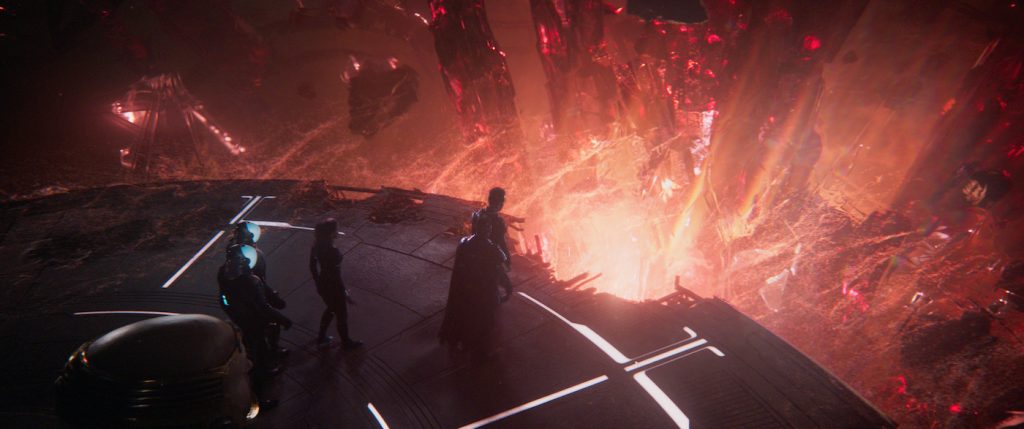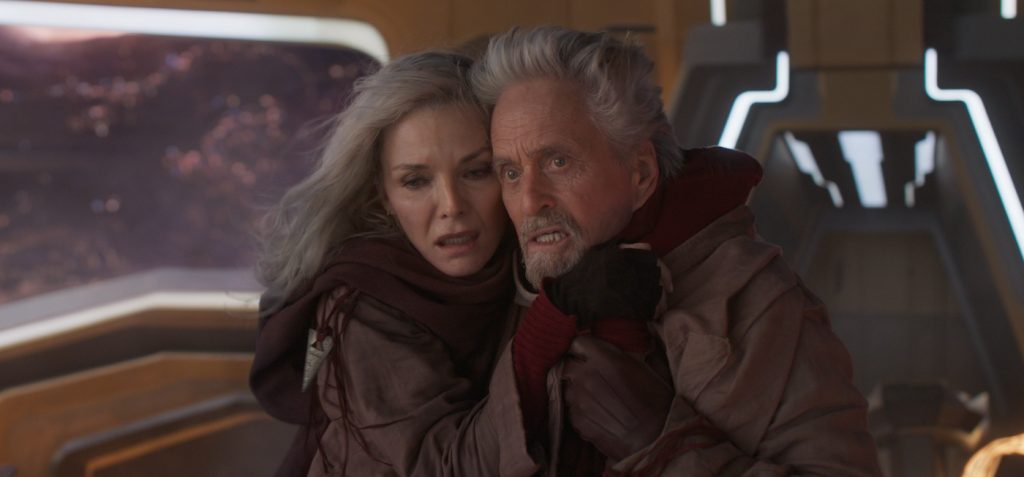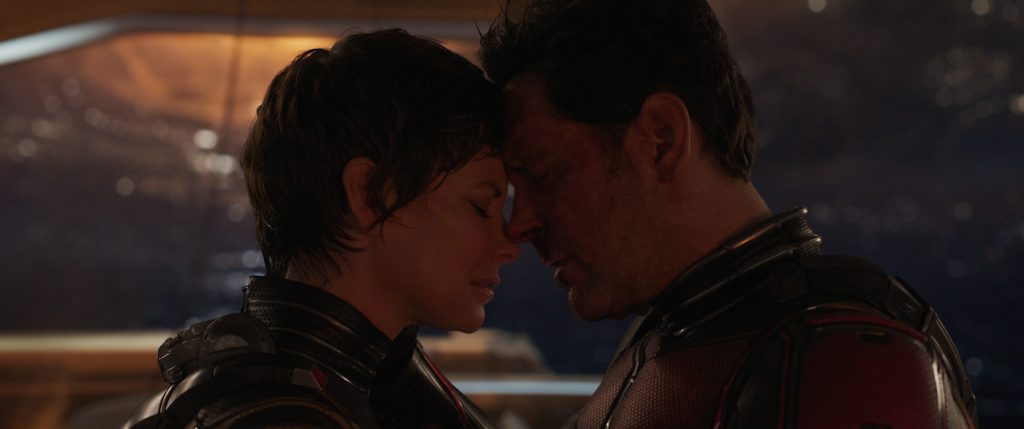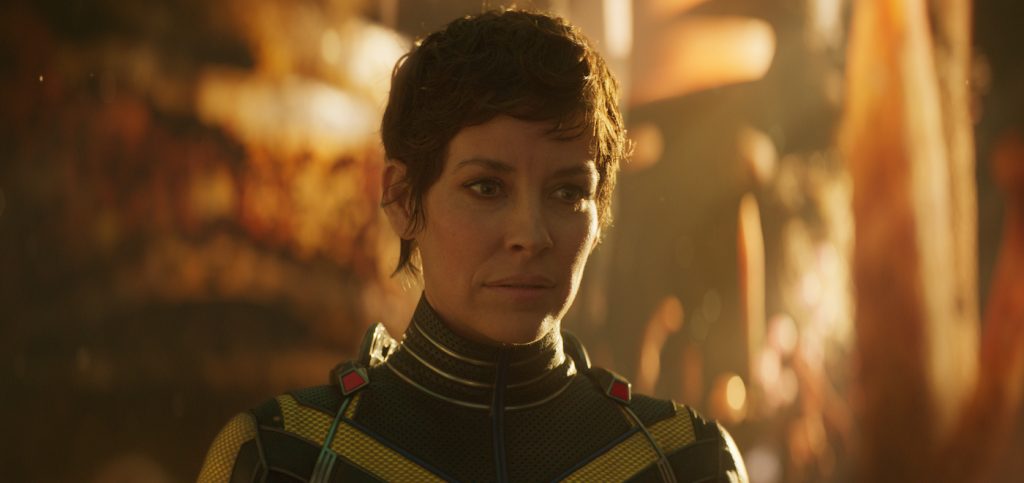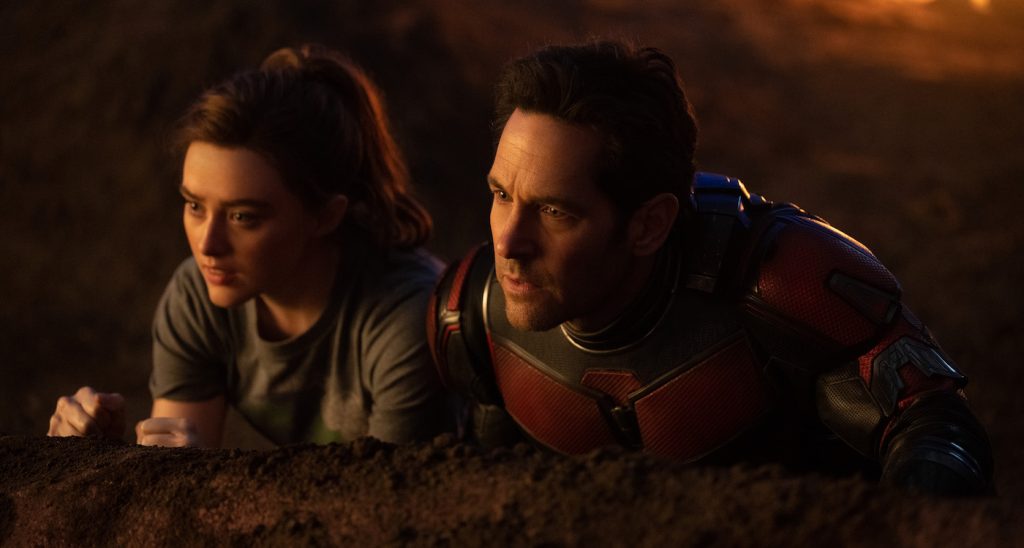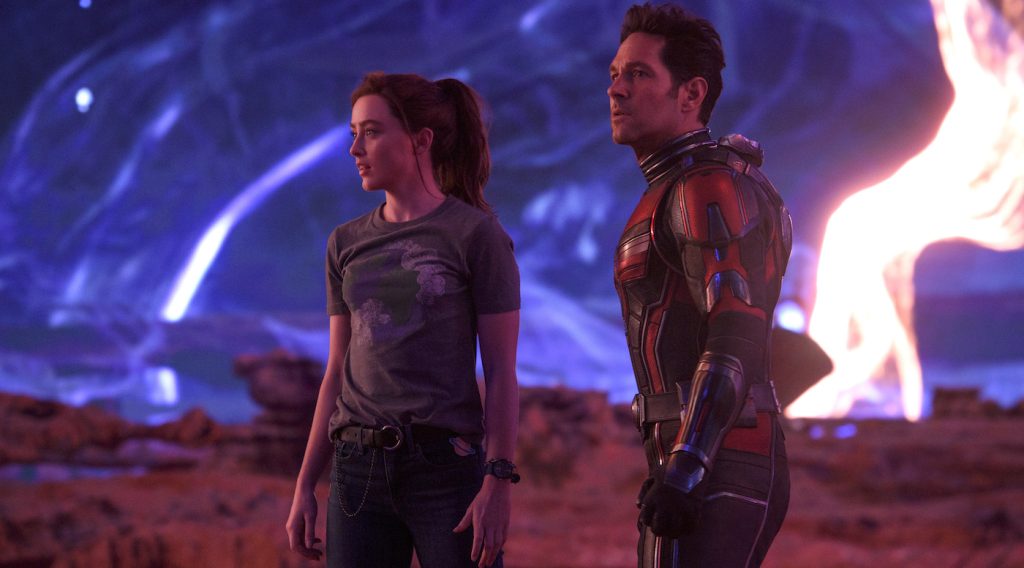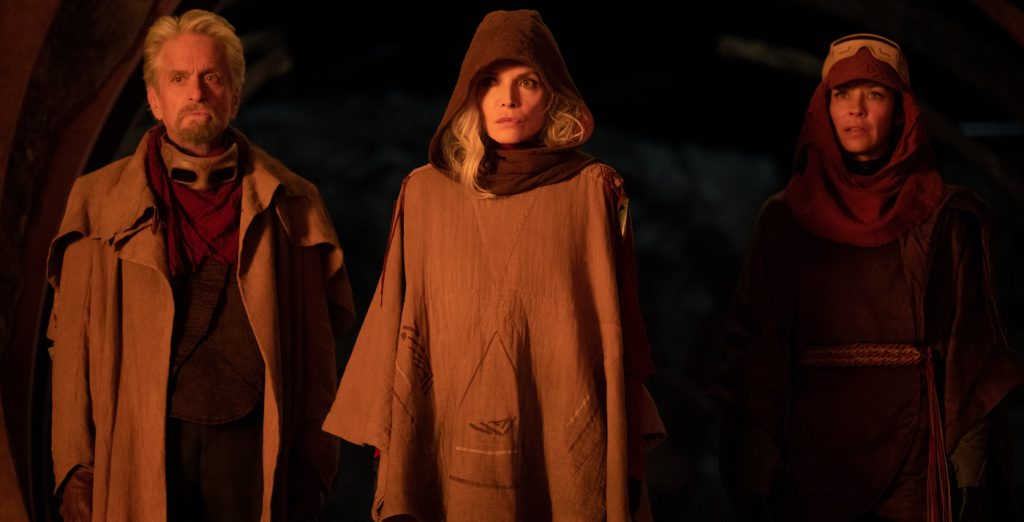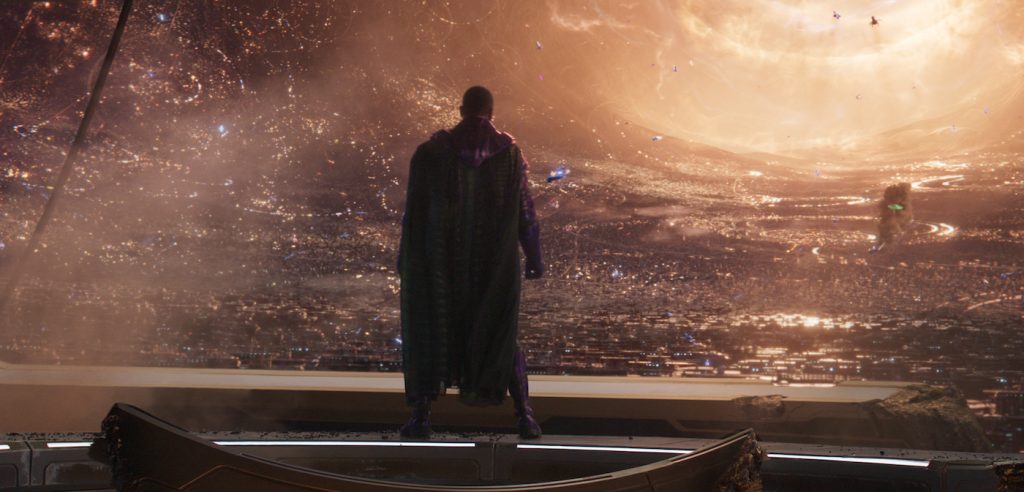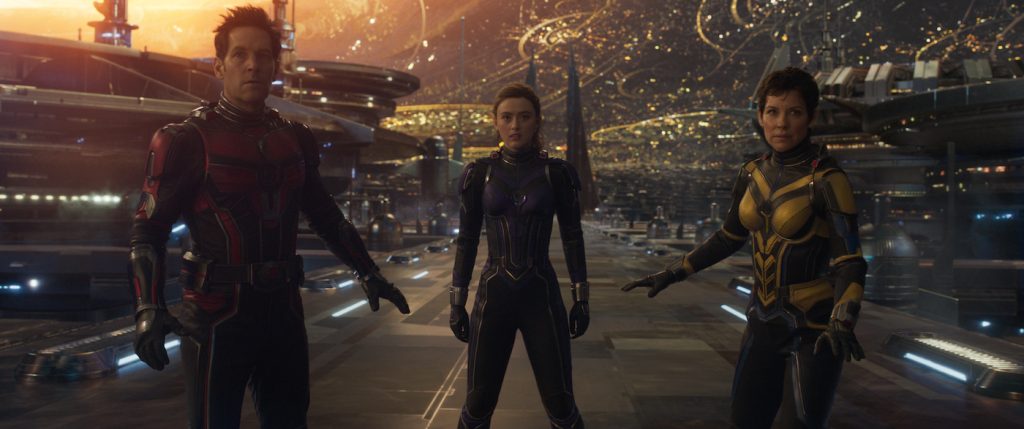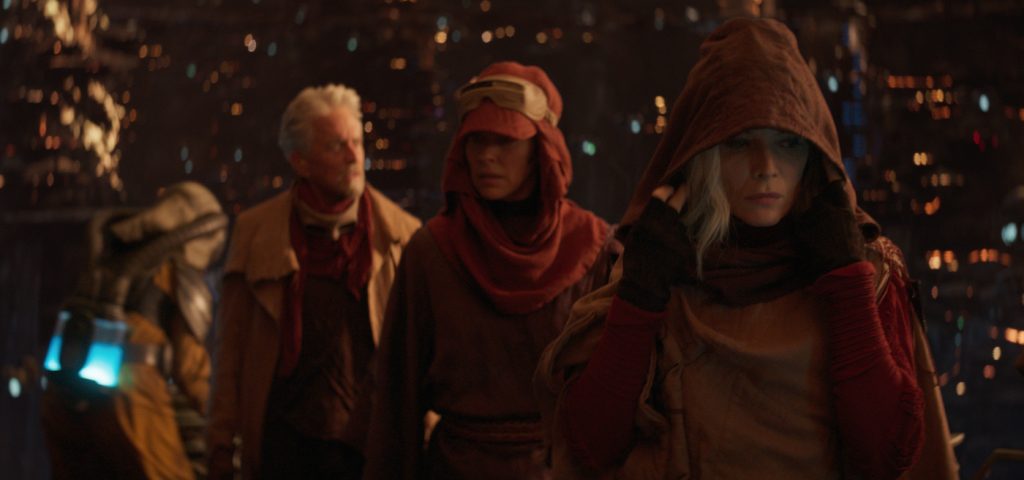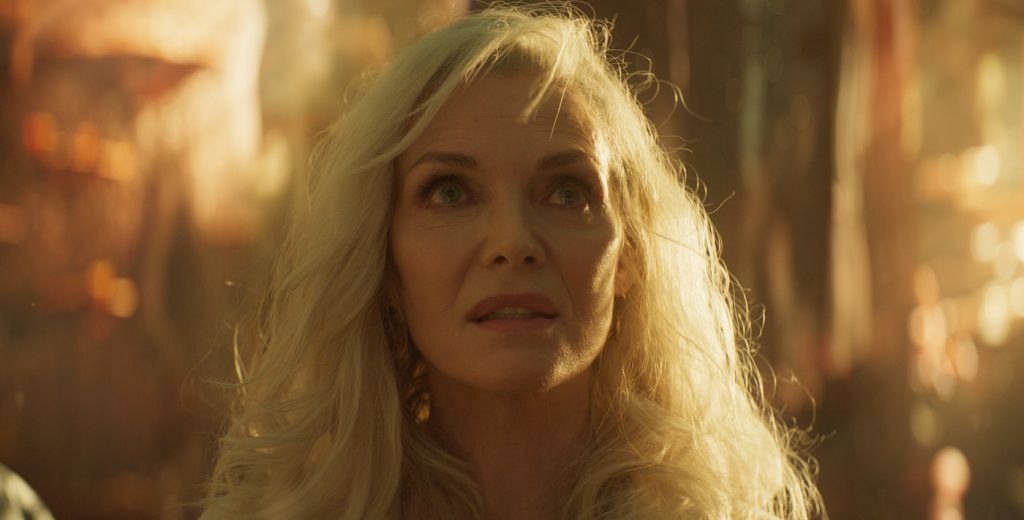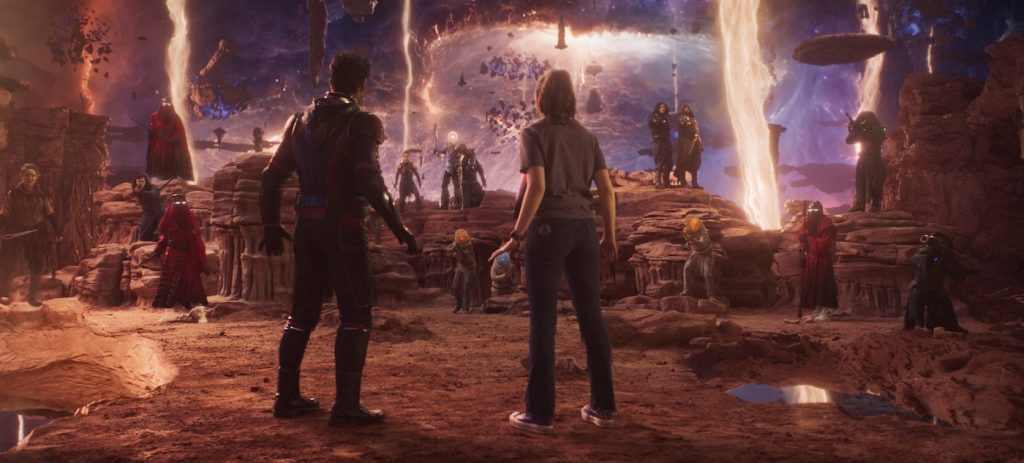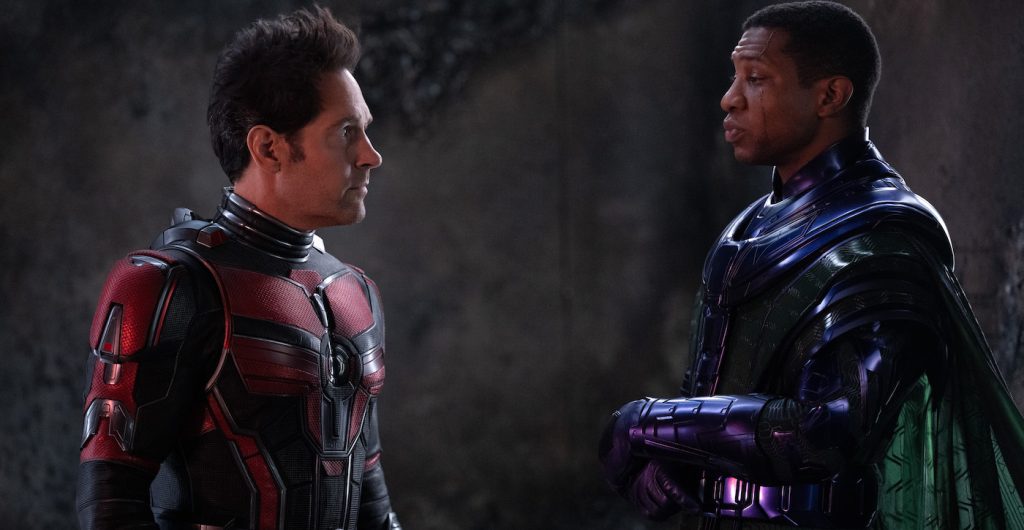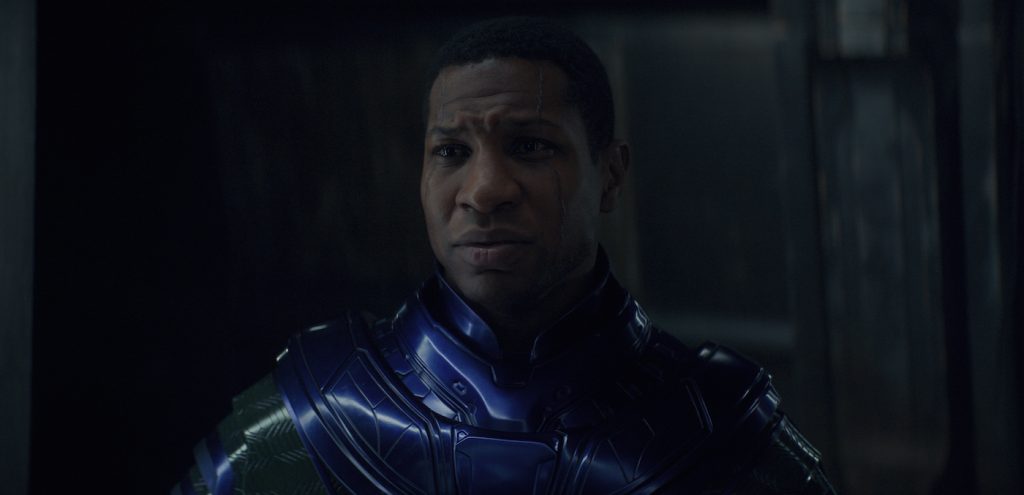 Featured image: Jonathan Majors as Kang The Conqueror in Marvel Studios' ANT-MAN AND THE WASP: QUANTUMANIA. Photo courtesy of Marvel Studios. © 2023 MARVEL.