"Alice, Darling" Director Mary Nighy on Her Chilling, Emotionally Resonant Feature Debut
Alice, Darling, Mary Nighy's feature film directorial debut explores an insidious form of emotional and psychological abuse: coercive control. In its stirring portrait of Alice, a young woman in denial about her partner's manipulative and oppressive behavior — played with dazzling depth by Anna Kendrick — the film takes an honest look at the unsettling impact of such abuse. When Alice spends a few days away with her two best friends, she is forced to face her reality and make a life-altering choice.
Nighy, who has directed British television shows including Traces and Industry Season 1, shot the film in just three weeks during the pandemic, primarily at a lakeside cabin in Canada. In addition to Kendrick, her cast includes Charlie Carrick, Wunmi Mosaku, and Kaniehtiio Horn. Alice, Darling premiered at the 2022 Toronto International Film Festival and is a Lionsgate release. 
The Credits spoke with Nighy about tackling a subject not often dramatized, getting Kendrick on board, and keeping the focus on Alice's experience rather than her tormentor. The following interview has been edited for length and clarity.
How did this project come to you? Had you been considering directing a feature for a while, and if so, why was this the one?
When I made the film, I'd already been directing TV shows in the U.K., and I was looking for a feature project. I met producer Christina Piovesan in Canada through another project that I was developing, and she said, I really think you should meet Katie Bird Nolan and Lindsay Tapscott, who are young producers in Toronto who have a production company. We looked for a long time for the right project to work on together. They produced [screenwriter] Alanna Francis's first feature with another director, and that did well, so they then came to me with Alanna's second feature, Alice, Darling. When I read it, I felt immediately that this was a story that I could really do something with, and above all, what really spoke to me was how internal the world of Alice is and how difficult that is to dramatize and how that would really be an exciting challenge.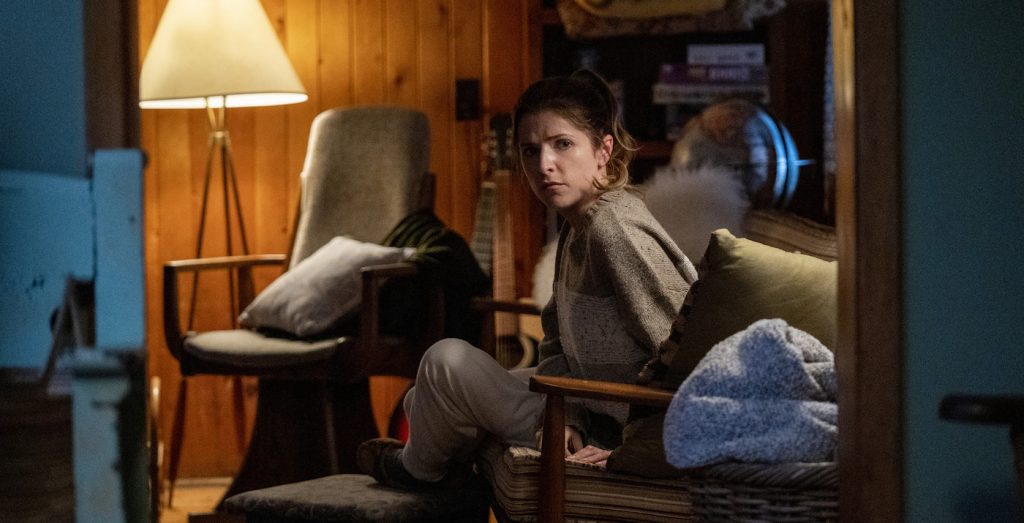 Was there an inspiration for Alanna to write this story?
Yes, she had been thinking a lot about the subject and had become very interested in coercive control. Before I spoke to her, I spent a long time just talking to the producers and reading the script, and I did my own research on coercive control. It actually became a crime in the U.K. fairly recently after some very high-profile cases of women, who'd been married for many years killing their husbands, and it emerged in the course of their court cases that they had been completely controlled for the whole of their marriages, and sometimes even their adult children were not aware of how bad it had been for them.
You don't really meet Alice's boyfriend, Simon, until well into the film, nor do you really see the abuse outright. The nuances in her behavior throughout the story are a very interesting way to depict this type of abuse.
I'm glad you found that. Yes, we definitely wanted to talk about a kind of abuse that, as you say, isn't very often dramatized and to try to do it in a way that really focused on Alice. Because I think sometimes the difficulty with filming something, whether that's something that's controversial or difficult, like abuse or rape or even at the more titillating end of the spectrum, filming drug use, strip shows, anything you're trying to shine a light on and in some ways critique, I think sometimes you enter territory where you can end up glamorizing or perpetuating the subject matter that you're trying to critique. And so one way that we tried to handle that with Alice, Darling is to really focus on the experience of it for the person who is being controlled and being manipulated rather than focusing on how it's done, to try to show the feeling of it.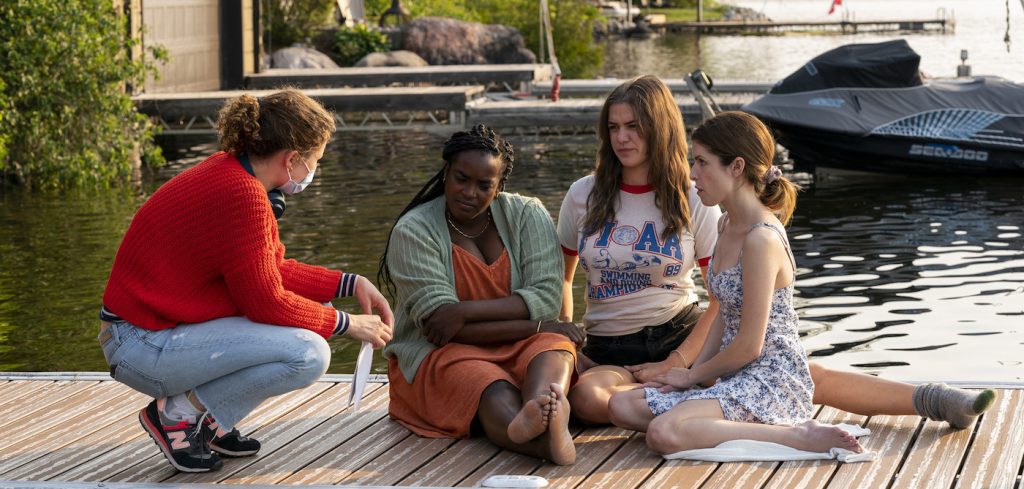 What's also interesting is the film's other theme: female friendship and how important it is for women going through this ordeal.
I think that's right. All of the people involved in making the film had strong friendships, and a lot of the people making the film were women, and we all felt that sometimes when you see female friendship portrayed, whether in film or TV, it can be quite a reductive picture, where the women are always giggling or, I don't know, shopping or getting drunk or talking about boys. Some female friendship is actually dealing with the confrontation or the jealousy and the passion that can exist within it. It's not a completely rosy picture, and it's not completely a rivalrous picture, either. It's complex, and I think Alice finds in the end that she's reminded of who she is by those friendships, which pre-exist her relationship with Simon. So they also, in some ways, allow her to retrieve her identity.
How did Anna Kendrick come to be cast?
Anna Kendrick was somebody that I've always admired. I loved her work across the board really, but I was always really struck by Up in the Air and A Simple Favor as well. I brought on a casting director who I think is hugely talented named Alice Searby, and we both spoke about Anna Kendrick as an extremely clever actress. And so we felt very excited about her doing it. I sent her a letter, and we sent her the script and the imagery and how we wanted to shoot it. And then, once her agents received the script, they very quickly said we'd love to send this to Anna, and she very quickly responded and got on a Zoom with me. We spoke for two hours, and it became very clear that this was subject matter that had a very special connection for her, which we didn't know when we approached her. She wanted to be very sure that we were going to handle the material with delicacy and the idea of Simon more as an absence than a presence. I think that reassured Anna that we shared a vision for the film, and so she came aboard and I was blown away on set by the subtlety and the nuance of what she did. It was also really exciting to see the chemistry with Wunmi Mosaku and Kaniehtiio Horn and to see it with Charlie as well and how much how they trusted each other.
Featured image: Anna Kendrick in "Alice, Darling." Courtesy Lionsgate