Sinéad O'Shea on her Unflinching & Award-Winning Documentary "Pray For Our Sinners"
Dublin-based filmmaker Sinéad O'Shea wasn't sure what she'd find when she returned to her small hometown of Navan, north of Dublin, last year to interview Mary Randles, who'd been a local doctor alongside her late husband Patrick. O'Shea did not expect to discover that, in addition to the Randles, other residents in Navan years ago stood up to injustices inflicted by the Catholic Church, which then controlled all aspects of life in their tiny town. 
O'Shea's documentary Pray For Our Sinners recounts the experiences of Mary, Betty, and Ethna about the brutal treatment of young, unmarried pregnant women who were separated from their families and placed in "mother and baby homes," run by Catholic nuns, where girls were mistreated, many infants died, and many were taken illegally for adoption. A fourth subject, Norman, details how as a boy, he was routinely beaten in school until he and his mother went public, with the support of Dr. Patrick Randles, about the brutality of corporal punishment. Norman was ostracized and forced to leave school at age nine to work in a factory long before physical punishment in schools was eventually banned in 1984.
Pray For Our Sinners had its world premiere at the Toronto International Film Festival and won best documentary honors at the Hamptons Film Festival on October 15. The following day, the film screened in Boston's GlobeDocs Film Festival.
"When I left Navan at 17, I felt it was a conservative place. I discovered later it was a hotbed of resistance. I'd been oblivious," said O'Shea following the GlobeDocs screening. A friend told the filmmaker about Patrick Randles and how he had "really stood up to the church in terms of corporal punishment. I met [his wife] Mary, and she was emphatic about Paddy's role but did not mention [the work] she'd done or the mother and baby homes." While O'Shea was conducting interviews with Mary, a report came out in 2021 that cited atrocities in Ireland's mother and baby homes where 9,000 children died over the decades all the way until 1998, O'Shea said. "I asked if she knew about it, and she said, 'Oh yes, we used to hide unmarried mothers here.' It was so amazing. She would never volunteer information, but if you asked her the right questions, she'd tell you. It's part of the general modesty of the place."
O'Shea did ask the right questions and was able to draw the painful memories from her subjects. A journalist for the BBC, Al Jazeera English, and The Irish Times, among others, O'Shea's first feature documentary, A Mother Brings Her Son to Be Shot (2017), was about paramilitary violence in Northern Ireland and its effect on one family in particular. "I investigated the family for five years on and off. It helps to be not grandiose with people," she said. "The famous or politicians, if you are too modest, they freak out; they think you're incompetent. But normal people like it."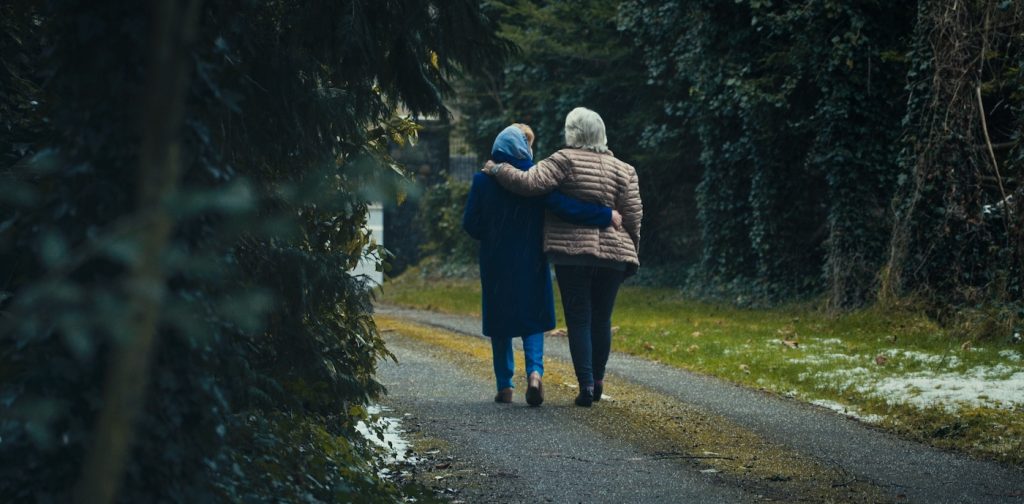 O'Shea wanted to highlight how these ordinary people stood up to the powerful Catholic Church's injustice and mistreatment at a time when there was little institutional or community support. In addition to sheltering young girls at their home, the Randles dispensed contraception, which was illegal at the time, and helped Betty get her infant daughter back after she was illegally adopted. Ethna refused to go to a mother and baby home and kept her baby. 
O'Shea said one of her goals for the film is to give credit to these unsung heroes.
"Nobody was praising them for taking such huge risks when the stakes were really high for them. To me, that's real heroism. I sometimes think a lot of what we praise these days is quite shallow; when the stakes are high, that's bravery," she said.
"I'm not sure if this is a film of suffering or triumph," said O'Shea. "It's a bit of both. In the case of Norman, the price he paid for resistance was unbelievable. Was it worth it? Certainly, it wasn't for Norman. To go to a factory at nine was a huge price. In some cases, just expressing difference and saying no was really difficult in a society dominated by one form of thinking."
The film traces the decline of the church's power in Ireland and the advent of social changes, including the right to divorce, abortion access, and gay marriage. The film may be resonating with festival audiences in North America especially, said O'Shea, because many are now seeing how easily such gains can be stripped away.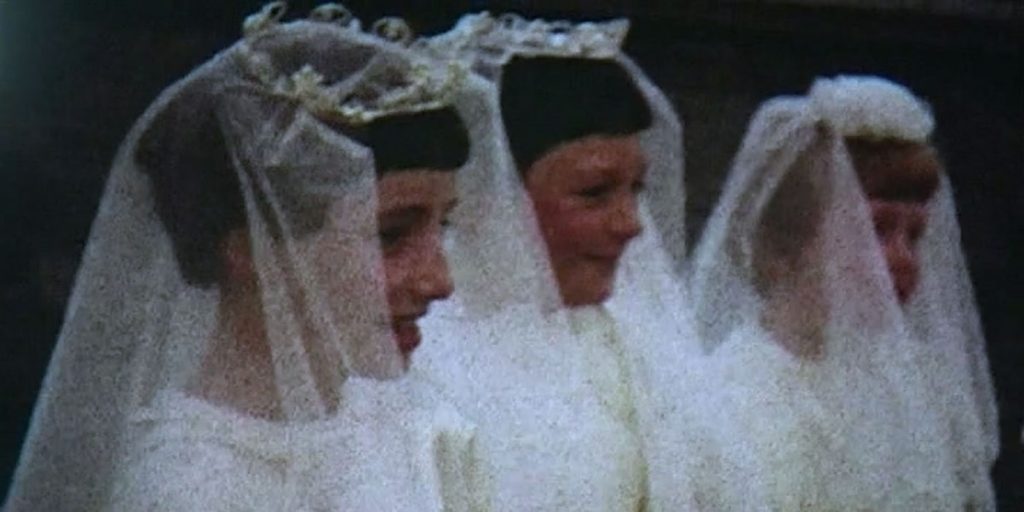 "It does point out the dangers of church-state collusion. That relationship needs to be quite separate. But I had no idea [about this] when I was making the film. I began in early 2021; by feature documentary standards, it was a swift process. When I met Mary, it was the height of Covid in Ireland, and everything was shut down, so I asked [the national agency for Irish film, Screen Ireland] to give me a micro-budget to make the film, and they agreed to that," said O'Shea. "We shot over a few days, then we didn't have enough for an edit, so we spread that over nine months. I finished the film in May and sent it to Toronto."
The film has screened in just a few festivals so far, but since it's already earned accolades, O'Shea hopes the attention won't offend anyone in Navan.
"Mary has seen it, and she loves it. Mary drove the film; she really wanted it to be about her husband. For her, it is about him and less all the other things, so she's pleased with it," she said. "I'd love it if Betty, Norman, and Ethna could watch it with a festival audience and feel the appreciation."
Featured image: A still image from "Pray For Our Sinners."