"The Mandalorian" Reveals First Images From Season 3
One of the big reveals to come from Disney's D23 Expo was the first trailer for The Mandalorian season 3, which revealed that Mando and Grogu would be heading back to Mandalore, where Mando has made a few enemies. It's been a while since we've gotten to spend quality time with Din Djarin/the Mandalorian (Pedro Pascal/Brendan Wayne) and the Child, considering The Mandalorian season 2 capped off in December of  2020 when the pair were saved at the last second by a young Jedi master named Luke Skywalker. During that season, Din Djarin made the cardinal sin of removing his mask. For that breach of protocol, he was booted from the Mandalorian tribe by the Armorer (Emily Swallow). In season 3, Din Djarin will try to find a way back into her good graces, but it's going to be tough considering how fast and loose he's played with their rules. (Consider his paternal care for Grogu, not typically what Mandalorians do with their bounty.)
The images include the featured shot of Din Djarin surrounded by his fellow—or former—Mandalorians, a fresh look at Bo-Katan Kryze (Katee Sackhoff), the woman Din took the Darksaber from (she still seems upset); Grogu, looking adorable as ever; and Mando's friend and fix-it woman, Peli Motto (Amy Sedaris), as ever on hand to help Mando out of a jam.
Check out the new images below. Season three begins in February of 2023: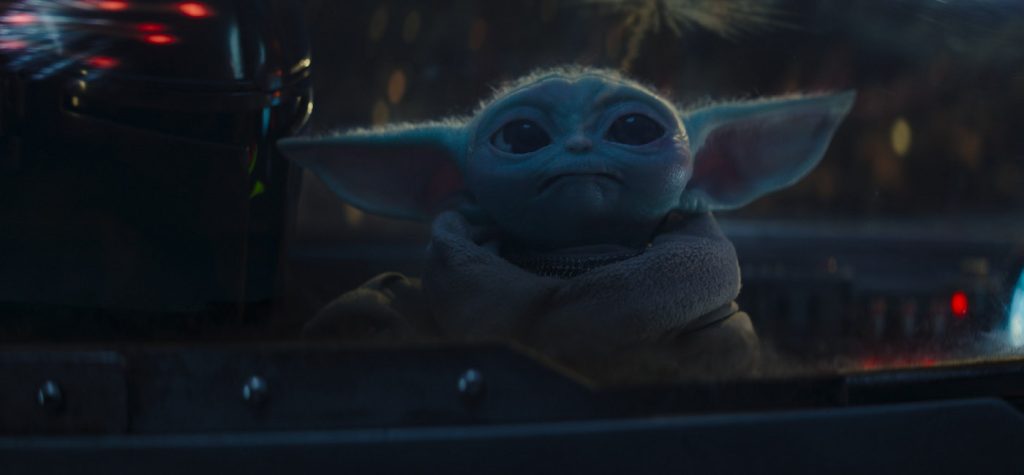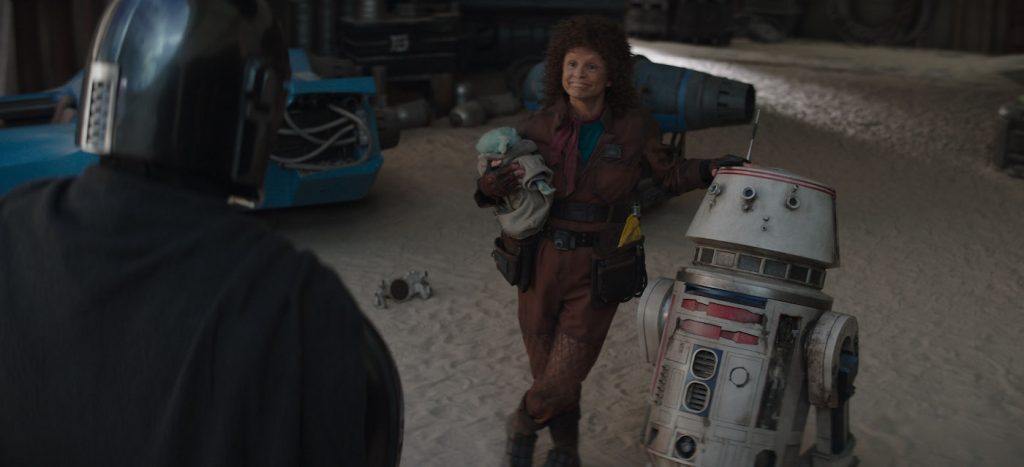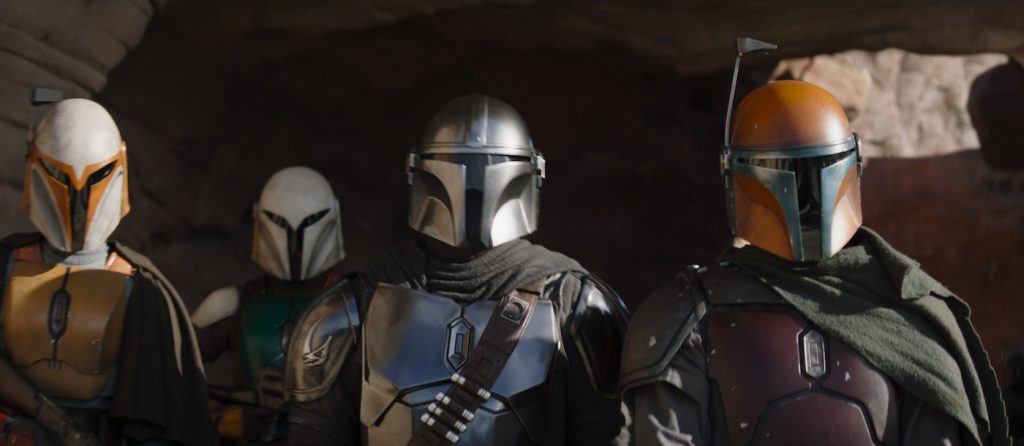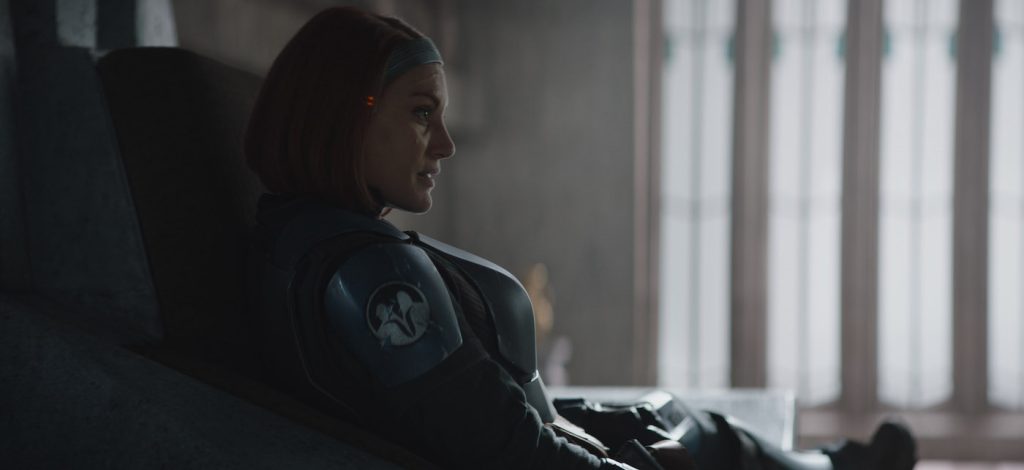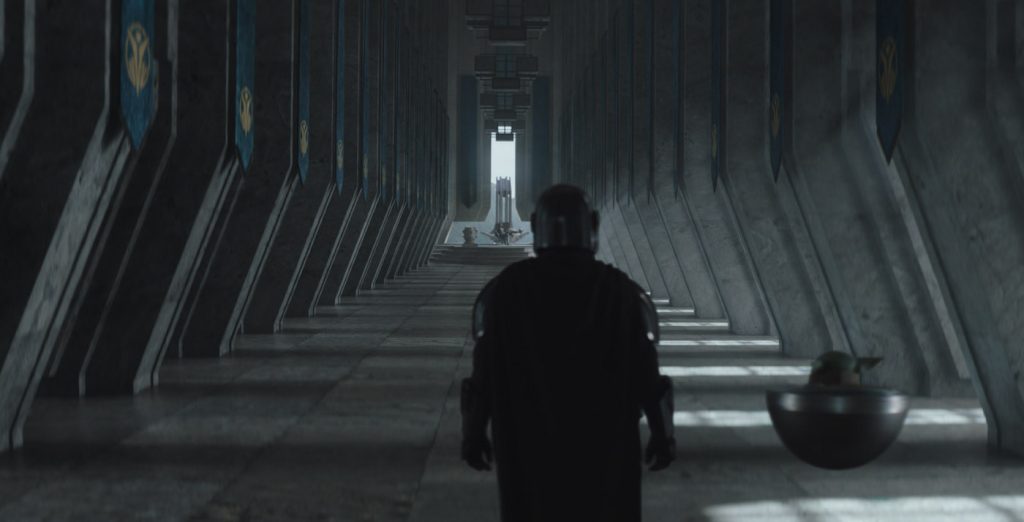 For more on The Mandalorian, check out these stories:
"The Mandalorian" Season 3 Trailer Reveals Mando & Grogu's Return to Mandalore
Here's How They Kept "The Mandalorian" Finale's Epic Surprise a Secret
"The Book of Boba Fett" Episode 2's Major New Villains, Easter Eggs, & Coolest New Character
Featured image: The Mandalorian (Pedro Pascal, third from left) in Lucasfilm's THE MANDALORIAN, season three, exclusively on Disney+. ©2022 Lucasfilm Ltd. & TM. All Rights Reserved.