"Moonage Daydream" Director Brett Morgen on Following David Bowie Down the Rabbit Hole
It's a bit of a miracle that director Brett Morgen survived creating Moonage Daydream, his kaleidoscopic deep dive into David Bowie's unique sound and vision. 
Morgen was six months into editing the film, the first project that had the full cooperation of Bowie's estate. But assembling the massive volume of footage, some of it never before seen, was taking its toll on the filmmaker.
"It was traumatic because we'd run out of funding, and I was the only producer, and I'd signed a contract. I could not afford to hire an editor or any consultants. I had to work my way out a rabbit hole, and that pressure got intense," said Morgen.
"Then the pandemic hit, and I was working in total isolation and, because of security concerns, we could not send a link out to anyone. I had no idea if [the edited footage] made any sense. It was as if I showed you something in Mandarin and you don't speak Mandarin. It's not going to make sense. It was at that level."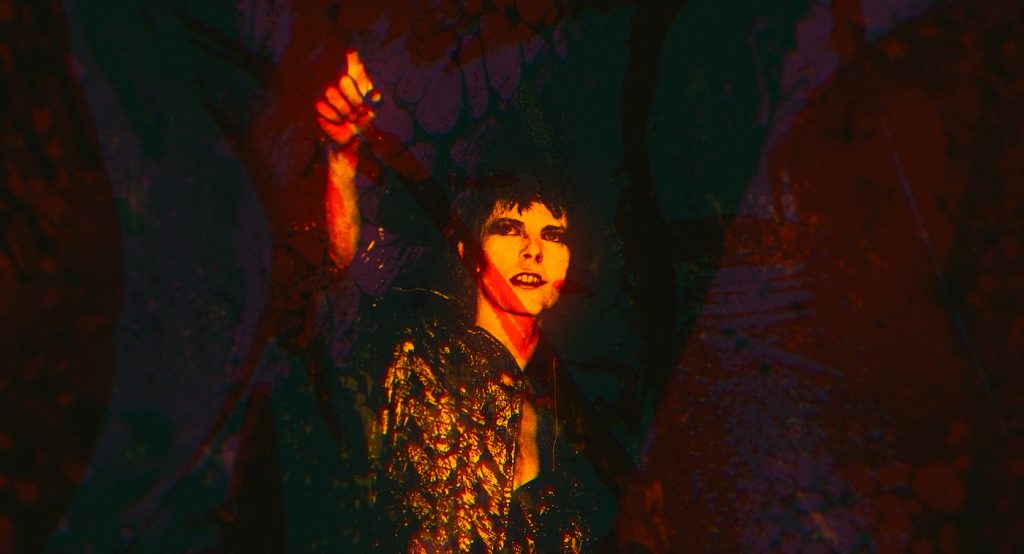 Morgen was about to leave Los Angeles to go to another location to edit when he asked his wife, Debra Eisenstadt, who is also his executive producer, "to come and look at what I had assembled. I told her, I just need you to tell me if it's sensible in any shape or form," said Morgen. 
"I turn around to press play, and she has her back to me, and I just start shaking and crying. I felt like I was about to get exposed. I was crazy.  I was Jack Torrance, and she was going to read, 'All work and no play makes Jack a dull boy.' I mean, I was totally convinced that was going to happen. When it was over, she said, 'keep going … there may be a diamond in the raw there. Keep doing what you're doing. You'll get there.' That was an empowering moment because at that point, I didn't have any idea it would resonate."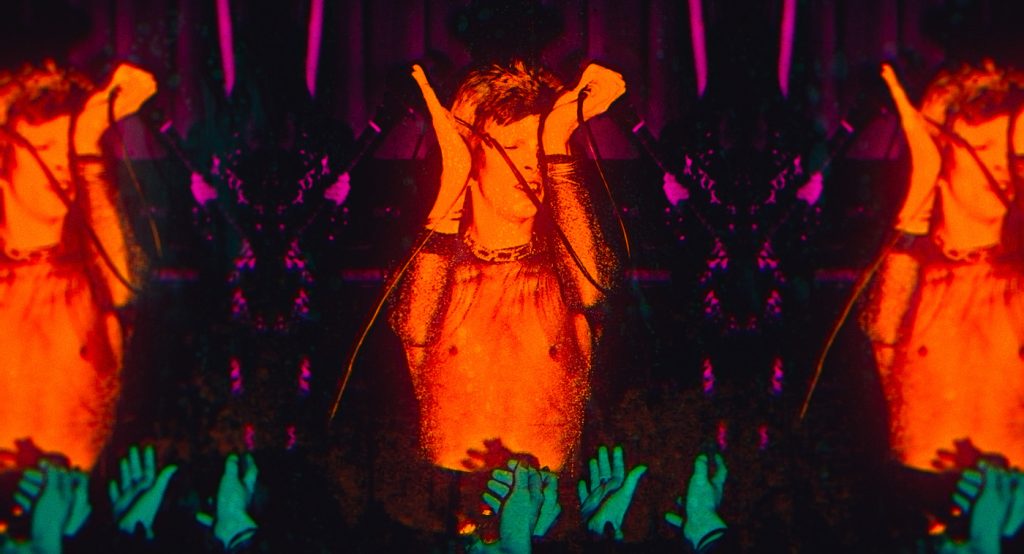 Morgen had been down the fully immersive documentary road before. He'd crafted memorable films from footage of Hollywood producer Robert Evans for The Kid Stays in the Picture; musician Kurt Cobain for Kurt Cobain: Montage of Heck; and another about the renowned primatologist Jane Goodall for Jane, his 2017 film compiled from hours of film footage shot by Hugo van Lawick that was rediscovered in 2014.
"Jane took three weeks to screen the material. I had put aside four months to screen Bowie owing to how large the inventory list was," Morgen said. "It ended up taking two years just to screen the material and a year to get it ready to be looked at. I was not prepared for this, budgetary or emotionally or physically. I was overwhelmed with images and media all sort of chained together."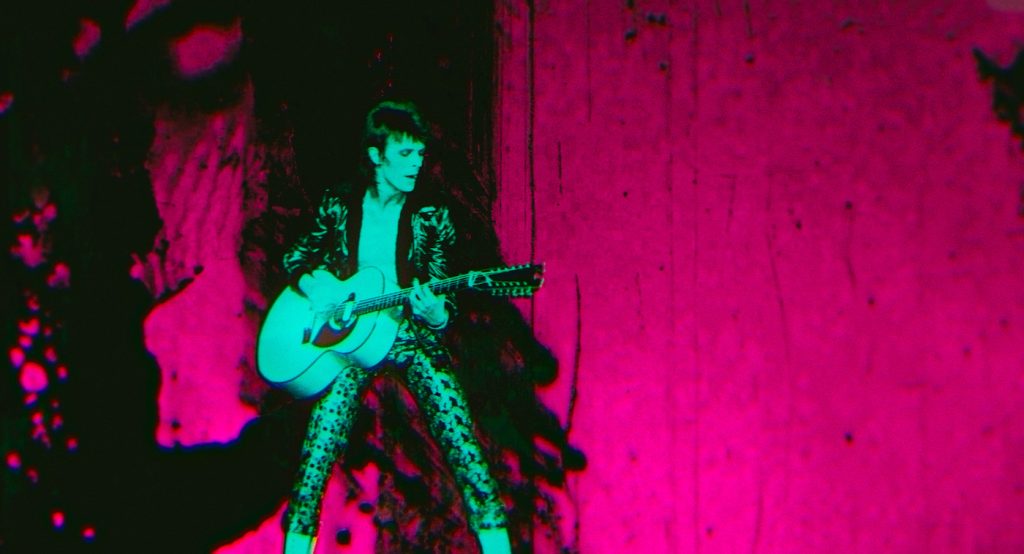 His quest from the start was to create a non-biographical narrative about Bowie, which was likely why Morgen earned the trust of Bowie's estate. "That became the kind of unicorn; to write a story without leaning entirely on the biographical chain of events," said Morgen. 
"The film is essentially rooted in Bowie's ideas of transience on a philosophical level. On a physical level, that manifests itself in a set of challenges he sets to try to get himself into environments that are foreign to him so he can put himself through the fire. He found that was when he could create, in these extreme environments, until he met [his wife] Iman, after which he found a way to create without having to put himself in the fire."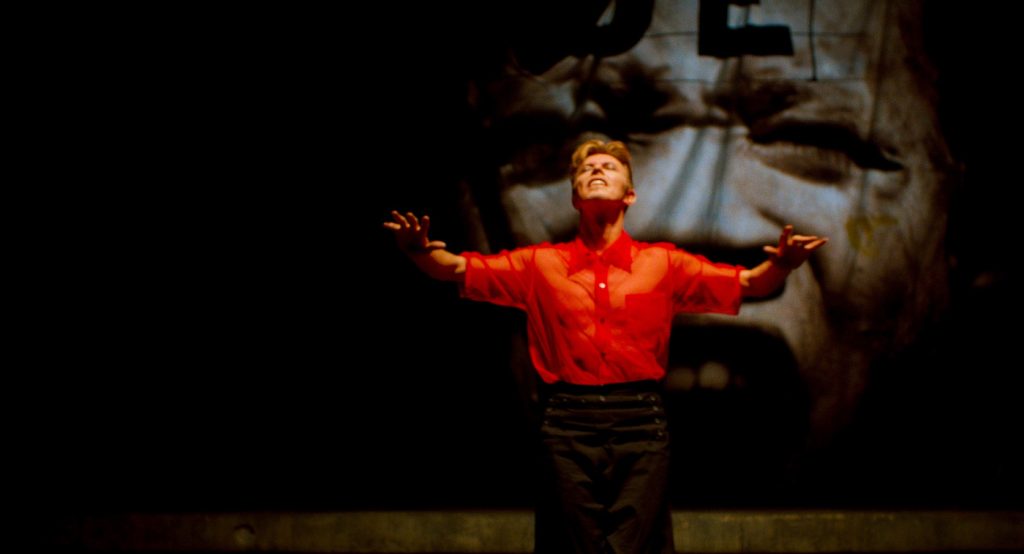 But Morgen wasn't at all convinced that his kaleidoscopic approach to Bowie would resonate with audiences until the film opened in theaters. 
"I thought no one was going to get it, and I was going to spend the weekend reading a bunch of social media posts from people saying it's awful, it's boring, I walked out, and it doesn't make sense," said Morgen. Instead, "to see people have life-affirming experiences [watching] a music documentary in Lima, Peru, in Melbourne, all over the globe, it's like we needed this. It's one thing at Cannes where the response is from European film critics. But when we opened globally, to see that it's registering with people, that in and of itself is a miracle. It is, as David would say, a heroic act."
Morgen is also heartened by the cross-section of audiences drawn to Moonage Daydream. "I've been going around Los Angeles this week to see the film in Burbank, in Century City, and it has an unusual audience of any film out there. The over-50s that you just don't see at movies too much are next to a 17-year-old kid with pink hair and 32-year-olds totally rocking out."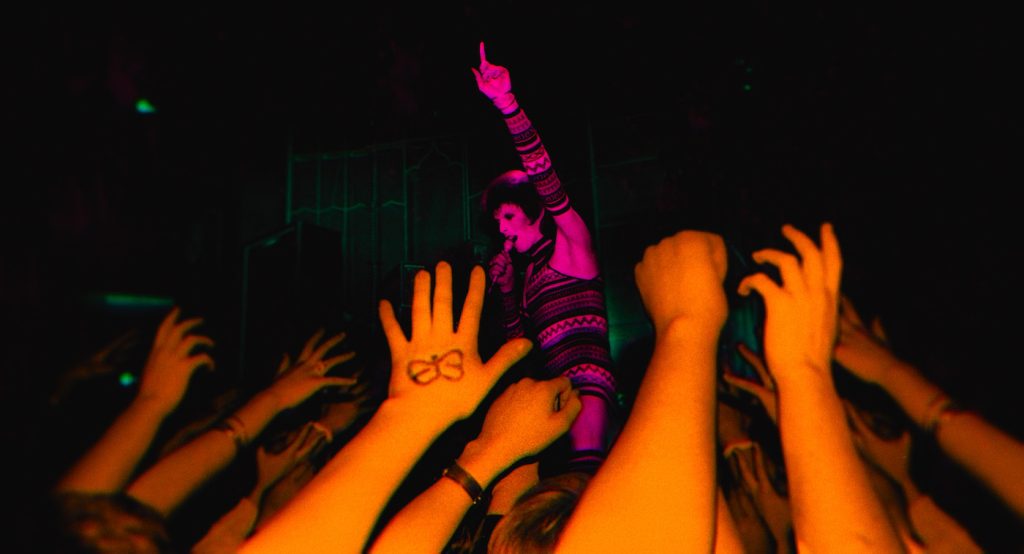 Immersing himself in Bowie's creative transformations triggered Morgen's own, he said. "It changed everything about how I want to proceed with my life and how I want to proceed with my career and what type of art I want to make. To not take a radical change, to me, would be to betray the last seven years of work.
"It demands that I take these lessons to heart. I'm eagerly looking forward in the next few months to restoring some physical balance to my life. But in terms of my feelings as an artist, I feel both fully satiated and at the same time inspired." 
Featured image: David Bowie in "Moonage Daydream." Courtesy Neon.