The Late, Seriously Great Olivia Newton-John Remembered By Fellow Singers & Stars
The beloved, bountifully talented Olivia Newton-John passed away at the age of 73 on Monday. John was at her ranch in Southern California when she passed, surrounded by family and friends. Newton-John's passing was announced by her husband, John Easterling, who cited the breast cancer diagnosis she has lived with since 1992. Newton-John has been an advocate for cancer research for years.
Newton-John was a pop icon, a movie star, portrayed the girl next door and a bad girl with equal charisma, and a generational talent whose role in Grease confirmed her as one of the most versatile talents working in film or music. Grease became one of the most popular movie musicals of its era, and its influence can hardly be understated. She also released No. 1 hits and massively successful albums, and yet along with her superstardom, Newton-John was adored not just by fans but the people who knew her.
Her daughter, co-stars, fellow stars, and a legion of performers who Newton-John inspired poured their hearts out on social media. Her daughter, Chloe Lattanzi, posted photos on Instagram of her and her mother.
View this post on Instagram
"My dearest Olivia, you made all of our lives so much better," wrote her Grease co-star, John Travolta, in a statement. "Your impact was incredible. I love you so much. We will see you down the road and we will all be together again. Yours from the first moment I saw you and forever! Your Danny, your John!"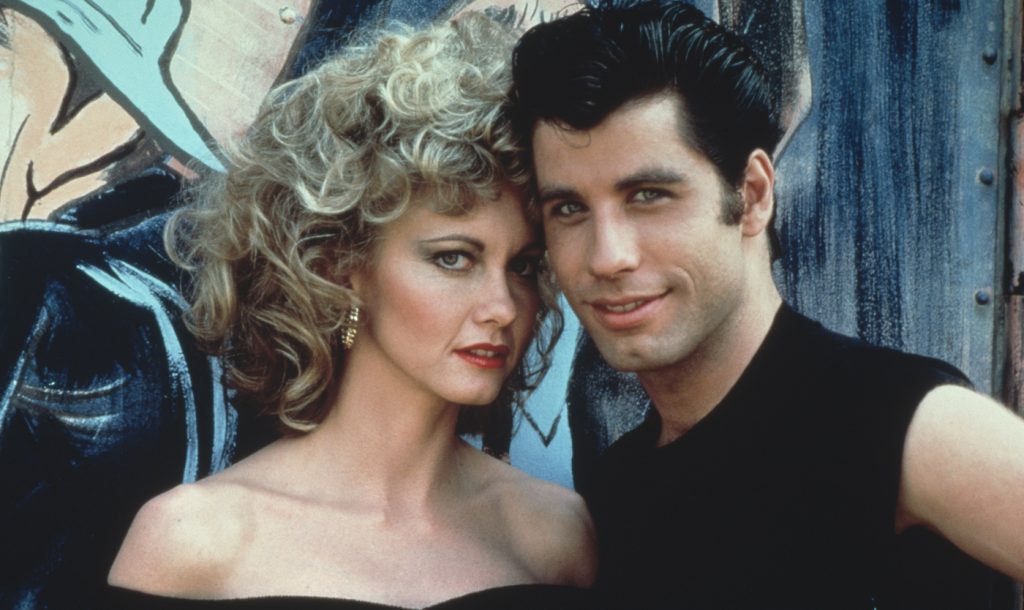 We've captured just a snapshot of the outpouring of love Newton-John has received in the past 24 hours. There is plenty more where this came from, like this tribute from Kylie Minogue.
Since I was ten years old, I have loved and looked up to Olivia Newton John. And, I always will. (Just like this picture @nfsaonline) She was, and always will be, an inspiration to me in so many, many ways. My deepest condolences to her family and loved ones. x ONJ4EVER pic.twitter.com/3nE8PVDFLy

— Kylie Minogue (@kylieminogue) August 8, 2022
Dionne Warwick, who had Newton-John on her 2006 album "My Friends and Me," wrote this:
Another angelic voice has been added to the Heavenly Choir. Not only was Olivia a dear friend, but one of the nicest people I had the pleasure of recording and performing with. I will most definitely miss her. She now Rests in the Arms of the Heavenly Father 🥲🙏🏾♥️

— Dionne Warwick (@dionnewarwick) August 8, 2022
Fellow singer Richard Marx shared photos of him and Newton-John, and recollections of her character.
My heart is broken. Rest now, sweet friend. You were as kind and loving a person as there's ever been. I'll miss you every day. 💔 pic.twitter.com/Z1zkVe9CVb

— Richard Marx (@richardmarx) August 8, 2022
Actress Daisy Fuentes Marx shared an image and all the love.
💔 She was a childhood idol, a super talent, so brave, always elegant & one of the most beautiful souls I've ever met. RIP Olivia. Sending condolences, love & light to her family. @olivianj 🕊 pic.twitter.com/9qC7e8nSPQ

— Daisy Fuentes Marx (@DaisyFuentes) August 8, 2022
RuPaul touched upon Newton-John's talent.
Rest in peace, Olivia Newton-John. Thank you for sharing your talent and inspiring us all. 💘 pic.twitter.com/Iu9I5ppLC4

— RuPaul's Drag Race (@RuPaulsDragRace) August 8, 2022
Another fellow singing star, Melissa Etheridge, shared a personal anecdote about how Newton-John reached out to her when she was diagnosed with cancer.
Journey well, dear friend. She was one of the first to reach out to me after my cancer diagnosis. What a beautiful woman and special talent. Hard to know what to say. She will be missed. https://t.co/Y4y4hwIhB4

— Melissa Etheridge (@metheridge) August 8, 2022
Stars like Star Trek's George Takei, Gabrielle Union, and Leslie Uggams shared the love, too.
We have lost a great, iconic artist in Olivia Newton John, gone too soon from us at age 73. I trust she is now in the great Xanadu beyond. Know that we are forever hopelessly devoted to you, Olivia. Rest in song and mirth.

— George Takei (@GeorgeTakei) August 8, 2022
"Grease" is my #1 movie of all time and made me a lifelong Olivia Newton John fan. Me and my sister watched Xanadu more times than I could count. Sending so much love and prayers to a real gift of a woman and talent. #RIPOliviaNewtonJohn 🙏🏾🙏🏾🙏🏾🙏🏾 https://t.co/1M8lcVQuON

— Gabrielle Union (@itsgabrielleu) August 8, 2022
Oh, no. My heart goes out to family and all loved ones of Olivia Newton-John. She was one of the sweetest, most sincere people I'd ever met. Her talent and stardom were natural and unforced. We were all hopelessly devoted to her. 🙏😥💔https://t.co/0vVBbvSbZp

— Leslie Uggams (@LeslieUggams) August 8, 2022
And finally, Paramount Studios, the home of Grease, relayed their love for Newton-John.
In loving memory of our Sandy, Olivia Newton-John.❤️ pic.twitter.com/NRjmdFxPu1

— Paramount Pictures (@ParamountPics) August 8, 2022
Featured image: DETROIT – 1975: Singer Olivia Newton-John performs in 1975 in Detroit, Michigan (Photo by Michael Ochs Archives/Getty Images)