New "Prey" Video Connects Latest Film to Original "Predator"
"There's something out there waiting for us, and it ain't no man." These are the first words we hear spoken in this new Prey featurette, but they're not from director Dan Trachtenberg's upcoming film. These lines were spoken during director John McTiernan's original Predator (1987), when a team of commandos led by Arnold Schwarzenegger's Dutch first tangled with the extra-terrestrial hunter in a Central American jungle. Now, Trachtenberg's Prey takes us back well before the events in Predator to the Comanche Nation some 300 years ago, when our hero Naru (Amber Midthunder) doesn't have any military-grade firepower to fight off the Predator on the prowl on her lands.
"I was excited about telling a Predator story in a different time," Trachtenberg says. "And it's this creature's first time to this planet, and there's great root-ability watching someone whose made their own weapons and see how they're going to use those things to take down something with alloy and laser advantages. This is a David and Goliath story."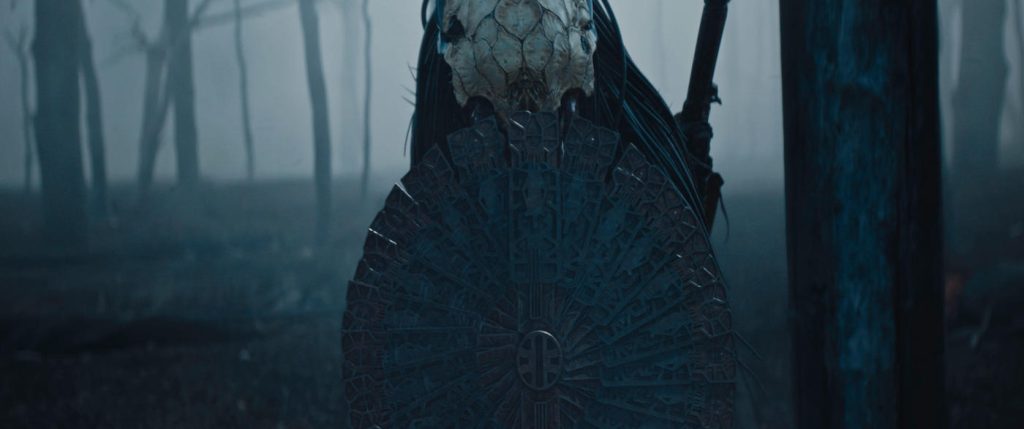 Trachtenberg's film comes from a script by Patrick Aison (Jack Ryan), and the production was committed to making sure their portrayal of the Comanche was accurate. A key to this effort was producer Jhane Myers, an acclaimed filmmaker and member of the Comanche nation, and the cast, along with Midthunder, is comprised entirely of Native and First Nation talent. This includes Dakota Beavers, Stormee Kipp, Julian Black Antelope, and Michelle Thrush.
"The very first Predator set the bar for all future franchise films," says Jhane Myers. "So it gives us some of that backstory, and also indigenous survival."
Speaking of indigenous survival, this might be the key to the film. At the end of the ripping new featurette, Naru acknowledges that the Predator knows how to hunt. But she adds a crucial caveat. "I know how to survive."
Check out the new featurette below. Prey begins its hunt on Hulu on August 5.
For more on Prey, check out these stories:
"Prey" Trailer Reveals Hulu's Ambitious Predator Prequel
"Prey" Trailer Reveals "Predator" Prequel Coming to Hulu
"Predator" Prequel Reveals Title & Release Window
Featured image: Naru (Amber Midthunder) and the Predator (Dane DiLiegro), shown. (Photo by David Bukach.)