"Easter Sunday" Director Jay Chandrasekhar on Channeling the Comedy of Jo Koy
Easter Sunday marks the first starring movie role for popular stand-up comedian Jo Koy. And like his routines, the film mines laughs from his family foibles, Filipino heritage, and its unique traditions based around the title holiday. Director Jay Chandrasekhar, known for both acting in and directing the Super Trooper films, Club Dread and Beerfest, was tapped to direct. (He also appears as Koy's agent.)  In a recent conversation, Chandrasekhar discusses bringing Koy's comedy to the big screen.  
How did you get involved with Easter Sunday? 
Well, I was at home during the pandemic, and the phone rang. It was my agent. He said, "Hey, do you like Jo Koy?" I'm actually a stand-up, so I'm a big Jo Koy fan. And my agent said, "Well, you know Steven Spielberg is also a big fan of Jo. They (Amblin Entertainment) want you to go up to Vancouver and make his first movie." And I said, "Yeah!"
How did Jo's comedy influence your directing choices?
He's got a ton of charisma. There's a reason he fills 16,000-seat arenas night after night. The only question was — can he act? Once he got on set, I was his acting coach. But he's a very naturally gifted performer, and he's very personable. 
And you and Jo workshopped the script together?
To some degree, I make my own films with my friends where we write every word of it, and we're all in it. But this was his film, right? The important thing was that it had to connect to his particular audience. So we mined his stand-up act. We needed a mother character. We needed to do this food thing. I sat down with him and said, "What do you want in this movie? What's funny to you that might be culturally interesting or might be specific to your stand-up audience?"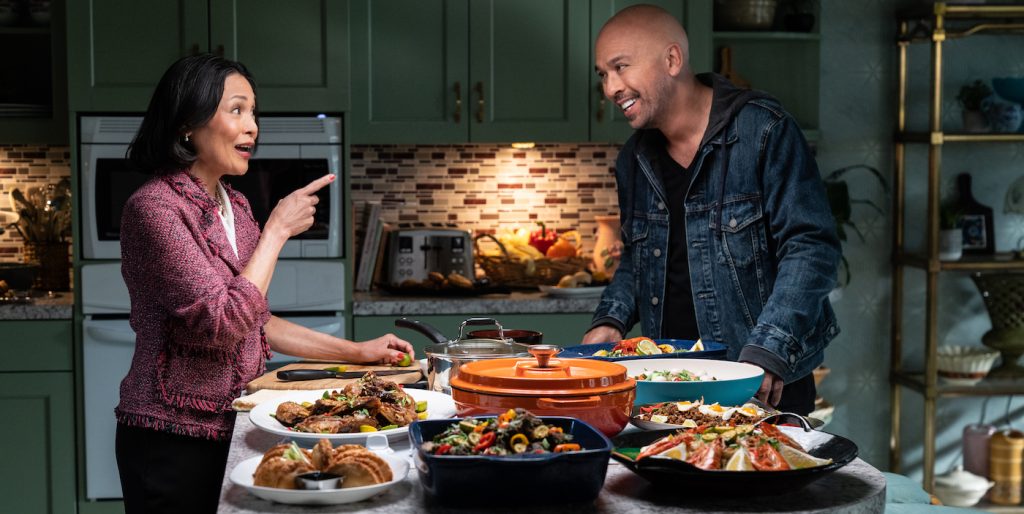 What comes to mind is Jo's monologue during the church scene. How much of that was him riffing?
We started with a bit about where he takes the phone from his son. I believe that's actually from his act. Because I'm a stand-up, I had an idea about the Last Supper, and I wrote it into what I would have done. Kate (Angelo, who shares screenplay credit with Ken Cheng) and I wrote some bits around it. Then I put it into stand-up language and handed it to Jo. I said, "This is what I would do. But you should do whatever you're going to do." 
And his reaction?
I watched him examine it. I would have taken a computer and rewritten everything. But he's saying, "Okay. Oh, I like that. I like that. Uh, no, no, no, no." And then he just did a take. He reconstructed it and added jokes. But he did a really incredible first take. And he goes, "No, no, no… That's not it." Then he did a second take. It was flowing out of him. But he said, "No." The third take was even better. And it just kept getting better. It was a beautiful working moment between him and me and Kate Angelo. We were able to go, "Wow, this is somebody that's skilled at stand-up. We can hand him an act, and he'll do something even better."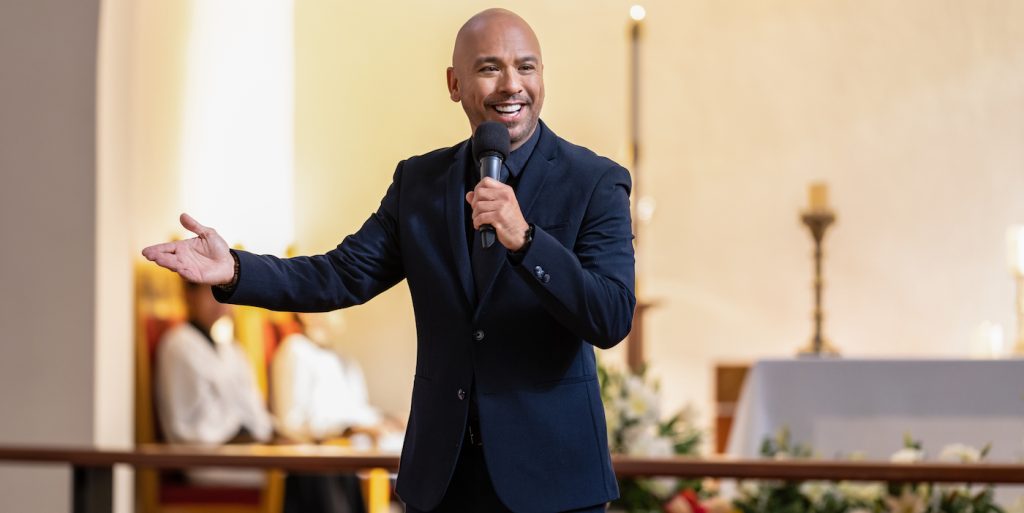 What was the challenge of bringing the different elements of a caper comedy and a family comedy together?
We wanted to make a movie like Friday in that it takes place over two days. In my view, those kinds of movies have to be somewhat fast. You can't wait around too long and overstay your welcome. The family portion of it had to be in the movie, for sure. For me, all the jokes in the caper part had to fit within a tone. If it looks too big or too broad, I'd cut it even if it's funny.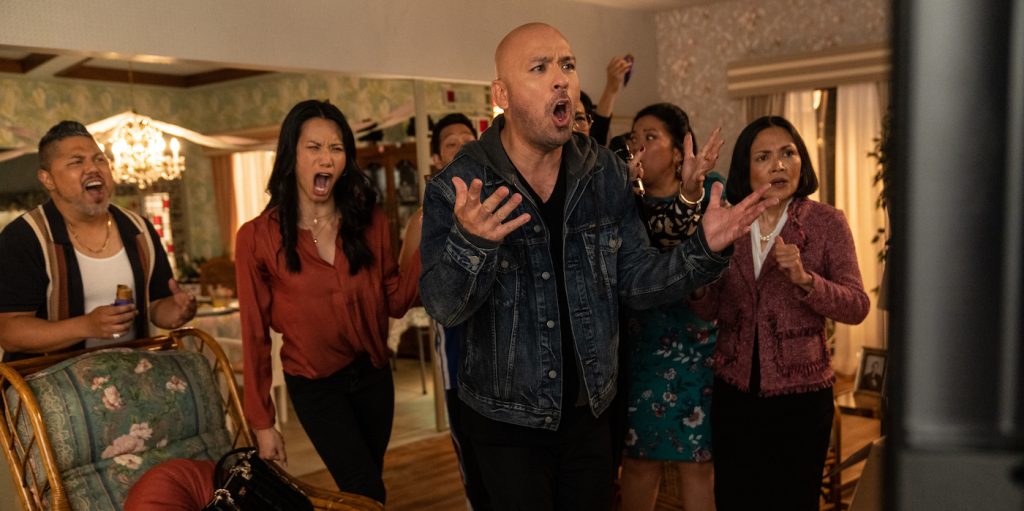 You had a lot of good characters to work with. How did you get the most out of the performances? 
A lot of these actors are very talented. Up until more recently, they got to play one scene. Maybe they're the deli person or the cab driver. I said at the beginning, "This is your chance to be in 10 scenes and make 25 jokes." I told them we wrote the lines for a rhythm, and it's at this very fast pace; we'll pause only where it makes sense. 
There are some offbeat cameos in the film, like Lou Diamond Phillips. How'd he get involved in the film?
Lou Diamond Phillips is part Filipino and has made a career playing everything but. I got on the phone with him, and he goes, "So I get to play a Filipino, huh?" And I said, "You're gonna play Lou Diamond Phillips." And he goes, "I'm in." You know, he's never really gotten a comedic opportunity. I knew he was a great actor, but I'd say to him, "We've done the take where you get to act it. Now let's do it at 100 miles an hour." He got up to about 50, but he's really funny.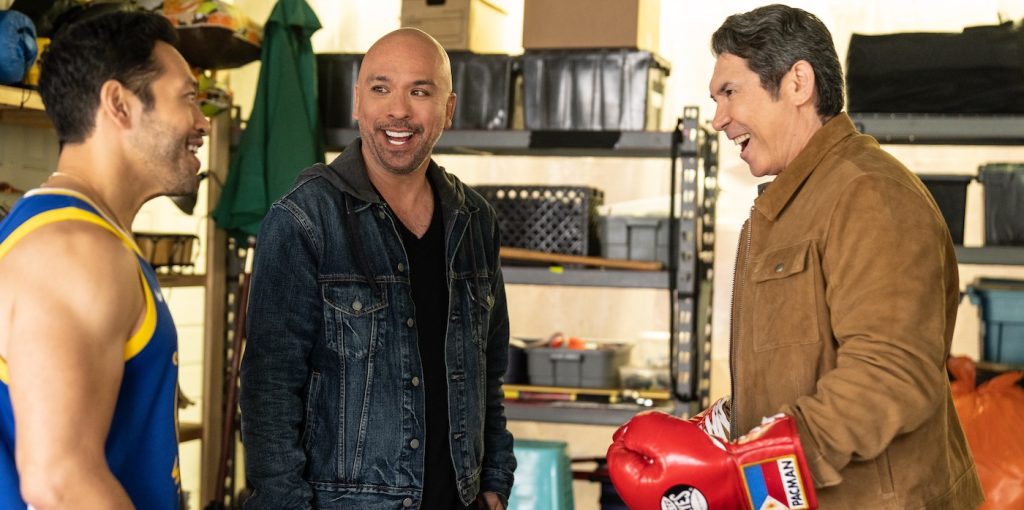 And Tiffany Haddish?
Tiffany and Jo started in stand-up together. I think it might have been when they were 18. Jo had a baby soon after that, and when he would do his sets, Tiffany would watch that baby and change his diaper. That baby's 17 or 18 now. So when it came time for Jo to do his first movie, he said, "I need you to lend me your star power and your genius." The problem was in order to be in the movie, you had to quarantine in Canada for two weeks. Tiffany came up, sat in a hotel room, and then shot two or three days with us.
What happened when you got these two old friends together?
We wrote a little scene for her and Jo where they dated, and he ghosted her. That'll be the gag of the scene, and we'll write her a bunch of good jokes. And then I said to them, "We'll shoot it, and you guys add whatever you want." The two of them spent about six hours the day before and ran it, and ran it and ran it. When we got there the next day, they were like, "We wrote about five or six little riffs." There were a lot of things they came up with that fit the tone of the movie. She did the thing that directors love —  improvising within the character. It really worked well. It was that twisted spark that helped things.
I have to ask, where did you find the guy who plays Jo's agent?  
I always say that acting in a movie and directing that movie ruins two perfectly good jobs. When I'm trying to get directing jobs, the last thing I'm doing is begging to be in it. I don't need studios to be like, "We don't want to send it to him. He's going to shove his face in the movie." But when we were trying to get people to come up, a number of people told us, "I can't come up for two weeks and sit in a room and then work for a day." For the agent role, we were going through all these great comics that couldn't come up. The head of Amblin Entertainment told me, "You know you're gonna have to play that part if we can't get somebody." Jo Koy said, "You have to be in the movie." And I said, "Hey, I'm available." But it came from them, not me.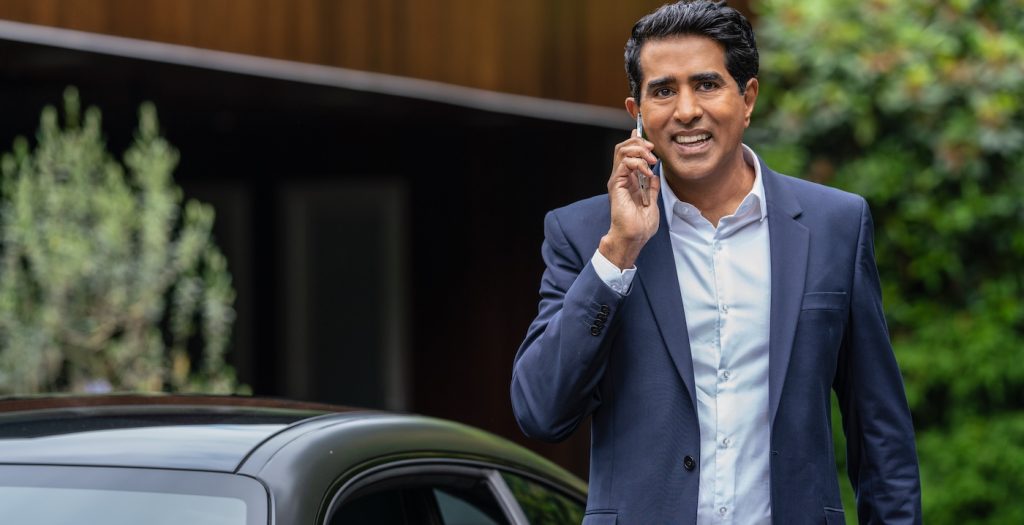 For more on Universal Pictures and Focus Features projects, check out these stories:
How "Nope" Production Designer Ruth De Jong Built & Bloodied the Haywood Ranch
"Nope" Editor Nicholas Monsour Dives Into the Macabre of Jordan Peele's Sci-Fi epic
"Nope" Cinematographer Hoyte van Hoytema on Capturing the Epic Scope of Jordan Peele's Latest
Featured image: Jo Koy on the set of Easter Sunday, directed by Jay Chandrasekhar.