First "Obi-Wan Kenobi" Images Reveal Sung Kang's Mysterious Villain Fifth Brother
At long last, we got our first good look at Disney+'s Obi-Wan Kenobi series yesterday with the release of the teaser trailer. This thrilling glimpse revealed just how bleak things look for our hero, Ewan McGregor's still-young Jedi Master, ten years after he tried, and failed, to keep Anakin Skywalker (Hayden Christensen) from slipping over to the Dark Side. Set a decade after the events in The Revenge of the Sith and Anakin's metamorphosis into the legendary Sith Lord Darth Vader, Obi-Wan Kenobi finds our hero trying to survive as most of the surviving Jedi order has gone into hiding. Now, Disney+ has revealed the first images from the series, and they shed a bit more light on the dangerous world in which Obi-Wan operates.
While Christensen returns in the series as Vader, he's hardly the only antagonist set in Obi-Wan's path. The Queen's Gambit star Moses Ingram plays one such villain, a force-sensitive Inquisitor called Reva. Another Jedi-hunting bad guy on Obi-Wan's tail is Fifth Brother, another notorious Inquisitor, played by Fast & Furious star Sung Kang. Fifth Brother originally appeared in the animated Star Wars Rebels (voiced by Philip Anthony-Rodriguez), and was sent by the Grand Inquisitor, along with fellow Inquisitor the Seventh Sister, to hunt down the Jedis in that show. Now, with Obi-Wan Kenobi set four years before the events in Rebels, we're getting a live-action, younger version of Fifth Brother played by Kang, and it seems as if the character will be retconned a bit to be more of a match for Obi-Wan. (In the animated series, Fifth Brother is eventually killed by Darth Maul.)
Check out the new images below, which include Kang, Ingram, a shot of McGregor, and Game of Thrones star Indira Varma as an Imperial Captain. Obi-Wan Kenobi arrives on Disney+ on May 25, exactly 45-years to the day that the original Star Wars burst into theaters.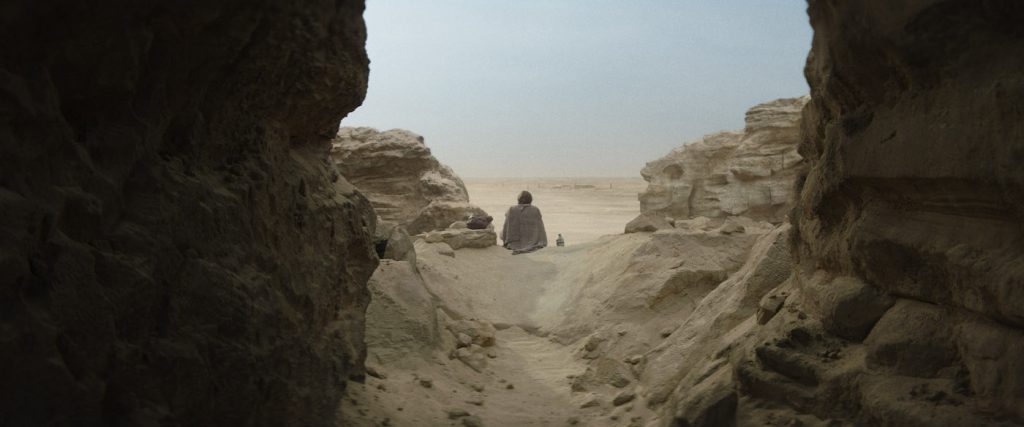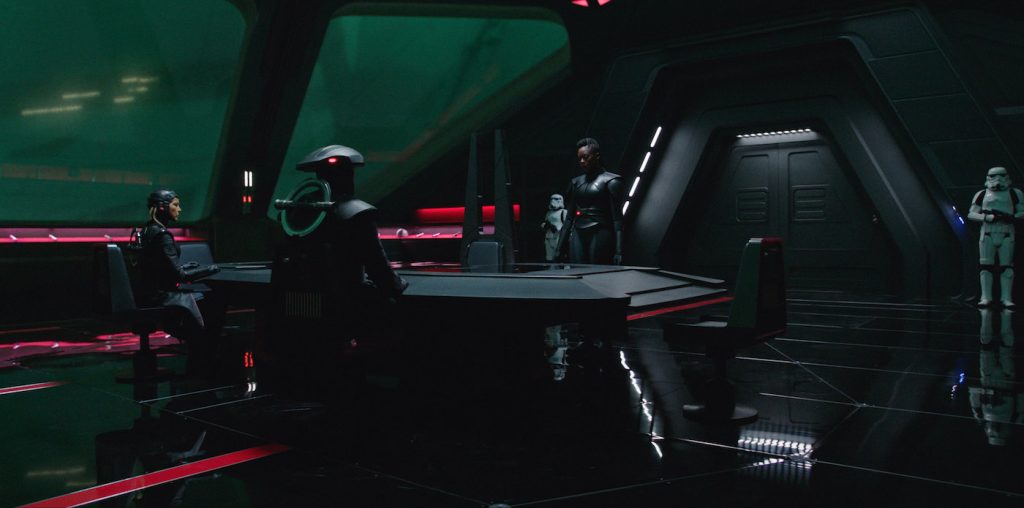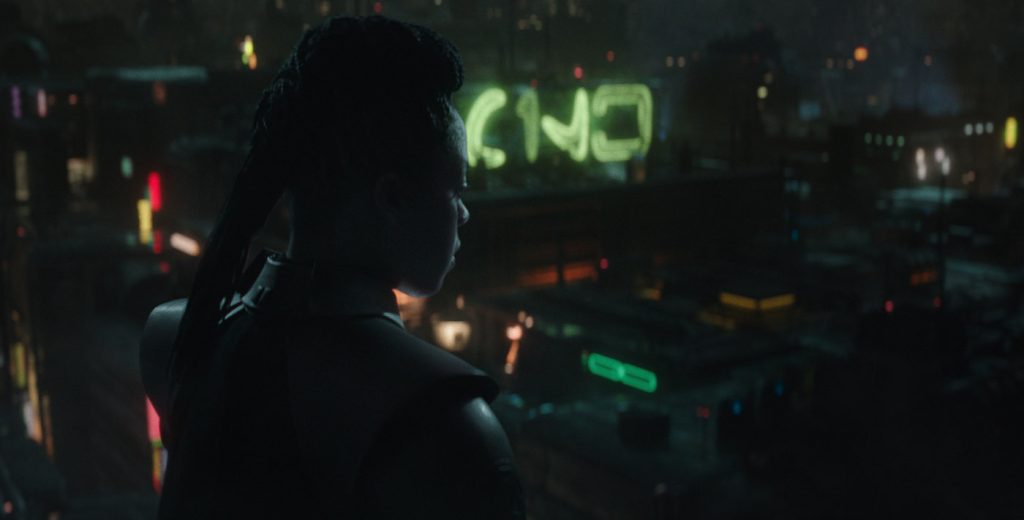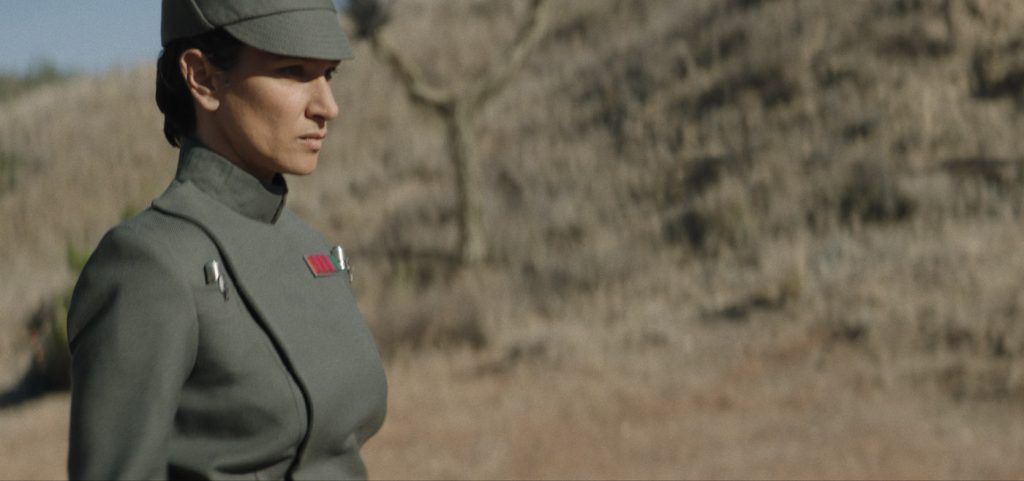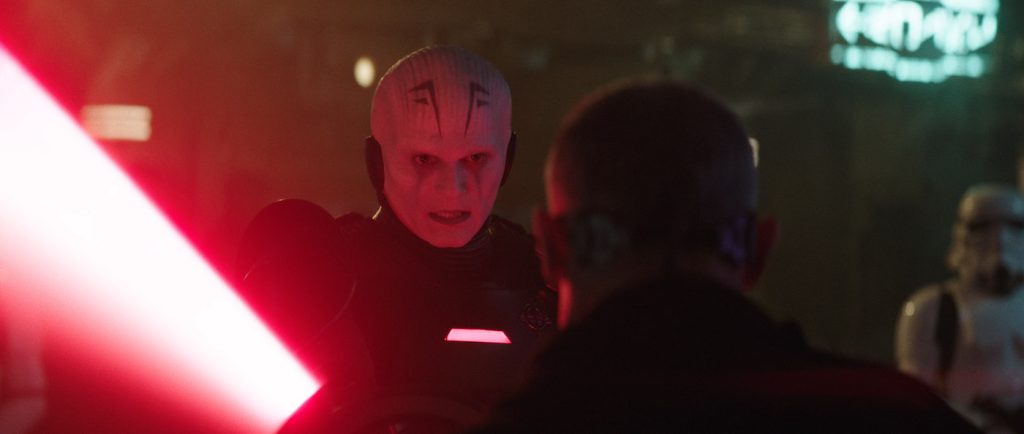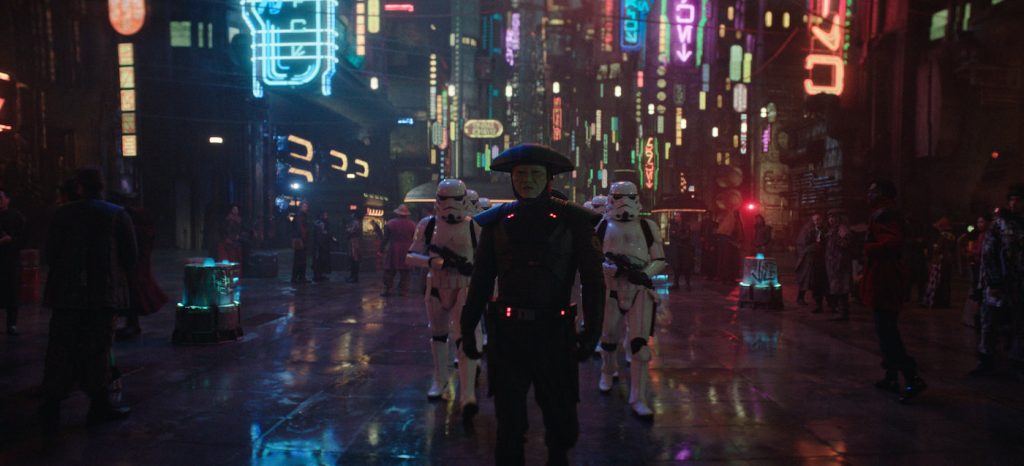 Here's the official synopsis from Disney+:
The story begins 10 years after the dramatic events of "Star Wars: Revenge of the Sith" where Obi-Wan Kenobi faced his greatest defeat—the downfall and corruption of his best friend and Jedi apprentice, Anakin Skywalker, who turned to the dark side as evil Sith Lord Darth Vader.
The series also marks the return of Hayden Christensen in the role of Darth Vader. Joining the cast are Moses Ingram, Joel Edgerton, Bonnie Piesse, Kumail Nanjiani, Indira Varma, Rupert Friend, O'Shea Jackson Jr., Sung Kang, Simone Kessell, and Benny Safdie.
"Obi-Wan Kenobi" is executive-produced by Kathleen Kennedy, Michelle Rejwan, Deborah Chow, Ewan McGregor and Joby Harold.
For more on Obi-Wan Kenobi, check out these stories:
"Obi-Wan Kenobi" First Look Reveals Ewan McGregor's Jedi Master & His Blue Lightsaber
The First "Obi-Wan Kenobi" Trailer is Straight-Up Thrilling
Legendary "Star Wars" Composer John Williams Wrote the "Obi-Wan Kenobi" Theme Song
"Obi-Wan Kenobi" Series Reveals Poster, Cast & Release Date
Featured image: Fifth Brother (Sung Kang) in Lucasfilm's OBI-WAN KENOBI, exclusively on Disney+. © 2022 Lucasfilm Ltd. ™. All Rights Reserved.