Best of 2021: "King Richard" Casting Director Rich Delia on Finding Venus & Serena
This interview is part of our highly subjective, decidedly non-comprehensive "Best of 2021" year-end list. It was originally published on November 19.
The new film King Richard (Warner Bros.) halted shooting in March 2020 during the first COVID-19 lockdown. Although his work was done, Rich Delia, one of the project's casting directors, was "sitting at home freaking out" over one thing:
"What if one of the girls goes through a growth spurt?"
The girls are, of course, Venus and Serena Williams. King Richard tells the astonishing story of how Richard Williams struggled and then succeeded in transforming his daughters into two of the greatest tennis players of all time. Over the course of 2018 and 2019, Delia and Avy Kaufman, the film's other casting director, auditioned no fewer than 1,000 aspiring actors for the roles of Venus and Serena Williams as young girls. Saniyya Sidney and Demi Singleton snagged the coveted roles.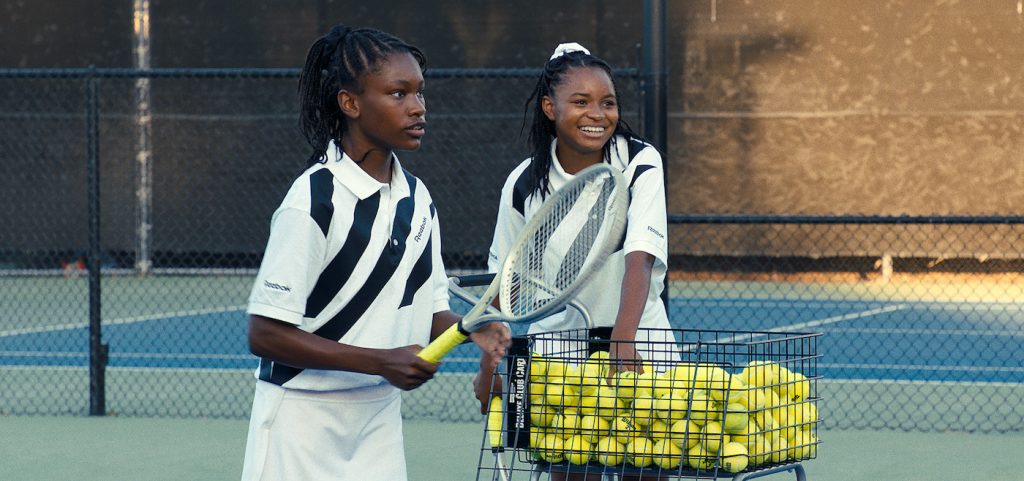 Even under normal circumstances, Delia explains, growth spurts can wreck the best-laid plans when it comes to casting kids. "You're casting them as they are today on Tuesday, but by Thursday, you're hoping they are still that kid you cast from Tuesday. You just don't know."
Will Smith may well receive a deserved Oscar nomination for his compelling portrait of Richard Williams, who gate-crashed the largely white sport of tennis with his ultra-talented daughters. That said, Sidney and Singleton light up the movie, convincingly and engagingly embodying the young girls who, for better and for worse, lived out their father's ambitions. Without the right actors playing the iconic sisters, this feel-good movie wouldn't have felt nearly as good.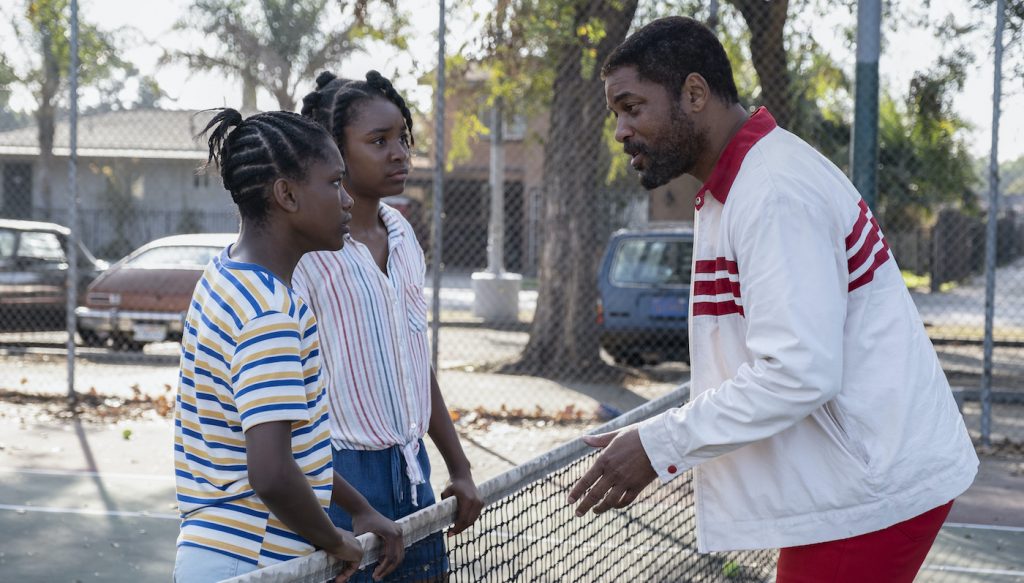 No one was more keenly aware of that fact than Delia. In his own words, Delia is "obsessed" with the Williams family. "Venus and Serena have been heroes of mine since they came on the scene," he says. In a turn of events that might have come out of a Hollywood movie, Delia heard producer Tim White talking about a script called King Richard at a lunch, and his ears pricked up. "I turned to him, and I said, 'Is this by any chance about Richard Williams?'" The two hit it off and eventually, Delia found himself at a meeting with Isha and Lyndrea Price, Venus and Serena's two sisters (Isha is an executive producers on the film.) They hit it off, too, and, in a remarkable move, Delia asked Rice if he could start looking for the young actors to play Venus and Serena – even though the film hadn't been greenlit. Says Delia, "This one kind of just started with grit and passion and heart."
Veteran casting director Kaufman came on the project at the behest of the film's director Reinaldo Marcus Green, with whom she developed a close connection working on past projects. Like Delia, she can be relentless. "We're always digging. Submissions come in and agents come in, but I'm still reaching out there to go, Who else is there?"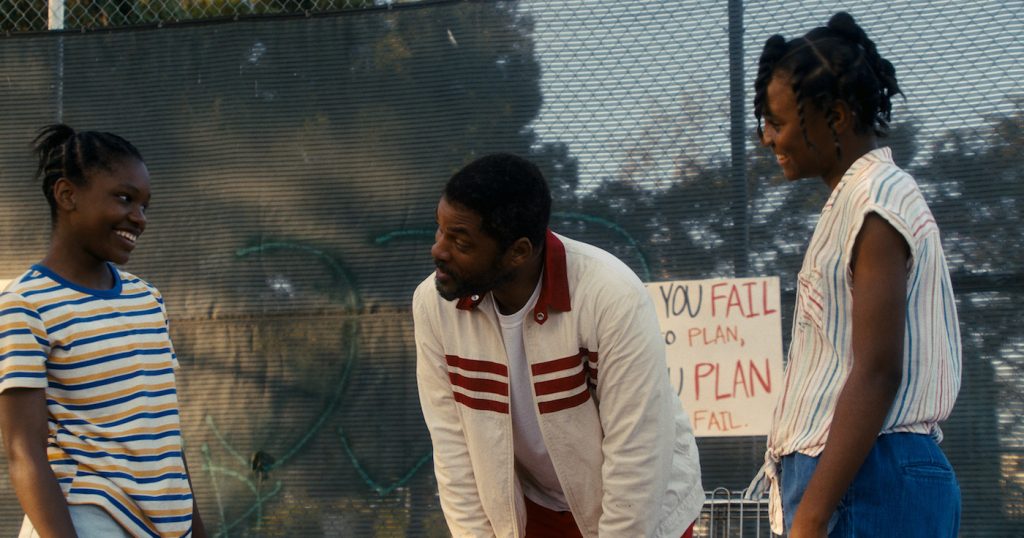 That question was, according to Delia, "a large concern amongst the producers." Delia and Kaufman had the same concern for different reasons. Casting real-life people – who happen to be globally beloved living legends – ramps up the pressure on casting directors in particular. They worry about the reaction of both the real-life subjects – more added pressure: Venus and Serena are also executive producers on the film – and the millions-strong audience. That audience has a clear picture in their minds of who these "characters" are, both in the literal physical sense and the symbolic one.
"I passed on a lot of other projects while I was working on [King Richard]. I needed to focus," Delia explains. You might call it his own version of Wimbledon. "Anytime I felt down or wasn't sure it was going to work out, all I had to do was turn around to my office walls and look at Venus and Serena. Because when you think of the adversity they have faced in life and how they have overcome it, and how successful they have been, it was like, 'Well, I have nothing to complain about. All I have to do is just continue working and try to do one zillionth of what they've done."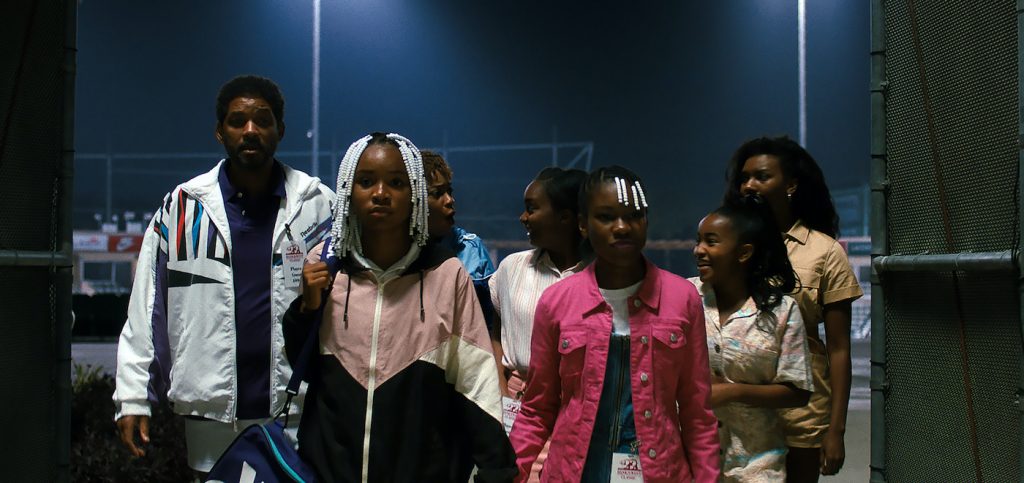 Delia and Kaufman held casting calls at tennis camps run by the United States Tennis Association and in Compton, California, where Venus and Serena grew up and legendarily practiced on broken-down public courts. A physical resemblance to the real-life tennis stars was the "goalpost," says Delia. However, they also needed actors who were athletic enough to plausibly play tennis on-screen and have convincing sister chemistry with each other, as well as with the actors who portray the famously tightknit Williams family.
Although historically there have been fewer lead roles for African-American actors in Hollywood, Delia hopes that over the last decade, increasing opportunities have "increased the numbers of [African-American] actors who feel, 'I've got a shot in this, too.'" The possibly shifting paradigm in Hollywood reminds him of how Venus and Serena shifted the paradigm in tennis. "There's a wonderful scene in the movie where they're walking into a tennis tournament and they are the only black family in a sea of white families. That can't have been easy, but just by virtue of them taking those steps, other black girls out there were able to see that and go, I can do that, too." Numerous African-American women have followed Venus and Serena into the top rungs of pro tennis, including U.S. Open winner Sloane Stephens and U.S. Open finalist Madison Keys.
Delia and Kaufman say that not only great on-camera reads but off-camera observations help them envision Sidney and Singleton in their roles.
"The two of them just felt like sisters. They were talking in between takes and improving. There was a familiarity there that you would believe of people who've known each other their whole lives," Delia says. Kaufman took especially careful note of their body language because she was casting real-life athletes. "I really wanted to see how these girls even stood, what's their stance, how do they move with their hands when they walk into a room," she said.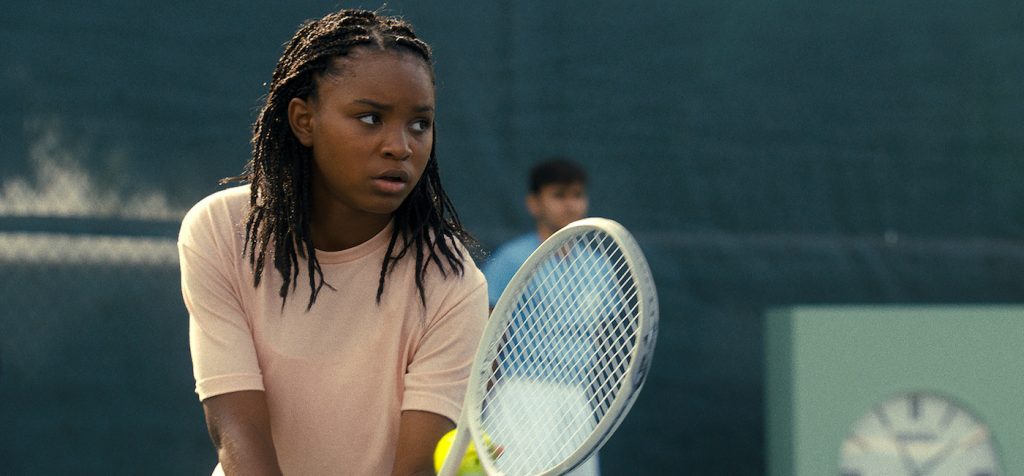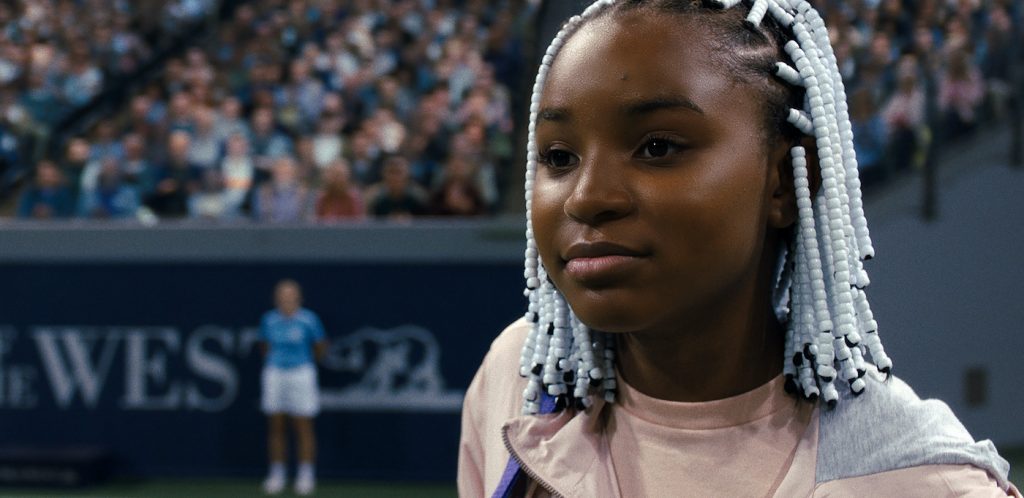 Singleton bears a resemblance to Serena, but Sidney less so. Still, Delia and Kaufman saw striking poise and confidence – qualities for which Venus has always been known. "Sometimes there's an X factor when you're casting people and especially a real person…the performance supersedes any physical thing," Delia says. Kaufman concurs that "casting is a kind of a gut process."
The Williams family – including Venus and Serena – had to sign off on Delia and Kaufman's choices. "I remember anxious times going, Did we hear back? Did we hear back?" Kaufman recalls. The family was happy with the casting, and ultimately, the film itself. Says Delia, "That is the ultimate paycheck. That's really the only thing that matters.…it makes all of the blood, sweat, and tears and everything that goes into it completely worth it."
Featured image: Caption: (L-r) WILL SMITH as Richard Williams, DEMI SINGLETON as Serena Williams and SANIYYA SIDNEY as Venus Williams in Warner Bros. Pictures' inspiring drama "KING RICHARD," a Warner Bros. Pictures release. Photo Credit: Courtesy of Warner Bros. Pictures.