Emmy Winner Jessica Hobbs on Why Directing "The Crown" is a Royal Treat
The 73rd Emmys shined bright over the weekend with a number of fresh faces taking home a statue, including Michaela Coel accepting the Emmy for Outstanding Writing for a Limited or Anthology Series in a rousing speech for I May Destroy You. It was the first time a woman of color won the award.
The Crown director Jessica Hobbs was also among the newly enshrined during the live broadcast, winning the Outstanding Directing for a Drama Series category for the season four finale of the beloved Netflix series. The episode "War" chronicles Diana's unraveling marriage to Prince Charles and the dichotomy of their relationship while Queen Elizabeth asks Prime Minister Margaret Thatcher to step down in a scene with such stirring intensity you could cut with a knife.
Below, Hobbs shares her insight into the episode and what makes the series so special.
There always seems to be a bit more pressure when directing a season finale. You've done so the last two seasons of The Crown. Do you look at them any differently or try to ignore that notion altogether?
One of the joys of directing The Crown is how self-contained each of the episodes are. Peter Morgan (creator/writer) is very encouraging about approaching each episode as if it's a stand-alone film. Having said that, with the finales I do find that I approach them differently. The responsibility, and desire, is to complete the season for the audience in a way that delivers on the overarching themes set up in the writing.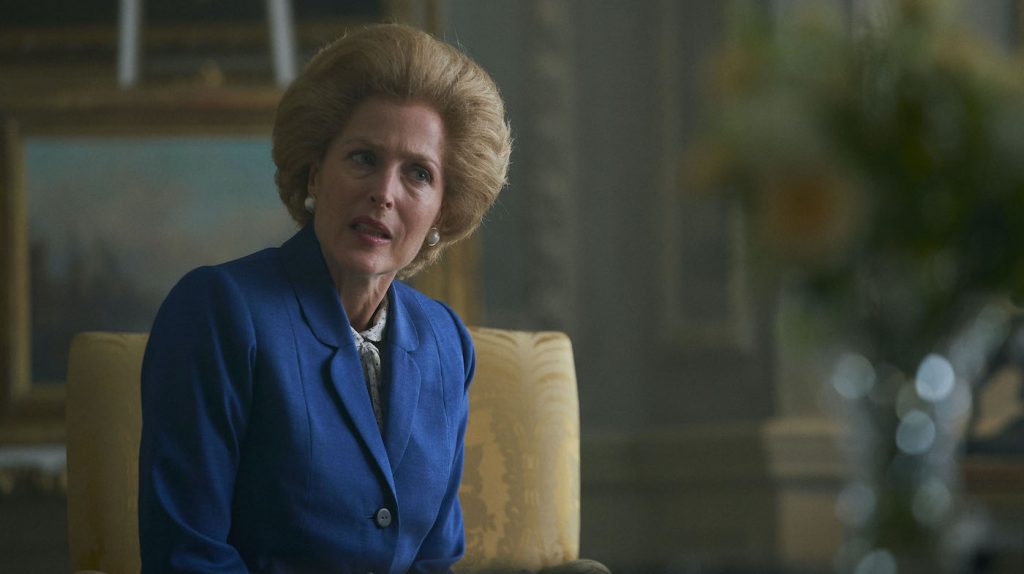 In Season 4, this was the culmination of the two challenging females that the Queen comes up against – Margaret Thatcher and Diana. In the finale, one was going to exit, permanently, and the other was preparing to start a personal war. I wanted to truthfully reflect the Queen's discomfort in saying goodbye to Thatcher. I love the way that Olivia and Gillian played that final scene. It was disquieting in the best way.
For the very ending, I felt that isolating Diana and slowly closing in on her face would help us understand how isolated she felt at that moment. Deciding to shoot Diana like that – with the obliviousness of the Queen and the other family members around her – was a deliberate choice to catapult us into season 4. Philip felt he'd told Diana she was not the 'center,' but I wanted our audience to know she was the impending 'war.'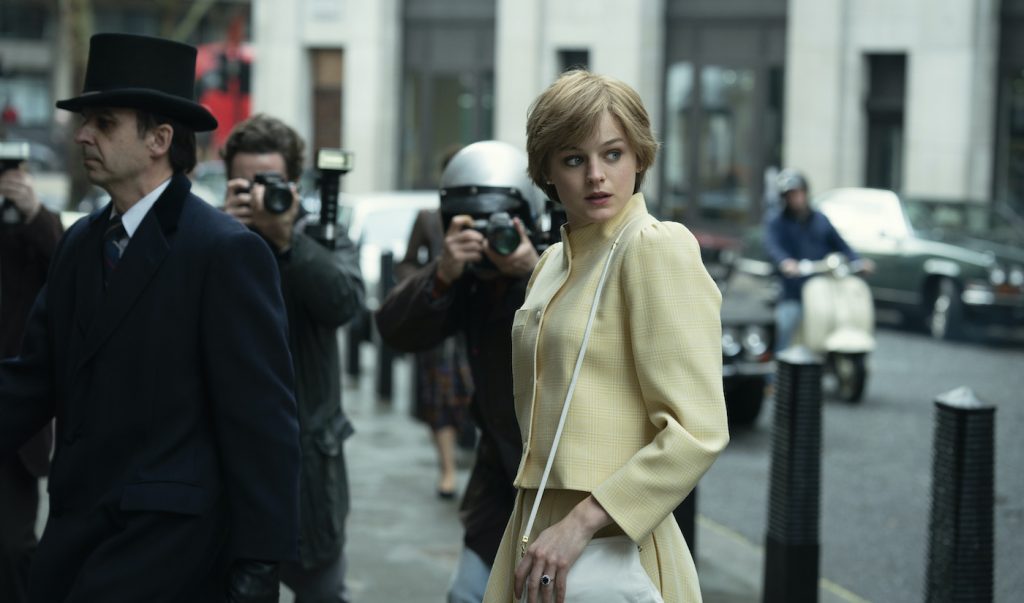 "War" is all about power and Diana specifically sees how much impact she has on issues. How did you want to approach her People's Princess persona in the episode?
It was very important to allow the audience to experience the sheer wattage and personal power that Diana's natural empathy allowed her. And at the same time, as in war, there's isolation, loneliness, and a wobble towards madness can come with it. I found it incredibly moving to show that Thatcher felt that without her job, her status as PM, she would be 'nothing.' The Queen won through sheer staying power. She is irreplaceable. But reflecting Diana's need to be "seen" to have a place in the family – that competition was always going to lead to an all-out war. Diana's connectivity with people. Her natural empathy and her need to reach out. I wanted us to reflect that– she gave the people what they wanted. A fairytale, a princess. But I also felt that with being the "People's Princess" there was a cost. She was adored by the public and shone when surrounded by them – and that only reflected her own sense of isolation and loneliness.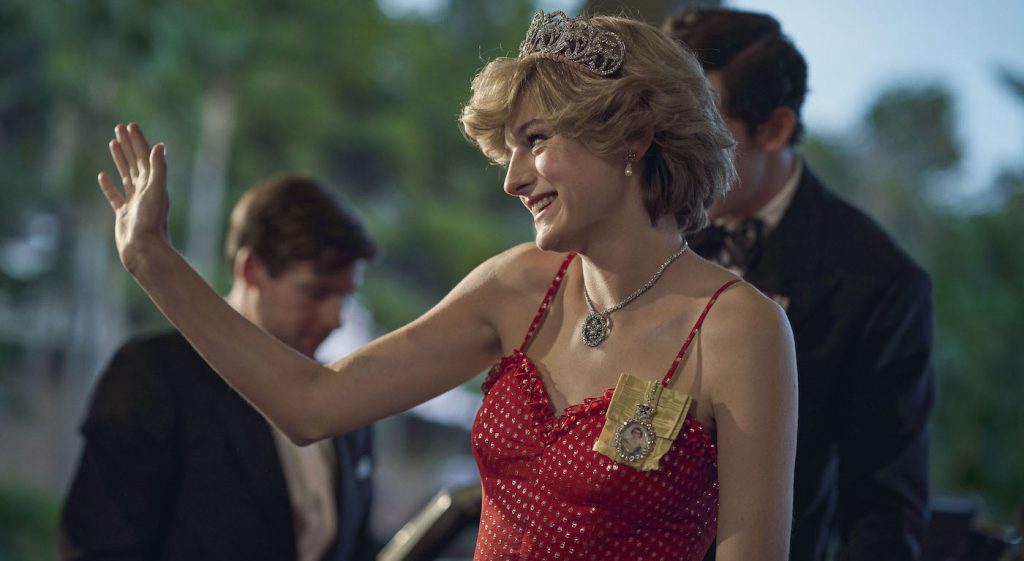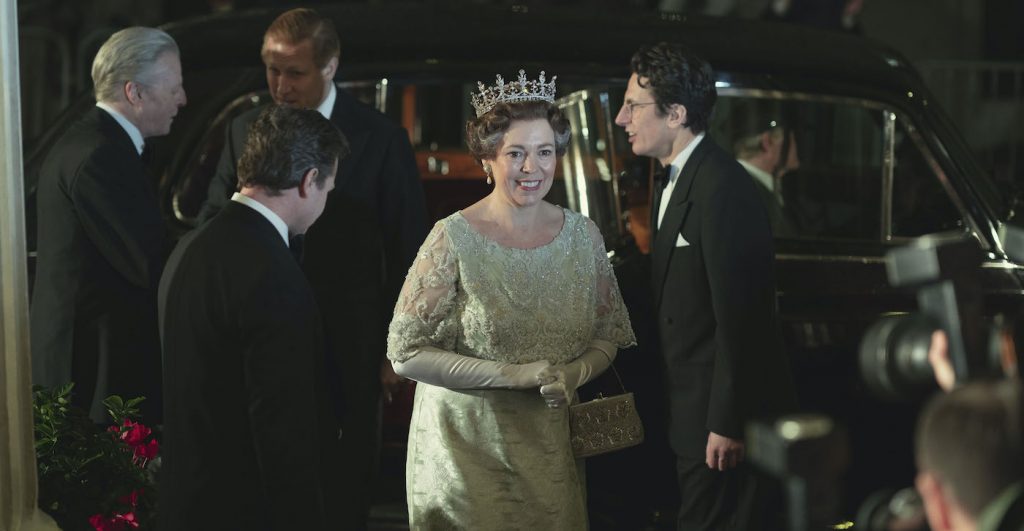 What stands out about The Crown is its scale. But it's done so in a way that isn't gratuitous. How do you approach things visually to keep things grounded?
I love that you say that it's not done in a way that's gratuitous! It's something I intensely focus on. It's allowing the audience to experience the scale of the lives the Royal Family lead without it being self-conscious. These homes, castles, jubilees, public crowds are extraordinary to those of us who lead ordinary lives but not to our characters – to them they are just 'work' and 'home.' What I love is to continually push to find ways to allow the audience to experience these lives by keeping it visceral and building on the sensation of what it must be like to live as the Royals do. Being casual about the opulence and formalities allows you to have fun with where you take the audience.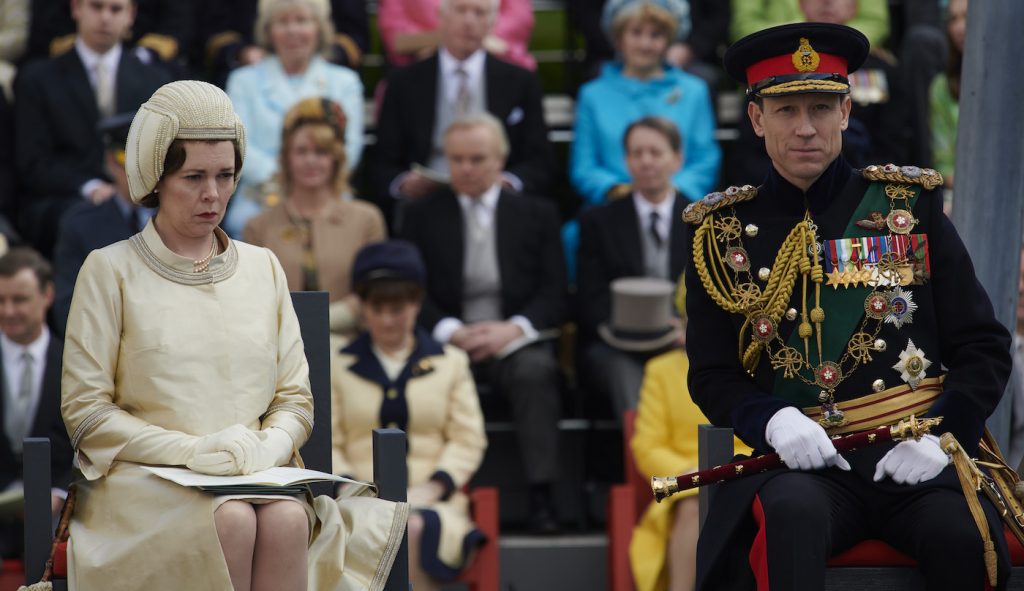 The Crown has such a fantastic cast. How do you like approaching things in order to try new things?
The Crown has a generous schedule which does provide the kind of directorial room for you to take risks and push the experience for the audience. It's been such a gift to take one cast through two seasons and then to start an entirely new cast off in these last seasons. It's always challenging for the new cast to walk in the shoes of those who have played the roles before them. I did find there was a joy and freedom for our cast who developed from Season 3 into Season 4.
How so?
Each of them gained confidence and surety about who they were portraying. And this also meant we could push the filming to find those magical unexpected moments of reflection. I always love shooting a little off-script, allowing a bit of emotional anarchy and surprise to find its way into the filming. It's a huge privilege to work with a writer that encourages that kind of directorial risk-taking.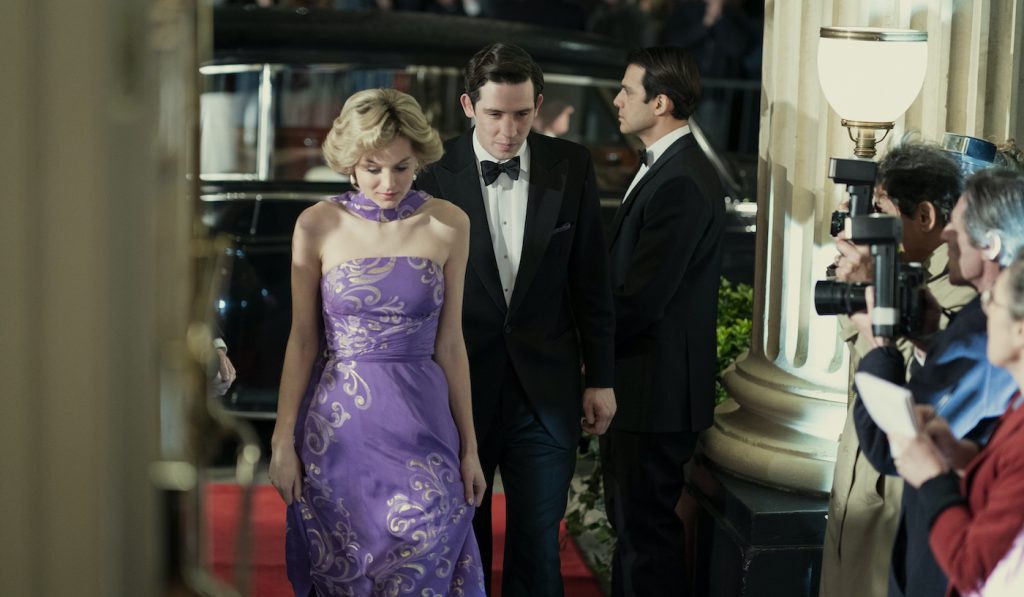 What makes the series so unique to go back to?
There's an extraordinary team behind it who gives you incredible support. Hands down, these are the best producers I've ever worked with. Peter Morgan is brilliant, generous, and funny. You're encouraged to push your individual point of view and because the scripts are muscular and sparse there's amazing freedom in your translation of the material. I love working like this, it pushes you to be risky, expansive, and authorial – what director wouldn't want more of that!
Featured image: LONDON, ENGLAND – SEPTEMBER 19: Jessica Hobbs celebrates winning the Emmy award for 'Outstanding Directing for a Drama Series', at the "The Crown" 73rd Primetime Emmys Celebration at Soho House on September 19, 2021 in London, England. (Photo by Gareth Cattermole/Getty Images)