Getting Down to Funny Business with "Hacks" Creator Lucia Aniello
Delving into the world of stand-up comedy, Hacks, the HBO Max original series, is an edgy but loving look at comediennes and the struggles they face in the pursuit of laughs.
Jean Smart stars as Deborah Vance, a Las Vegas legend whose decades-old routine is starting to show its age. Hannah Einbinder plays Ava Daniels, a hot, young television writer who finds her career canceled after she posts an inappropriate tweet. Jimmy (Paul W. Downs, who is also one of the series' creators), their mutual manager, brings the two women together, hoping the pairing will spark both careers. Neither is thrilled. Deborah is incensed at the idea of a kid telling her what's funny. Ava doesn't know any of Deborah's jokes and has no interest in learning them. But as the two join forces, they find mutual respect and realize they may be more alike than they think.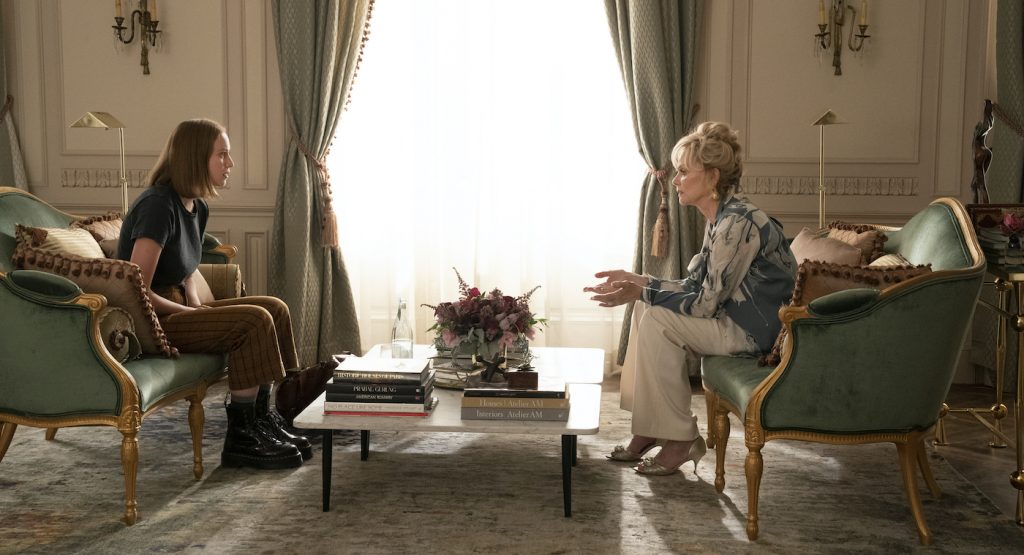 Lucia Aniello, who created the series with Downs and Jen Statsky, says the idea for Hacks was spawned during a road trip to Portland, Maine. The trio was on its way to shoot a segment featuring Downs for a Netflix comedy special when the conversation turned, not surprisingly, to comedy.
"We were talking about all these awesome female comedians that we grew up loving that never had the same careers as some of their male counterparts," Aniello recalls during a Zoom interview. "They forged this path for women in comedy. And so we were like, 'Wouldn't it be interesting to have a younger woman and an older comedienne?' Intergenerational disputes would be at the forefront, but it would be about appreciating each other and coming together because they have that shared love language of comedy."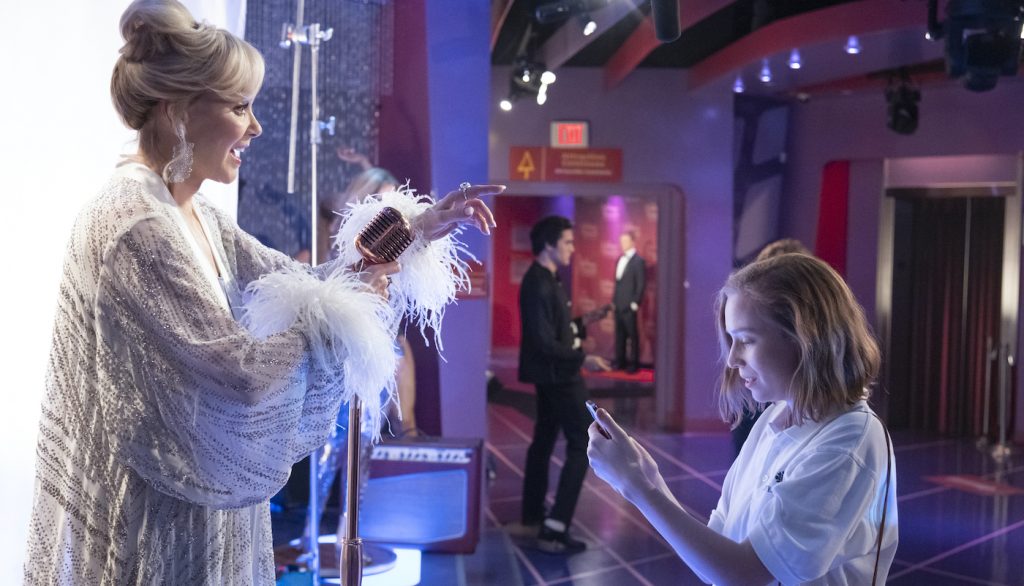 Aniello speaks from experience. Partners in their personal life, Downs and Aniello have been making each other laugh since they first met at an Upright Citizens Brigade improv class years before. Typically, the duo writes their material together and then Downs performs as Aniello directs. A case in point is her big-screen directing debut Rough Night. The 2017 comedy, starring Scarlett Johansson and Kate McKinnon, is based on Aniello and Downs' screenplay. He plays Peter, the fiancé of Johansson's character.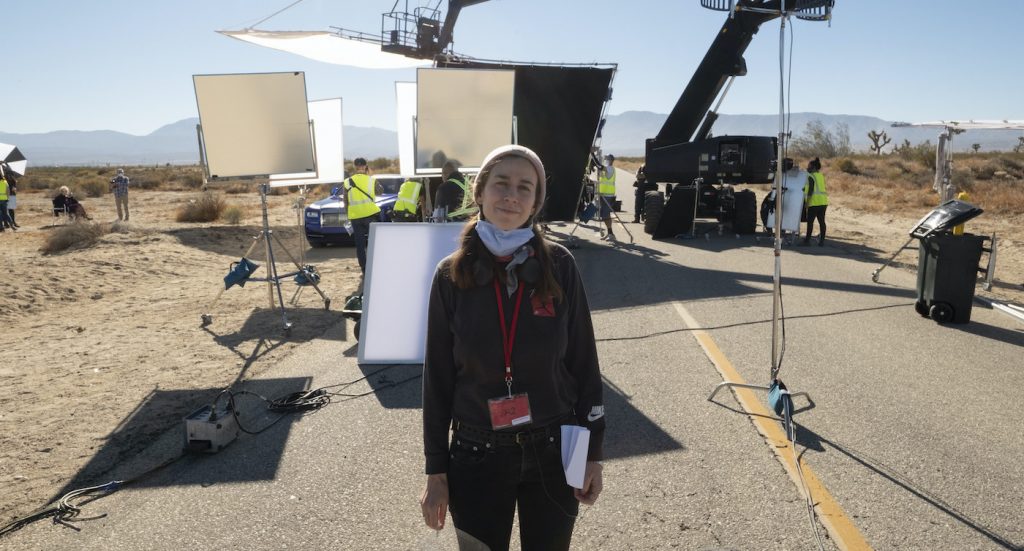 The couple found a kindred comedy spirit in Statsky while working on the series Broad City as writers/producers. True to their modus operandi, Downs also had a recurring role and Aniello directed multiple episodes, including the pilot.
Aniello credits their synergy for keeping Hacks funny and real. "What we bring depends on the moment. I don't think there's a, 'Oh, that's the structure guy and that's the comedy person,'" she says. "At the end of the day, we really like pitching on each other's jokes and ideas. We like hanging out together. It's very similar to Deborah and Ava where it's a love language. And we love collaborating."
In addition to writing and producing Hacks, Aniello directed six of the first season's episodes. She believes that wearing her writer's hat first gives her an edge when directing.
"If I'm in the writers' room, I understand the motivation for why we felt the scene was necessary, the points of view of the characters, and what we're trying to get out of it," Aniello explains. "It's easier for me to understand what we need to support and what can maybe go."
What Aniello likes best about directing is when the magic happens. She describes it as the moment she's sure that what she's watching is going to make the final cut.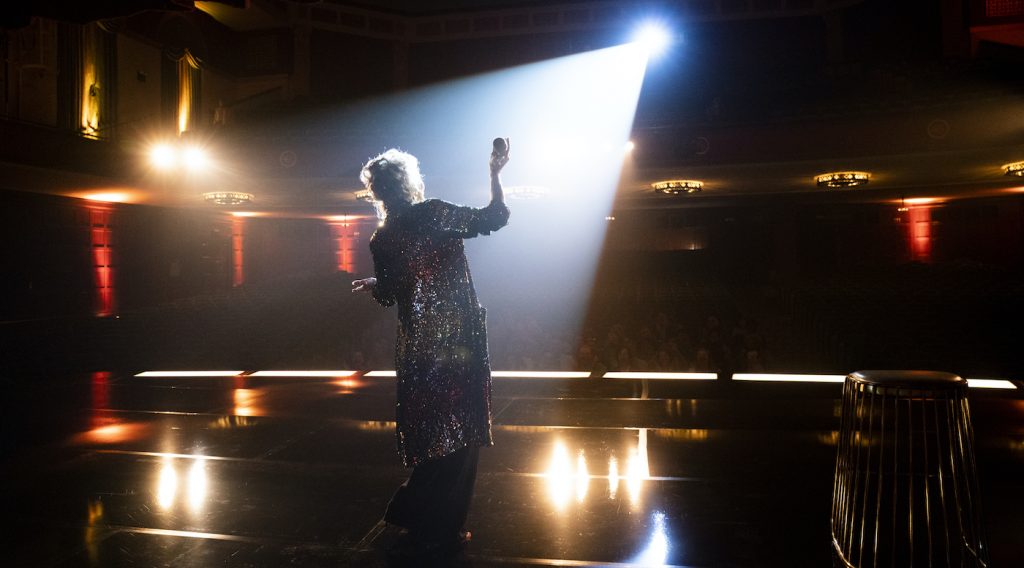 "You just know it. 'Ah, that's on TV,'" continues Aniello. "When you're like, 'Oh, wow. We set up this world so this could happen and then it did happen!' And sometimes it's better than you even imagined. Those moments are great because that usually means I get to say, 'Let's move on. We got it right.' That's one of the best feelings. I love it."
Aniello recalls a scene in the second episode where Deborah drags Ava on a road trip. The car gets a flat tire, stranding them on a Nevada highway. Deborah has a performance that night, so she calls a local news helicopter to pick her up and fly her to the casino. When Ava realizes she's being left behind to deal with the car, she starts complaining. Deborah silences her with a speech about how their chosen profession is a constant struggle. It never gets easier. It only gets harder.
The helicopter was parked several miles away and its take-off needed to be timed just right. If it arrived too soon, the noise would distract from Deborah's dialogue — too late and there's an awkward silence. Aniello anticipated multiple takes, throwing off the whole day's schedule. The first one didn't set her mind at ease. The timing was completely off.
So Aniello studied the footage and calculated the beat where she thought the helicopter should begin flying. And then the cameras rolled. "Every single line was perfect. The moment that the helicopter landed was literally perfect," she remembers. "Everything just magically worked together. We didn't do another take after that. That's exactly one of those moments. 'Oh my God. That's going to be on TV.'"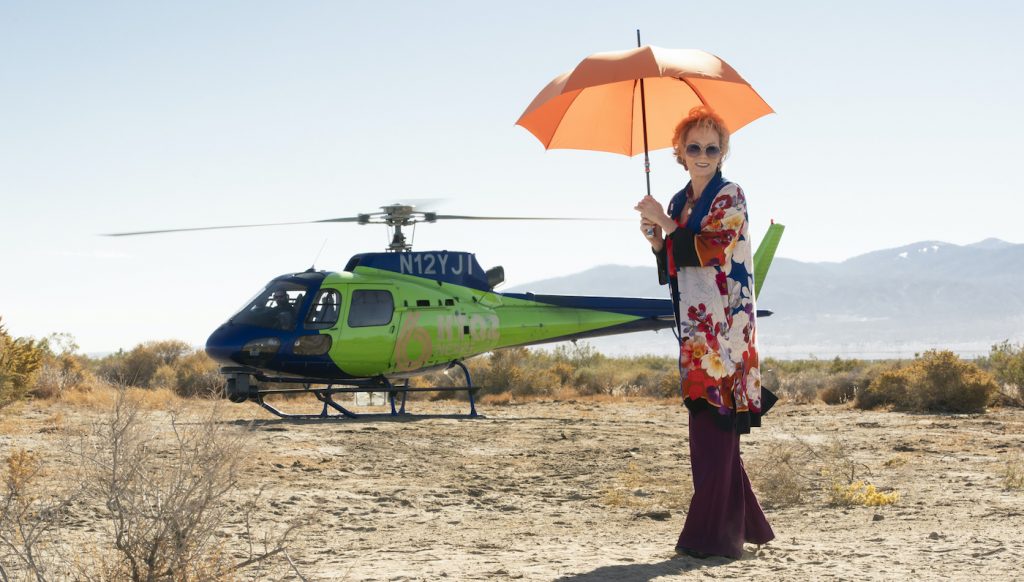 And then there is directing her longtime partner Downs. "Someone's gotta do it," Aniello says jokingly, quickly adding, "No. He's my favorite performer of all time. Honestly, a big reason I'm a director is to get this kid in pictures because I just think he's the funniest."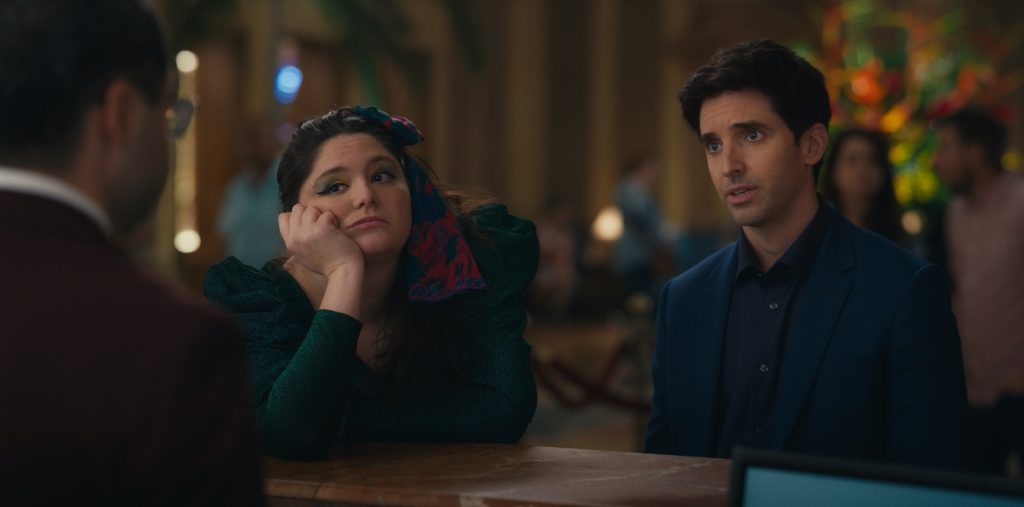 When the Emmy nominations were announced in July, Hacks scored 14, including Outstanding Comedy Series. Smart, Einbinder, and Carlo Clemens-Hopkins, who plays Deborah's buttoned-up assistant Marcus, received nods for their acting. Aniello, Downs, and Statsky were nominated for Outstanding Writing in a Comedy Series. Aniello also received a nomination for Outstanding Directing for a Comedy Series. They're the couple's first Emmy nods. (Statsky was nominated twice previously as part of The Good Place producing team.)
The day the nominations were announced, Aniello and Downs were in Brimfield, Massachusetts hunting for antiques at the town's flea market. "We hadn't actually talked about if we were going to listen or watch or whatever. Then, at the last minute, we thought, 'Let's just pop in some earbuds and hear what's going on,'" she remembers. "We were in the middle of a row of vendors and when we got the comedy series nomination, we did a little yelp. People were like, 'What's going on over there?' We were thrilled. And we did end up buying one thing, so it was a really good day."
Renewed for its second season, Aniello is thrilled that the response to Hacks has been so positive. "I'm just so grateful. Young, old, black, white, queer, straight, sports guys, truly the most eclectic amount of different people have come out of the woodwork and supported the show," she says. "So thank you if you've seen it. Thank you if you told a friend to watch. And if you haven't seen it, check it out. What have you got to lose?"
For more on Warner Bros., HBO, and HBO Max, check out these stories:
The Matrix 4 Gets Official Title As Warner Bros. Teases Trailer at CinemaCon
"Succession" Season 3 Premieres This October
Denis Villeneuve Writing Script For "Dune 2" & Zendaya Will Star
An Iconic Batman Returns: Michael Keaton on Picking Up The Cape & Cowl
Featured image: L-r: Hannah Einbinder, Jean Smart. Courtesy of HBO Max.