Denis Villeneuve's "Dune" Will Get An Exclusive Theater Release After All
Last December 4, we wrote about all the Warner Bros. movies that would hit theaters and HBO Max on the same day. For film purists, it was always a little depressing to imagine movies that were designed for the big screen, down to the tiniest detail, going straight to streaming, and Denis Villeneuve's Dune remake was one of those films. Now, WarnerMedia has decided that Dune needs to get an exclusive theatrical release after all.
Deadline reports that Villeneuve's hotly-anticipated adaptation of Frank Herbert's sci-fi tome will make its premiere at the Venice Film Festival in September, ahead of an exclusive theatrical run on October 1. Warner Bros. had inked a deal with Regal Cinemas to restore the 45-day theatrical window for its 2022 slate, at which point those films would make their way to HBO Max—Dune will now be included in that arrangement, likely the only one of Warner Bros.' films to do so this year.
Dune is a major undertaking, in terms of budget, talent, and ambition, led by one of the best directors of his generation in Villeneuve. The film was meant to be the first part of a two-part epic. While we don't know how much of Herbert's novel will be covered in this first installment, we do know it'll follow Paul Atreides' (Timotheé Chalamet) mission to the planet Arrakis, where "spice" can be found in abundance. This natural resource, which expands human capability and lifespan, is the source of much of the universe's turmoil. Atreides' arrival on the planet will put him in contact with Chani (Zendaya), a young woman whose life and destiny will be greatly mixed up with his own. The sprawling ensemble includes major stars—Oscar Isaac, Rebecca Ferguson, Josh Brolin, Javier Bardem, Jason Momoa, Dave Bautista, and Stellan Skarsgard. 
It's the kind of movie that qualifies as a cinematic event—one intended to be seen in a darkened theater with a state-of-the-art sound system. It makes sense for Warner Bros. to give Dune an exclusive theatrical release. For folks still uneasy about going to a theater, waiting another month and a half to see Dune at home isn't such a long delay, not after a year plus of time losing all meaning. Yet for this writer, there's only one way to see Dune, and it involves getting off my couch.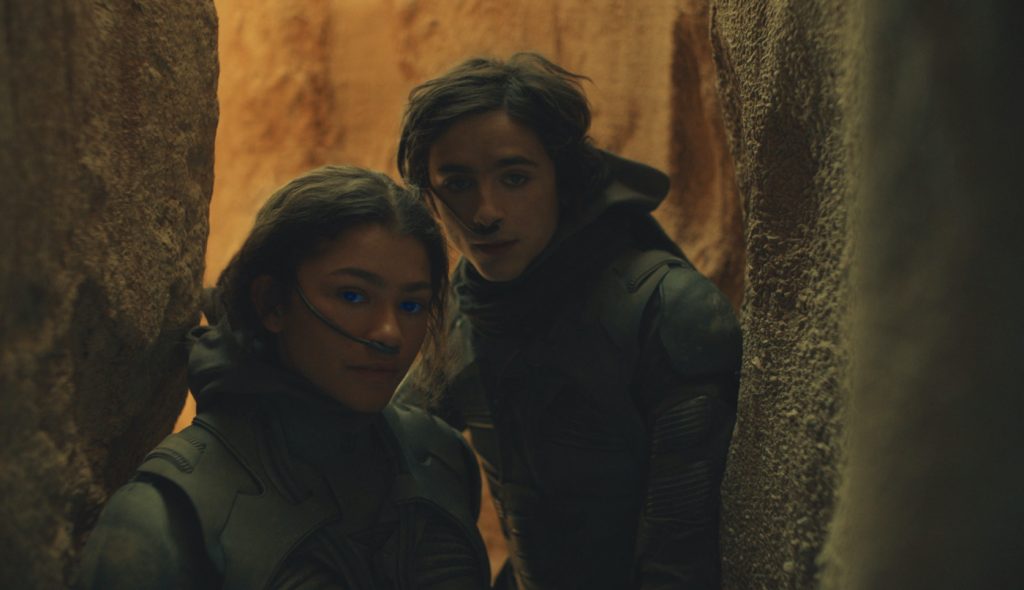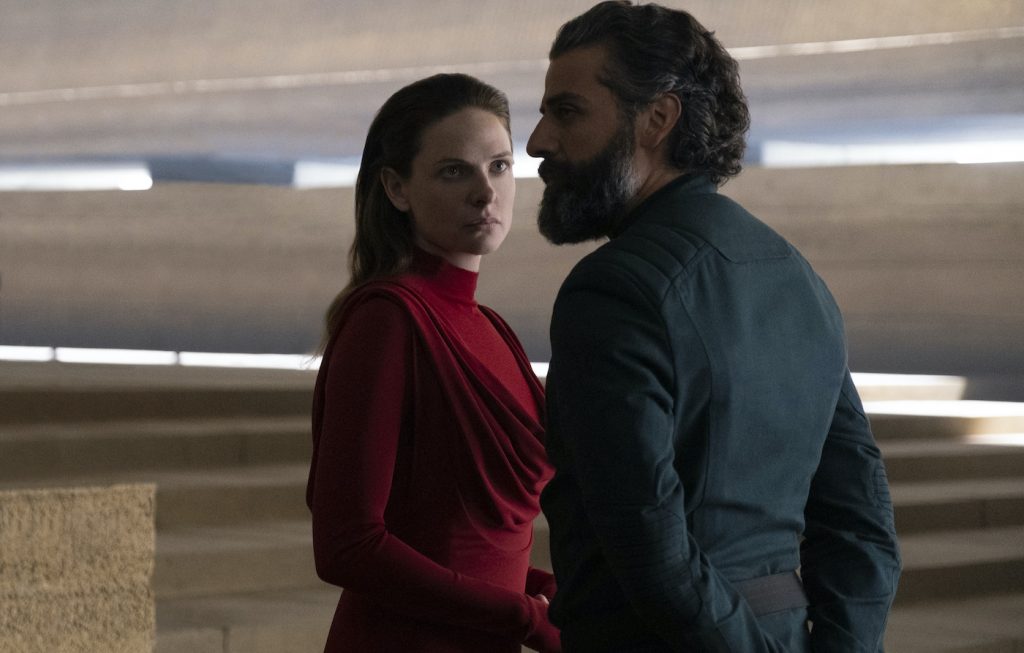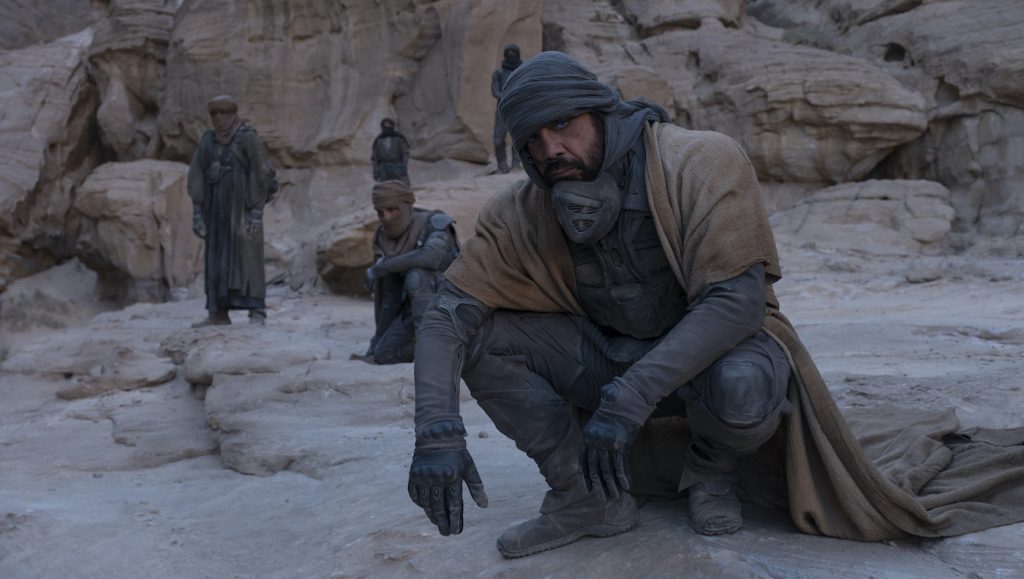 Featured image: Caption: (L-r) TIMOTHÉE CHALAMET as Paul Atreides and CHARLOTTE RAMPLING as Reverend Mother Mohiam in Warner Bros. Pictures' and Legendary Pictures' action adventure "DUNE," a Warner Bros. Pictures and Legendary release. Photo Credit: Chiabella James