Writer/Director Anna Kerrigan & Jillian Bell on Making the Modern-Day Western "Cowboys"
A stirring, "stay with you" drama about family, tolerance, and rescue, Cowboys centers on the disparate reactions from newly separated parents Sally and Troy (Jillian Bell and Steve Zahn) upon learning their child, Joe (newcomer Sasha Knight), is transgender. While Sally remains in denial, Troy is determined to allow Joe to live authentically and runs off with him into the wilderness of Montana, with authorities not far behind. Ann Dowd plays the detective assigned to the case, unraveling the family's complicated dynamics.
The film was written and directed by Anna Kerrigan, who also serves as a producer. Cowboys won Best Screenplay and Best Actor at the 2020 Tribeca Film Festival and was named Official Selection of the LGBTQ-oriented Outfest Film Festival.
The Credits chatted recently with Kerrigan and Bell about the Samuel Goldwyn Films release, available in virtual cinemas and on VOD. Edited interview excerpts follow.
Anna, where did this story come from and how long did it take you to write?
I must have started writing it six years ago and then it took me probably a year and a half to get it into good shape. I wrote it very hermetically and I did not share it with anyone. I grew up in LA, but my best friend's family used to take me to Montana during the summers, and I just fell in love with the Flathead Valley, which is where we shot the movie and where it takes place. Later, when I was moving from New York to LA and feeling really nostalgic for stability, I just wanted to write something that was set there, and it opened with this father and son on a horse. I didn't know who they were, what they were running from, but I knew they were outlaws. This sounds very woo-woo, but I sort of let them answer my questions.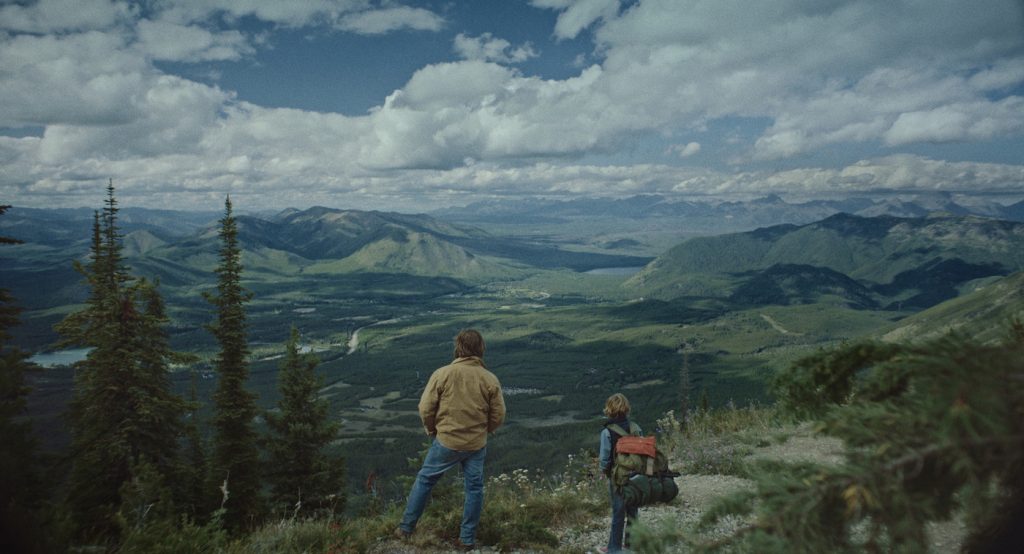 You got a Big Sky Grant from the Montana Film Office, but I read that a fortuitous meeting wound up getting you the rest of the funding.
The Big Sky Grant is very generous if you're an indie, but it does not fund a film unless you're really, really tiny. Cowboys was a script that I had written when I got signed at UTA — which is where Jillian is repped as well and that's how we found each other — and they had been sending it out to financiers and it was taking some time to put together. And then I was screening Hot Seat, my short film that was at Sundance, on the Sony lot at a small showcase of women-directed short films, and after the Q&A this young woman runs up to me and she's like I love Cowboys. It turned out that she had been an assistant at UTA and at that time she was Megan Ellison's assistant at Annapurna. She passed it on to her dad and he ended up being our lead financier/producer. There was something nice about a kid and a dad really connecting to the script, like it somehow mirrored the script itself.
You also directed and produced the film, much of which is shot in the wilderness. There's an especially harrowing river scene. What were the challenges of filming in the mountains with weather, topography, etcetera?
We had to find places that looked really rural but were close enough to somewhere we could pull over our trailers and our many vehicles. Even though we were a small production, we had a horse — that horse trailer is massive — and a couple of RVs, and we had to ferry in equipment across the river with rafts. We had to bring our toilet everywhere with us. My producer, Gigi, was driving around with a porta-potty on the back of her pickup 24/7. For that scene that you're referring to, we had stunt people, we had water-safety people, we had to map out how we were going to shoot that scene. My DP and I divided the river into sections so that we could link it together visually. You have to put so much planning in once you're going to be exposed to the elements.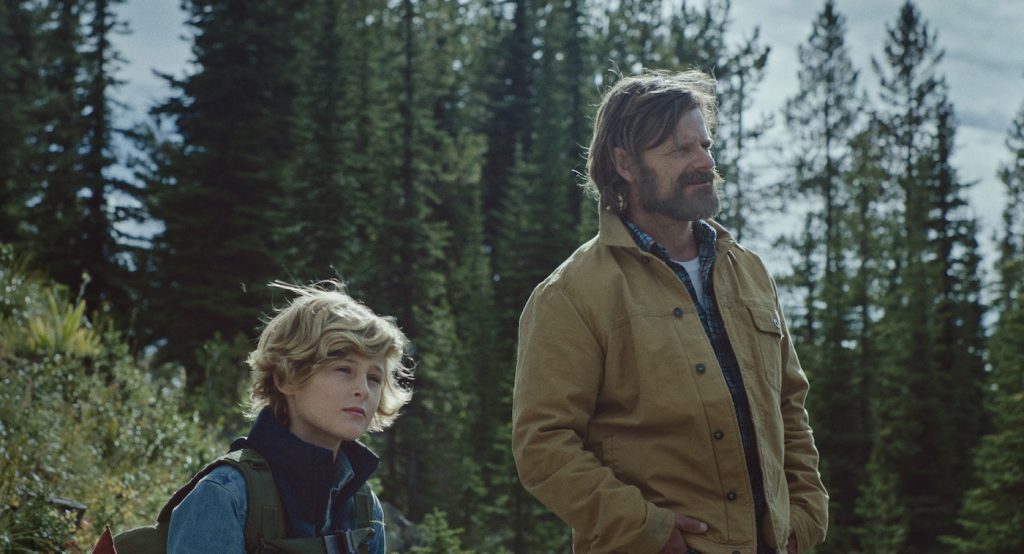 And Jillian, what about your character, Sally, made you want to be part of this project? Did you audition?
Anna did not make me audition. We just had a lot of creative conversations about the film and what it was saying and the message behind it and the beautiful arc that Anna wrote for Sally. This felt like a real human being that makes mistakes and is flawed and is complex. And because we were also in such a divided time in our country, I wanted to understand this person's viewpoint because I don't agree with it. How could I get into a space where I actually care about her and not make her some stereotypical villain?
What I found really interesting was that the mom is the parent in denial in this case. How did you bond with Sasha to portray a mother who both genuinely loves her child, but is unable to accept his gender identity?
There were parts of it that were difficult and parts that were easy. The easy part was meeting Sasha and falling madly in love with him. I was like how do I balance this, because I want to be able to stay in the character when we're shooting, stay in those emotions because they're very heavy, and play it authentically. But then Sasha comes from a trans experience and is maybe dealing with his own emotions regarding the subject matter, so how do I be there for him as his acting partner? I feel like Sasha and I, early on, just kept giving each other a hug after scenes, so it was like a quick taking the hat off to get out of character and then putting it back on.
What kind of a set does Anna run? How was it to work with her as the film's writer/director?
First of all, I love working with writer/directors. They know the vision because it came from their head. It's so clear, there's nothing lost in translation. And working with Anna was so great. She was so open to communicating and being open to moments, and she had more options because of it. I also thought it was really cool that she took a chance on two people that are known more for comedy.
Themes like tolerance and inclusiveness, they're such relevant themes today. What do you hope audiences will take away?
Anna: I think Sally's journey is the most helpful thing for people to think about as they walk away from the movie. For me, Sally is a character who loves her kid, but her own preconceptions and judgment, and ideas about what her kid's journey should be like, gets in the way. We all judge and have expectations of other people that inhibit our ability to love them and to accept who they are. So for me, it's thinking who am I a "Sally" to, what relationship am I inhibiting because I have tunnel vision about myself or this other person?
Jillian: I agree. And I think a movie like this shows both sides and how both are flawed and there are mistakes being made left and right. We have to find some common ground and the common ground is that we're flawed and that's okay. There's just so much I learned from playing this character.
Featured image: Steven Zahn and Jillian Bell in "Cowboys." Courtesy Samuel Goldwyn Films