"The Mauritanian" Director Kevin Macdonald on Telling Mohamedou Slahi's Story
The Mauritanian director Kevin Macdonald has plumbed the depths of state-sanctioned terror before, notably in his riveting 2006 film The Last King of Scotland, featuring a ferocious performance by Forest Whitaker playing Ugandan dictator Idi Amin. His work in The Mauritanian might seem, on first blush, to be another trip to the dark side. Yet Macdonald's film, led by stellar performances from Jodie Foster, Benedict Cumberbatch, and, most crucially, Tahar Rahim, is centered not on brutality by on core decency.
That decency exists, first and foremost, in Rahim's portrayal of the titular Mauritanian, Mohamedou Slahi, who was scooped up at a wedding in the North African country following 9/11, and ultimately accused—but never sentenced—of aiding and abetting the terrorists who flew planes into the World Trade Towers. Slahi spent more than 14-years in America's noman's land prison, Guantanamo Bay, where he was tortured into confessing to things he didn't actually do. The film is based on Slahi's memoir "Guantanamo Diary," and both Rahim and Macdonald said not a moment went by when they weren't cognizant of the fact that they were telling this remarkable man's story. "I've never met anyone as extraordinary as him in my whole life," Macdonald says of Slahi. "He has this warmth to him, this humor, this intelligence, this incredible ability to empathize, and there's also a kind of naivete and innocence about him that's very sweet. So, I wanted to make a film about that particular person going through this, rather than a nakedly political film."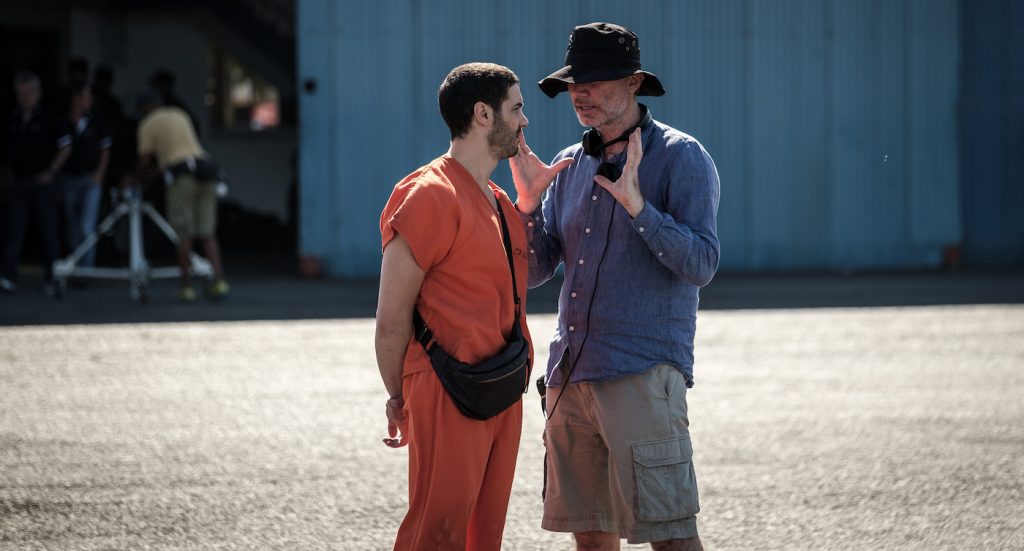 To that end, The Mauritanian is, in Macdonald's telling, a feel-good film.
"It's an inspiring movie," Macdonald says. "I know that people tend to say, 'Oh it's a movie set in Guantanamo about a prisoner, it involves torture,' but it's a very human movie about amazing characters who are all heroic in their own way. To me it's not a dark movie in that way, to me it's actually a movie about the best and the worst that human beings can do."
Rahim, a French-Algerian actor who made such an indelible impression in Jacques Audiard's riveting 2009 drama A Prophet, is simply sensational here as a man trying to keep his sanity, and humanity, in insane and inhumane conditions. He's defended by Jodie Foster's attorney Nancy Hollander, who struggles, for years, to remind colleagues that Slahi is, or should be, entitled to certain inalienable rights. This was a hard case to make in the post 9/11 environment when not only fear but a rapacious appetite for revenge was in the air in the circles of power within the American government and its legal representatives.
"I think obviously with a subject like this, you couldn't have made this film within ten years of 9/11," Macdonald says. "I think in the immediate aftermath of 9/11 and in the first few years, there was so much anger and so much irrationality attached to the period, and the wound that caused to America, I don't think anyone would have agreed to finance it, or gone to see it if it had been financed." By the time it did become possible, Macdonald was prepared to help tell Slahi's story. "It does feel like 9/11 now is twenty years ago, it's becoming history. I think a film like this is able to be made where we can say, 'What about the other side? What about the people who suffered from the Muslim side of this? A Muslim man accused of terror was treated appallingly, like a lot of the people in Guantanamo. The estimate is that over 80% of the people who were in Guantanamo had nothing at all to do with terrorism, and they were just picked up mostly in Afghanistan because of the leaflets that were dropped by the U.S. military saying turn in Al Qaeda veteran and get $10,000."
Mohamedou Slahi's case wasn't without its nuances, and suspicions of him weren't completely fabricated from nothing. "The vast majority of people who ended up in Guantanamo, it's now recognized had nothing at all to do with terrorism," Macdonald says. "Mohamedou was one of them, but he had a slightly more complex and interesting story than being a farmer."
German intelligence picked up a phone call from Bin Laden's satellite phone to Slahi, and while he wasn't actually involved in any way to 9/11, this connection was more than enough. "He got picked up because, as one of the interrogators said to him, 'You're just like all the 9/11 terrorists. You're a Muslim man, educated in the West, did a technical degree—which in his case was electrical engineering—who went to Afghanistan, who trained,'" Macdonald says. "So he fit the profile, an intelligent, Westernized Muslim, and he'd gotten that phone call from Bin Laden's sat phone, and that was the thing. The German Secret Service picked up on that, he was then put on a watch list."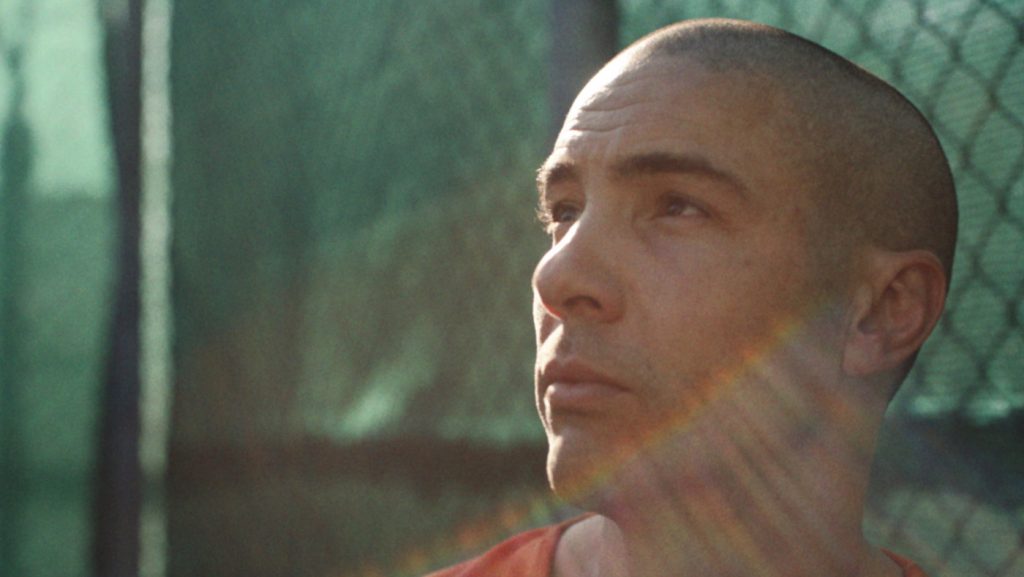 One of the things Rahim told us was that while his character is the film's central focus and emotional draw, and Foster's dogged defense attorney is easy to root for, it's Cumberbatch's military prosecutor Stuart Couch whose arc is most important. He begins the film pressing for Slahi to get the death penalty, but he is a man of principle, and the more he learns about Slahi's case, and his treatment in Guantanamo, the more he begins to question everything.  "It's the system that's bad," Macdonald says, "there isn't a bad guy in this film. There's a guy who we think at the beginning—Benedict's character—is going to be the bad guy. One of the fascinating things about this story is Benedict's prosecutor is a Marine guy, a lawyer, a Republican, a Christian, everything you'd normally think that make him the guy who is going to bring Mohademou down and be a proponent of torture, but the reality is that Stuart Couch is an incredibly brave man who stood up against the flow of everyone saying, 'We've got to get this guy the death penalty, it doesn't matter what shortcuts we take. It's our job to avenge 9/11.' That took a lot of guts."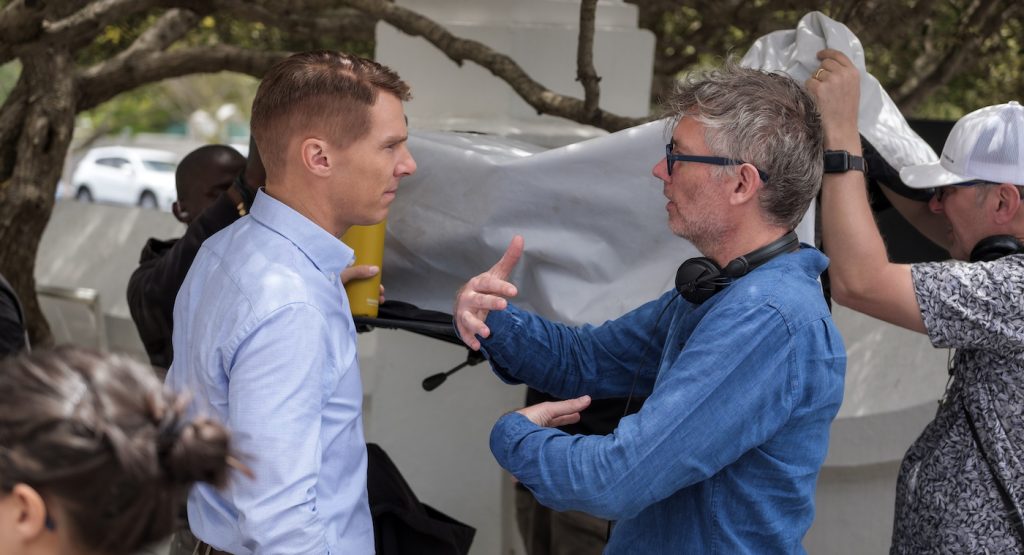 Macdonald was intent on not objectifying the torture Slahi endures, but rather make it very specific to this person we learn to care about over the course of the movie. "What I want to do is make it subjective," Macdonald says. "To be with Mohamedou as much as possible, to be in his head. We've had a long time to get to know him and hopefully really like him by the time we get to the point where we see him being mistreated, so we're empathizing with him fully. We're not on the outside looking abstractly."
As for Jodie Foster, Macdonald was, of course, well aware she doesn't take on my roles these days. "I never expected her to do the film," he says. "I sent this to her because I thought Nancy was her. I sent it to her knowing she'd say no because she doesn't really act anymore." Yet he got in touch with Foster's agent and, three days later, Foster replied. " She really engaged in with the politics, she engaged with Mohademdou and his plight, she worked her socks off publicizing it. Her level of engagement is a tribute to her, and she's also just a fantastic actor who taught me a lot."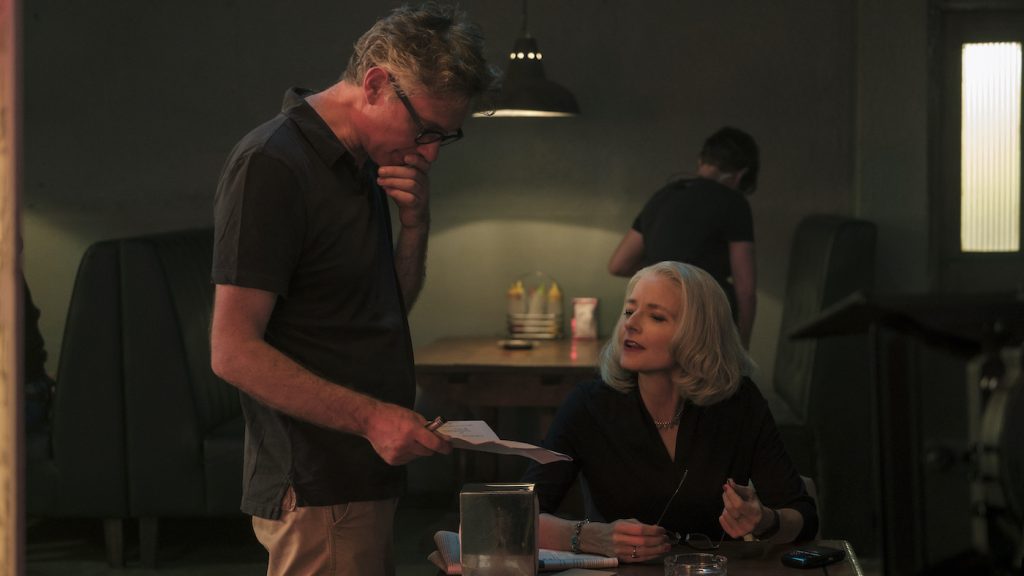 Foster's pedigree can be daunting, even for a director as skilled as Macdonald. "It can be a little intimidating because she's worked with so many amazing directors, she brought her total commitment to it, and never once made me feel like, oh, I've been directed by Scorsese and Zemeckis, who are you? She's not like that. She's totally responsive to you as a director, totally responsive to notes, just a really lovely person to work with. She should act more!"
Foster is also no the first actor/director Macdonald has worked with. "I once did a film with Ben Affleck, who had made a couple of great movies already, and you're conscious of the fact they know what's going on on the other side of the camera," he says. "But in both cases, with Ben and Jodie, they're really able to switch off, I think they find it a bit of a relief. That's your problem, they might think. I'm just here to act!"
The Mauritanian is available On Demand now.
Featured image: Kevin Macdonald and Tahar Rahim on set of "The Mauritanian." Courtesy STX