Review Roundup: Vince Vaughn Slays in Body-Swap Movie "Freaky"
One of the prime joys of the body-swap comedy premise is just how simple it is. Two people suddenly finding themselves—well, their conscious "selves"—inside the other's body. In 1988's Big, it was a young boy making a wish to be "big" and ending up in the body of an adult (Tom Hanks, no less). In 2003's Freaky Friday, based on a novel of the same name by Mary Rodgers, a mother and daughter switch bodies after a magical Chinese fortune cookie does the work. For director co-writer and director's Christopher Landon's Freaky, which he scripted with Michael Kennedy, the body-swap genre gets a killer twist. A teenage girl (Kathryn Newton) ends up switching bodies with her town's infamous serial killer, the Butcher (Vince Vaughn). So yeah, this is not your average body-swap comedy.
Unsurprisingly, with an actor with comedic chops like Vaughn and a bunch of talented youngsters, especially Newton, Freaky is getting some solid reviews. And the fact that it comes from Blumhouse, the reigning king of horror production companies, you know Freaky is gonna have real edge. So, if you're in the mood for some laughs (and honestly, who doesn't need laughs right now?) in an edgy-ish package, check out these reviews and put Freaky on your watch-list.
Kate Erbland of IndieWire: "Freaky" doesn't skimp on the meat and potatoes of any good body-swap movie: having a ton of fun watching two different people awkwardly slip into their new corporeal figures (and lives).
Peri Nemiroff of YouTube says: "Where freaky excels though is just being a wild and sometimes weird ride that's absolutely brimming with color and energy, and also boasts some really great performances."
Megan Navarro at Bloody Disgusting writes: "Freaky is a love letter to slashers and teen movies, but it's also a comforting cinematic hug dripping in blood."
Chris Bumbray at JoBlo's Movie Network writes: "Vince Vaughn and Kathryn Newton seem to be having the time of their lives in this fun horror-comedy mash-up."
Jared Mobarak at The Film Stage writes: "Freaky's success lies in its ability to create around [Vaughn's] central performance and not simply rely upon its absurdity."
Here's the synopsis from Universal:
Seventeen-year-old Millie Kessler (Kathryn Newton, Blockers, HBO's Big Little Lies) is just trying to survive the bloodthirsty halls of Blissfield High and the cruelty of the popular crowd. But when she becomes the newest target of The Butcher (Vince Vaughn), her town's infamous serial killer, her senior year becomes the least of her worries.
When The Butcher's mystical ancient dagger causes him and Millie to wake up in each other's bodies, Millie learns that she has just 24 hours to get her body back before the switch becomes permanent and she's trapped in the form of a middle-aged maniac forever. The only problem is she now looks like a towering psychopath who's the target of a city-wide manhunt while The Butcher looks like her and has brought his appetite for carnage to Homecoming.
With some help from her friends—ultra-woke Nyla (Celeste O'Connor, Ghostbusters: Afterlife), ultra-fabulous Joshua (Misha Osherovich, The Goldfinch) and her crush Booker (Uriah Shelton, Enter the Warriors Gate)—Millie races against the clock to reverse the curse while The Butcher discovers that having a female teen body is the perfect cover for a little Homecoming killing spree.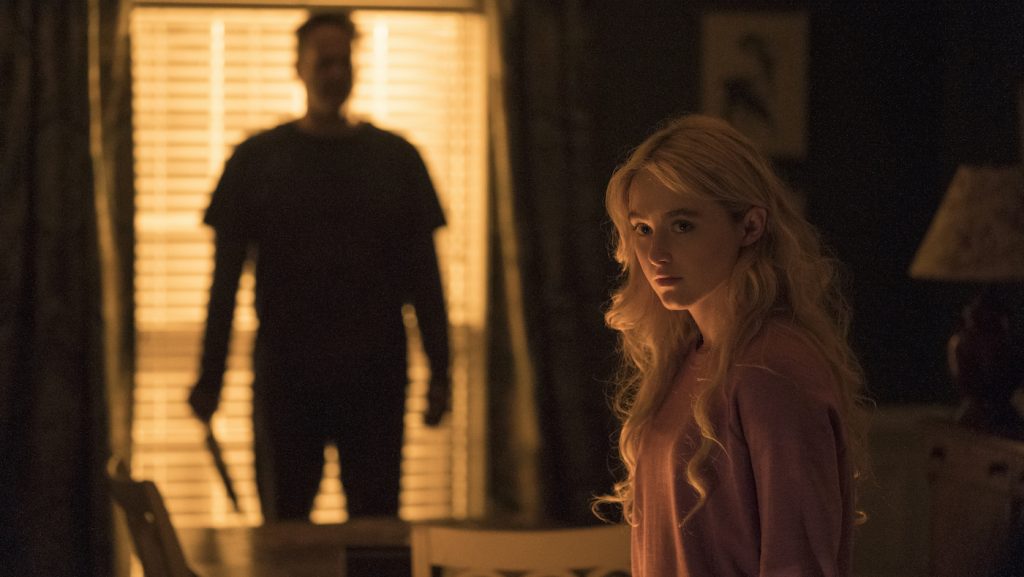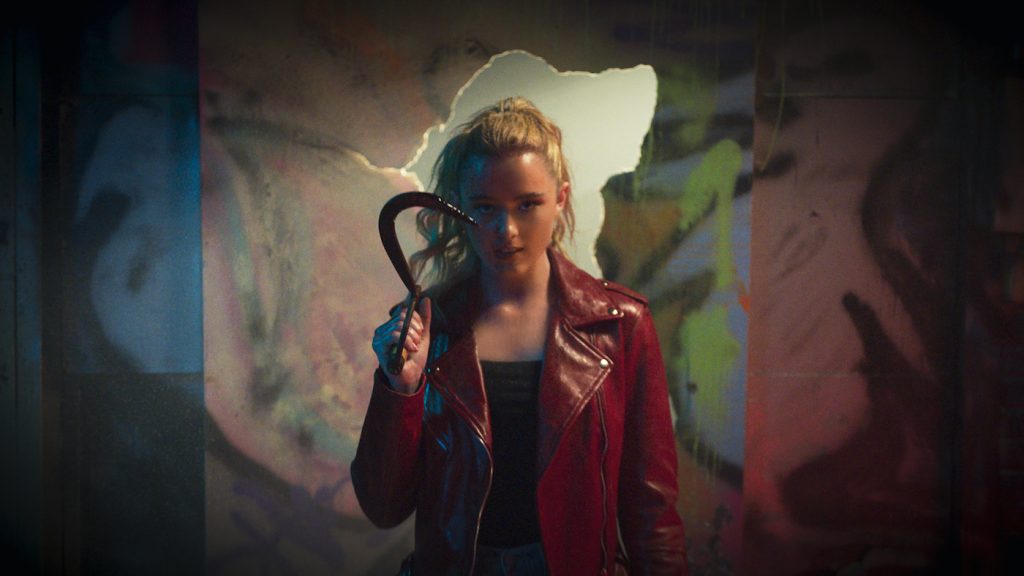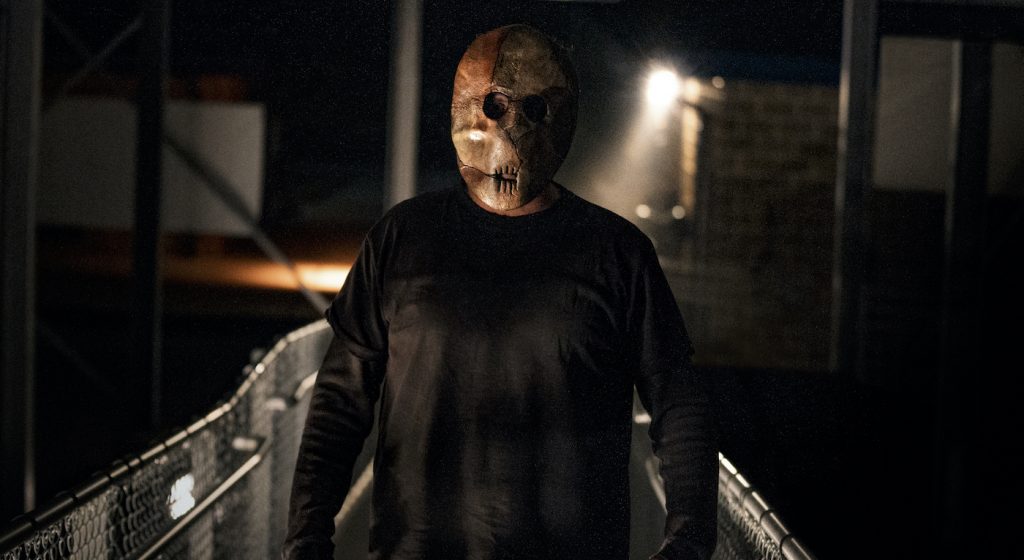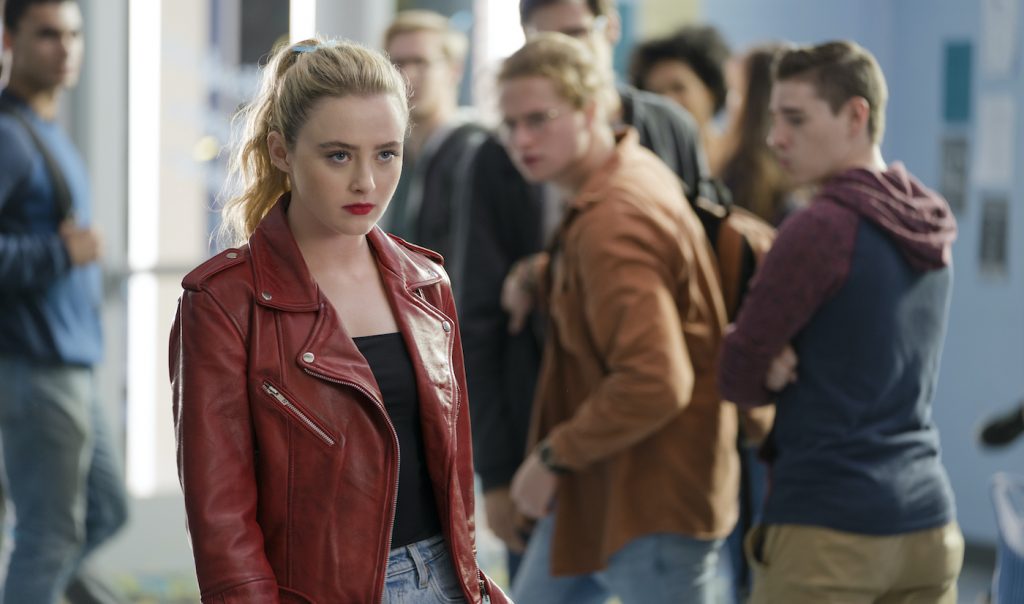 Featured image: (from left) Nyla Chones (Celeste O'Connor), Millie Kessler in The Butcher's body (Vince Vaughn) and Josh Detmer (Misha Osherovich) in Freaky, co-written and directed by Christopher Landon. Photo Credit: Brian Douglas/Universal Pictures