"The Batman" is Using Technology From "The Mandalorian" For Select Scenes
The reason it took so long to get a proper live-action Star Wars series on TV was because the technology had to catch-up to the demands of television. That finally happened, of course, for series creator Jon Favreau and his team on The Mandalorian. Favreau, cinematographers like Emmy-winner Greig Fraser, and the wizards at Industrial Light & Magic helped create a virtual production unit that allowed The Mandalorian to film real-time visual effects using an LED wall and the Unreal real-time game engine (made by Epic Games). What this means in layman's terms is that they could create photorealistic backgrounds of locations from all over the galaxy on these massive screens and film against them. It looked like this: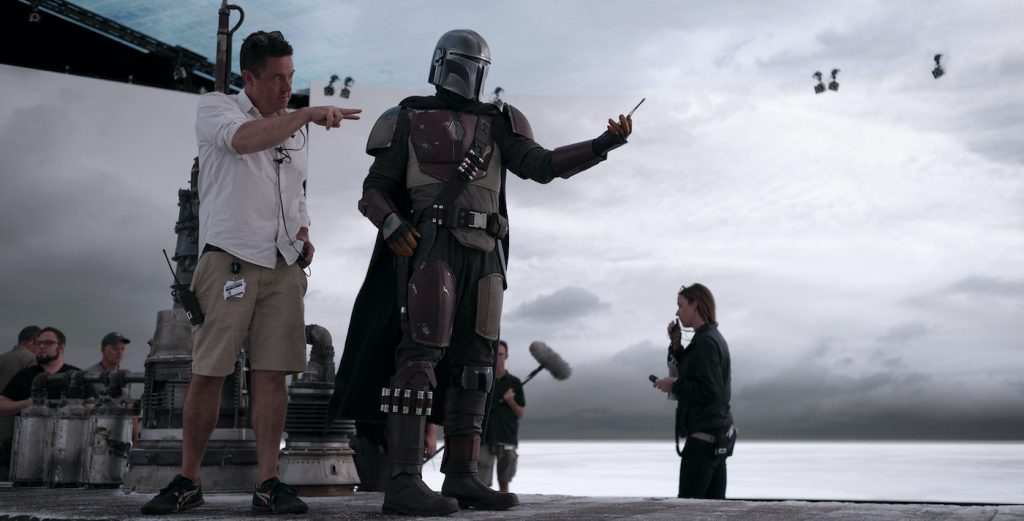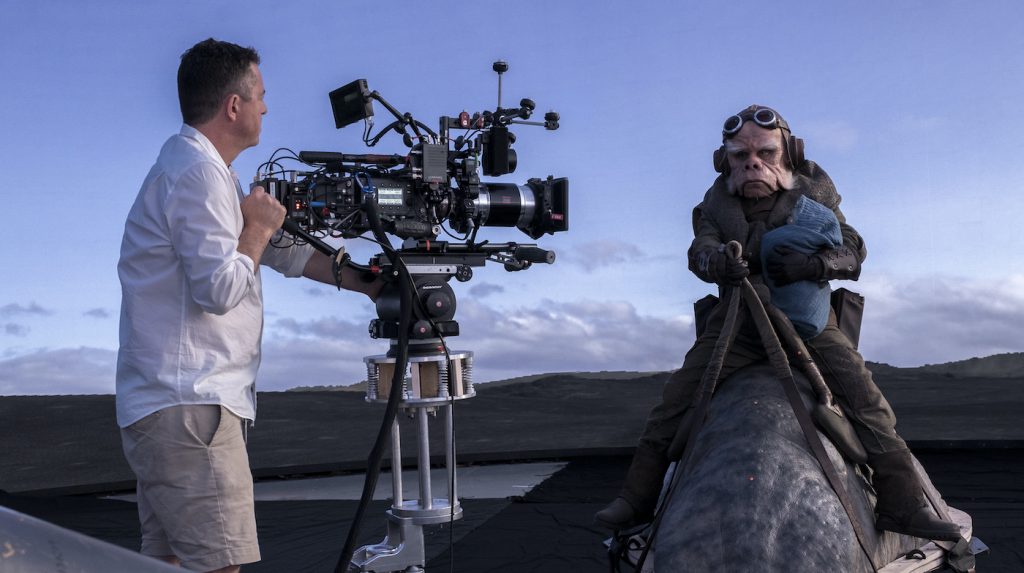 Now, The Hollywood Reporter reveals that Warner Bros.' The Batman is utilizing some of this same technology. At this year's virtual VIEW visual effects and animation confab, Industrial Light & Magic chief creative officer Rob Bredow revealed that Matt Reeves' hotly-anticipated reboot, which is currently filming in the UK, is using some of those same virtual production techniques for select scenes. Bredow didn't explain exactly how Reeves and his team are harnessing the technology for The Batman, but he did confirm that they'd built the LED wall around pre-built practical sets. This means that for those scenes shot on these pre-built sets, Reeves would be able to use the virtual production toolkit as he saw fit.
It's also not for nothing that The Batman's cinematographer is The Mandalorian's Greig Fraser. Considering Fraser's expertise with ILM's technology. THR also notes that ILM's technology will be used by Taika Waititi on Thor: Love and Thunder (Waititi is familiar with it—he directed the final episode of The Mandalorian season one), and for George Clooney's upcoming Netflix's sci-fi film The Midnight Sky.
The Mandalorian is back for season two on Disney+ on October 30. Meanwhile, it'll be a bit before we see The Batman—it's slated for a March 4, 2022 release.
Featured image: An image from writer/director Matt Reeves 'The Batman.' Courtesy Reeves/Warner Bros.