"The Batman" Images Tease a Very Different Bruce Wayne
We finally got our first look at Matt Reeves' The Batman during the DC FanDome event on August 22. The trailer—ingeniously paired with Nirvana's "Something in the Way"—revealed Reeves' fresh take on Bruce Wayne (Robert Pattinson) and the Gotham he inhabits. We've known for a while that The Batman wasn't going to be an origin story, but we've subsequently learned it would take place during year two of Bruce Wayne's transformation into Batman. This is important for several reasons. Intriguingly, while eschewing the origin story machinations that take up a considerable chunk of time in any introductory superhero film, The Batman will still give us a raw version of its central character. And while every iteration of Bruce Wayne (perhaps save Adam West's candy-colored TV series version) is haunted by the death of his parents, it seems evident Pattison's Bruce Wayne will be a version we haven't seen before.
Reeves' comments during his DC FanDome panel hammered home this point. "The idea is that we're in Year Two, it's the Gotham Experiment," Reeves said. "It's a criminological experiment. He's trying to figure out sort of what he can do that can finally change this place. And in our story, as he's in that mode, that's where you meet him…and he's seeing that he's not having any of the effect that he wants to have yet, and that is when the murders start to happen."
Now pair Reeves' comments with the images Warner Bros. has released. First off, you'll note that Bruce Wayne's Bat Cave seems a whole lot more DIY than what Christian Bale was working with in Christopher Nolan's Dark Knight trilogy: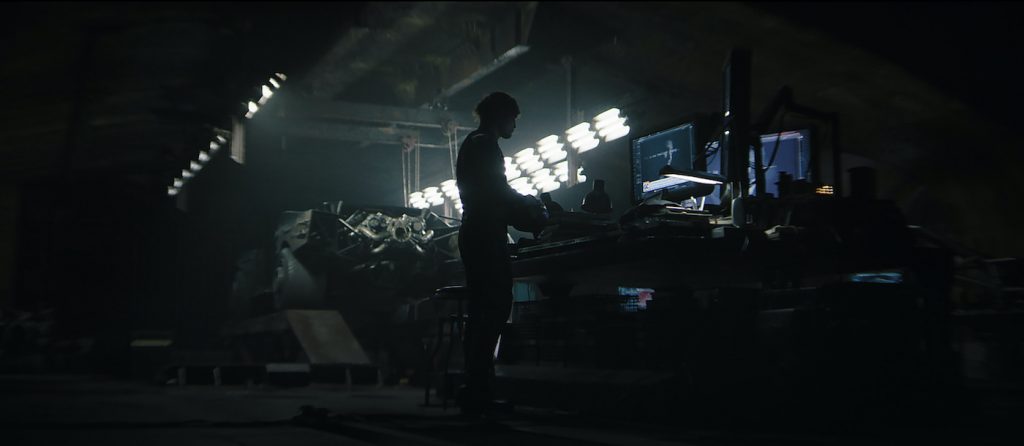 We know that The Batman will pit Bruce against Paul Dano's Riddler. Reeves said during the panel that in the midst of Batman tinkering with how to finally clean up Gotham, Riddler makes his entrance:
"And then the murders begin to describe sort of the history of Gotham in a way that only reinforces what he knows about Gotham, but it opens up a whole new world of corruption that went much farther," Reeves said. "But as that story starts to come out, without being an origin tale for him, it ends up being something that touches on his origins. So you start to see that, as it starts to describe this epic history of corruption in Gotham, that you start to understand, 'Well, where did my family sit in that?'"
This hints at a version of Bruce Wayne's origin story that implicates, rather than sanctifies, his billionaire parents and their contributions to Gotham. (Which, it should be noted, was a central theme of Todd Phillips' Joker.) A Batman contending with his own family's complicity in a collapsing Gotham suggests an even more tortured soul than we've seen in the past.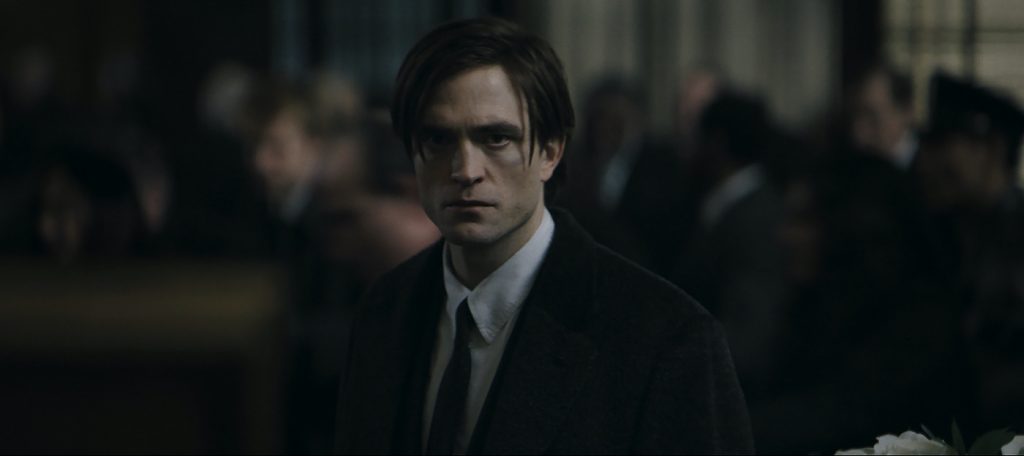 In Pattison, The Batman has the kind of edgy performer that Reeves' vision calls for. As he's done ever since he left his Twilight teenage heartthrob days behind him, from Good Time to The Lighthouse, Pattison has sought out characters on the edge. In The Batman, he may have found the perfect marriage between blockbuster spectacle and character study.
Featured image: Caption: ROBERT PATTINSON in Warner Bros. Pictures' action adventure "THE BATMAN," a Warner Bros. Pictures release. Photo Credit: Courtesy of Warner Bros. Pictures/ ™ & © DC Comics