Behold "The Batman" Logo & Concept Art From Director Matt Reeves
You knew it was coming. With only two days until the kickoff of the DC FanDome event, the folks involved with some of Warner Bros. and DC's biggest movies are starting to reveal some sneak peeks. Zack Snyder revealed a teaser for his upcoming Justice League—with the full trailer coming on Saturday—and now The Batman director Matt Reeves has dropped the film's new logo and some concept art.
Batman has long had the benefit of being arguably the most noir superhero of them all. He dresses more or less in all black, he works at night, and he plies his trade in the most noir superhero setting of them all, Gotham. While directors of the past have leaned into Batman's more colorful, camp iterations (like the late Joel Schumaker's Batman and Robin), Christopher Nolan firmly re-planted the noir flag in his Dark Knight trilogy, and it looks as if Matt Reeves is taking it one step further.
Excited to share the very first look at our official #TheBatman logo, and some very cool additional #DCFanDome artwork by the amazing @jimlee — see more of #TheBatman at the #DCFanDome global event in the Hall of Heroes this Saturday, 8/22! #TheBatman #DCFanDome #ForTheFans pic.twitter.com/ApfngNbyor

— Matt Reeves (@mattreevesLA) August 20, 2020
The concept art, from artist Jim Lee, offers an intriguing new look for Batman's suit. It differs in significant ways from the evolving version worn by Christian Bale in Nolan's trilogy, yet it retains that more realistic, grittier approach. It's got also got a touch of the more powerful, bruising take on the suit and character we saw embodied by Ben Affleck in Zack Snyder's Batman v Superman, just without the suit itself being made up of largely of metal (he won't have to fight Superman this time around, which helps). The collar, the shoulder pads, and the larger Batman logo on the chest are all much different than Nolan or Snyder's take.
Take the above logo and concept art, and add it to this image of Batman and the Batmobile that Reeves shared a while back, and you start to get a sense of his vision for one of the most iconic superheroes of them all: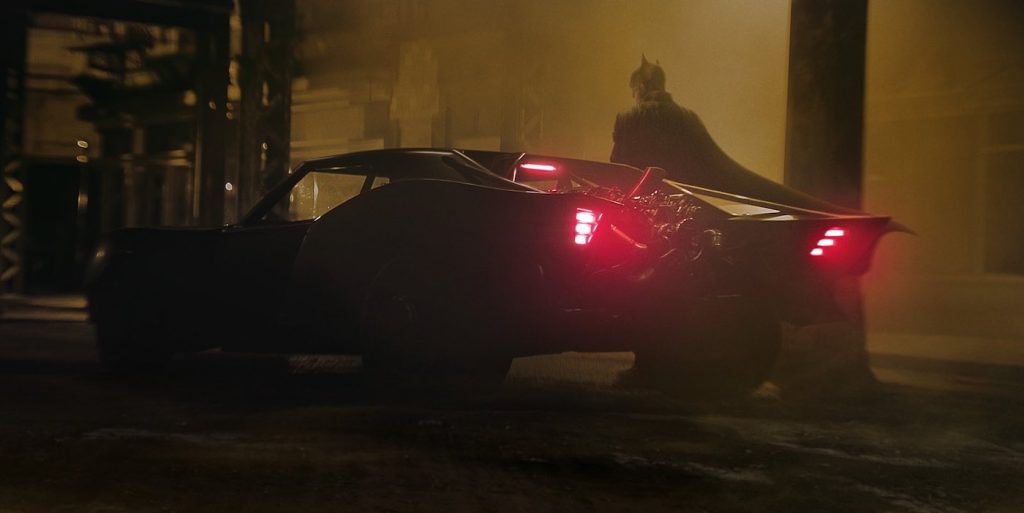 We'll be seeing a lot more of The Batman when DC FanDome kicks off this Saturday, August 22. We'll keep you posted on all things Gotham and more.