Rethinking Old Age in Sergio Navarretta's "The Cuban"
The Cuban, director Sergio Navarretta's (Arctic Dogs) new feature out on streaming and in theaters on July 31st, melds two missives into one sweetly heartfelt film: a tribute to Afro-Cuban jazz and a reminder to cherish our elders. Opening in the cold light of a Canadian nursing home, brisk nurses attend to Luis Garcia (Oscar-winner Louis Gossett Jr.), the film's titular star. Luis, a former jazz musician, is gripped by dementia and Alzheimer's, but a young pre-med student, Mina (Ana Golja) is determined to draw out memories from his Caribbean past. Her efforts, which include sneaking in an old record player and home-cooked Cuban meals, draw her into the elderly man's former life as he opens up to his eager young helper, transposing her face onto that of a lost love, Elena, in flashbacks to his days as a bandleader. As Louis comes alive, both he and Mina are transported via memory to his younger life in Cuba, a joyously colorful contrast to his present-day isolation.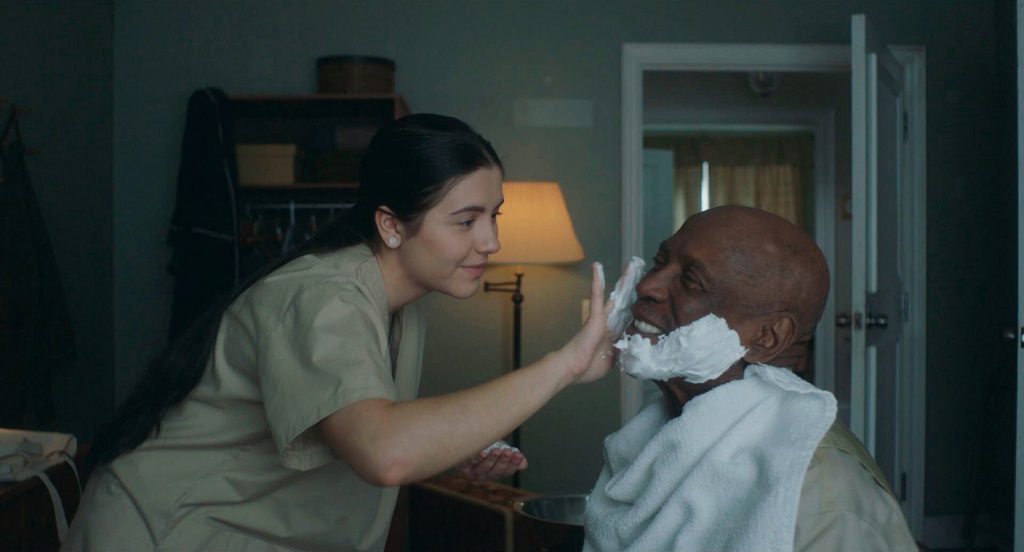 Mina herself, however, isn't Cuban but Afghan, having been sent as an orphaned child to Canada by her late grandfather. Her aunt Bano (Shohreh Aghdashloo) runs the nursing home as she runs Mina's life, with strict expectations to color between the lines. Breaking the nursing home's rules to unconventionally cater to Luis, Mina also helps herself, gently breaking free of the monotony of school and work in order to support her rebellious cousin and to start dating Kris (Giacomo Gianniotti), a sympathetic fellow ready to chip in with Luis's care with unorthodox methods of his own. The film is a sort of love-letter to the power of intergenerational friendships, which change the course of one elderly man's dismal nursing home experience and gives Mina something of her own to grab onto.
Golja and one of the film's producers, Taras Koltun, had approached the director with a concept for a grandfather-grandson narrative, which Navarretta saw Golja, a Degrassi star, featuring in herself. The director was further inspired to make a movie about treating the elderly in a more creative way after visiting his own partner's aging aunt in a nursing home. Like Luis, she was afflicted by dementia and Alzheimer's and mistook Navarretta for a soldier she'd met in World War II. "When I looked in her eyes, I could tell it was as real as having a conversation," he said. "I started thinking about the power of the imagination and challenging this notion of reality."
The Cuban posits the idea that if we could bring a bit more flexibility to the worlds older people live in, particularly those with mentally degenerative conditions, we might make their last years with us better. And by making them happier, even if it's only through temporarily reinventing a world gone by, we also might improve our own.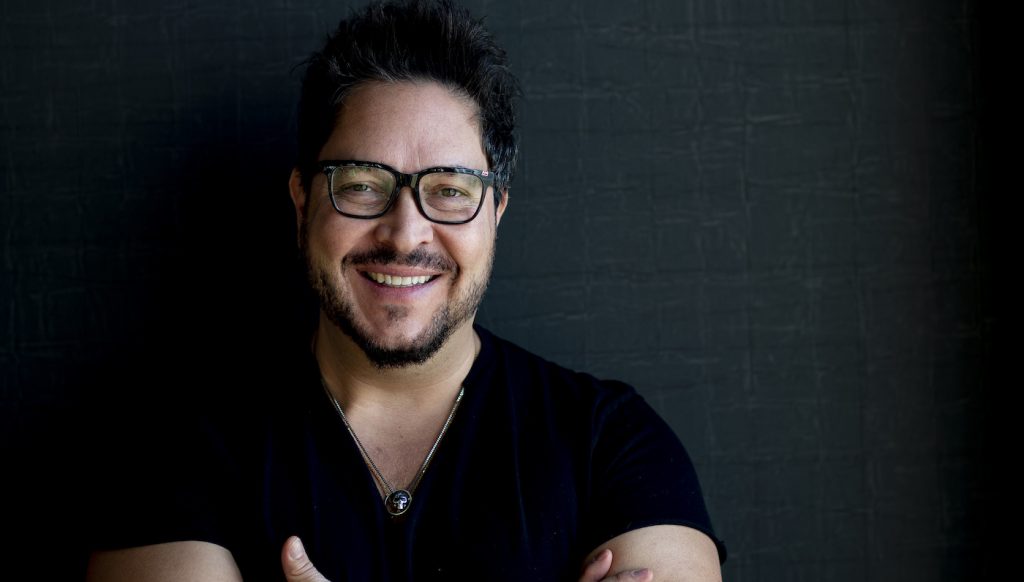 The Cuban was of course in the works long before coronavirus emerged and hit nursing homes with particularly tragic force, but the timing of the film's release couldn't be more prescient. "I think the long-term care disaster that's happening around the world is something that's very much on everyone's mind," said Navarretta. "We used to all live in villages together where the elders were the backbone of the communities. Now, with everyone busy and everyone working non-stop — and I understand it, it's not a judgment, just a circumstance of how we live these days — the nursing home is the only option, in most cases."
In her relentless effort to help Luis, Mina occasionally misfires — she sneaks him out to a jazz club, then invokes a ruckus by dancing with someone else despite knowing that in her charge's reality, she is Elena — but her imaginative efforts with Luis are a net positive, which go above and beyond the standard (some might argue substandard) care offered by the nursing home, his only other option.
Shot in Canada and Cuba, with a great soundtrack from the Canadian-Cuban jazz master Hilario Duran, The Cuban is an earnest antidote to, as Navarretta put it, "gratuitous violence and storytelling just for the sake of creating entertainment." Watching The Cuban, it almost feels out of the ordinary to see such a kindly tale play out on screen, and that little jolt may help viewers connect with the film's messages, paramount among them the need for a new approach to cognitive decline. "Whether it's someone dealing with schizophrenia, or any kind of mental health, or dementia and Alzheimer's," Navarretta concluded, "I hope this at least brings a more compassionate eye to these really debilitating diseases."
Featured image: Louis Gossett Jr. as Luis in THE CUBAN, Courtesy of Brainstorm Media