Director Martha Stephens on Her Timeless Coming-of-Age Drama To the Stars
Yearning, acceptance, identity, and female friendship and empowerment: They are all integral themes of director Martha Stephens' coming-of-age tale, To the Stars. The film, which premiered at the 2019 Sundance Film Festival in the U.S. Dramatic Competition, is available for digital download now.
Set in 1960s rural Oklahoma, To The Stars features Kara Hayward (Moonrise Kingdom) and Liana Liberato (If I Stay) as Iris and Maggie, respectively, two very different teens who forge a close friendship under the scrutiny of their small farming town. Malin Akerman, Tony Hale, and Jordana Spiro co-star.
The movie's theatrical run was pulled due to the COVID-19 pandemic, a change of schedule that is indicative of the virus's wide-reaching impact on the entertainment industry. "As far as immediate things, that's had the most direct impact on me so far," remarks Stephens of the cancellation. "And then beyond that, I would say just projects are slowing down. I'm not getting emailed back as fast. It's a weird limbo that feels like that time between Christmas and New Year's where people aren't really sure [of] … what's appropriate right now."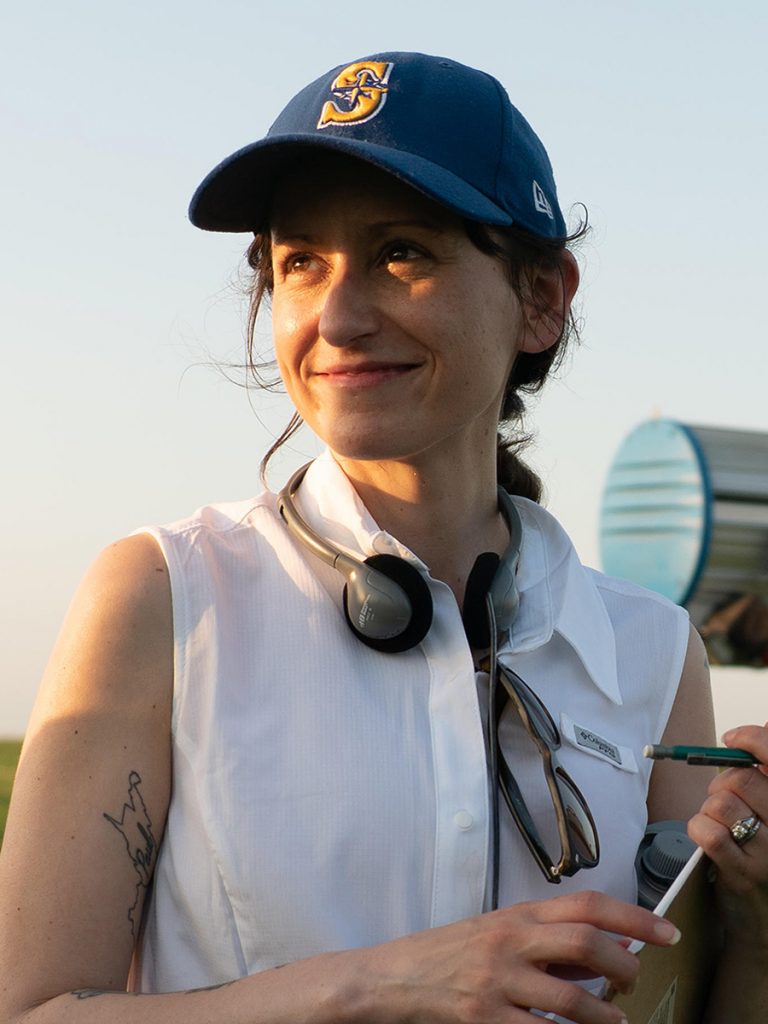 Here, she talks to The Credits about the script, casting and finding the perfect pond. This interview has been condensed and edited.
To the Stars has received some noteworthy accolades. It's been compared to The Last Picture Show and described as being "so delicate its full impact isn't fully absorbed until the end." Does it feel surreal to receive such notices?
It's a dream. The Last Picture Show's influence on this movie and to be in the same sentence with a Peter Bogdanovich film is pretty awesome. But it was a collective effort, so while I am pleased that this film that I directed is getting these accolades, I'm also like that's awesome for Shannon Bradley-Colleary, my writer, she deserves that. And my DP, Andrew Reed, he's incredible, I'm so glad people are taking notice of his beautiful work.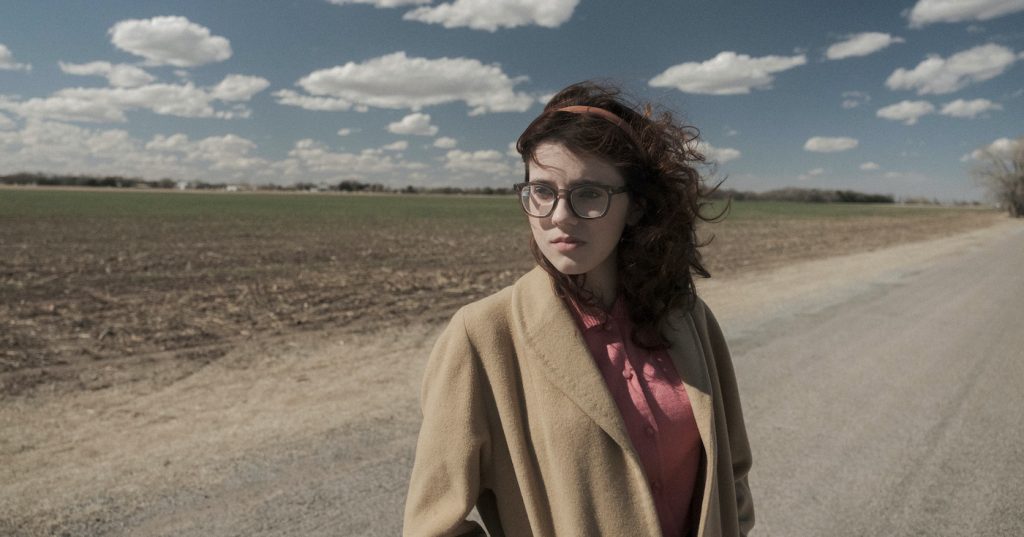 I read this film holds deep personal meaning for you. Can you elaborate a bit?
Yeah, I grew up in a farming community in Appalachian Kentucky, so I know these people, I know this world. I understand how women are sometimes repressed in these places and I also have a lot of love and empathy as well. People are complicated and try to do their best with what they've been taught, but yet still make mistakes. I saw a lot of that in the story. And I also just have a real love for mid-century aesthetics and music and clothes and stuff. I feel like maybe I lived a past life [laughs] during that time. But I'm deeply drawn to it. The 50s and 60s pop music is pretty much all I listen to.
The film marks Shannon's screenwriting debut. Have you worked with new screenwriters before? And what was your first impression of her screenplay?
This is my first time working with someone else's script. Shannon has sold quite a few things that just never were made, so actually she's kind of a veteran in a lot of ways. She's written a lot of scripts and she's really, really kind and collaborative and professional, so she was a dream for me to work with because I hadn't really had this kind of relationship before. I thought when I read her script that it was such a lovely, tender story and it was so earnest, and I felt like there's a lack of that kind of movie being made these days unless it's like a faith-based film. So I thought it was really refreshing that there's this movie that deals with sexuality and stuff, but it also has a tender innocence. It feels in line with Fried Green Tomatoes and Steel Magnolias and My Girl — I grew up on those movies.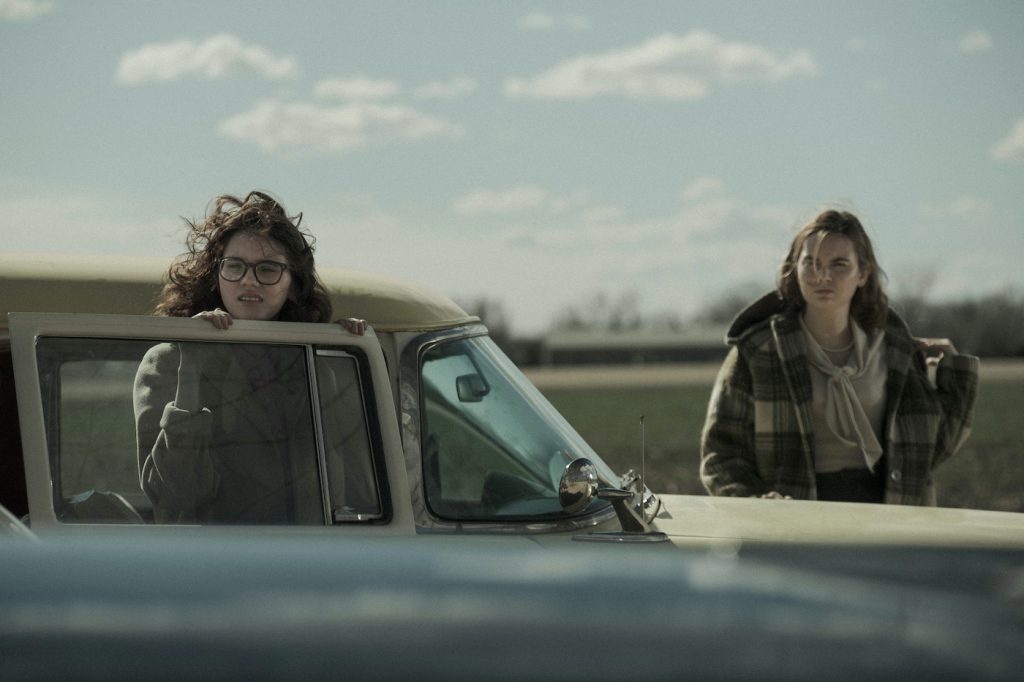 You're experienced in filming with micro-budgets. How did your budget for this film compare?
It was substantially more, but still very much an indie. My previous film, Land Ho!, we made for $300,000. So this was more than that, but still very much like a very small film.
Casting the right actresses to play your leads, Iris and Maggie, I would imagine was paramount to this project. Tell me about this process.
When I read the script, I immediately thought of Kara Hayward. I was familiar with her — Moonrise Kingdom was her breakout role — and her face, it's like you're so drawn into her and her inner world. So much of Iris is silent, so you needed someone that with their face could do so much. I think Kara can convey so much without having to say anything. We offered the role to her on the spot, we didn't ask her to read or anything. And then the search for Maggie was to find someone that would compliment Kara. I talked to quite a few actors for Maggie, and Liana, from her reel alone, I knew she was Maggie. She was Maggie, to me, personified. She just looked like Maggie, acted like Maggie.
There's a pond that figures centrally to the story, almost like another character. What was it about the setting that made it the perfect location?
Well, we ended up having to shoot the pond scenes three months later than the rest of the film, because we were shooting in March and it was unseasonably cold in Oklahoma. And even though we had these plans to warm and heat the pond and make it comfortable, it just never got warm enough, so we had to push it until June. I was then editing in Arkansas, and so I needed to find a location on that side of Oklahoma, which is on the opposite side where we shot. So we had to scrap the pond we had originally, and on my weekends from editing I was location scouting in eastern Oklahoma for this pond. When we found it, I was like this looks like something from a dream. It feels almost like it was created for the movie.
What do you hope audiences will take away from To the Stars?
I hope that young girls will find it and they'll see themselves in the characters and it'll be something that they want to watch repeatedly, at slumber parties and stuff, just like the movies I had. I just hope it catches the hearts of some girls out there.